Radom, a city in the east-central Poland and 100 miles south to the capital Warsaw, is an important city for administration and a transport center. Many festivals are regularly held here, such as International Air Show and International Jazz Festival, making this city a charming destination for visit.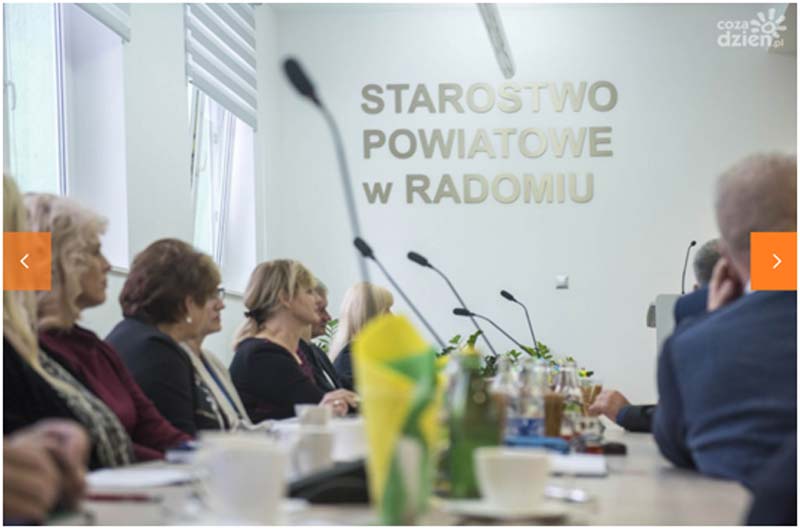 Diversified building groups are the most attractive places, including the Radom District Hall. And now, follow us, let's take you around the district council and enjoy the different customs.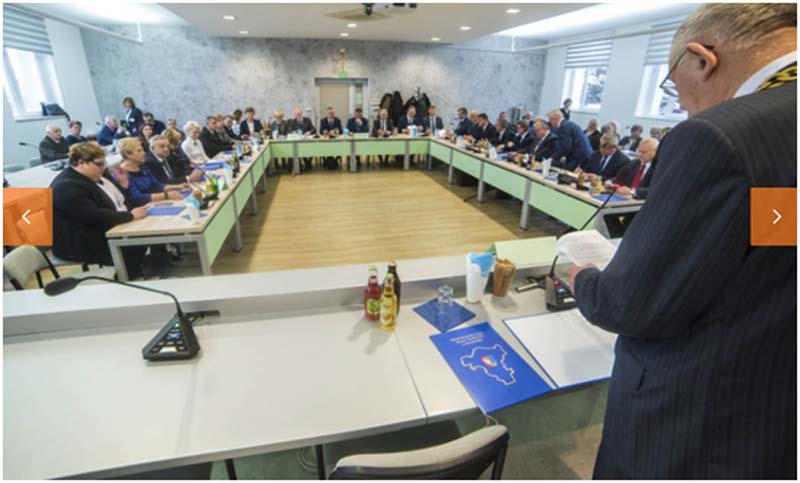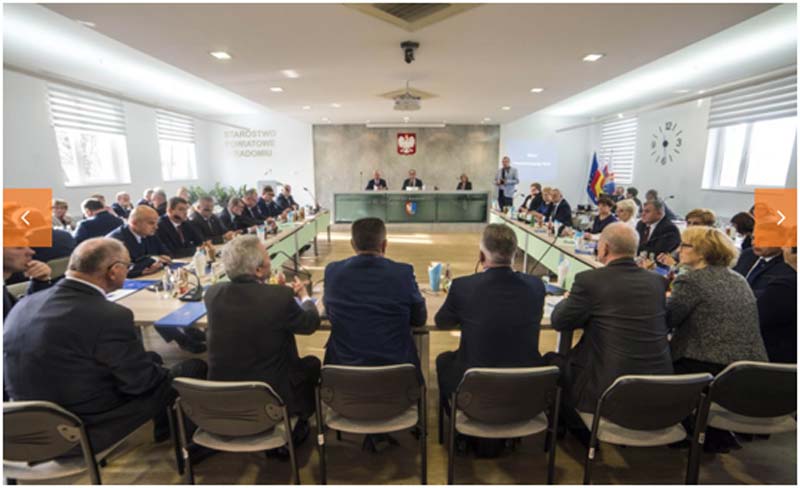 In order to improve conference quality and efficiency, in modern conference, we combine hi-tech like modern communication technology, audio technology, video technology and digital switch, etc.. Comparing with the traditional way of holding a conference, it streamlines the conference procedure, offers more diversified functions, and saves office resources, enhancing conference effect. For 16 years, GONSIN has been focusing on the conference system industry, and been highly praised by the market. Based on the nature of the Radom District Council conference venue, GONSIN team designs a set of complete conference solutions, simple to operate and satisfying user's diversified requirements.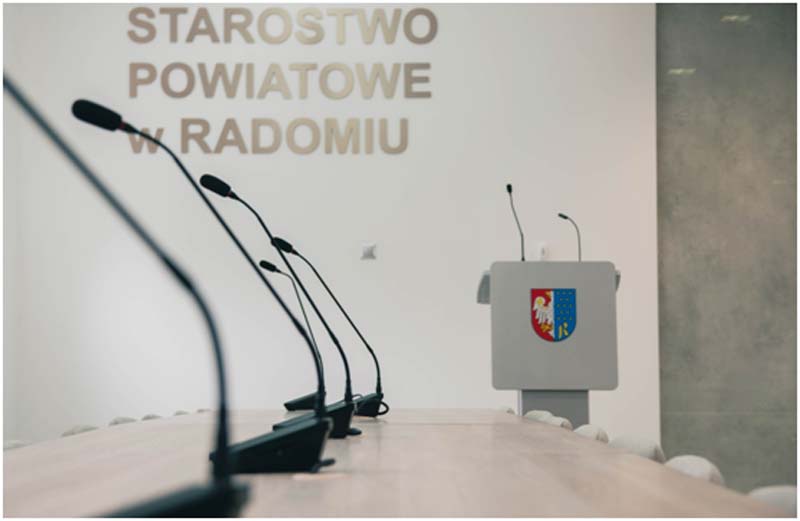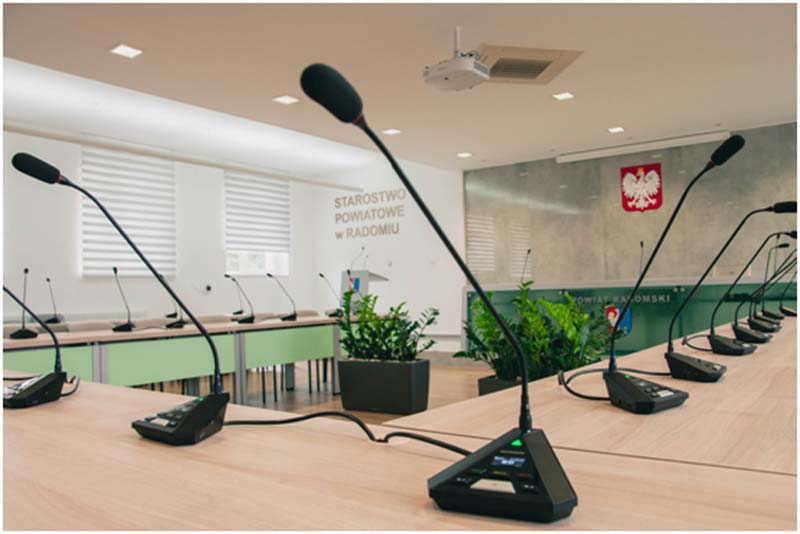 GONSIN newly-launched 4300 series desktop digital conference discussion system is adopted in this project. Terminals of this series are modern in design, elegant and simple. Acoustic chamber is improved, and built-in double sound amplifier is added, resolving problems of small conference venues without sound amplifying devices, and offering fresh conference experience for participants. It supports 6-way wired simultaneous interpretation, meeting requirements of multi-language conference. Its voting function carries out conference functions like voting and decision making in the district council.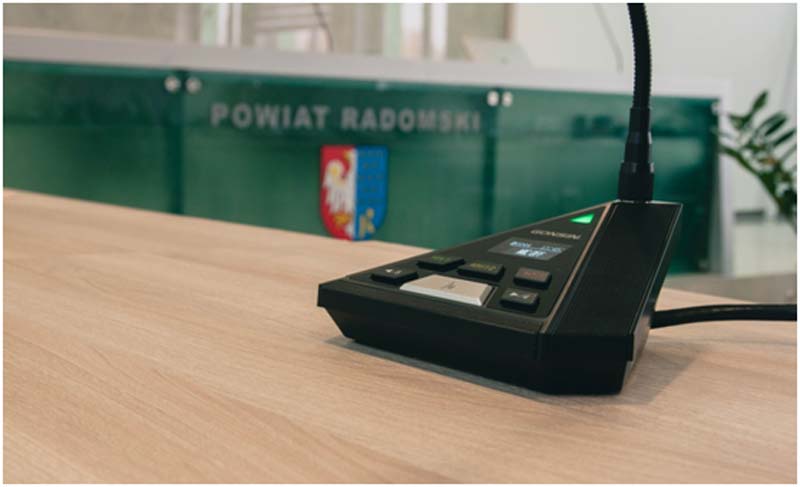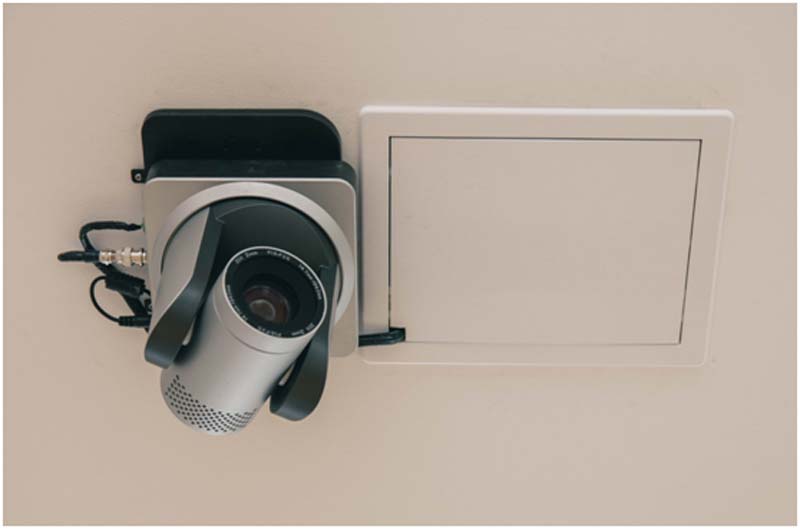 TL-4300 adopts cardioid directed electret microphone, effectively reducing noise around, high in fidelity, full in sound quality, and offering a good listening experience. The red LED indicator can indicate the microphone status; time displaying function reminds users of time. Diversed practical functions it supports give users an improved conference experience. Meanwhile, this series can cowork with multiple units, and users can choose what they need based on the conference requirements. By coworking with camera and video matrix, it can realize SD/HD auto camera tracking, which enriches the conference forms. Visible and invisible installation are available for unit connection, bringing a better venues effect. Central host supports USB voice recording interface, and can connect with recording devices, simple and convenient.