——GONSIN 2016 Joining together, Drawing Blueprint, New Leap Spring Festival Evening Party
2015 is destined to be extraordinary
With the confidence to transcend ourselves
With the eagerness to better future
2016, GONSIN sets out!
2015 is destined to be extraordinary
With 12-year-development,
GONSIN has experienced multiple extraordinary moments
The slump industry
The experience sediment and thinking during the transformation
In this year, GONSIN is fighting
And will be proud of better achievement
2016 is coming,
The new year is a new beginning
GONSIN will start a new journey with a new mission
Wave goodbye to 2016, Embrace 2016
All employees of GONSIN gathered in Junlai Hotel IN Shunde and welcome the new year. In 12-year-development, GONSIN has experienced from being nothing, in the beginning, to being something today, from the vertical development in development period to professional deep development now, and set a new beginning in the capital market. With the rapid development of the internet economy, GONSIN faces a new challenge and opportunity.
Huang Huabao, Chairman of the board, has put forward the cultivating internet thinking development model, has boosted Wireless Five Coverage Strategy firmly, and improved GONSIN brand influence vigorously.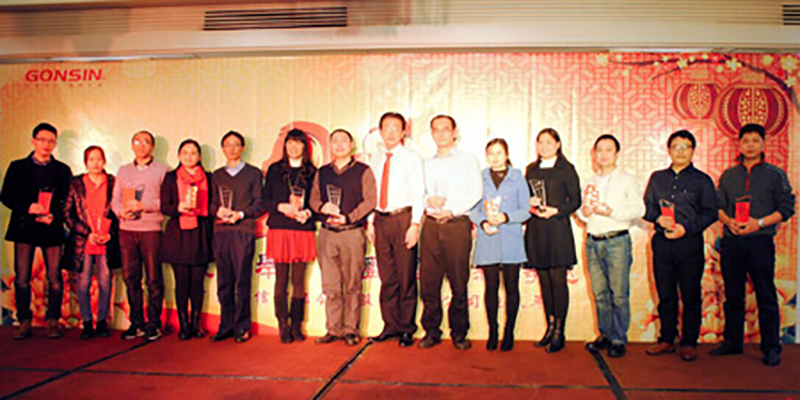 Since 12 years ago, from beginning to rising, from promotion to outpace, GONSIN has experienced multiple challenges in the market and stably become the main supplier of a complete solutions of audio and video conference systems. 2015 is significant in the history of GONSIN. With standard operation and sound management system, GONSIN has officially been listed on National Equities Exchange and Quotations( NEEQ).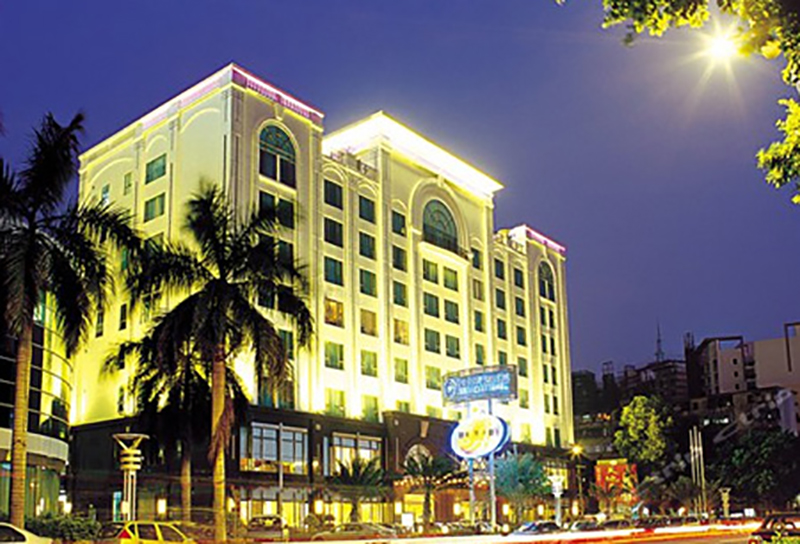 Julia Hotel
The Party is coming! Endless Happiness!
What is the spring festival evening party? It is the day that hard-working people gather together and harvest the fruit of achievement! In the past year, every employee in GONSIN has traveled from south to north to visit our customers and tried to get a satisfying work report after one year. They are expecting more hope and touching.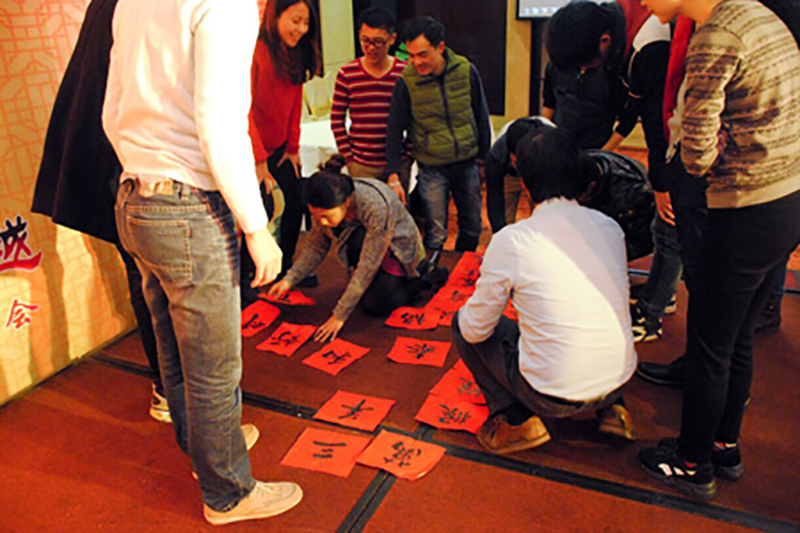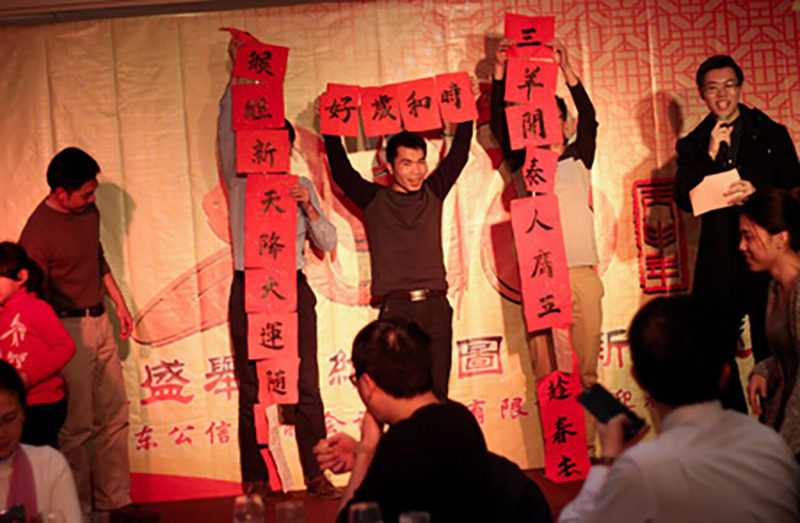 Our party is different!
When it comes to the time node, there are money-show-off spring festival parties in circles of friends in WeChat. Everyone is showing off their lotteries and awards. GONSIN is tired of the endless show-off. We have a voting and evaluation system in our party. Different evening party, GONSIN spring festival evening party is unique!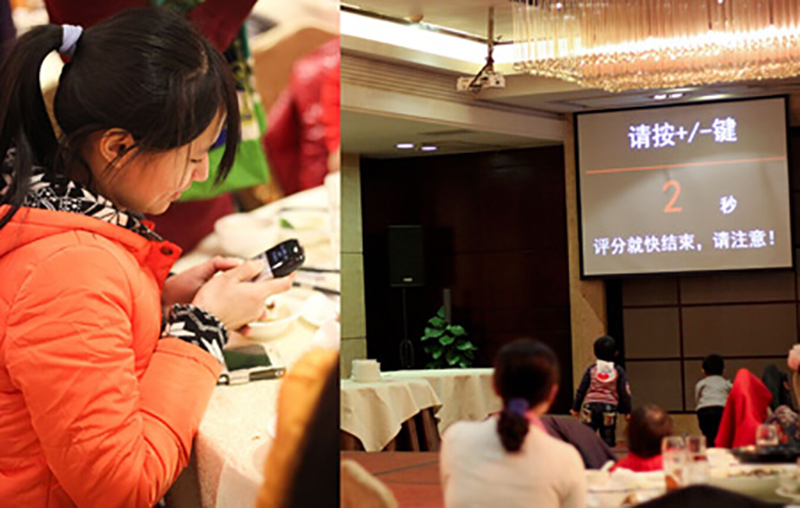 Using BJ-W5 Wireless Voting System to grade the shows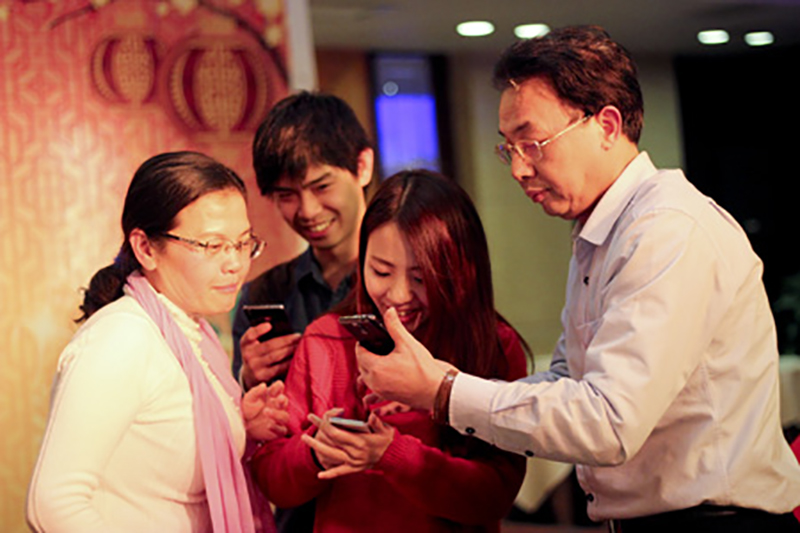 Fighting together, strive to develop!
Every employee in GONSIN, is the teller, participator of the story. In their fields and positions respectively, in every detail, they are creating their own stories and participating in the big story on the platform of GONSIN. For 12 years, a group of common people gather here and walk off an extraordinary road.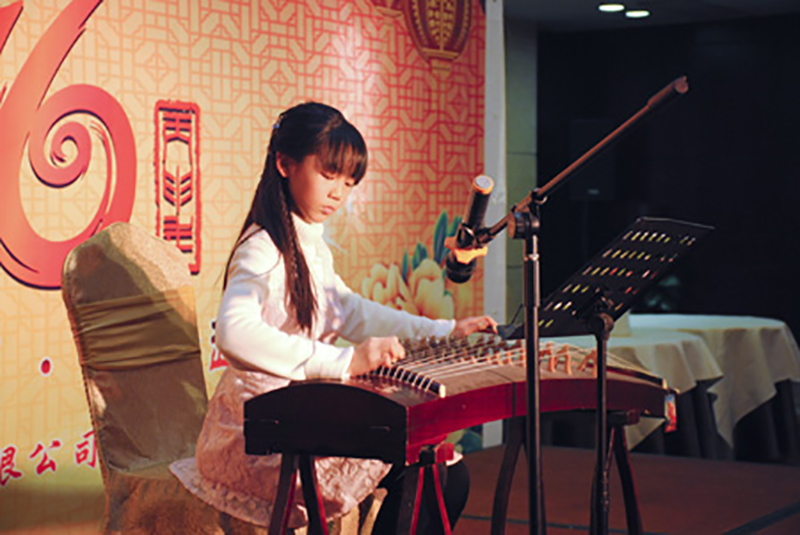 Through Thick and Thin Award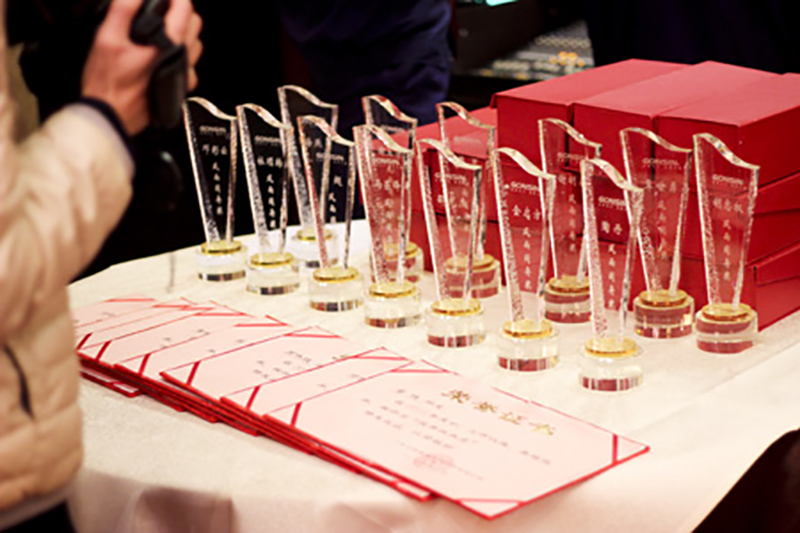 Trophies of Through Thick and Thin
Wonderful Performance!
Passionate songs, tender dance, and attractive short sketches let us laugh. Thanks for the giving of every employee, thanks to the leaders of all levels, thanks GONSIN to let us gather together. With this dynamic team, GONSIN will reach more achievements.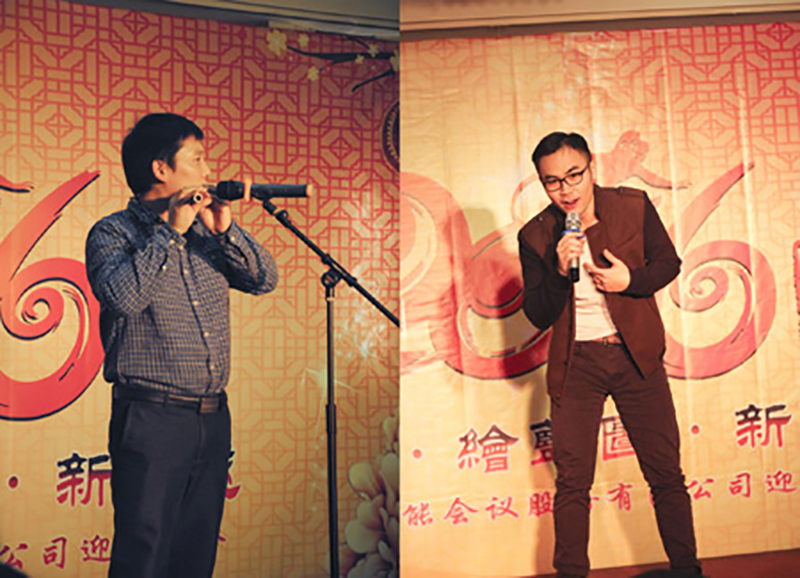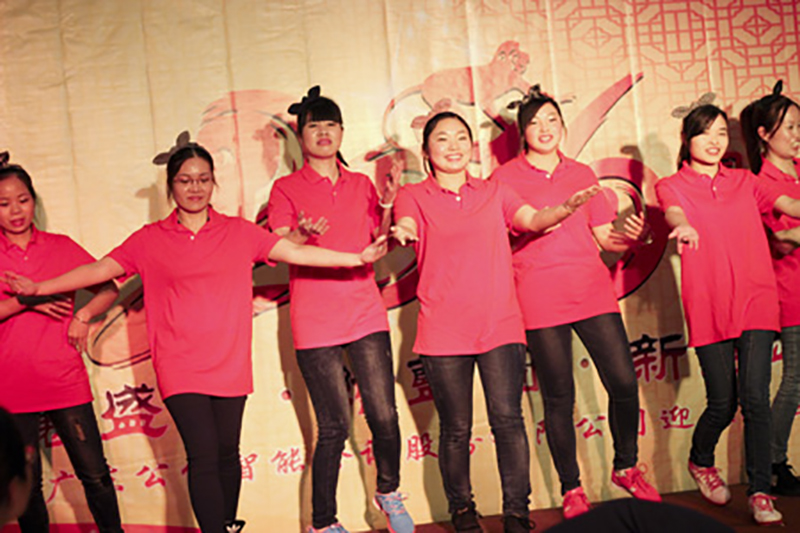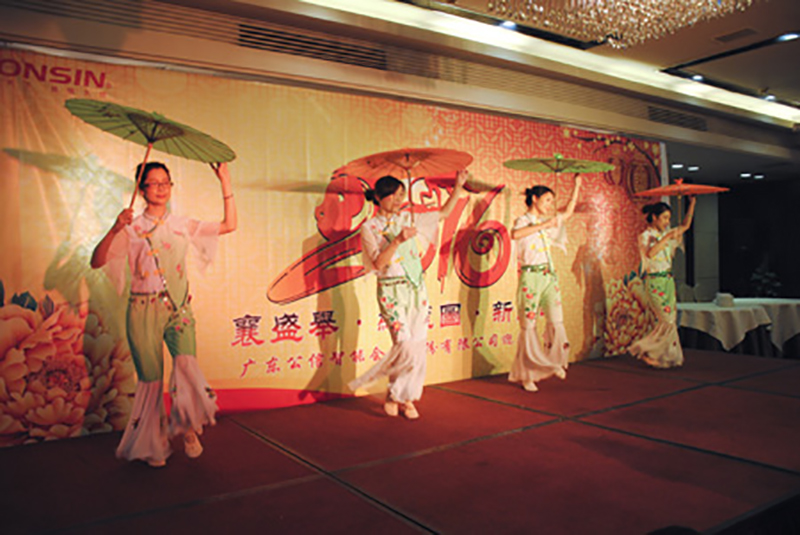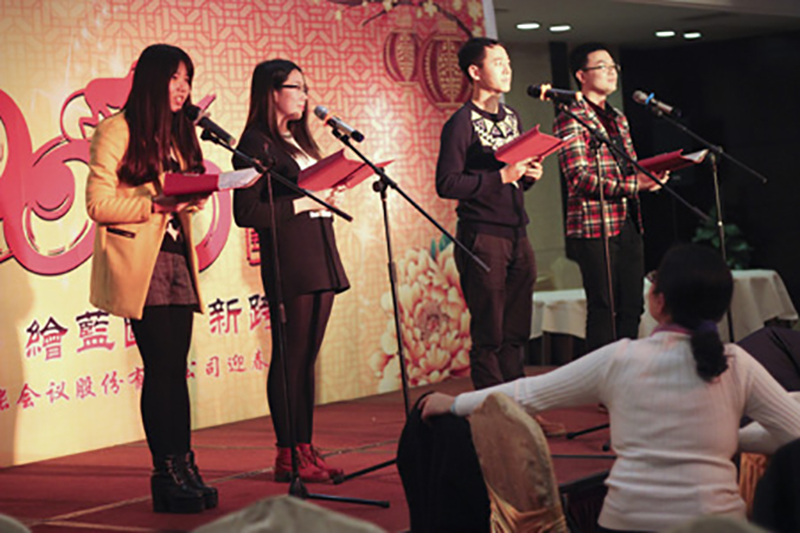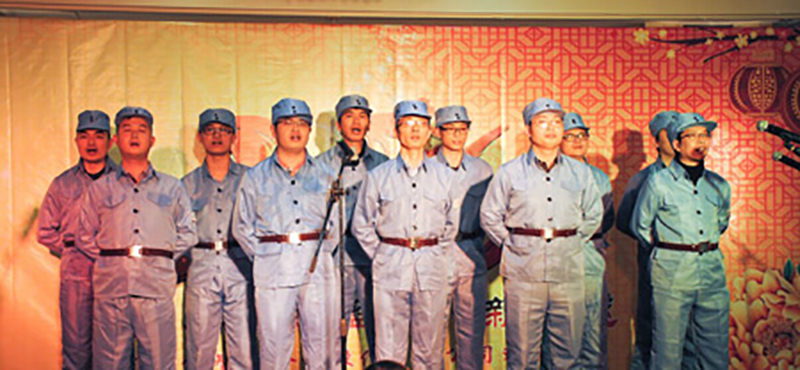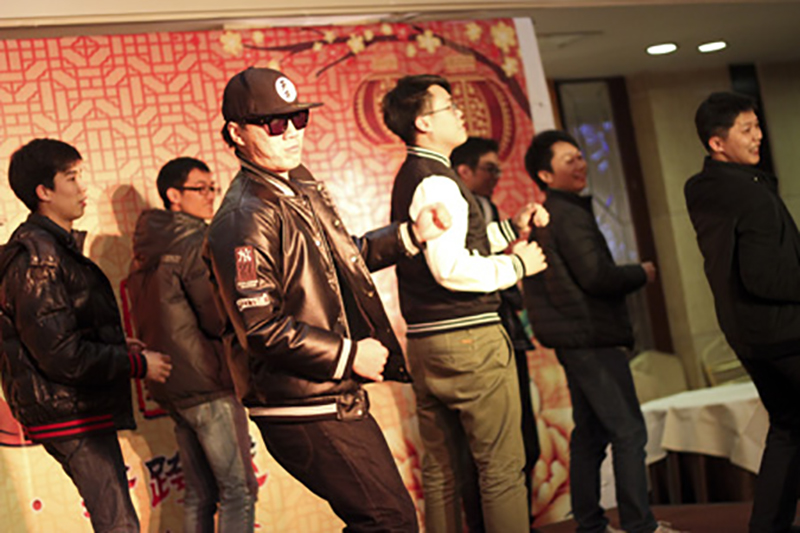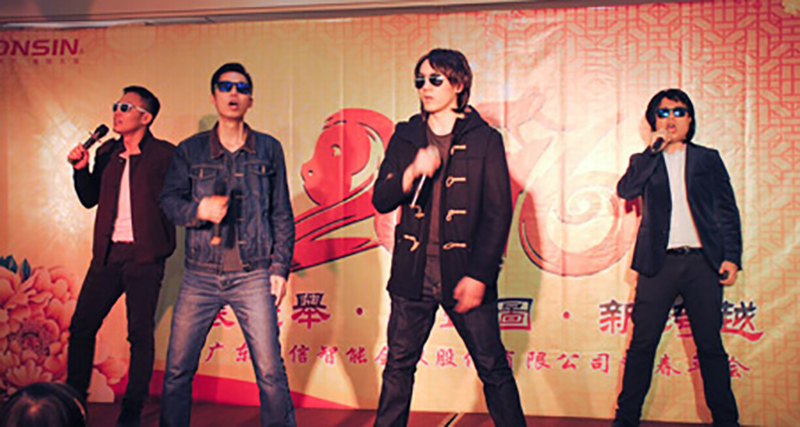 2015 Brilliant History
Eight series of new products launched in the market
Listed on NEEQ, become the first one in the professional conference system industry in NEEQ
GONSIN product assists Chinese President Xi Jinping's state visit to Singapore
GONSIN product assists G20 Summit
GONSIN FS-FHSS simultaneous interpretation assist India-Pakistan Mass Religion Rally