Suzhou Tantai Lake Hotel locates in the center of the beautiful Tantai scenic zone. It is near the thousand-year-old great canal from Beijing to Hangzhou. With an excellent location, convenient transportation, and complete supporting facilities, it is designed to offer multiple functions conference service for enterprise and public institution and banquet. The conference center has 2000 square meters not-column dining hall and other different sizes and fully-equipped conference rooms. It is very professional in conference service.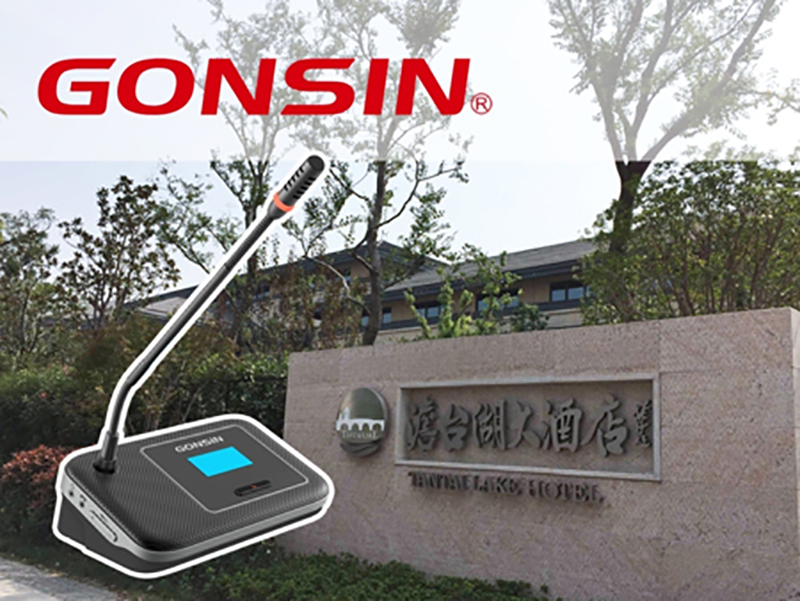 The hotel covers an area of 41,500 square meters with a building area of 46,800 square meters. It is composed of the west Tantai Building and the east Baodai Building. In September 26 2015, the hotel is in a trial run officially. As the main provider in the AV complete conference system solution in the domestic market, it utilizes the GONSIN 1021 double-frequency wireless discussion system, 5600 embedded conference system, IR simultaneous interpretation, and other audio and video equipment, constructs a complete multiple functions, efficient and convenient conference system solution, provides advanced and stable professional conference system equipment to Tantai Lake Hotel Conference Center.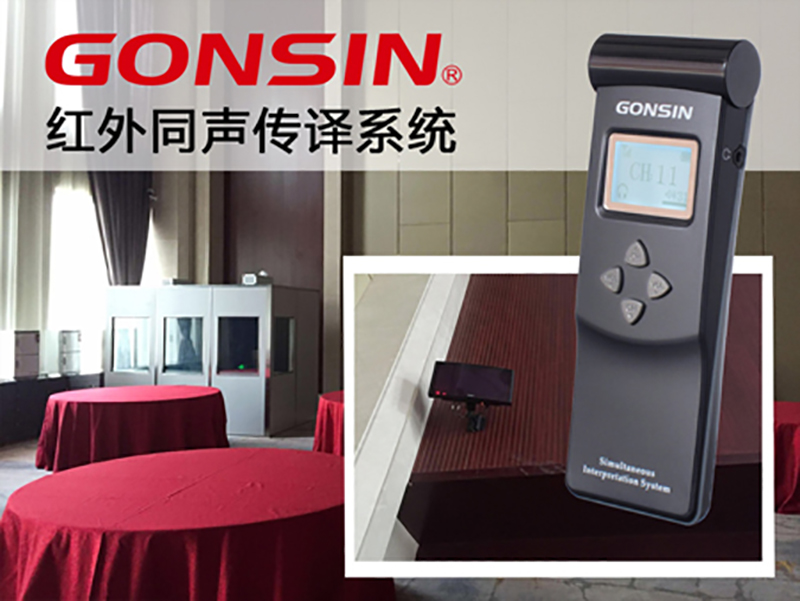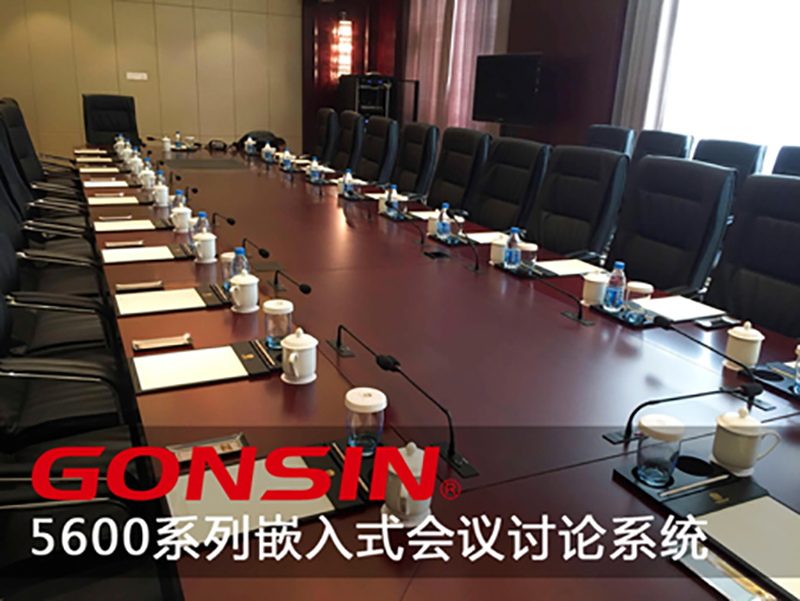 Since launched in the market, GONSIN wireless conference products have received market favor with a stable technology platform, multiple functions, and distinct appearance design. It has been applied successfully in many key projects at home and abroad. Its stable operation has received consistent praises from all walks of life.
GONSIN double-frequency wireless discussion system applied in the Tantai Lake Hotel is the wireless discussion product developed from GONSIN DCS-1022. The product has many improvements in the audio circuits, and dramatically optimized the audio function with clear sound quality. It is especially suitable to the high-rank government affairs and business market, temporary small international market, rental market, and historic structure and the rebuilding of the old conference room. It utilizes the 2.4 G/5.8 G double frequency communication technology to ensure stable communication; with metal shell, it is high-end; the sensitivity of the microphone could be adjusted; it had eight-in-one-out SD camera tracking matrix, with the support of HD camera tracking; with cutting-edge technology, after the upgrade in the future, the product could be extended to paperless function.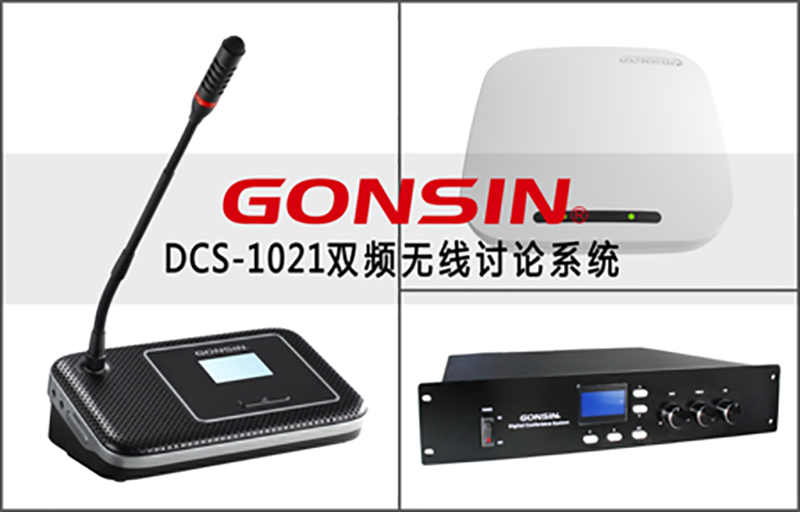 DCS-1021 wireless conference system project cases: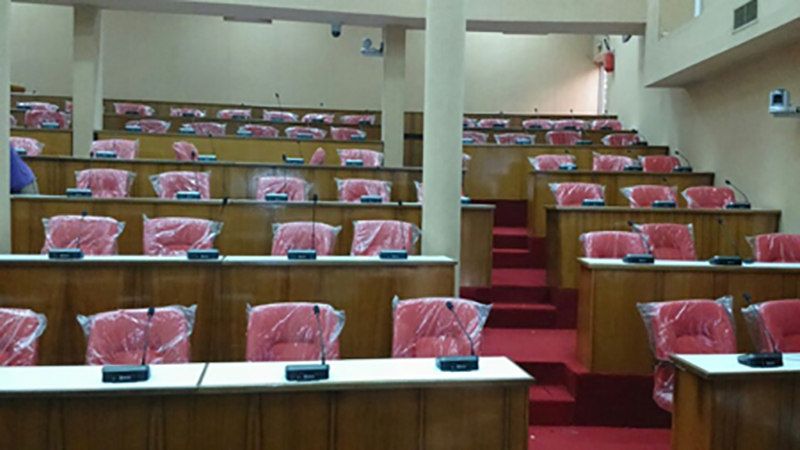 National Parliament of Burkina Faso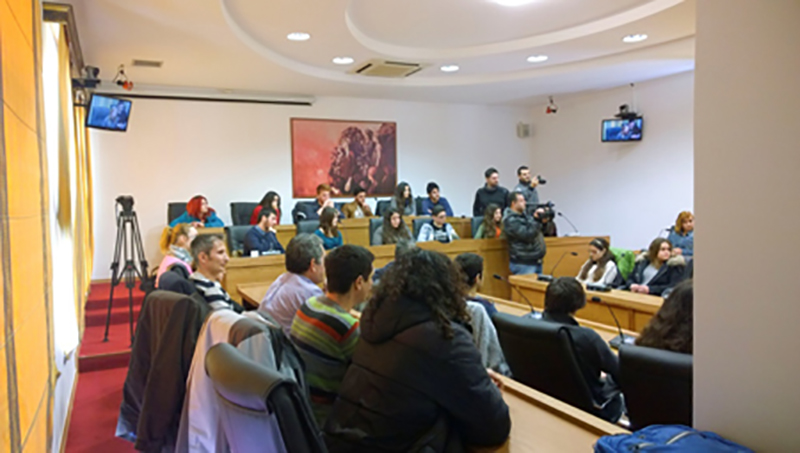 City Hall of KOS Island in Greece
Please visit the website for more details: https://www.gonsin.com.cn
Or scan WeChat QR code: