LCD screen of paperless meeting system
The ultra-thin LCD screen design is a capacitive multi-touch screen. The viewing and operation is simple and convenient. The paperless meeting system supports wireless keyboard to support remote name editing, and the background template can customize the LCD terminal to a true-color digital LCD screen with clear and bright display effect. The display interface is designed with a professional and stylish UI to simplify the user operation steps and enhance the user's new meeting experience to the maximum extent.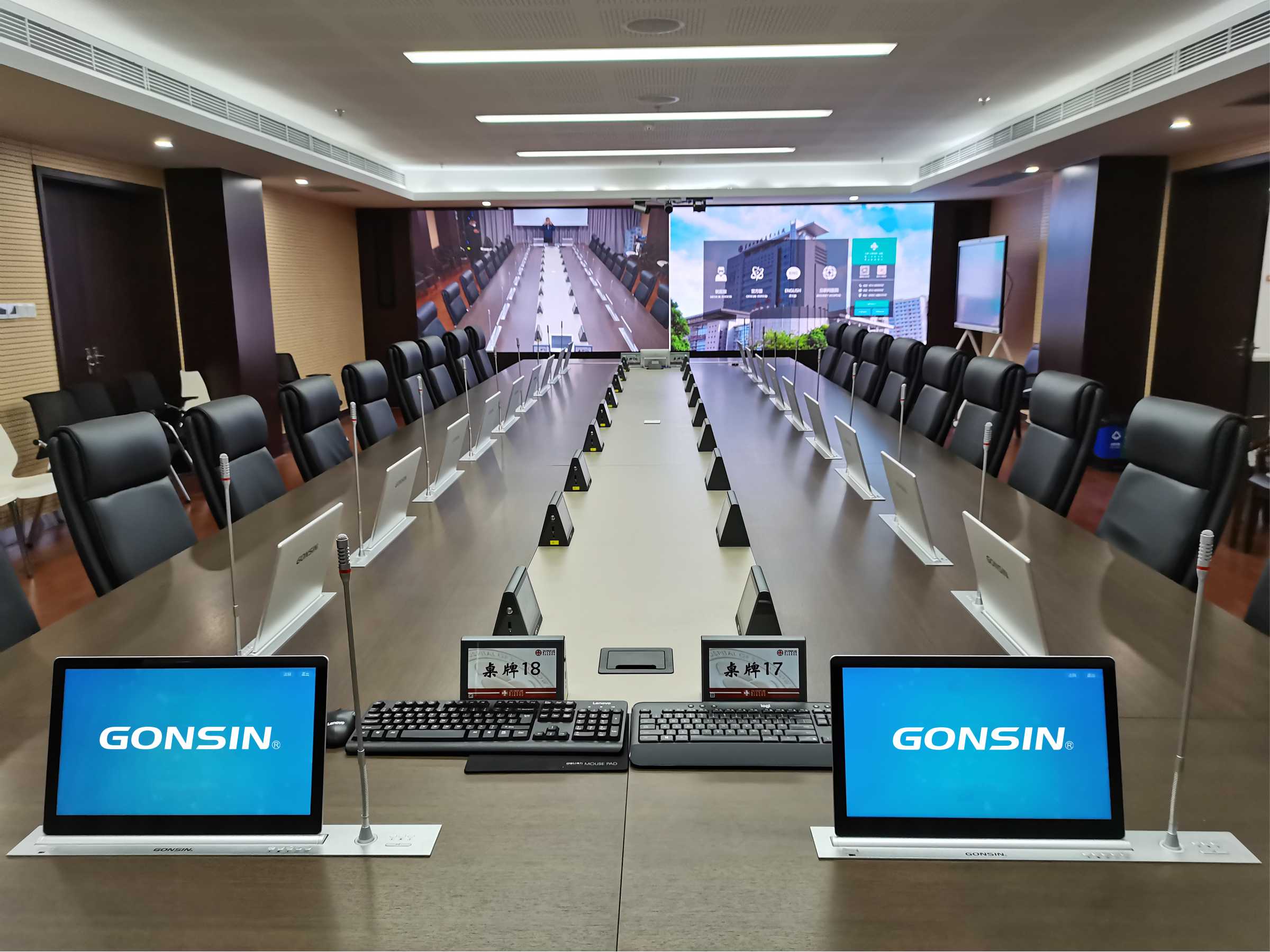 Multiple functions of paperless meeting system
It comprehensively supports common meeting functions such as voting, multimedia playback, Internet, and short message notification. It integrates synchronous manuscript presentation, electronic whiteboard, handwriting annotation, presiding function, central control function, and sharing to projectors. The advanced paperless meeting system supports background configuration of shared documents, shared videos for terminal viewing, and the presentation process can be synchronized to each terminal screen. It supports short message exchange between participants.
Our company is a global complete meeting system solution provider, including meeting discussion system, voting system, simultaneous interpretation system, paperless meeting system, ASR system, conference management software system, Internet+ grassroots governance system, attendance registration system, central control system, PA system, education public broadcasting system, etc. Welcome to inquire.