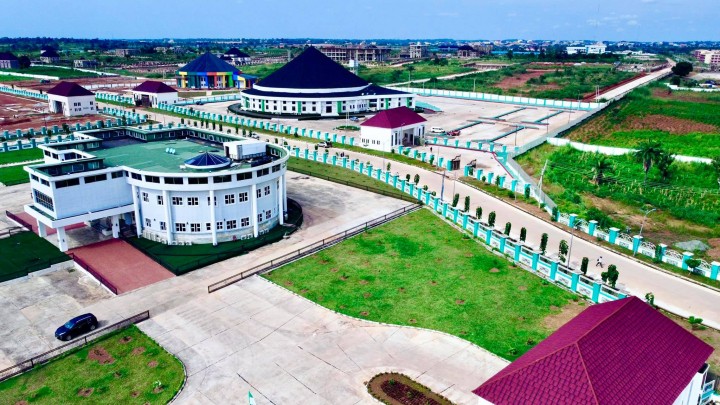 The New Ebonyi State Government House Executive Council Chambers, is located in the state of Ebonyi. There are many salt lakes in the state, which is the famous "Salt Capital" of Nigeria. The new equipments of it will provide more efficient and convenient conference experience for the participants.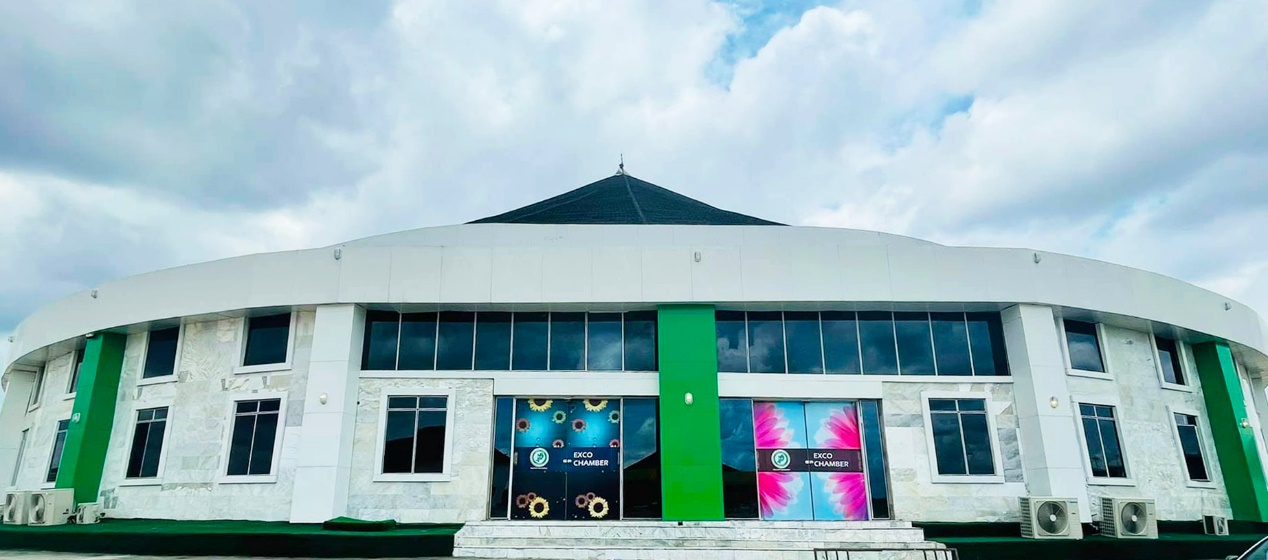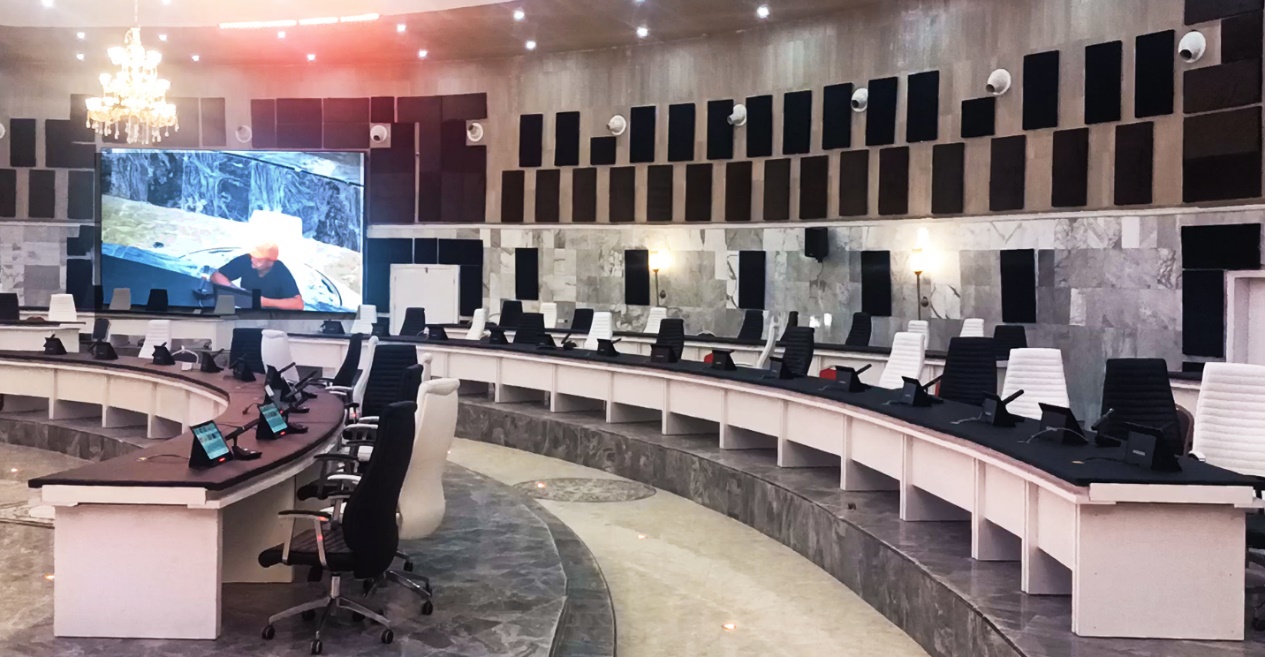 GONSIN Desktop Paperless Conference System, Dual-chain Backup Conference System, LED Display System, Conference Public Address System , Modular Matrix System and Automatic Camera Tracking System were applied in the building. After finishing the set up of the whole system, it can realize to hold the conference with multiple functions and multiple forms, meeting the different requirements, and creating a new one-stop intelligent conference experience for participants.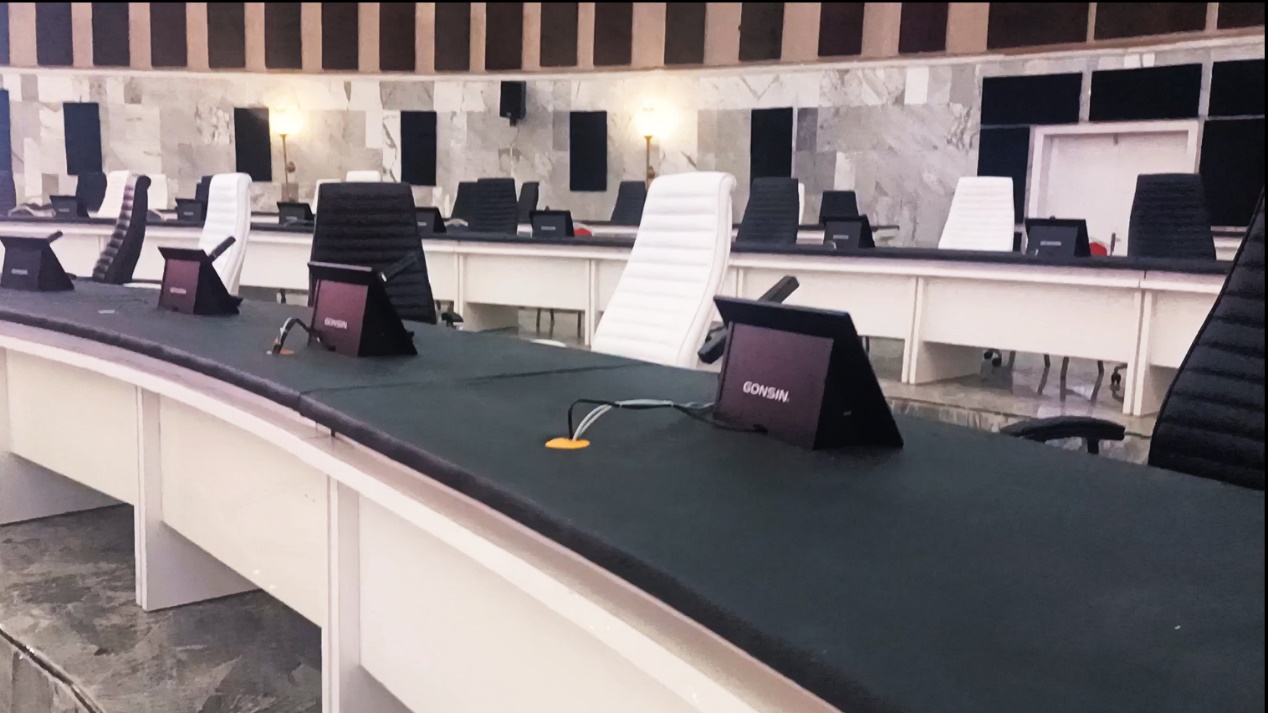 With desktop paperless terminal, council personnel can realize various functions such as conference registration, voting, meeting minutes, document note, internal communication, call service, external video interconnection, sharing screen, so as to effectively reduce conference cost, improve working efficiency, ensure information security and improve conference quality. The conference paperless terminal brings great convenience to the conference work and enhances the digital management level of the Ebonyi State Government House Executive Council Chambers.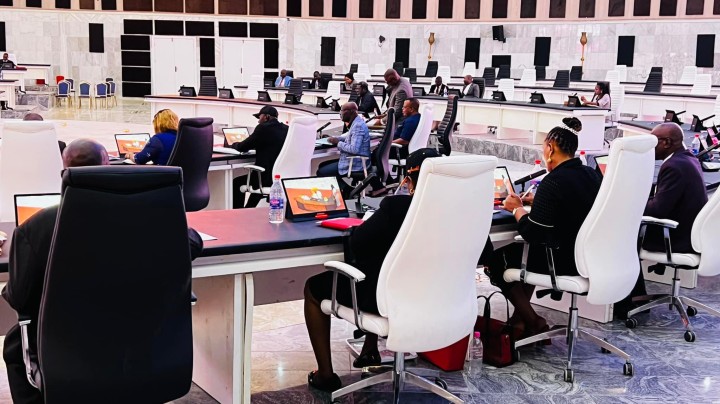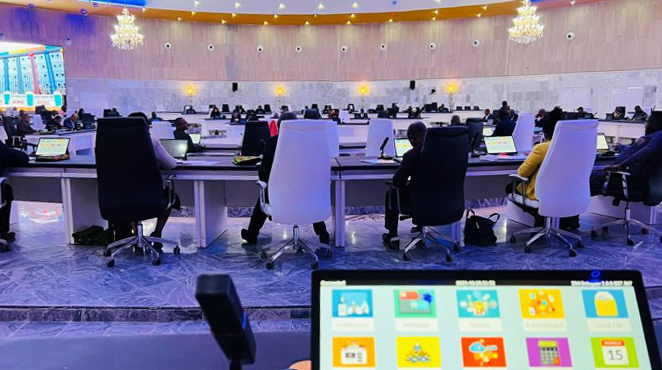 GONSIN 2043 Dual-chain Backup Discussion Conference System relies on advanced digital audio technology and is developed based on digital control architecture. It is a professional audio and video solution integrating high-performance processing, high compatibility and high technology. The dual-chain mechanism design are very suitable for users who have extremely high requirements on the stability and security of conference equipment.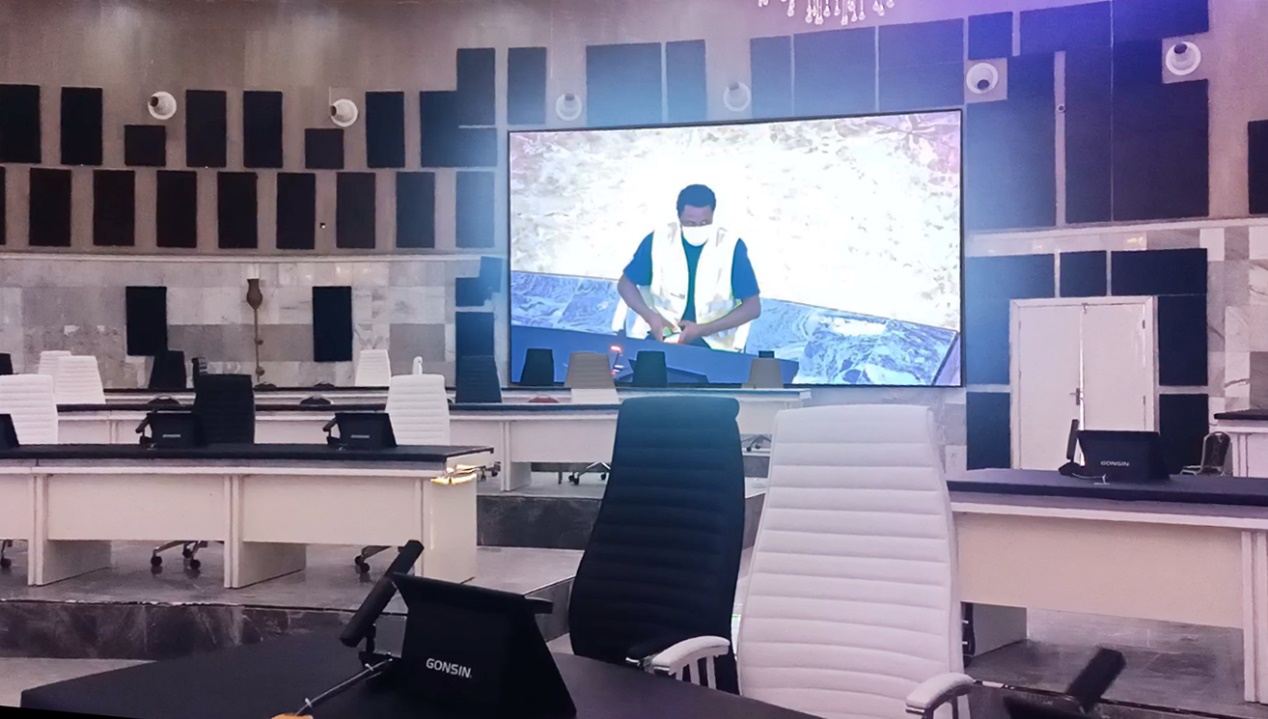 At the same time, it is equipped with a high-definition camera tracking system to realize conference speech and automatic camera tracking functions. In addition to hold the local conferences, it can also support to hold remote video conferences, providing more flexible and multiple conference modes.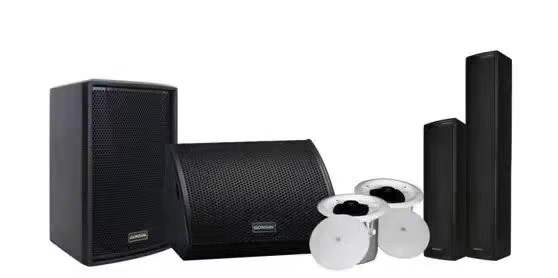 GONSIN Conference Public Address System has multiple series, such as multi-functional speaker, sound column loudspeaker, monitor speaker, subwoofer, ceiling speaker, box speaker line array, etc., which can be applied and matched according to different needs. It has stable power output, clear sound, strong penetration and extremely high sound pressure level.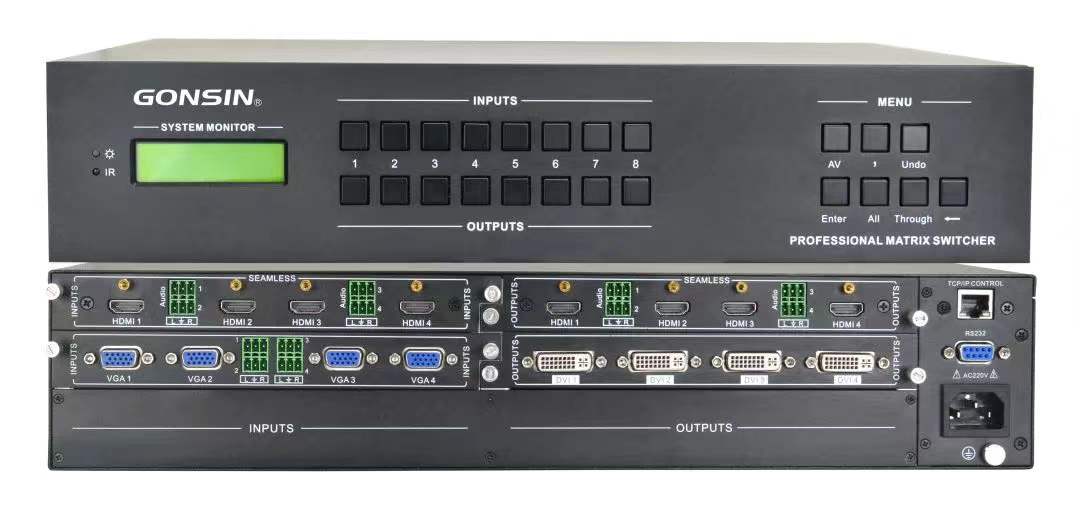 GONSIN Modular Matrix System adopts the leading full digital signal processing technology, without distortion, to ensure that the best quality picture is sent to the display terminal. The design of flexible plug-in modular structure perfectly solves the compatibility problem of too many signal sources and coexistence of digital and analog signals in video projects. Each signal card supports 4-way signal input or output, saving investment cost, reducing construction difficulty and facilitating system expansion, upgrading and maintenance.

The success of the project has once again witnessed the power of GONSIN products in the application of large-scale conferences. GONSIN has been deeply involved in the conference system for many years, fully exploring the domestic and foreign market demand, with its own professional technologies and strong R & D team. GONSIN will constantly improve the product system, and strive to provide users in various countries with a professional conference overall solution.