Background: International Road Transport Union, for short: IRU, is established in 1948 and is the most important international non-government organization of international road transport. With its headquarter in Geneva, IRU not only is the spokesman for the global road transport industry but also is the key partner of the United Nations, World Bank, International Chamber of Commerce, and other international organizations. It plays an important role in the international road transport industry.

The Seminar has been held on April 14-15 2016 in Tbilisi, Georgia, which is aimed to solve the problem of the career prospect of the road transport industry, to provide the strategy of talent management in transport and logistic companies, and to optimize the employee selection and retention mechanism.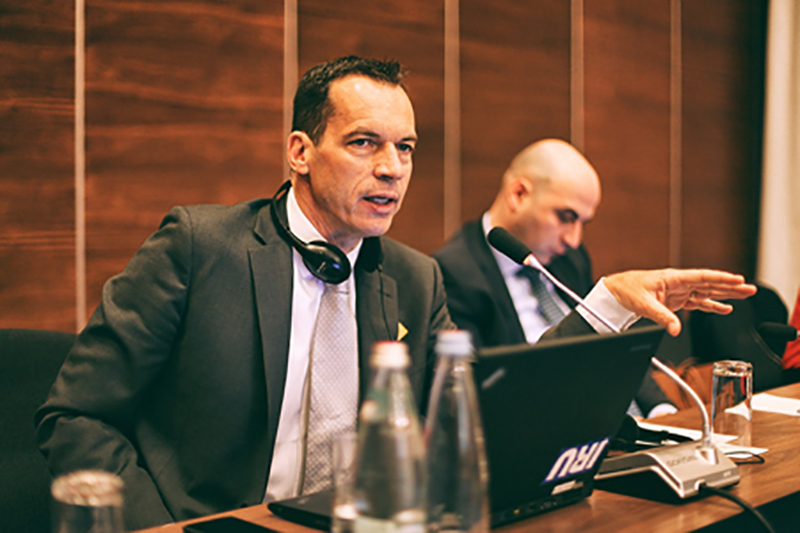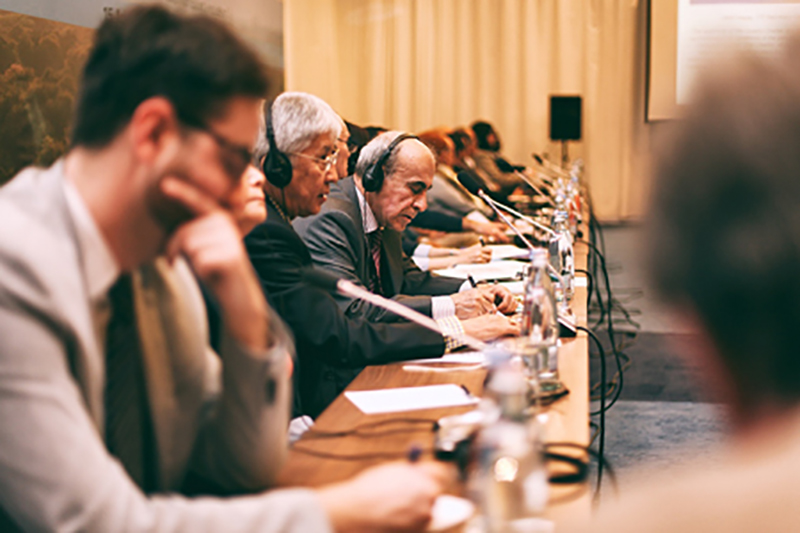 As the leading provider in the complete solution of audio and video conference systems, GONSIN has designed a set of easy-to-use TL-4200 digital desktop conference discussion system that meets the conference function demand from the organizer. It is self-developed by GONSIN. Self-developed by GONSIN and launched in the market in 2010, it has been applied to various international conferences and venues. With the stable operation and clear sound of the TL-4200 conference system, GONSIN has provided a strong guarantee in the smooth holding of the seminar.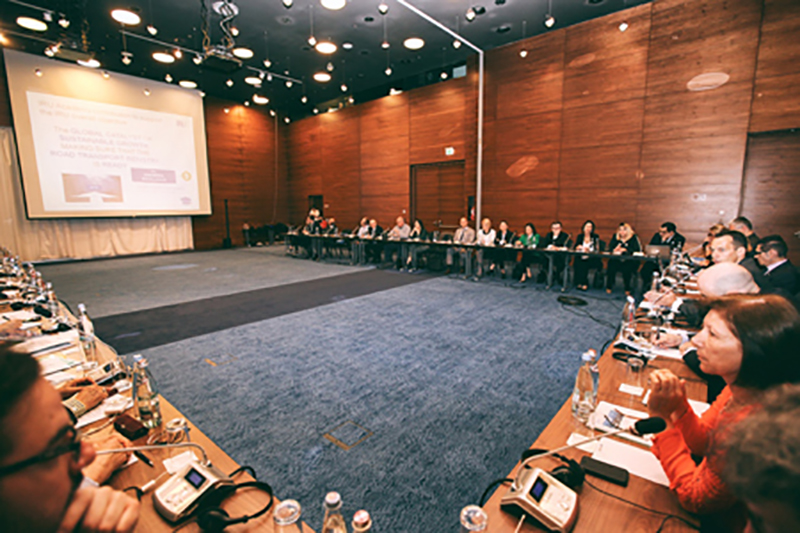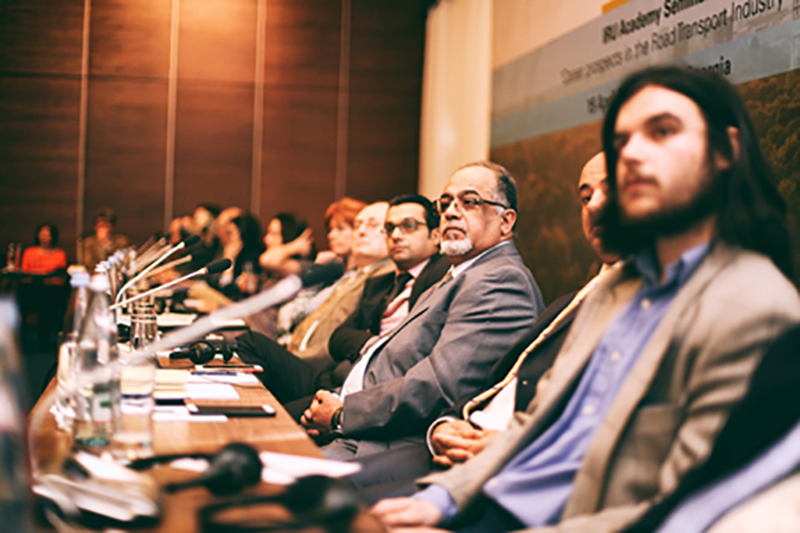 GONSIN 4200 desktop digital conference system not only meets the basic conference demand but also comes with multiple functions. TL-4200 basic discussion unit has the video camera tracking function, which could be activated automatically when participants use TL-4200 to speak. As participants use TL-4200 to speak, that function could be activated automatically; the dome camera could recognize the picture information, capture the speaker's image and transmit the image signal to display equipment; by the extended function, it comes with the corresponding attendance registration, voting, election, evaluation, and simultaneous interpretation function; the system has the voice-activated function; with VOX, the microphones would be activated as participants speak, and the sensitivity of the voice-activated is adjustable. It is convenient for normal users, meanwhile, it also provides convenience for the visually impaired people. It has two kinds of appearance color, black or silver.
Power to change the world is around us, in which you might not believe. In fact, we contribute to creating a better world by our hardworking. Maybe, this contribution is insignificant, however, they show in conferences on energy, road construction and agriculture developments.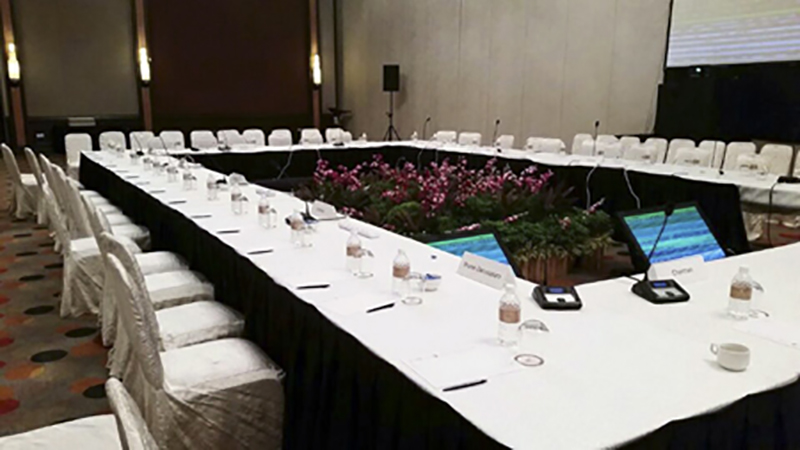 3rd ASEAN Transport Sar Forum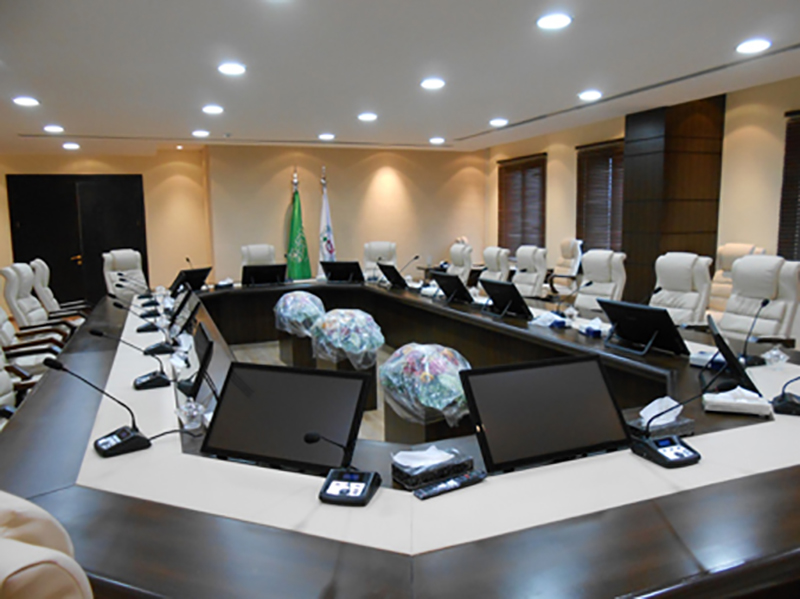 Meeting for representatives from 8 ministries and organizations, Saudi Arabic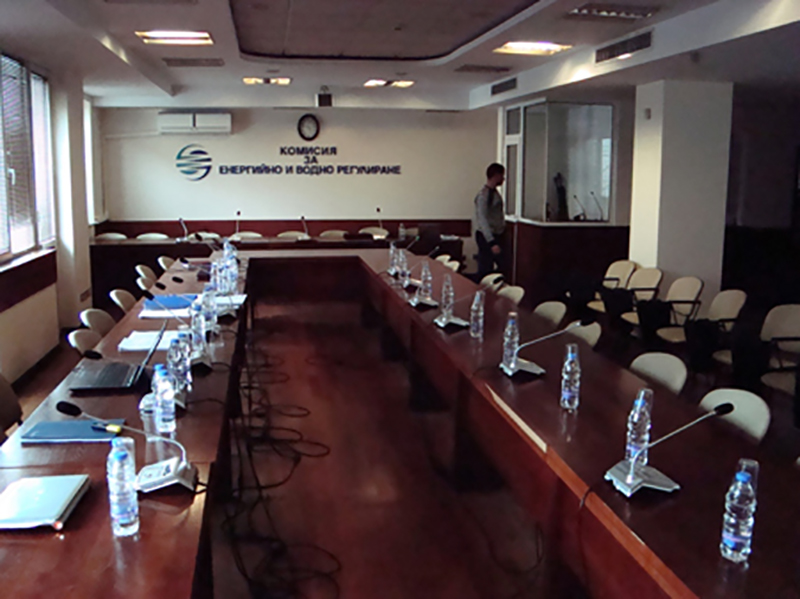 Bulgarian National Energy Regulation Committee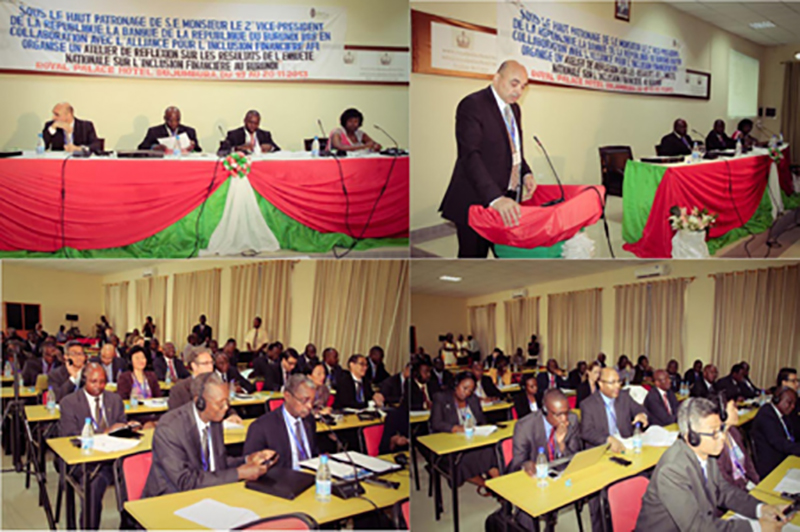 Burundi Agriculture Development Conference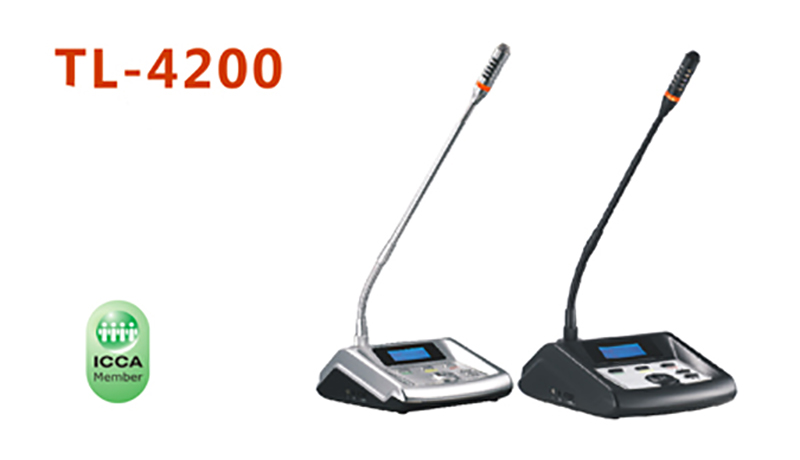 GONSIN has devoted itself to escorting significant international conferences that promote the development of human civilization; GONSIN provides various conferences with professional complete audio & video solution in discussion system, paperless conference system, interpretation system, voting system, public address system, central control system and etc.
GONSIN products have been applied in many high-rank conferences of United Nations Headquarter, UNESCO, United Nations Population Fund, G20 Summit, Organization of America States, World Bank. GONSIN has completed thousands of important projects for government, parliaments, convention centers, hotels, hospitals, schools, military, religious rally, such as World Summits of Legislators, National Congress of Chile, National Assembly of the Republic of Ecuador, Sudan Friendship Hall, ANRS Convention Center in Ethiopia, India Mass Religion Rally and so on.
Every technological progress has laid a solid foundation for creating a better world. If you have the same wish as ours, welcome to be the partner of GONSIN.
Inquiry: https://www.gonsin.com.cn
Or scan WeChat QR code: