People's Government in Daxing District combined with Beijing Institute Of Graphic Communication (BIGC) organizing the Launching Ceremony of Shuangchuang Series Activities in Daxing District of "Leading High-quality Economic Development" of 2019 National Shuangchuang Week, namely One Belt and One Road National Talent Development Docking activities in BIGC Academic Exchanges Center.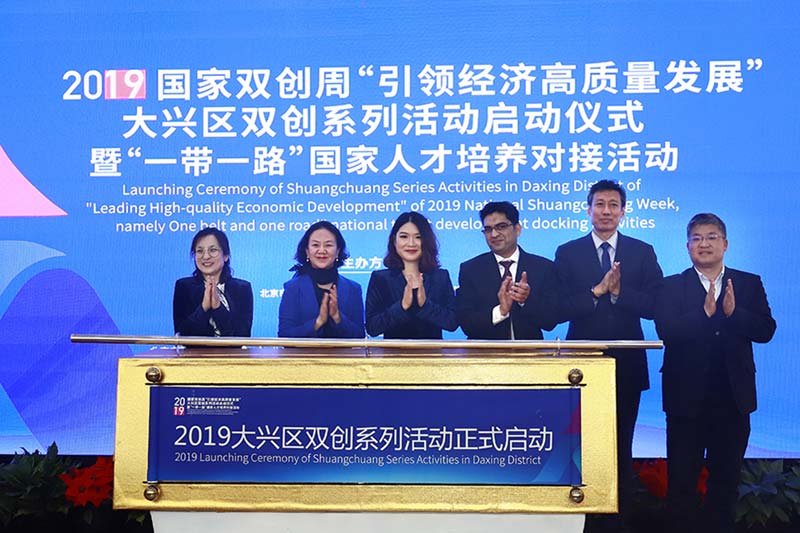 More than 120 people including representatives of the "One Belt and One Road" ambassadors to China and friends, Daxing District People's Government and related departments, schools, enterprises, media and international students, attended the event.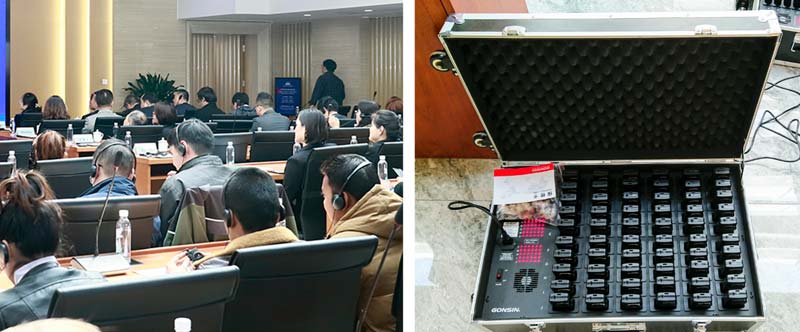 The president of BIGC said that university will continue to improve the way of international education cooperation and exchange, to increase the training of international students, to grasp the development opportunities of the national "Belt and Road" initiative and to accelerate the development of international students education for serving the development of society.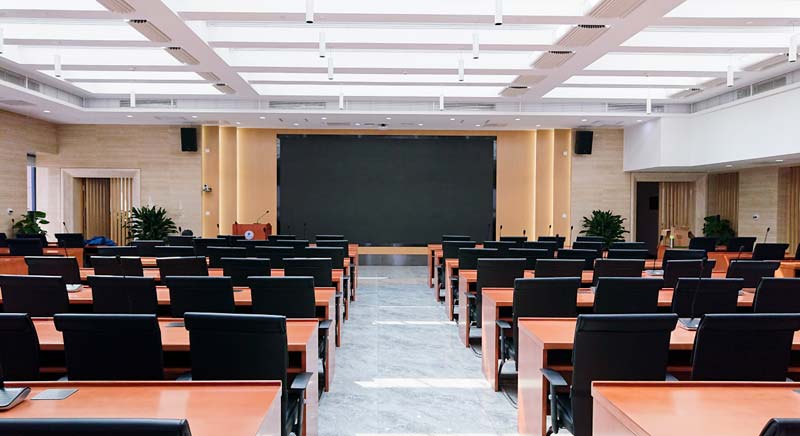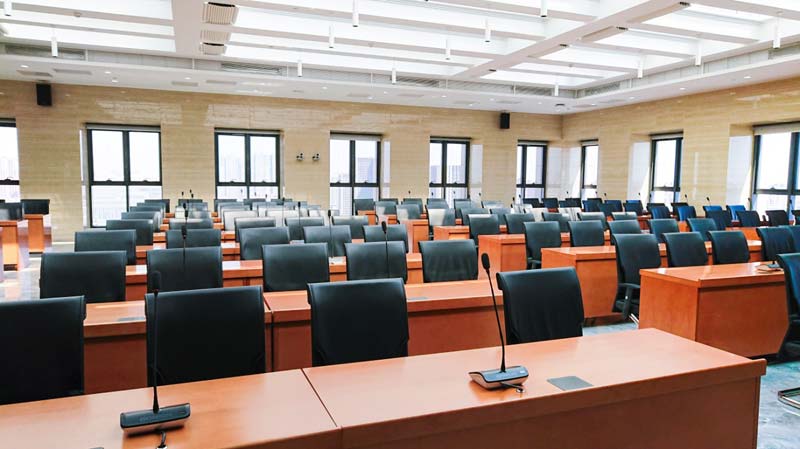 The initiative of "One Belt and One Road" not only provides a broad space for China's political and economic development, but also brings new opportunities for international academic exchanges. The scale of international students is growing up because China has already become the largest target country to study abroad in Asia. In order to meet the needs of current development, BIGC is equipped with the latest digital conference equipments to improve the quality of teaching and a number of simultaneous interpretation systems to cope with the increasingly frequent international academic exchange activities.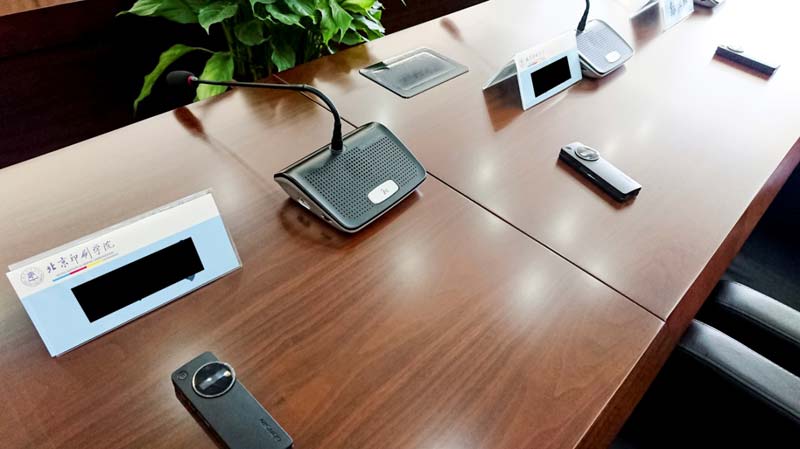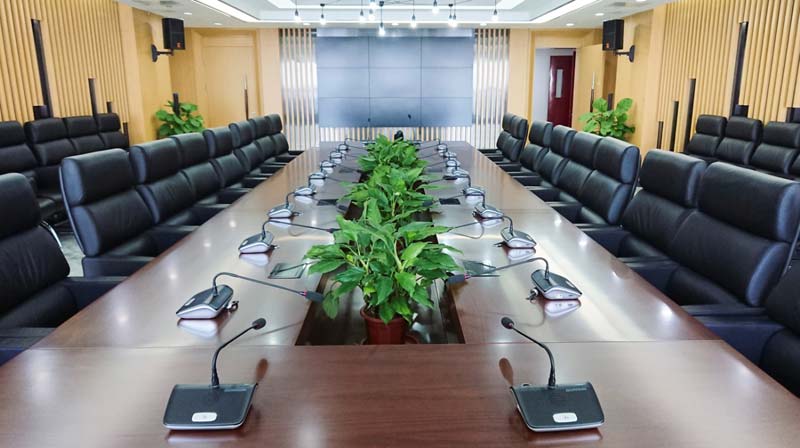 For the actual application needs of the project, the combination of GONSIN FS-FHSS Wireless Simultaneous Interpretation System and 3300 Series Desktop Digital Conference Discussion System was selected in the project, bringing a new experience to teaching and exchange.
GONSIN FS-FHSS Wireless Simultaneous Interpretation System was applied in this activity for ambassadors and international students, which won the Silver Award of Export Product Design in Canton Fair 2017.
FS-FHSS wireless simultaneous interpretation system utilize digital wireless communication and GONSIN innovated FS-FHSS( Frequency Selecting - Frequency Hopping Spread Spectrum) technology. It comes with super-strong anti-interference capability and broad bandwidth, provides perfect CD-level audio quality, and utilizes AES technique to encrypt data. Effective communication distance is 50~500m. Signals can be transmitted out in all directions. Eight channel is configured with one antenna unit, which reduces deployment difficulty and saves system investment. The system is able to modulate and transmit up to 16 channels at the same time, allowing participants to select a channel to hear the required language so long as he/she has a handheld or headset receiver.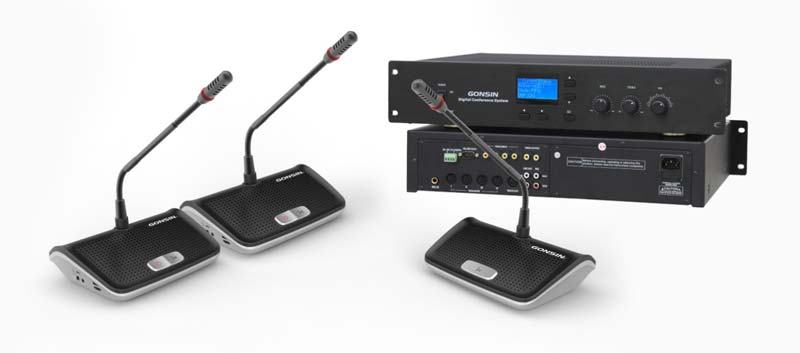 3300 Series Desktop Digital Conference Discussion System is equipped in the academic exchange center and conference room, which inherits the exquisite design and high quality features of GONSIN products, and reflects the leading level in the industry in terms of technical parameters, product functions and ease of operation.
It adopts an electret heart-shaped directional microphone, which achieves the best effect of sound pickup and sensitivity and perfectly restores the speaker's voice. Accordingly, the product quality is highly recognized by the market and is also unanimously affirmed by users in this activity.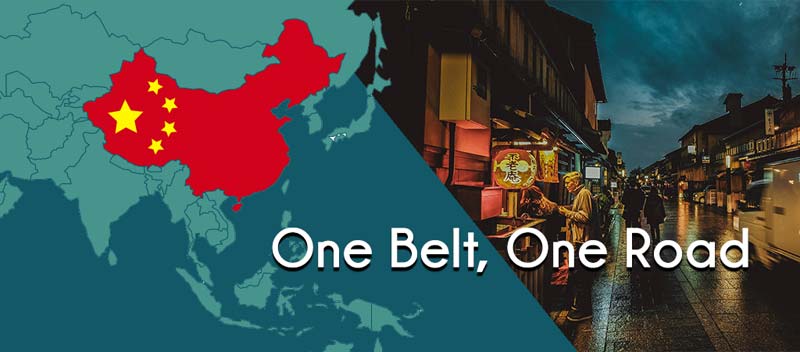 China has become a "destination" in the hearts of high-end talents in the "Belt and Road" countries. Cooperating with "Belt and Road" countries brings more new development opportunities. As a leading conference equipment provider, GONSIN will, as always, uphold to the company mission of "building a communication bridge for efficient conference worldwide" to help promote social revolution and development.