Yunnan Normal University (YNNU) is a key university of Yunnan Province, with a long history and a great tradition. It is a higher institution co-funded by the Ministry of Education and the Provincial Government of Yunnan and one of the 100 universities funded by the National Key Project for the Quality Enhancement of the Higher Institutions in Central and West China.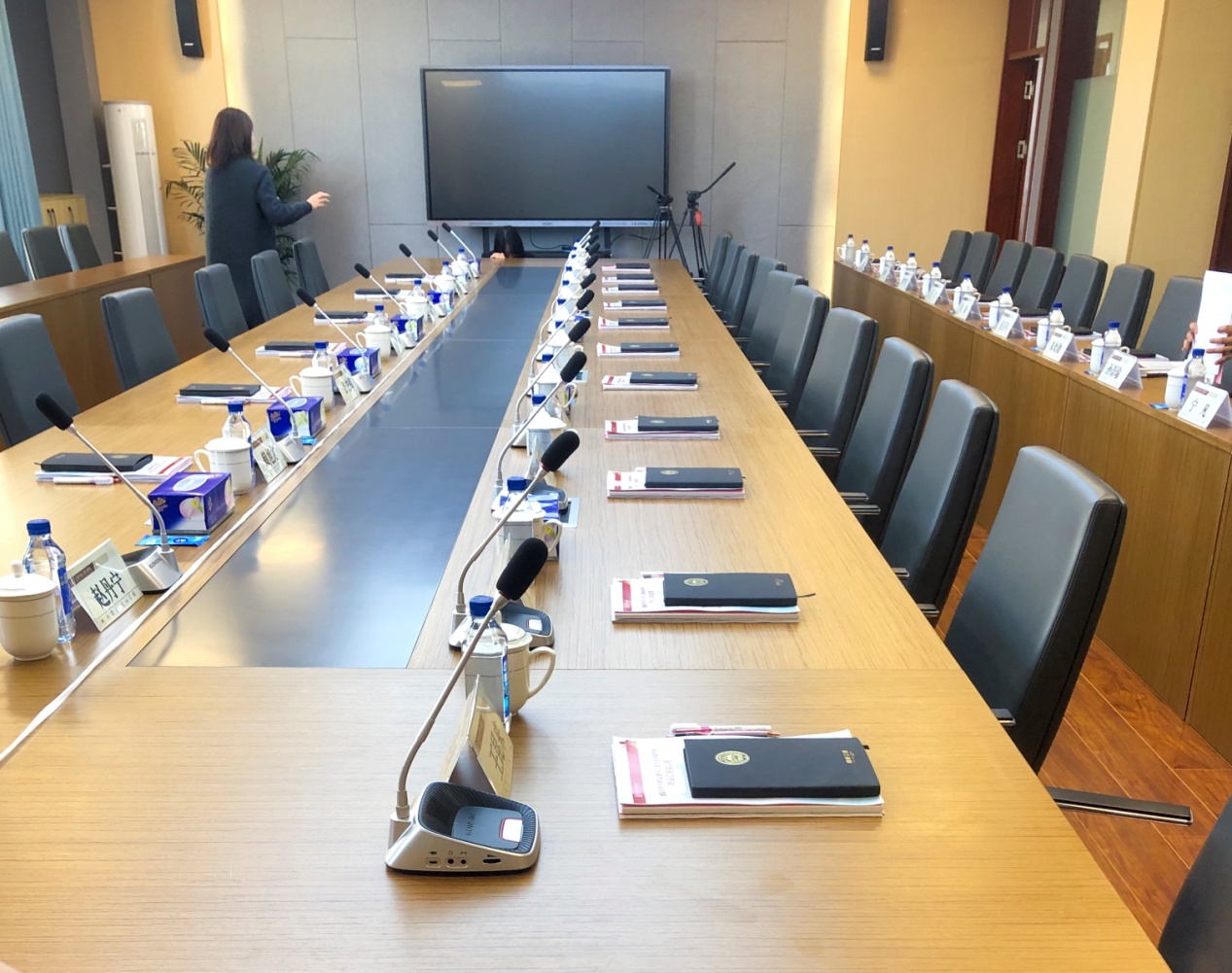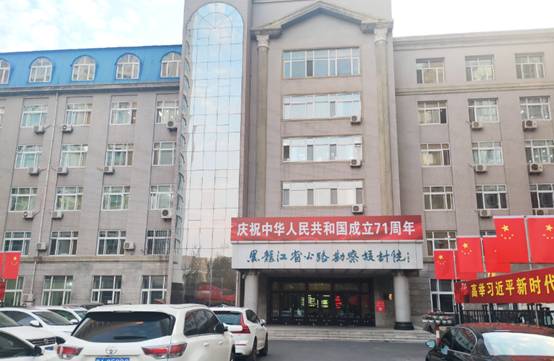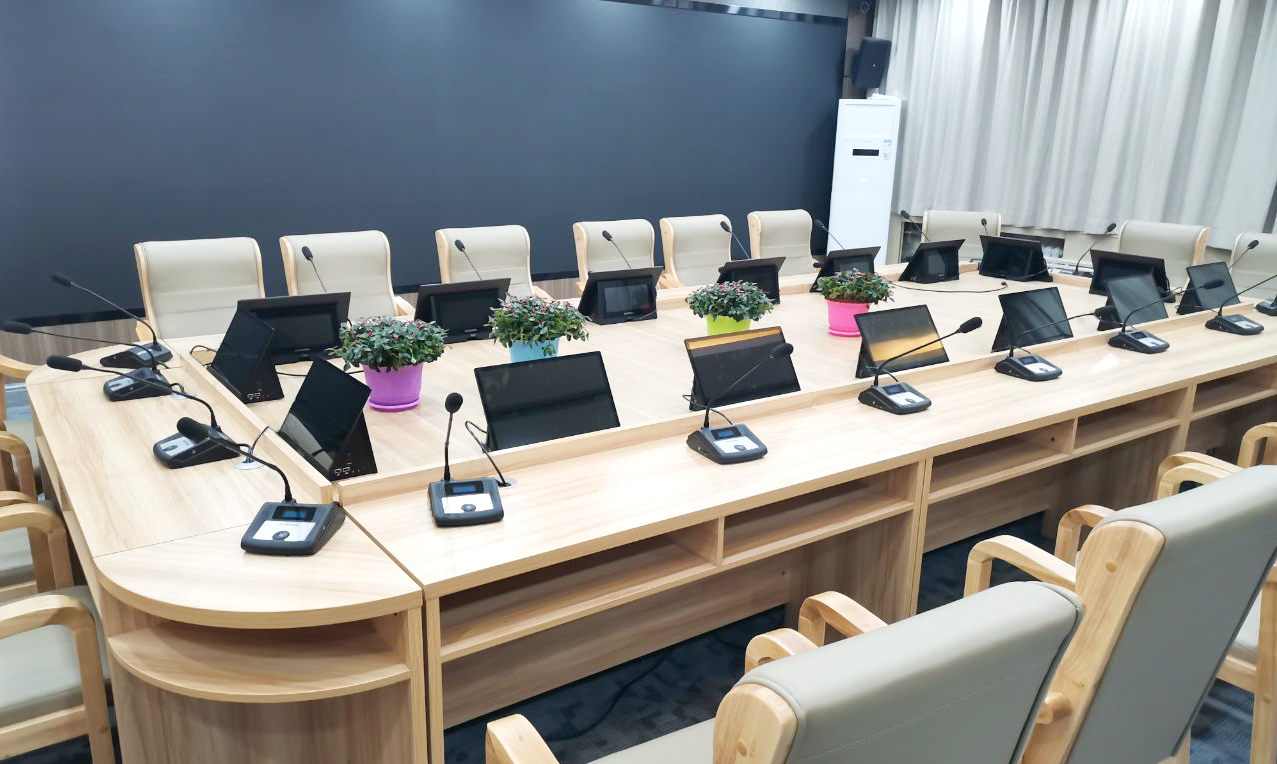 In line with the trend of the digital age, YNNU introduced the wireless conference discussion system from GONSIN as an important measure for its transformation and upgrading in the construction of its digital campus. With the help of digital equipment, the operation efficiency of the campus is improved, and the education environment is fully informatized, so as to achieve the purpose of improving the management level and efficiency.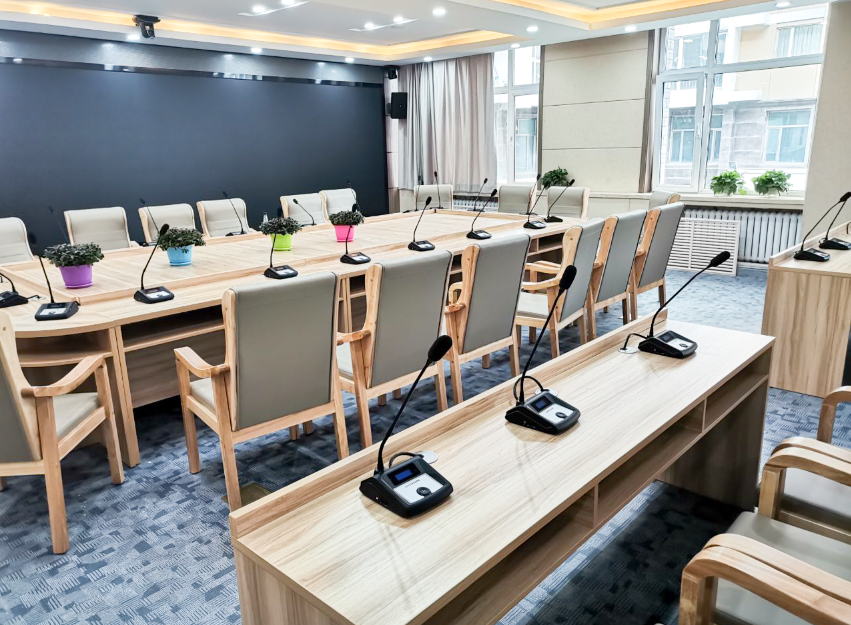 According to the actual needs of users, in order to better meet the application scenarios of its two campuses, GONSIN 30000 series FS-FHSS wireless conference system is selected in the project.
Wireless transmission allows people to get rid of the shackles of wires, which is especially suitable for the conference room renovation and upgrading project of YNNU. More and more wireless products make users dizzy and difficult to choose. As a leading conference equipment provider in the industry, GONSIN has many experienced wireless technology developers and rich experience in case application. According to the needs of users in actual use, it has innovatively proposed the product development concept of "Wireless Five Coverage". It provides solutions in all aspects and multiple dimensions at five levels, and produces a series of wireless products covering multiple categories such as wireless voting, wireless simultaneous interpretation, and wireless conference.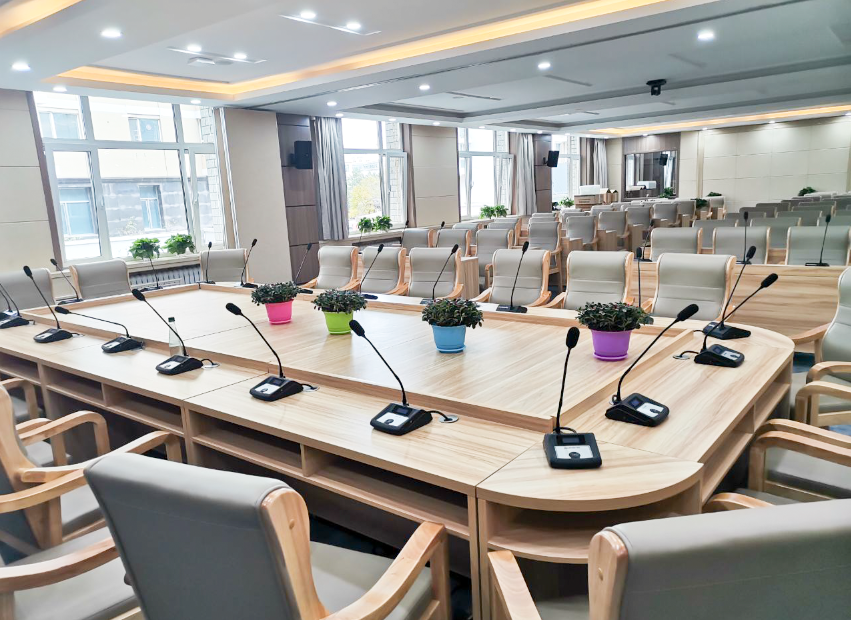 Frequency hopping communication technology is a common spread spectrum communication technology which is widely applied to various wireless communication fields. GONSIN has developed the unique FS-FHSS based on this communication technology. The new technology can monitor and select the undisturbed frequency band and ensures the stability of the communication. It is applied to GONSIN wireless conference system, that implements the discussion, simultaneous interpretation, voting and others comprehensive conference application functions.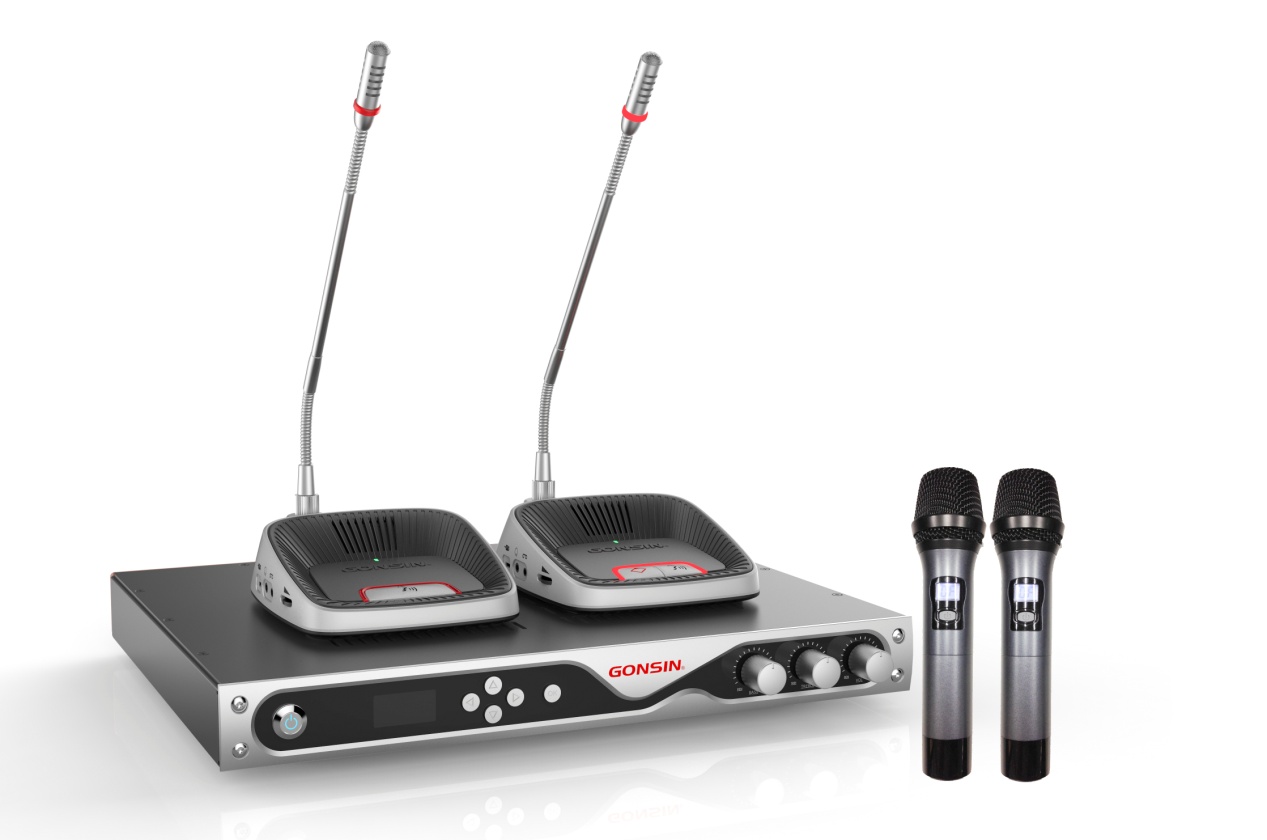 The whole system complies with IEC international standards. The high-efficiency digital audio compression algorithm maximizes the utilization rate of the wireless carrier. What's more, a large-scale wireless conference system with a capacity of 500 conference terminals can be built, without interference amount the systems.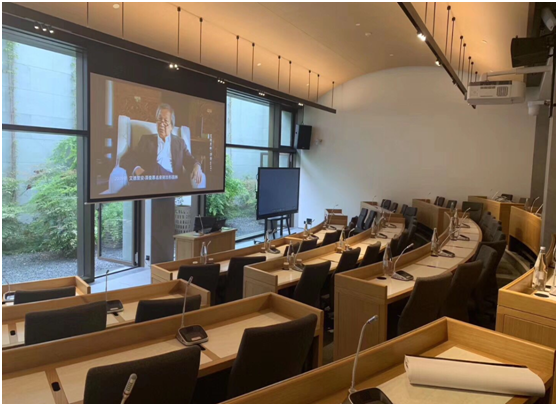 With the further development of wireless communication technology, it has penetrated into every corner of the world, profoundly affecting all areas of society. Besides, it has become the mainstream product in the conference industry and plays an important role in the application of major conference venues, with its superior flexibility and convenience.
Project sharing of 3021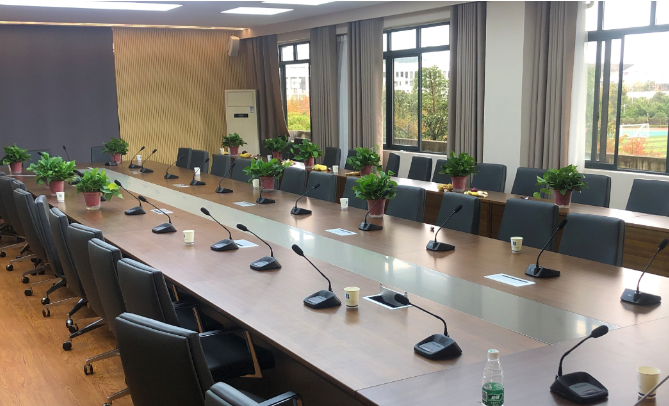 Bowen College of Management Guilin University of Technology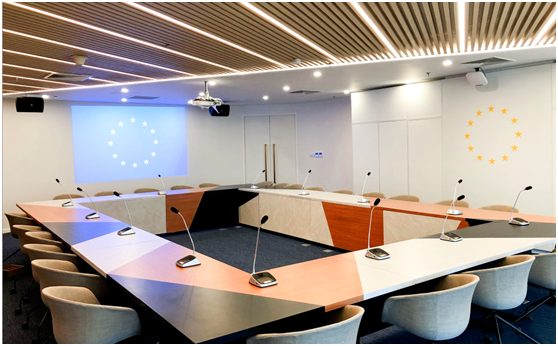 European Union Delegation to Myanmar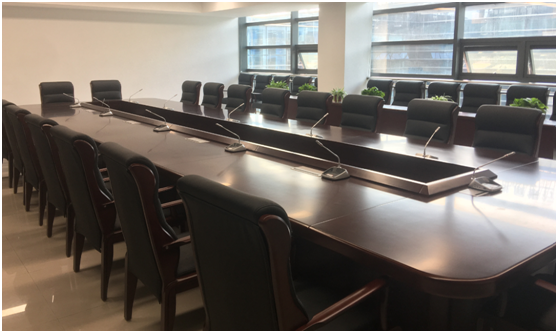 Wuhu Public Resources Trading Center, Anhui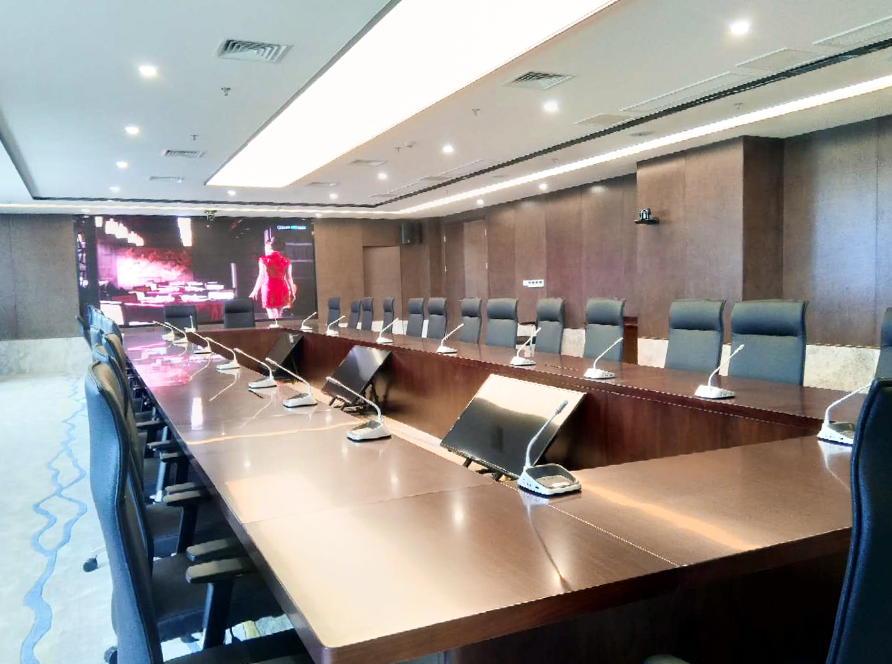 Nanjing Jinling Group