Introduction: Recently, Gonsin has installed an FS-FHSS simultaneous interpretation system in the multi-function conference hall of Shuangcheng Hotel, which belongs to the state-own assets supervisory committee of Turpan, locates in the cultural industry park as a landmark building and covers more than 70,000 square meters.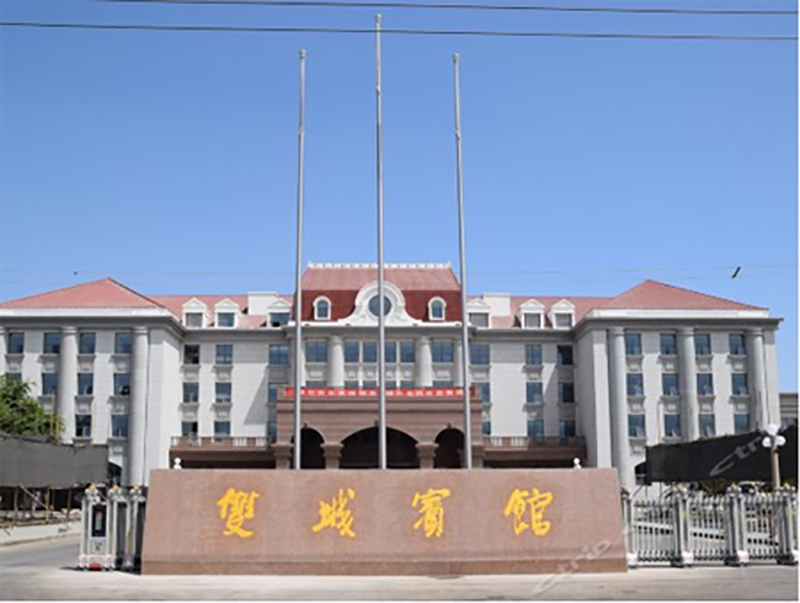 From ancient times, Turpan is the key town on the silk road for cultural exchange between China and the West. It's a diverse society with multiple minorities. The main languages are Chinese and Uygur, there are other ethnic languages including the Tujia language, Manchu language and etc. Multilingual communication is common here. As the Belt and Road Initiatives carried on, Xingjiang autonomous region accelerates the core economic zone construction in Silk Road. Turpan, as the key point in Silk Road, is the key point for the whole strategy. The Shuangcheng Hotel as an important conference venue will make contributions to the economic development of Turpan.
Project: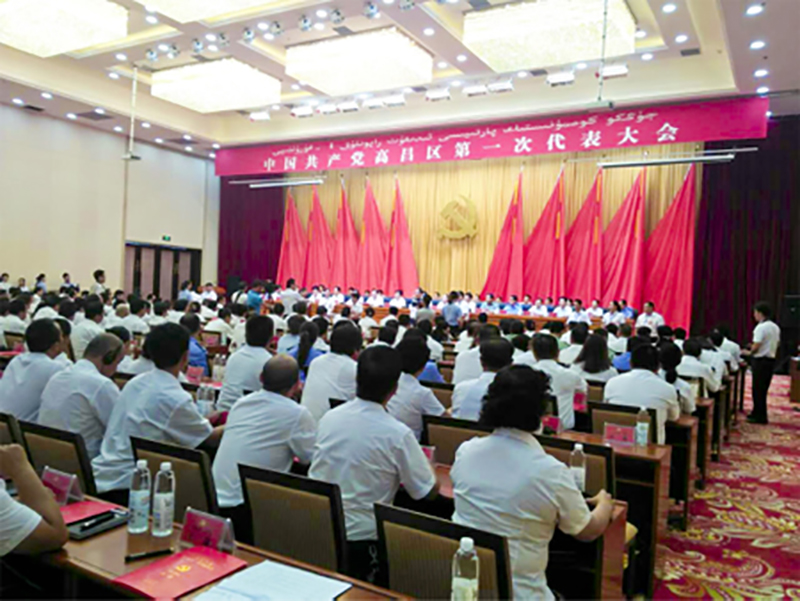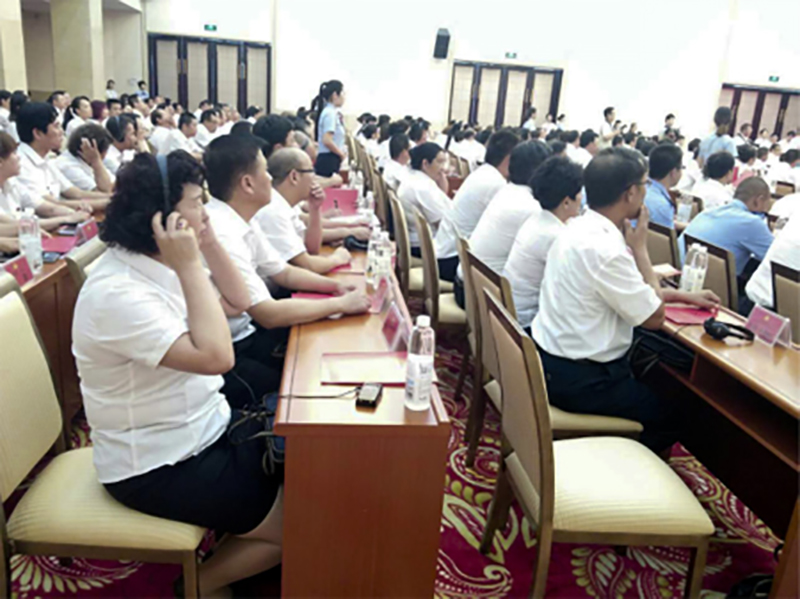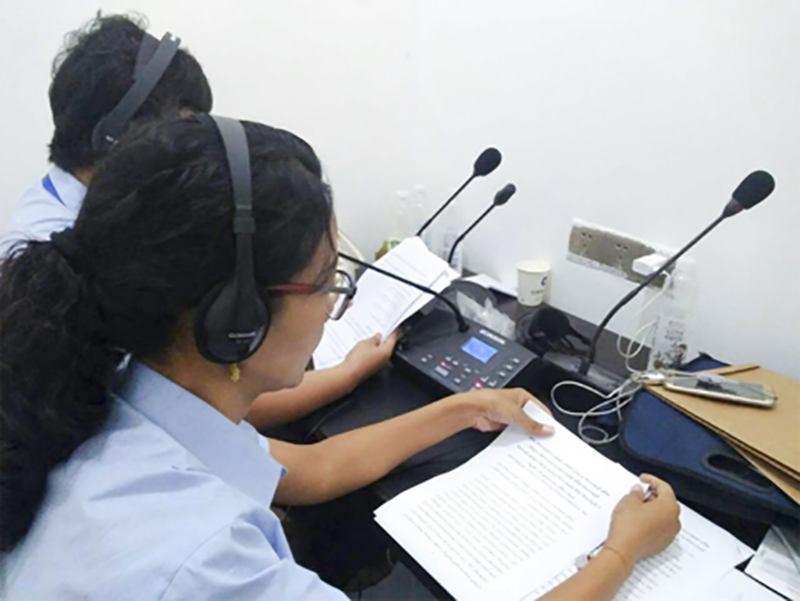 Project Sketch: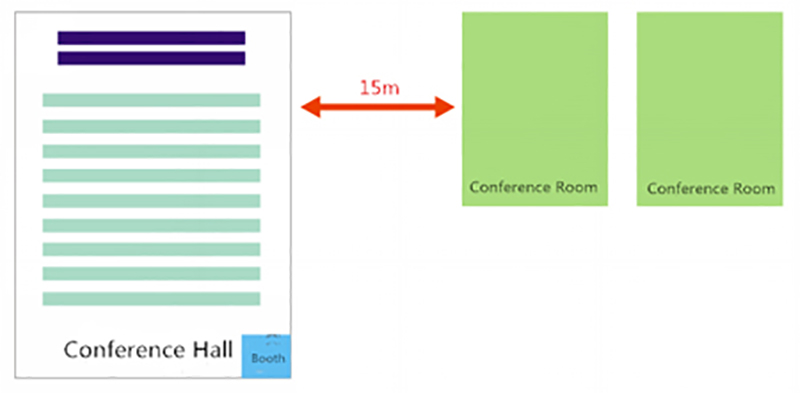 The multi-function conference hall can contain 500 people to hold a large conference. Two affiliated conference rooms are 40 square meters respectively, it is 15 meters between the multi-function conference hall and conference rooms, which requires trans-area signal transmission.
Requirements
1. Support multilingual communication, modulate interpretation channel for each language
2. Excellent tone quality, high fidelity, strong anti-interference
3. Stable communication, the effective area covers the conference hall and affiliated conference rooms
4. One system to fulfill all functions, for simple management
5. Simple system configuration, convenient installation
6. Excellent product craftsmanship and technical support
Product selection:
After we understand the customer's requirements and current status, we find out it is important for us to design a set of wireless simultaneous interpretation system solutions. Nowadays, there are two kinds of wireless simultaneous interpretation technologies, namely, IR and RF.
IR simultaneous interpretation advantage: high confidentiality, stable communication
RF simultaneous interpretation advantage: large signal coverage, strong anti-interference capability
Considering various technical factors, application environment, and function requirements, the GONSIN team has provided a set of solutions based on the FS-FHSS simultaneous interpretation system for Shuangcheng Hotel.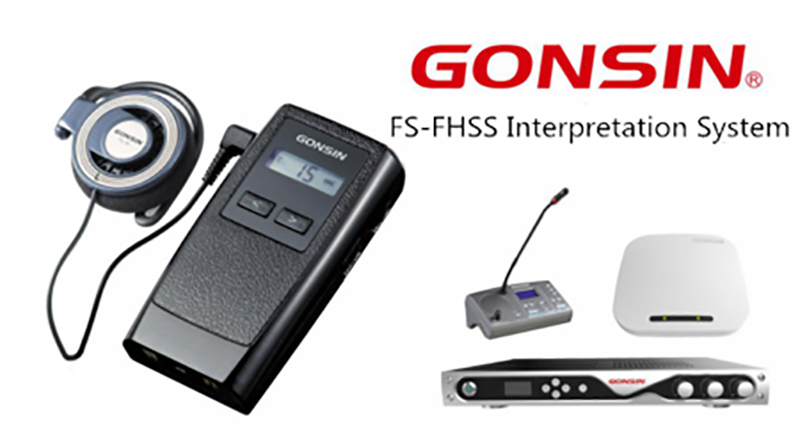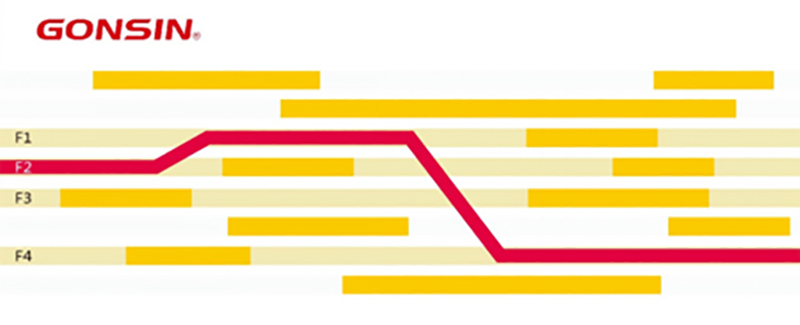 FS-FHSS interpretation system utilizes GONSIN self-developed FS-FHSS technology. This brand new wireless digital communication technology is developed from the hopping communication technology with frequency selection technology. The system automatically detects and selects the frequency spectrum, ensure the selected frequency spectrum is clear. The frequency-selecting and frequency-hopping double mechanism make stable communication.
As a new RF simultaneous interpretation system, it comes with several advantages as below:
One wireless AP supports 8 interpretation channels, the whole system support up to 16 channels (1-floor audio + 15 interpretation channels). Less wireless AP, less investment
The effective distance for signal transmission is 50-500 meters, which agrees with different conference venues in all scales. It suits the rental market perfectly. The customized version can cover 2,000 meters; One wireless AP can cover the whole conference venue. If using IR simultaneous interpretation system, it will need several IR radiators installed.
RF transmission will not be blocked by any object, immune to the light source interference including sunlight. More simple installation and debugging, make the installation quickly, suitable for the outdoor conference venues.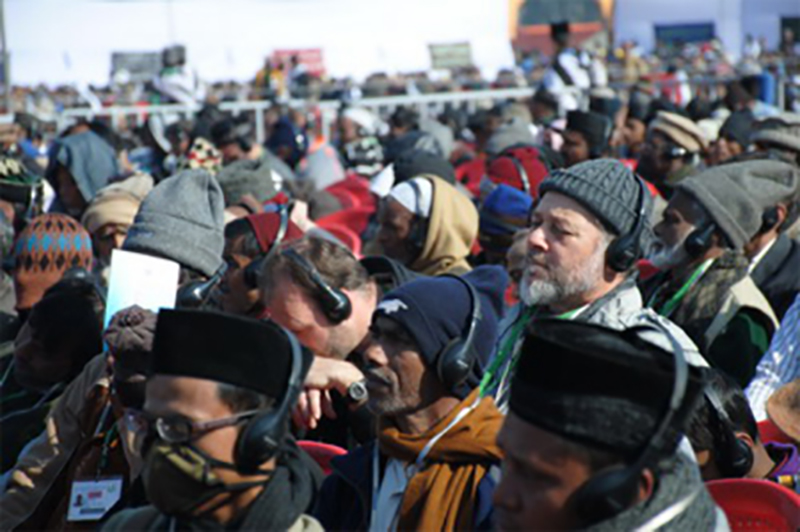 Exclusive digital audio coding and decoding technology, AES encryption, and grouping techniques ensure the data security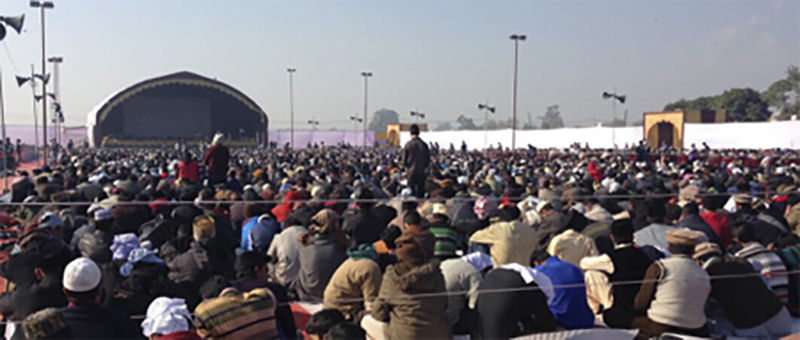 FS-FHSS Simultaneous Interpretation System in India Mass Religion Rally
Inquiry: https://www.gonsin.com
Or scan WeChat QR code: