Paperless office has covered many application areas, and the conference application is the important component of this trend. Paperless conference system has realized the paperless conference by adapting modern communication technology, audio technology, video technology and software technology, by digital exchange of papers. Its main features: network paper transmission, digital paper display, intelligent paper editing, controlling the input and output of the paper.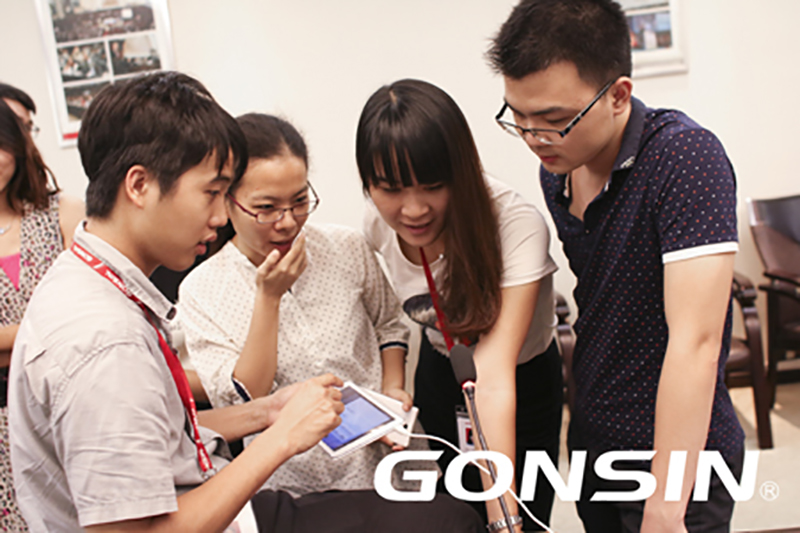 It is at this background that GONSIN DCS-2021 economical paperless conference system is developed. This system superimposes the paperless conference terminal devices to realize the paperless multi-media function, to meet the demand for solemn political conference. Meanwhile, by Pad or smart phone, the system can extend the paperless multi-media function to offer the most economical paperless conference solution to the commercial conference.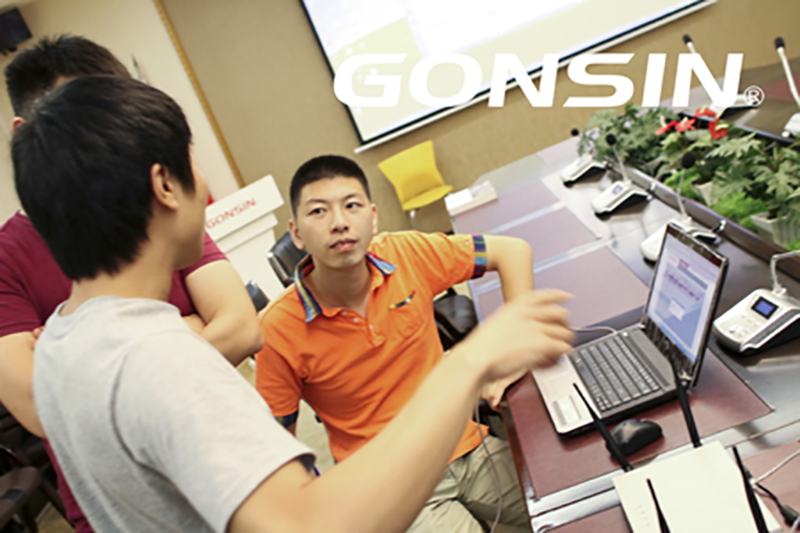 In the trend of the cloud application, we can realize registration, voting/electing/apparition, demonstrating document synchronously, service call, transmission and look up documents and other functions by the paperless congress terminal device. Powerful supporting function could make the complicated conference work simple and efficient. To change the printed consumable into digital files, saves massive papers, which not only saves resources but also carries the responsibility of protecting the environment.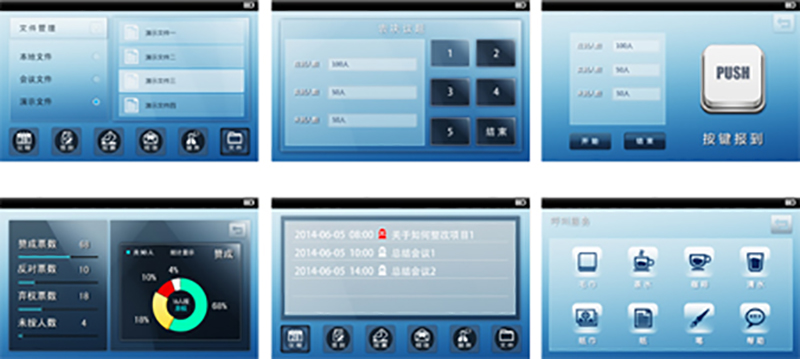 With the believe that our customers can not help knowing about more detailed information, GONSIN will hold training lectures regularly in order to improve the marketing skill of the salesman and illustrate GONSIN DCS-2021 economical paperless conference system for our customers.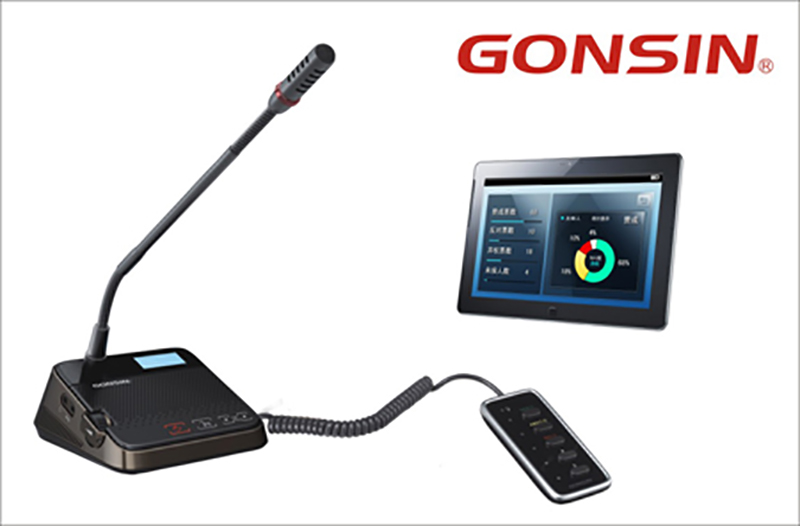 Feathers:
1. Extending the paperless function by extended terminals of paperless conference
2. USB extended voting function
3. Adjusting the sensitivity and the audio of microphone all terminal together or just single one
4. Distributed power and intelligent grouping management
5. Volume of built-in loudspeaker can be adjusted from 0~8 level
6. One-piece touch panel
7. CD-quality sound
8. 32 channels simultaneous interpretation
9. Voice activated function
With offline 8 in 1 out SD video tracking matrix, HD camera is supported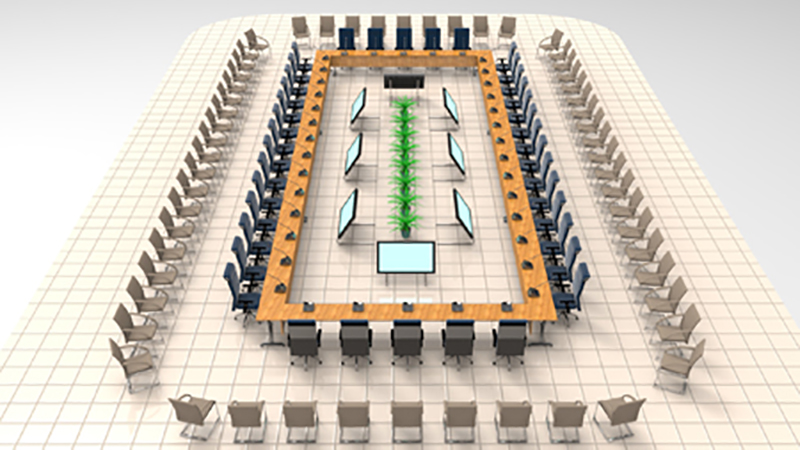 Please visit the website for more information: https://www.gonsin.com.cn
Or Scan WeChat QR code: