Introduction: Located in the capital of Saudi Arabia Riyadh, Kind Saud Medical Center is founded in 1956. According to the beds and the patient load, it is the busiest and biggest hospital in Saudi Arabia. It is international recognized training center for medicine and surgery, which is the making of the world-class hospital.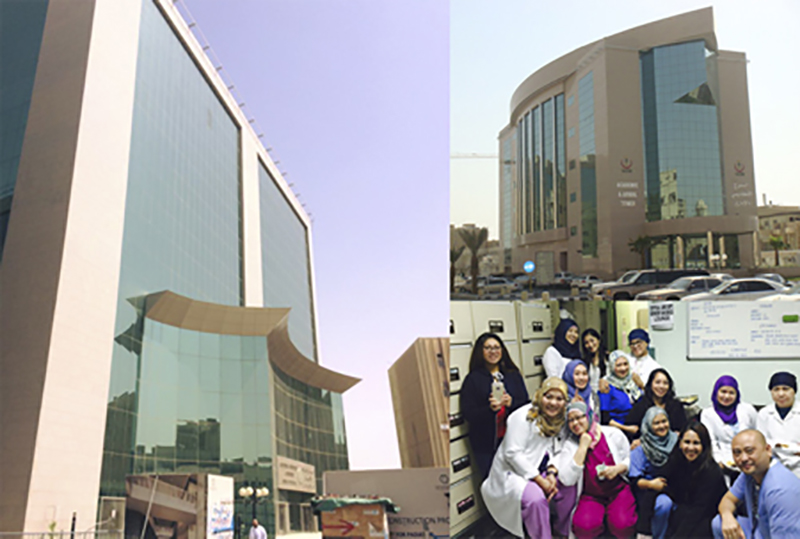 In recent years, with the rapid development of the medical industry, the conference mode in the past has not met the demand of effective information transmission. In order to boost the management efficiency of the hospital and offer better service, in order to improve the communication and coordination, King Saud Medical Center comes up with the upgrade demand of the conference devices. As the leading provider in complete AV conference system solutions, GONSIN organized the relative technical department to design the perfect conference system solution for KSMC, after receiving the demand. In that solution, it chooses the unique DCS-2021 economical paperless conference system GONSIN innovated. The system could simplify the conference work and enable the synchronizing presentation of important conferences and conference files. It provides the storage function of the conference and makes the conference visual. At the same time, it provides voting, interpretation channel selection, call service, and other functions, which dramatically improve the efficiency of information delivery and save mass conference paper consumables, which is very environmental.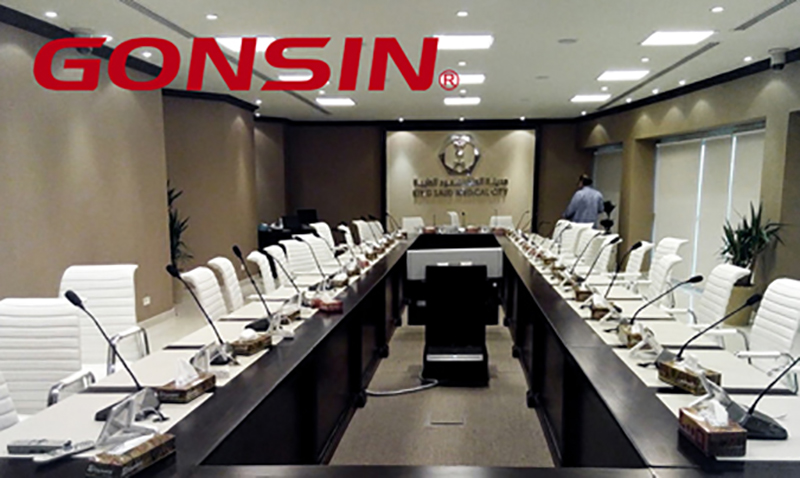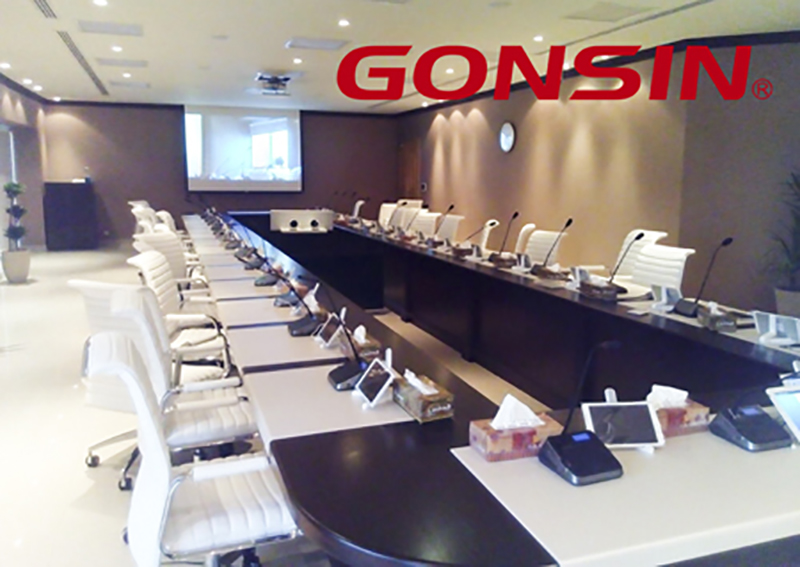 Paperless conference system utilizes the modern communication technology, audio technology, software technology, by the two-way communication within the system and digital exchange of files, distributes the operation order, static or dynamic state of the people image, audio, words, pictures and other information to the terminal devices, which realizes the real-time, visual, interactive multimedia communication technology and the paperless conference.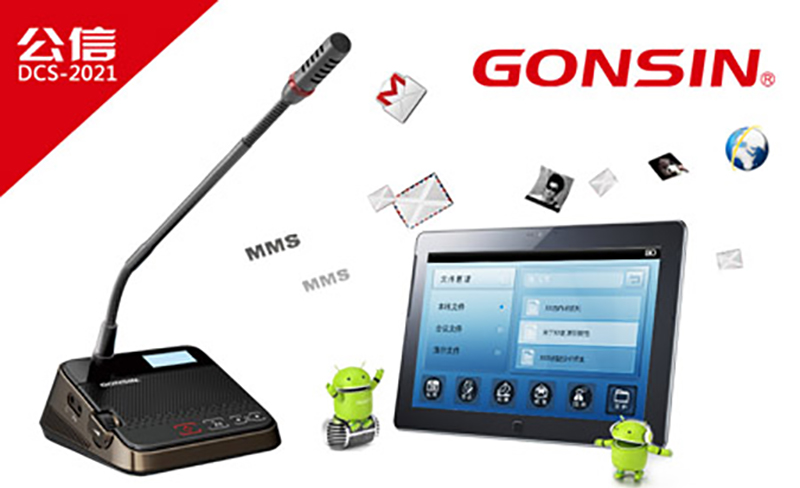 GONSIN self-developed DCS-2021 economical paperless conference system, with the distinct modularization design, could satisfy the various function demand of the customers. By DCS-2021 basic discussion terminal, it could realize functions such as speaking, request to speak, listening, auto camera tracking. With the paperless conference extended terminal, it could realize the paperless multimedia function.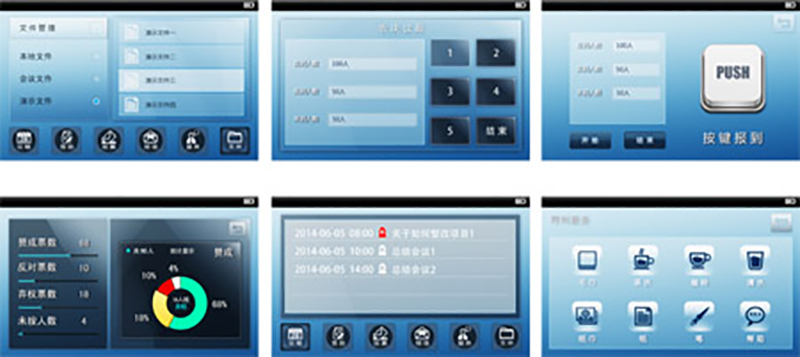 In the design of the paperless multimedia function, GONSIN collected massive market information. Eventually, it design several functions in a scientific and system way. The participants could login after entering the password matched with the ID. After that, it can realize the attendance registration, voting, evaluation, grading functions; all statistic data could be displayed in the extended terminal. With different permission, the users could check different files; With the extended terminal, it could realize the interpretation channel selection function when displaying names of the channels; It also provides the call service. Digital files management makes the conference work easier; multiple speaking modes, the best human-friendly design. Powerful supporting function makes the fussy work easier and more efficient. The conference consumable is replaced by the digital files, which meet the trend of the more environmental social development.
Inquiry: https://www.gonsin.com.cn
Or scan WeChat QR code: