Shanghai ShenDi ( Group) Co., Ltd. is the state-run company established with the approval of Shanghai government, is responsible to cooperate with the Wait Disney Company to invest, construct and run the Shanghai Disneyland and supporting facilities. At the same time, it carries out the missions such as the land development of Shanghai International Tourist Resort, the construction of infrastructure, engineering command department office and relevant industry development. In the future, it would become the comprehensive developer, operator and the benchmarking enterprise in the entertainment industry.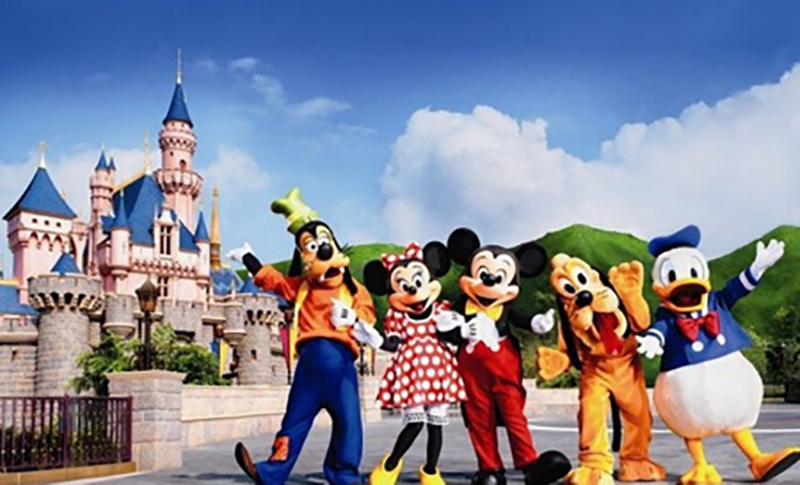 Shanghai ShenDi ( Group) Co., Ltd, has high standard for the conference room of the board of director in order to improve the communication and to ensure the important conferences held smoothly. Aim to the function demand of the users and the environment character of the conference room, GONSIN designs a set of wireless conference discussion system for it.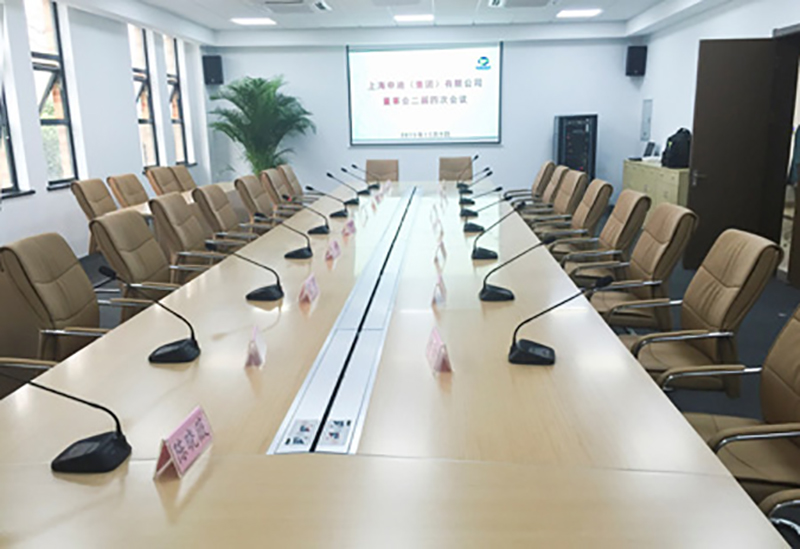 The main conference room is equipped with the newly developed DCS-3021 wireless conference system by GONSIN. That product, as the self-developed wireless conference discussion system by GONSIN , has larger improvement than the same kind of products. With new technology, new design and excellent function, it has won the consistent praise from the customers.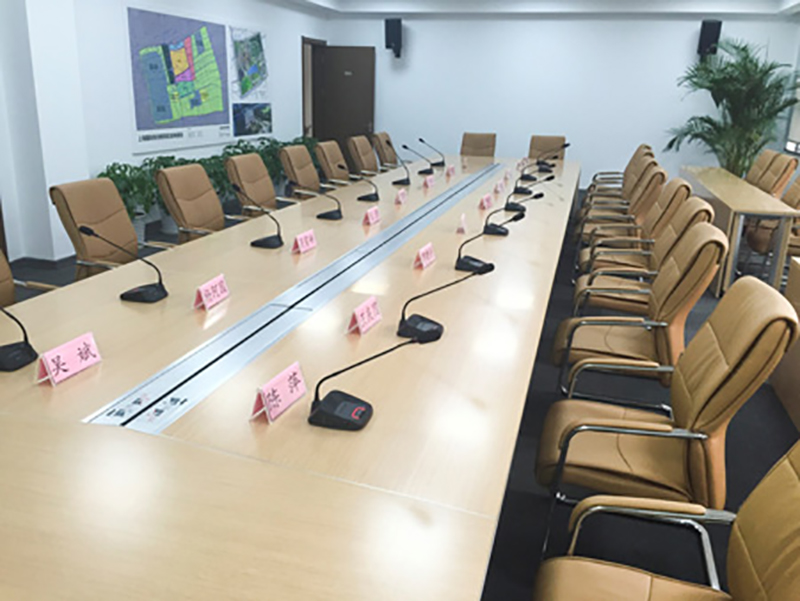 The biggest selling point is that the product utilizes FS-FHSS technology innovated by GONSIN. The system can automatically detect the frequency and select frequency to avoid the co-channel interference. FS-FHSS( Frequency Selection-Frequency Hopping Spread Spectrum) technology: Based on the fhss( frequency hopping spread spectrum), GONSIN conduct the self-innovation. It can detect and select the frequency spectrum to ensure that the frequency spectrum selected for hopping could avoid any interference. The frequency selection and frequency hopping double mechanism ensures the stability of the communication. Multiple systems could operate in the same environment without interference. The maximum capacity of the wireless conference discussion system is up to 500. What is more, FS-FHSS technology is applied to other wireless conference products of GONSIN to realize the discussion, interpretation, voting and other comprehensive conference application functions. All the subsystems could be combined into a large system. It could be connected to the same server to realize the unified management.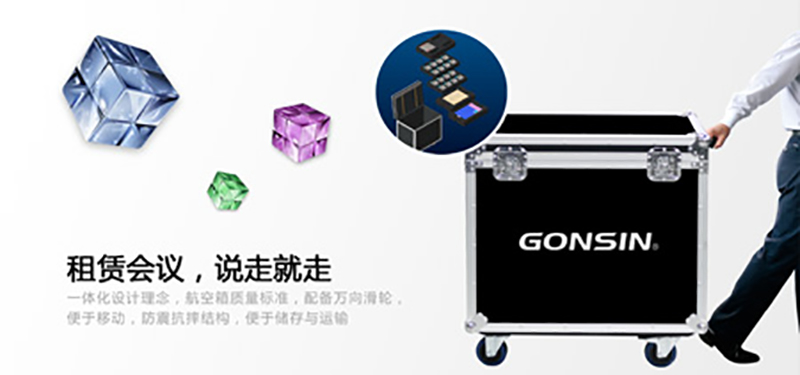 DCS-3021 wireless conference system has another distinctive character. All parts of that system is lightweight. All-in-one package makes the transport more convenient. One set of equipments is for one conference in anytime everywhere. There is no installation, no commissioning, no other auxiliary equipment. The conference becomes more efficient and convenient.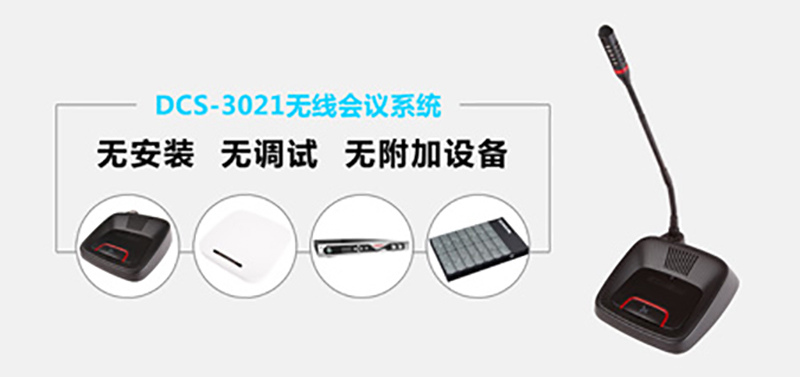 Project case:
People' s Government in Sijing Town, Songjiang District, Shanghai Municipality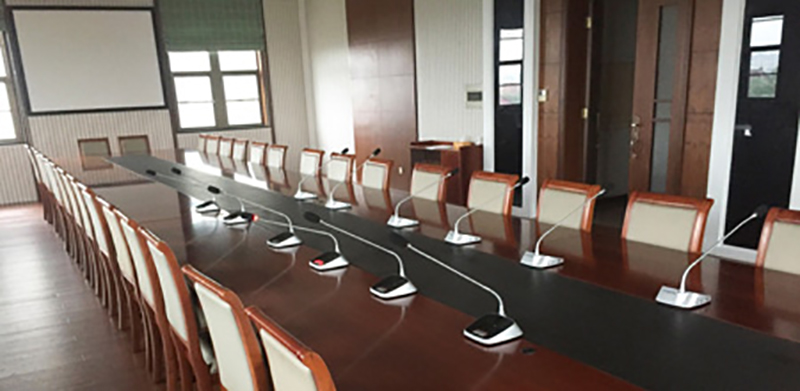 Zhuhai Hengqin Development Co., Ltd.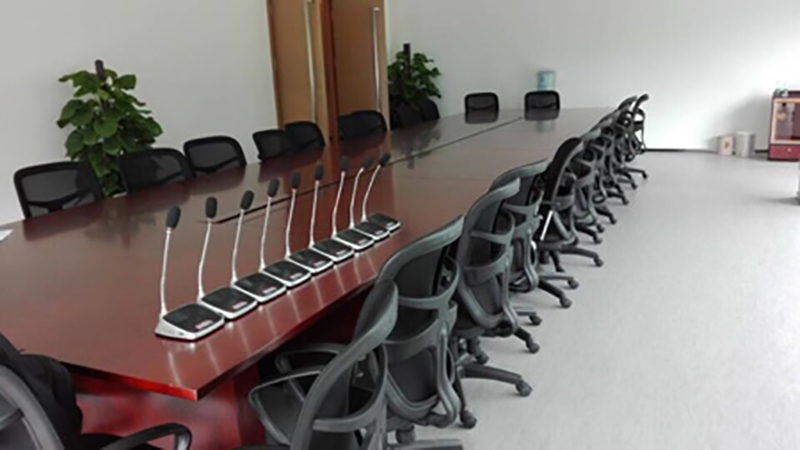 Inquiry: https://www.gonsin.com.cn
Or scan WeChat QR code: