The International Olympic Committee (IOC) is a non-governmental sports organisation based in Lausanne, Switzerland. Founded by Pierre de Coubertin and Demetrios Vikelas in 1894, it is the authority responsible for organising the modern Summer and Winter Olympic Games.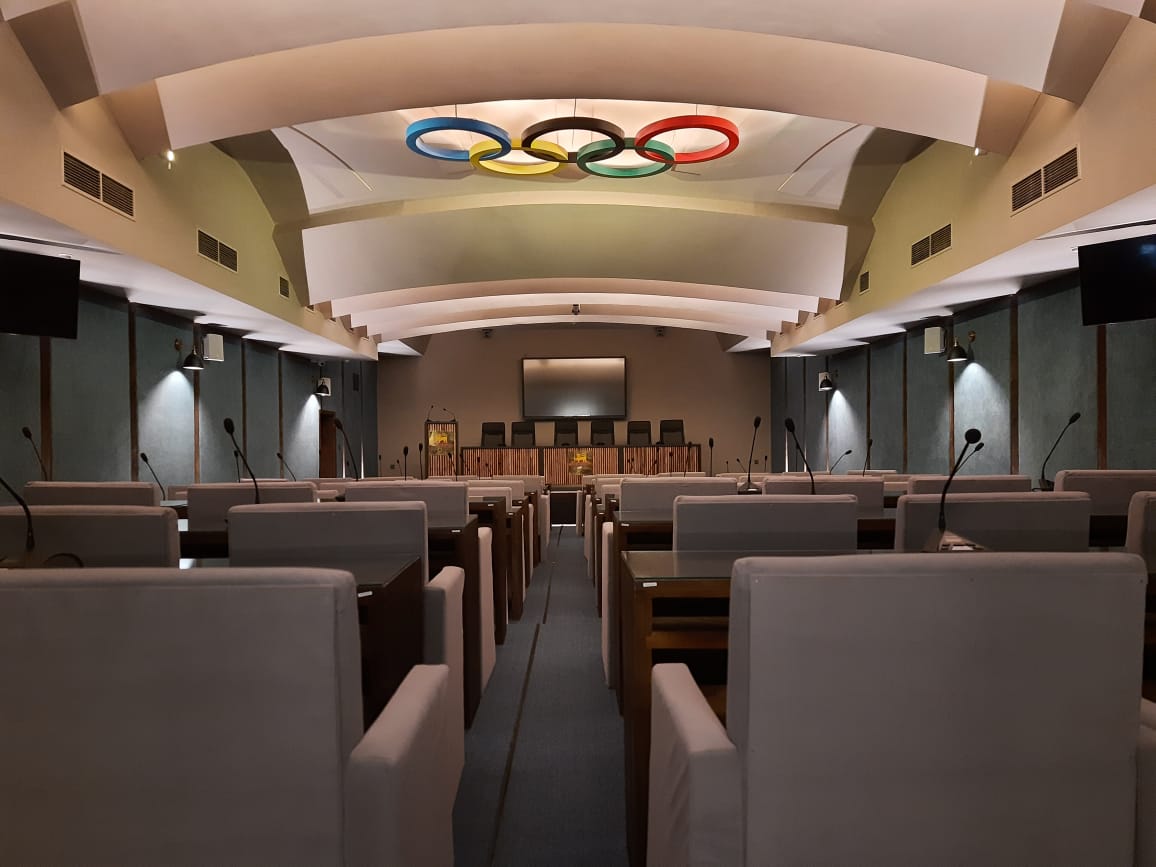 The National Olympic Committee of Sri Lanka is responsible for leading the country's Olympic movement. Therefore, it needs to hold local and international meetings frequently, so as to has high requirements for conference equipments. The functions of conference discussion, voting, simultaneous interpretation, automatic camera tracking, public address and remote video conference are needed, which will improve the quality and efficiency of the conference.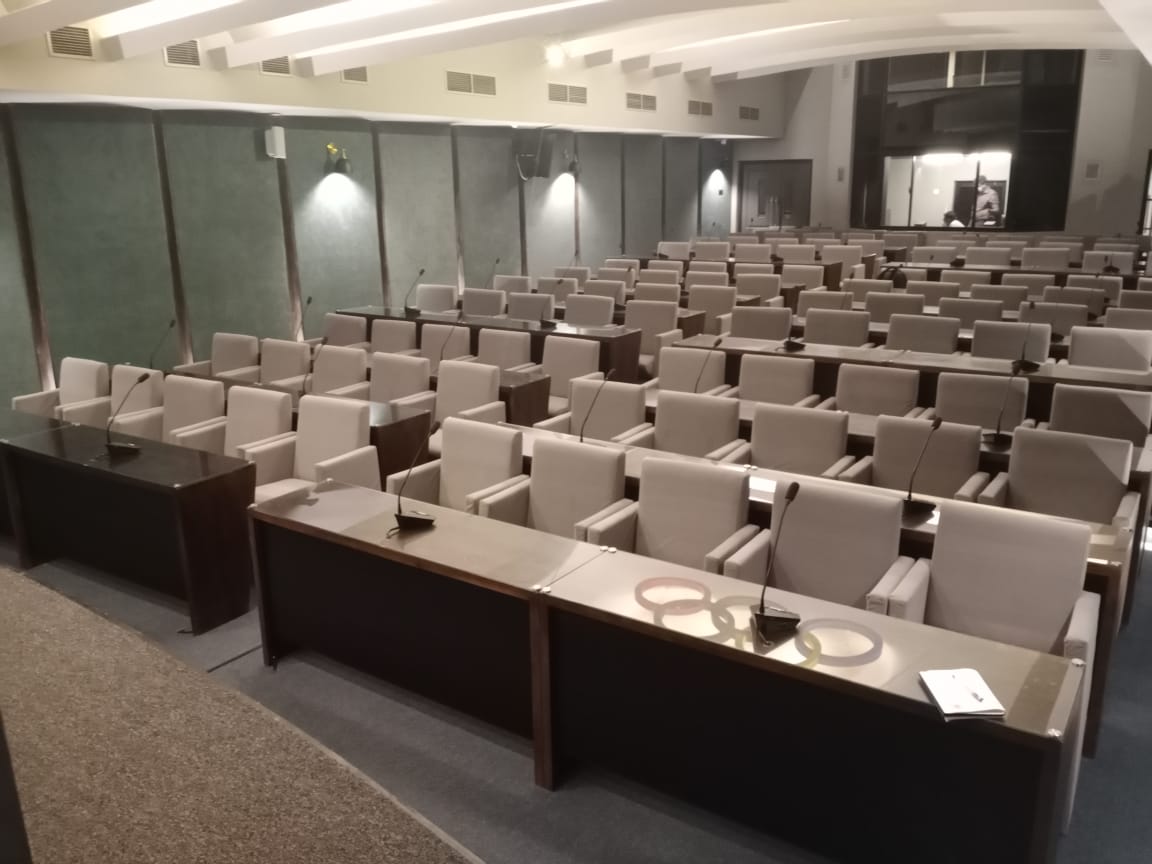 Over the past 19 years, GONSIN has been focusing on the professional conference system industry and has been highly praised by the market. According to the requirements of the National Olympic Committee of Sri Lanka for the use of conference venues and the strict requirements for the quality of equipment, GONSIN has designed a set of overall conference solutions which are stable in operation, easy to operate, and can meet the diversified needs of users for conference functions.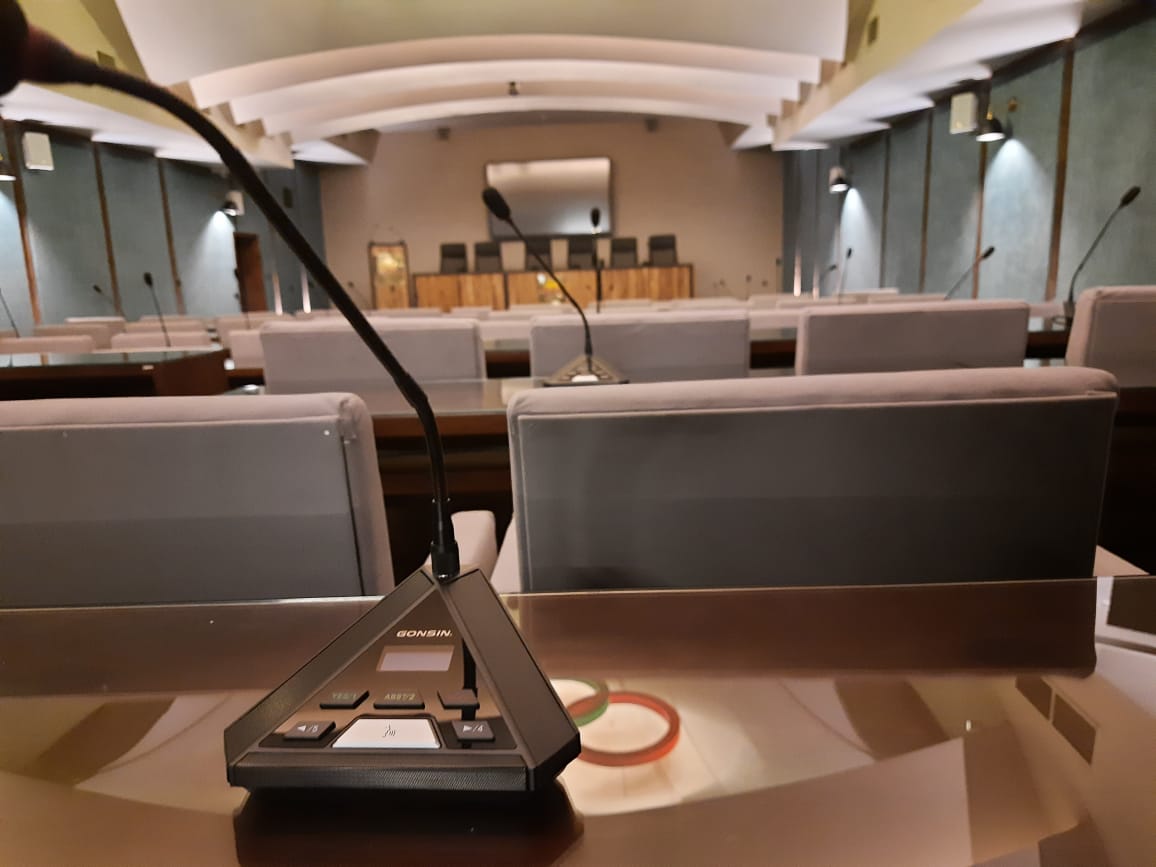 TL-4300 Desktop Digital Conference System
GONSIN 4300 series discussion system was adopted, which integrated the discussion, voting and simultaneous interpretation functions. The appearance of the 4300 terminal is based on the modern industrial design style of geometric elements, and the craftsmanship is sophisticated. With built-in 6-channel wired simultaneous interpretation function, it can meet the needs of the National Olympic Committee of Sri Lanka for daily multilingual meetings and events. As for the voting function, it can meet the serious meeting application needs such as voting and resolution of the meeting.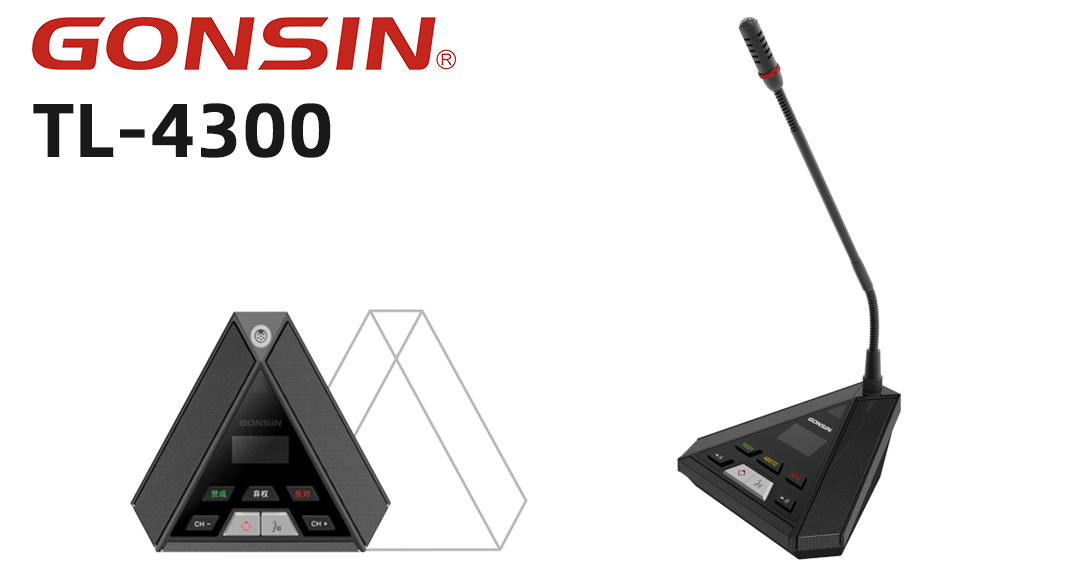 Automatic Camera Tracking System
With the HD camera tracking system, the automatic camera tracking function can be realized for the speakers. In addition to hold the local meetings, it can also support local audio and video access to remote video meetings, providing more flexible conference modes for the National Olympic Committee of Sri Lanka and making it simple to hold a remote international conference.