Integrated Systems Europe ISE 2023 has officially open at the Fira Barcelona Gran Via on Tuesday 31 January. ISE is the largest Audio Visual and systems integration gathering in the world, providing a unique immersive experience for integrators, end users and vendors.
ISE 2023 had 58,107 unique attendees from 155 countries across the largest ever ISE show floor. This was 12,000+ more than what was expected.
GONSIN is at booth 5B125.It's our honor to have so many visitors. Thank you for coming!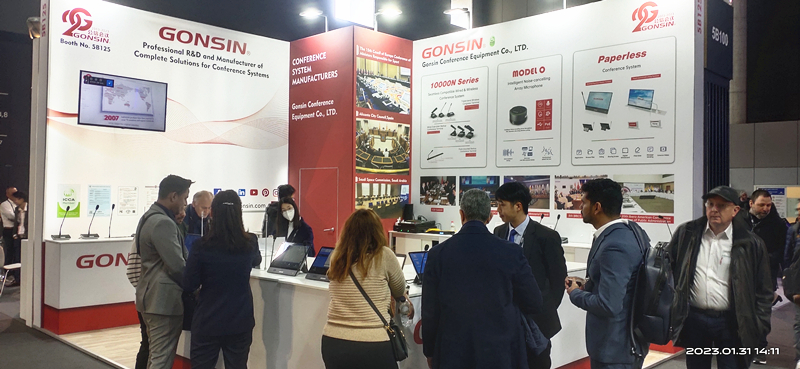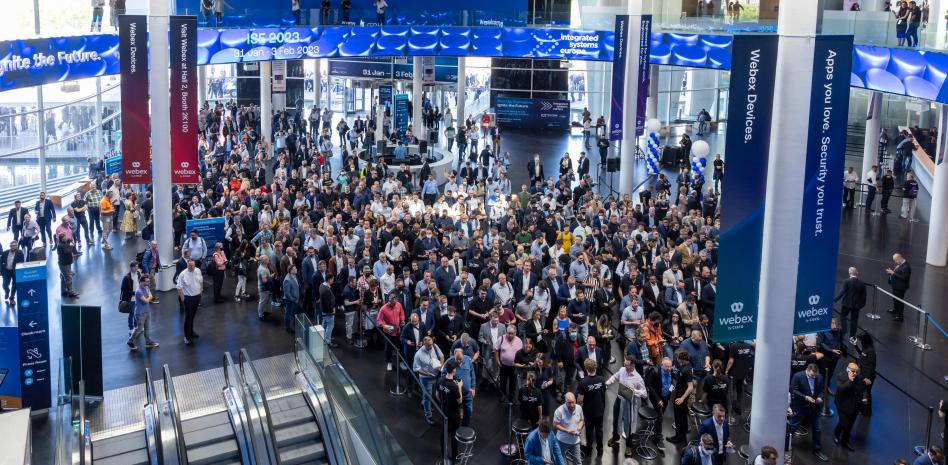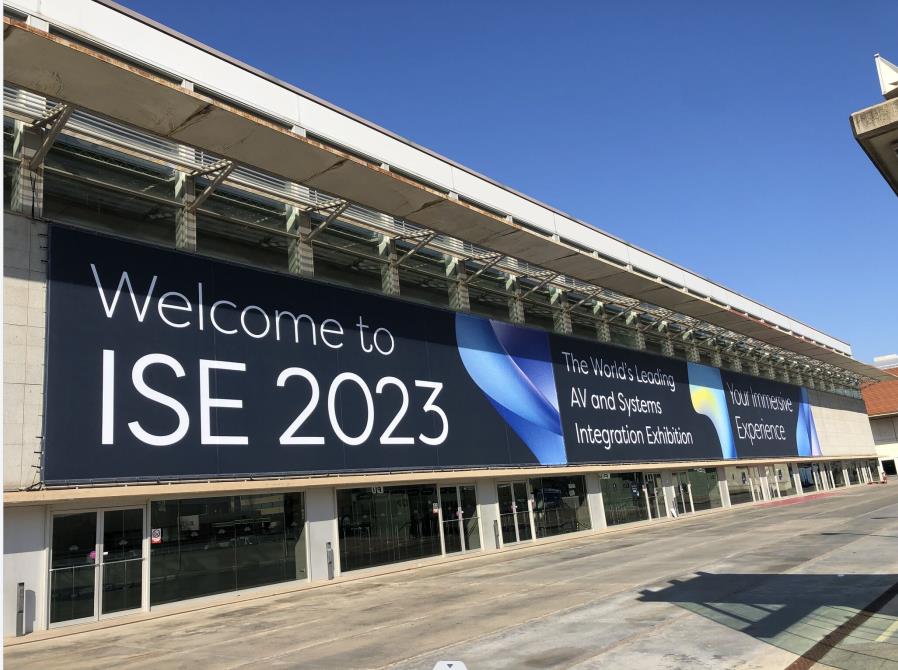 GONSIN will launch NEW Desktop Paperless Conference System & Intelligent Noise-cancelling Array Microphone at the show.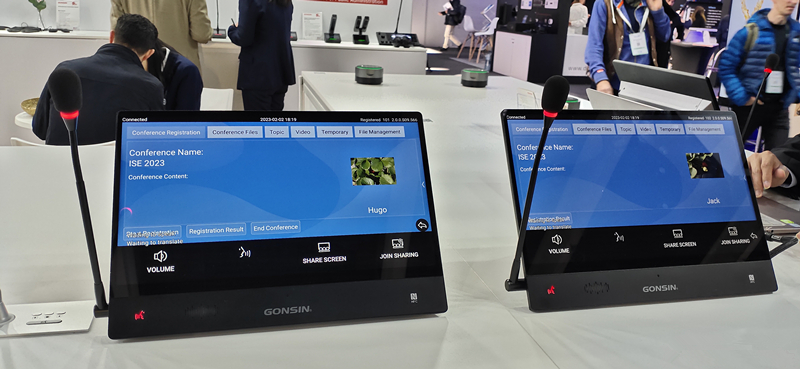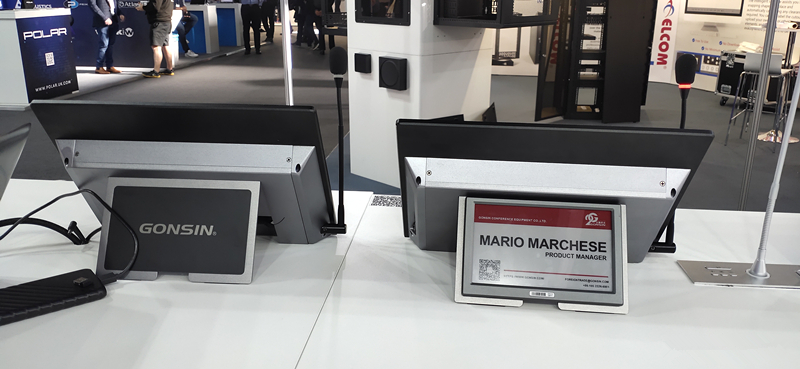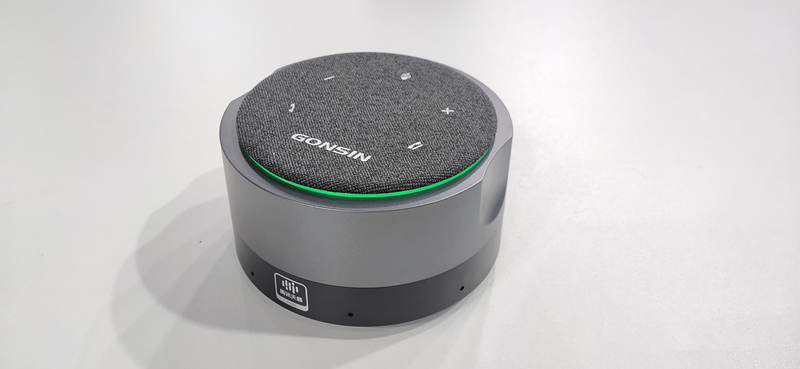 GONSIN New Desktop Paperless Conference System adopts an innovative design and a new system architecture to provide Internet solutions. The improved platform integration capabilities is good to apply in the business conferences.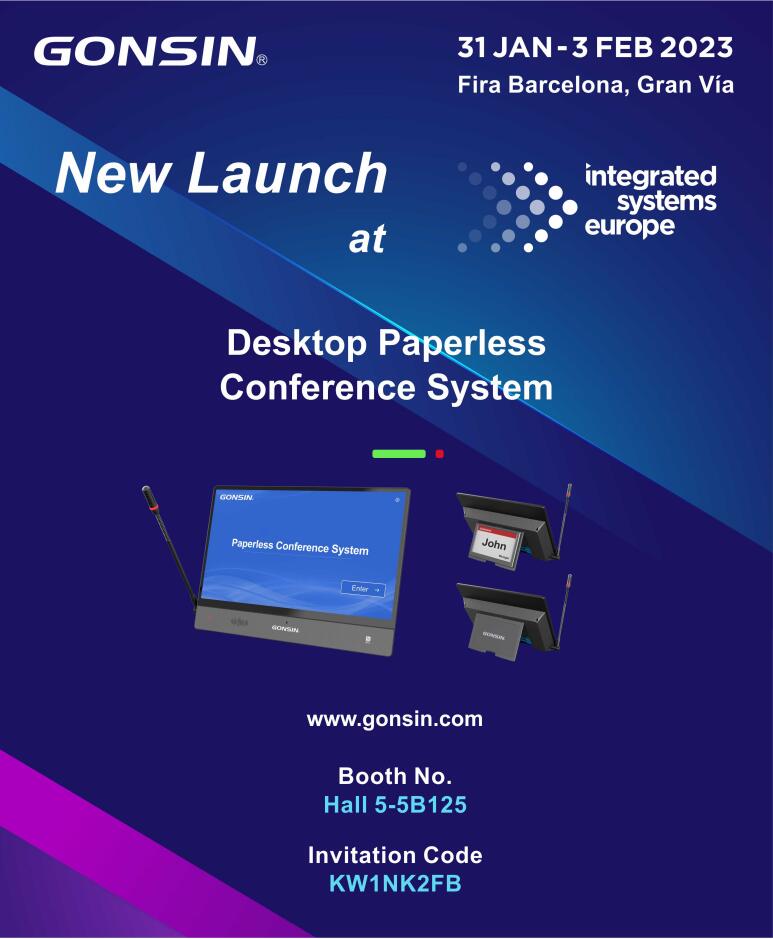 Model O Intelligent Noise-cancelling Array Microphone
Built-in 8-unit ring array digital microphone, 360° pick up with 10 meters in diameter , support voice gain adaptive, make sure that the voice does not fade as the pickup distance increases, with same pickup effect regardless of distance
Cooperate with Audio Solutions of Tencent Natural Sound. Based on deep learning algorithm model to achieve AI noise reduction, it can eliminate more than 300 kinds of common noises caused by tapping the desktop, keyboard or touch screen, or caused by the operation of air conditioner or fan in the venue.