In order to promote the informatization construction of National People's Congress(NPC) system, to improve the efficiency in Congress, and to respond the initiatives of eco-friendly office and resource conservation, Ji Shui upgraded the NPC Standing Committee conference room comprehensively.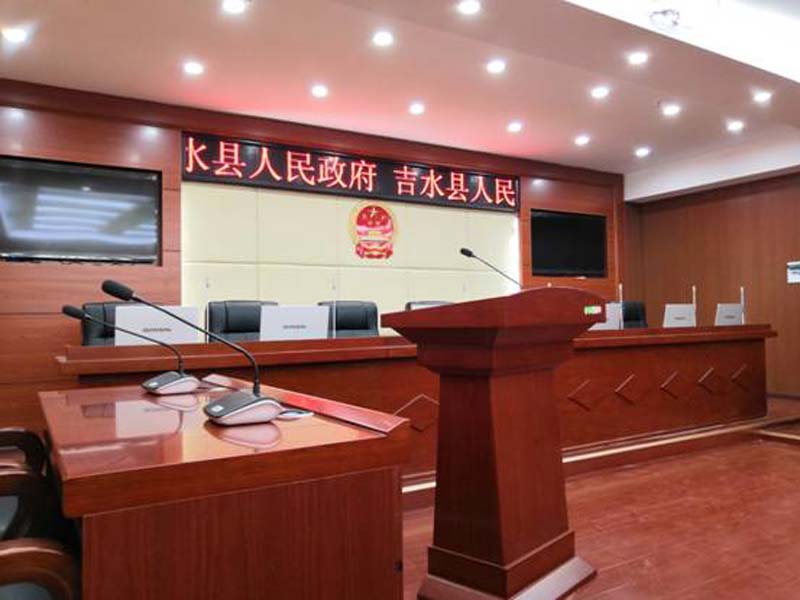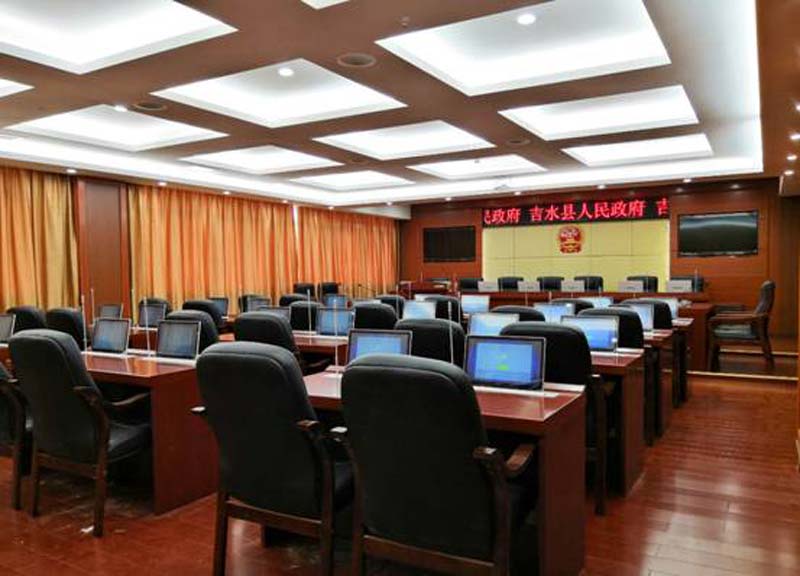 According to meet the requirements of customer, GONSIN has designed an efficient, intelligent and environmentally-friendly conference system--Paperless Conference System and Conference Discussion System. On April 26, the excellent conference solution was successfully applied in Ji Shui NPC Standing Committee conference room, which made a great progress on informationization and Intelligence construction.
LCD Touch Microphone Lifting All-in-one Paperless Conference system -- in addition to the paperless function, it also support the functions of speech and camera tracking. Through modern technical means of communication technology, audio technology, control technology and software technology, it can realize the functions of networking transmission, digital display, intelligent editing, controllable input and output and so on, which makes more convenient and efficient for the conference preparation and arrangement.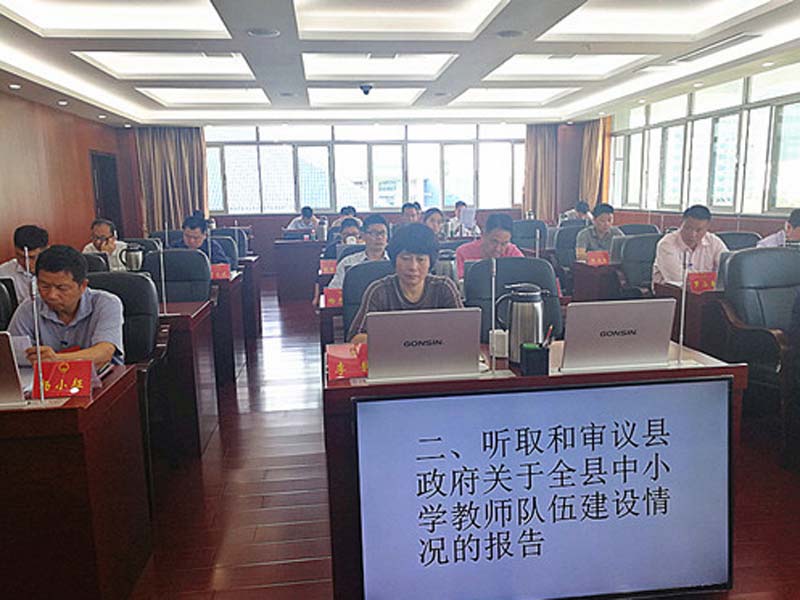 3300 series Desktop Digital Conference Discussion System was also installed in this project for speech seats and "One Government Two Departments" seats to report and discuss, with exquisite design and high-quality characteristics, reflecting the leading level in the industry in terms of parameter indicators, product functions and ease of operation. It has been widely used in many large venues, highly recognized by the market, and definitely, affirmed by Ji Shui NPC Standing Committee.