Shenzhen Stock Exchange (SZSE), established on 1st December, 1990, is a self-regulated legal entity under the supervision of China Securities Regulatory Commission (CSRC). Its main functions include providing the venue and facilities for securities trading, formulating operational rules, receiving listing applications and arranging securities listing, organizing and supervising securities trading, supervising members; regulating listed companies, managing and disseminating market information and other functions as approved by the CSRC.

According to the requirement of multiple conference rooms of, GONSIN has customized a Wired/Wireless conference solution for it with DCS-2043 Dual Chain Backups Conference System, DCS-1022 Triple-band Wireless Congress System and IR Simultaneous Interpretation System.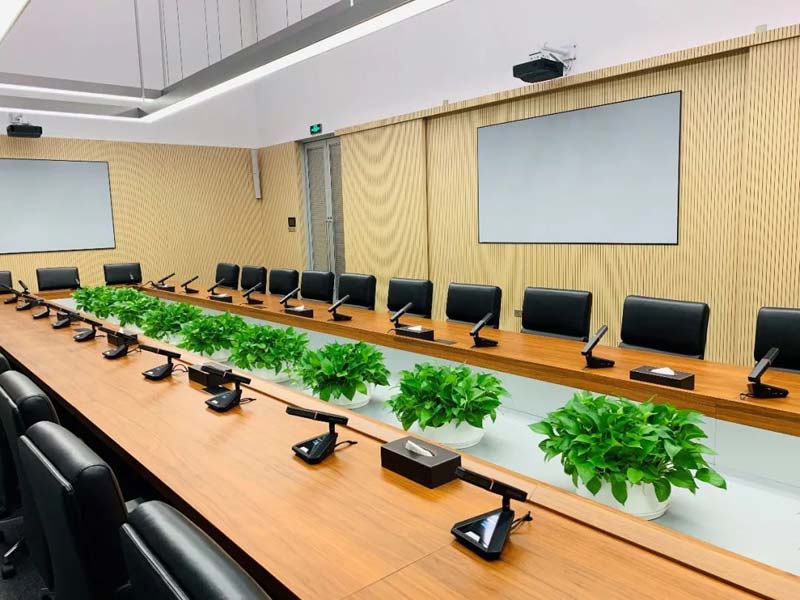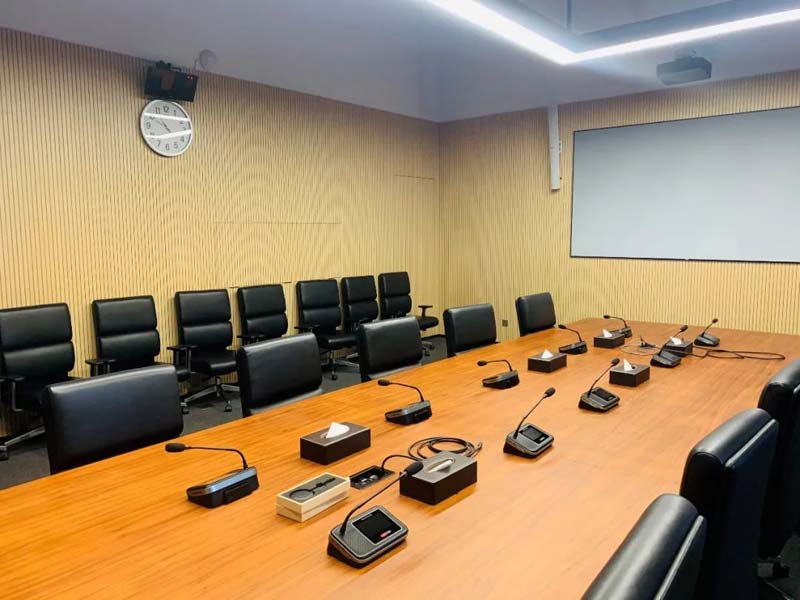 In addition to realize the discussion function, IR Simultaneous Interpretation System was installed to ensure the smooth progress of international financial cooperation and exchanges, which has solved the demand for multilingual international conferences.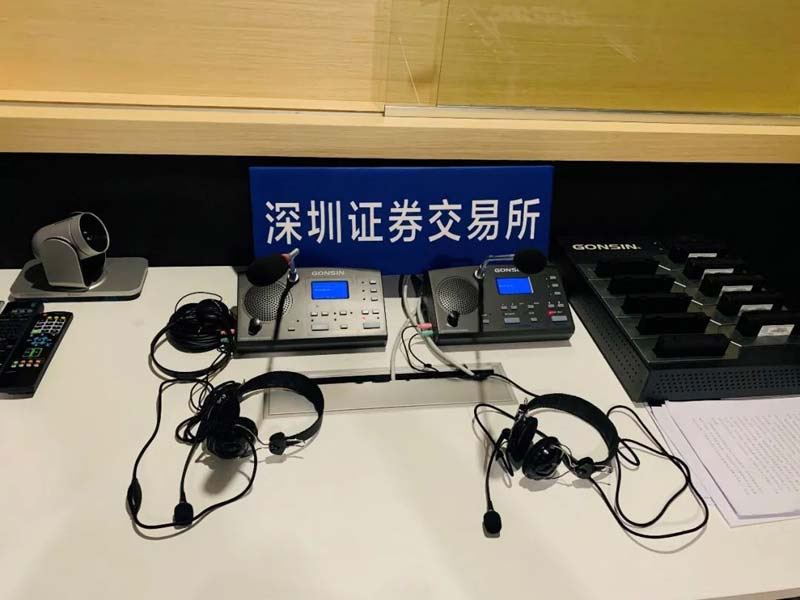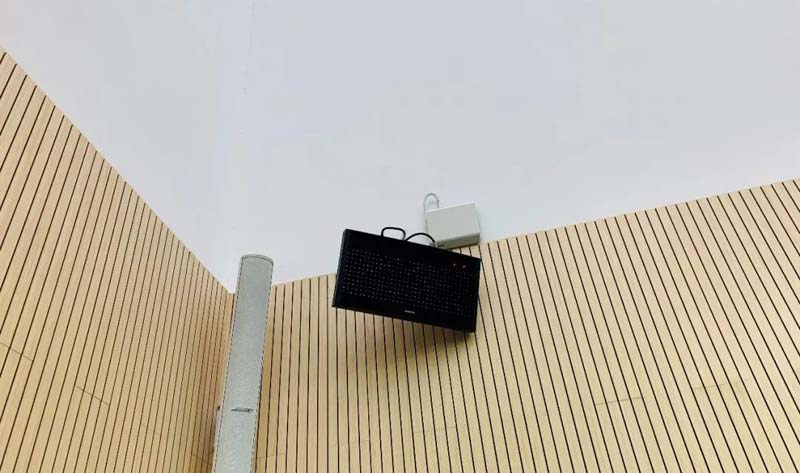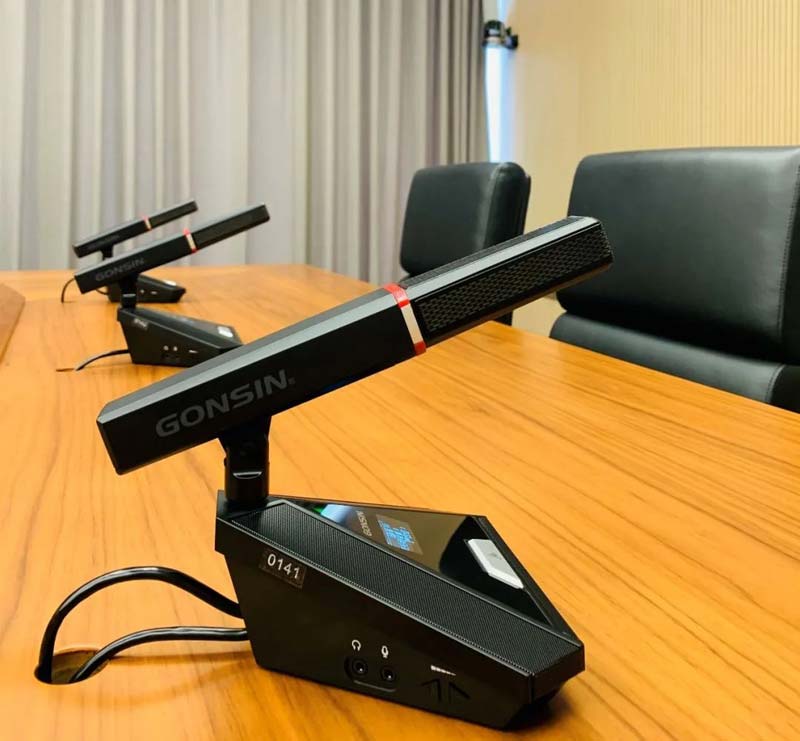 DCS-2043 Dual Chain Backups Conference System

Two original invention patented technologies are adopted: LPMA-E Low Power Consumption Multichannel Audio Network Bus Technology and AF-AM Attenuation Factor Audio Mixing Technology.
Three mechanisms for backups to ensure the safe, stable and reliable operation of the system

Hot stand-by function for the server, when the main server doesn't work, it will automatically switch to the stand-by server.

Hot stand-by function for the management software, when the control computer doesn't work, it will automatically switch to the stand-by computer.

Conference terminal obtains dual chain backups, when the main chain fails, the standby chain is available.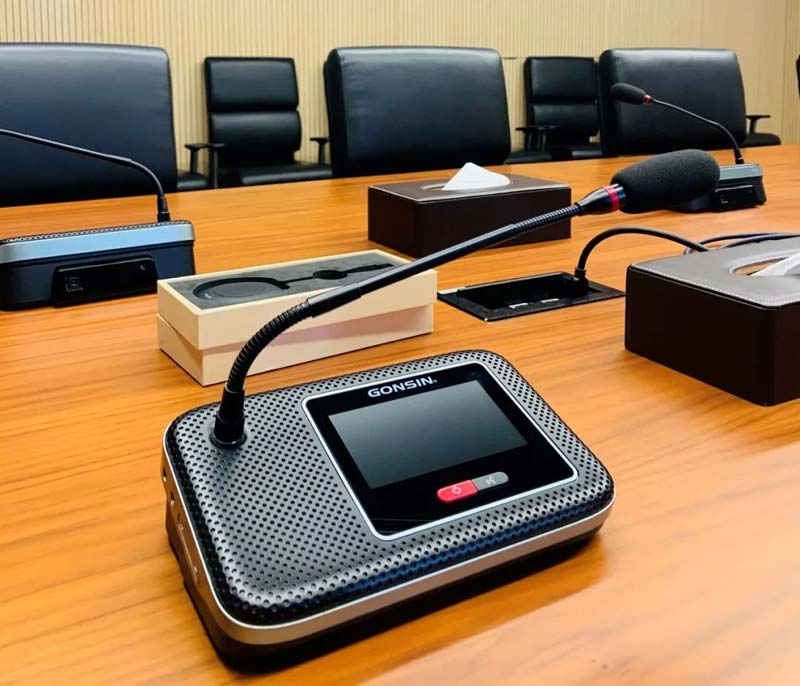 DCS-1022 Triple-band Wireless Congress System is a wireless conference product that supports 2.4G/5.2G/5.8G communication in three frequency bands. It is a conference discussion system that can be switched in three frequency bands created by GONSIN, and can be switched freely between multiple frequency bands. This ensures that the system can be applied stably in a complex wireless environment. The system is highly recognized by customers for its mature and stable technology platform, rich and practical product functions, and highly recognizable appearance design.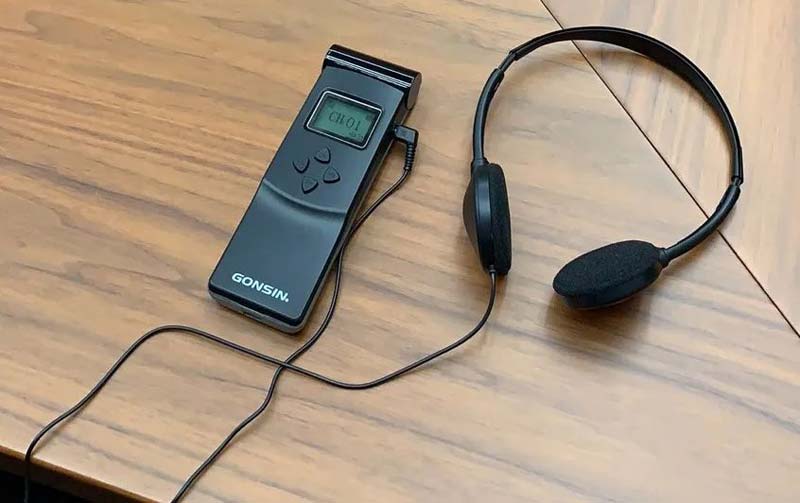 GONSIN IR simultaneous interpretation system with 12-channel is an audio conference system that provides language distribution for multilingual conferences. It is the most commonly used transmission mode in wireless language distribution systems in the market. It has strong confidentiality, eliminates external malicious interference and eavesdropping, and ensures that participants can hear the speech clearly and smoothly. The system can modulate and transmit up to 12 languages at the same time. Participants only need to be equipped with a lightweight receiver to listen to the required language by selecting the channel.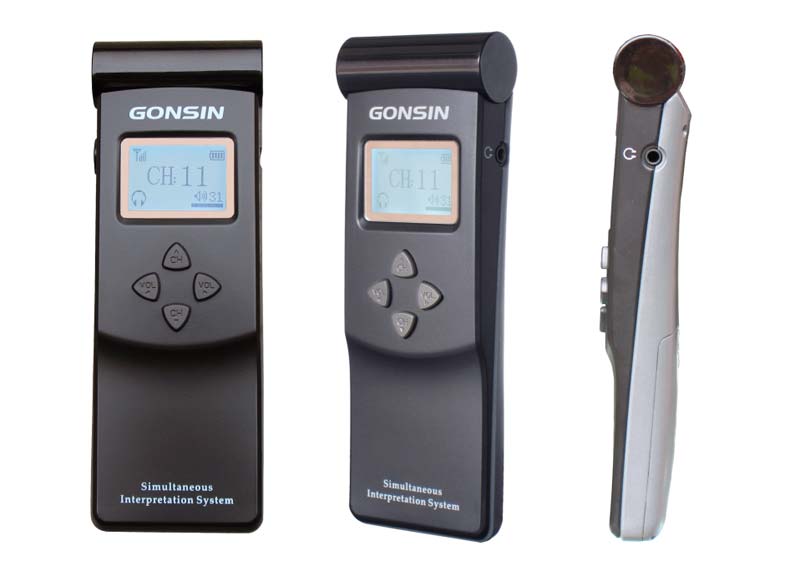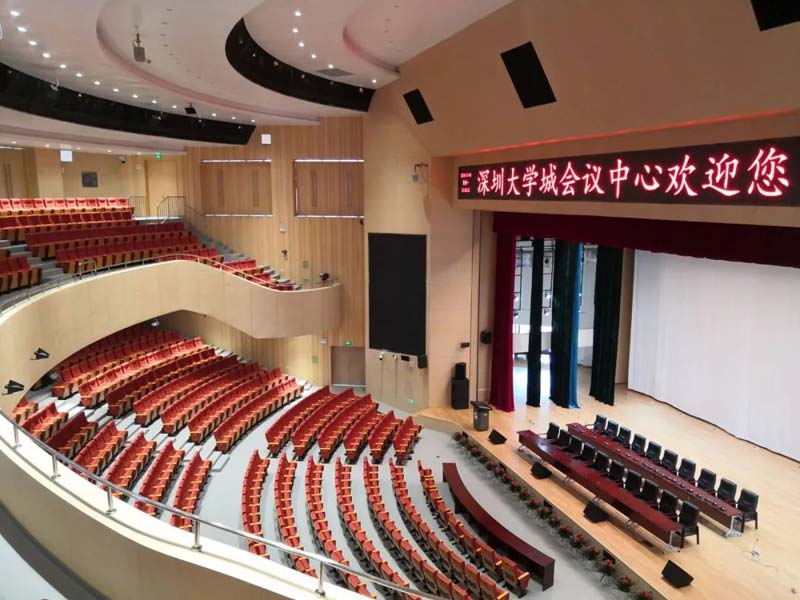 Conference Center of Shenzhen University Town
1000 seats of IR simultaneous interpretation system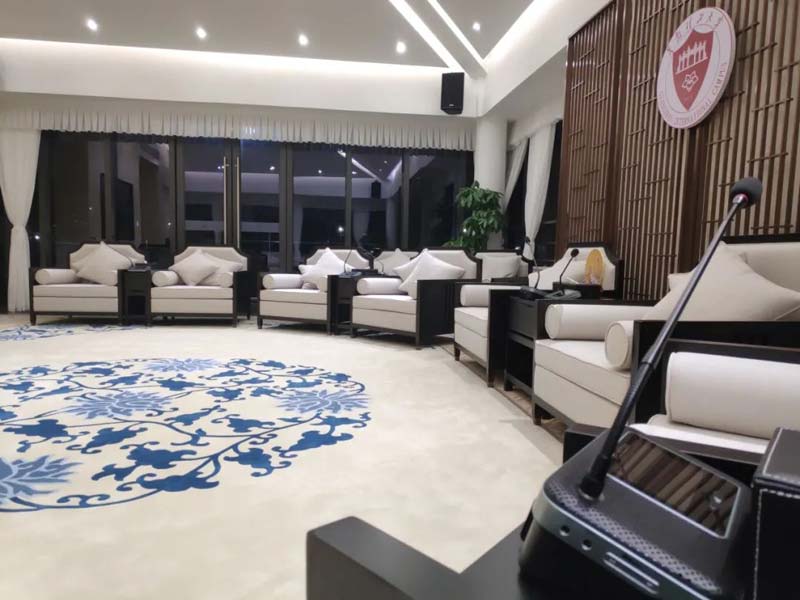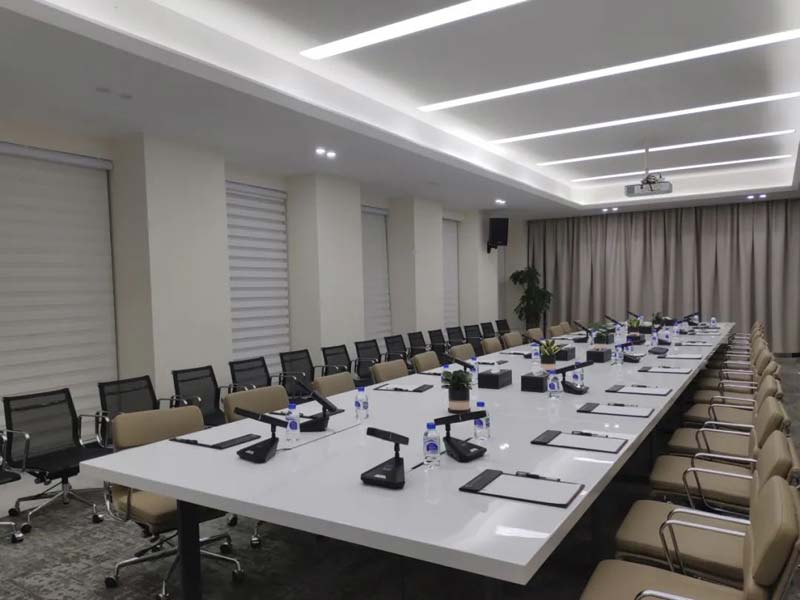 South China University of Technology
DCS-2043 Dual Chain Backups Conference System, DCS-1022 Triple-band Wireless Congress System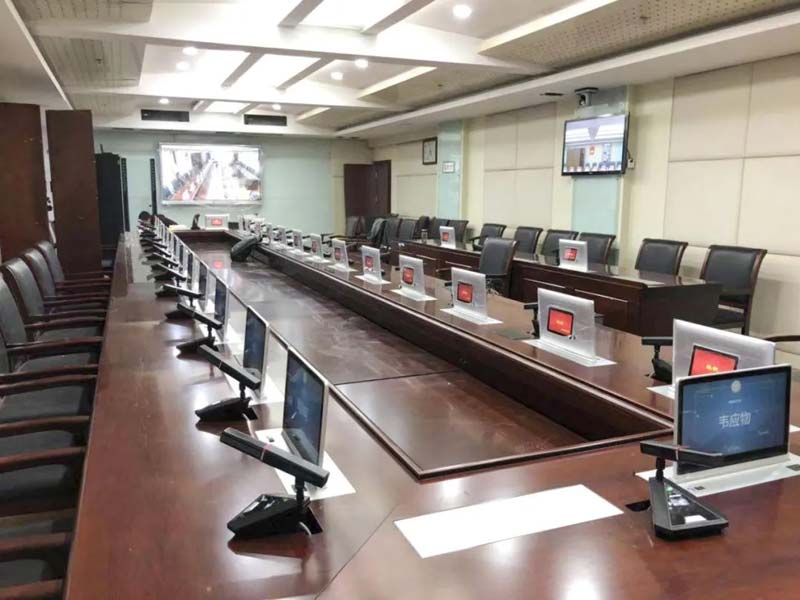 Anhui Higher People's court
DCS-2043 Dual Chain Backups Conference System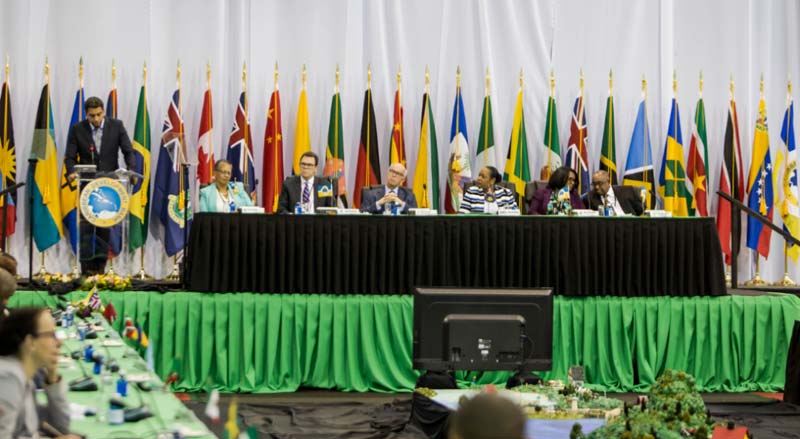 The 47th Annual Council of CDB
DCS-1022 Triple-band Wireless Congress System