Introduction: Linxia is one of the two Hui Autonomous Prefectures in China, there are 2.15 million residents l, among them, 1.14 million are Muslims. With 3,000 mosques in its towns and villages, it receives the reputation of Eastern Mecca.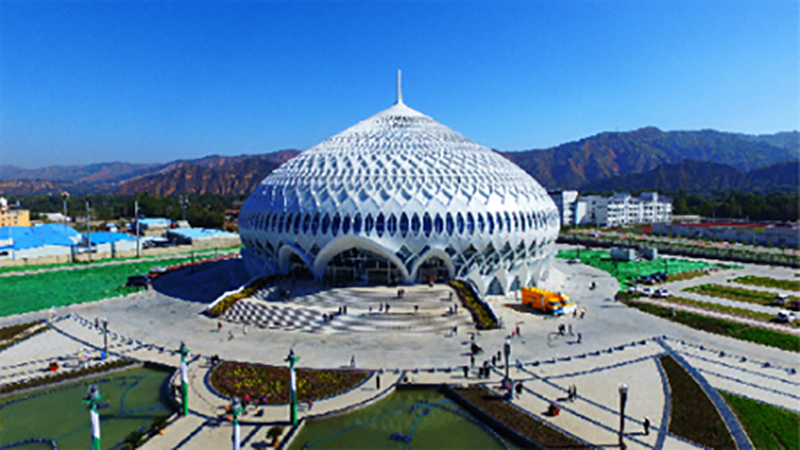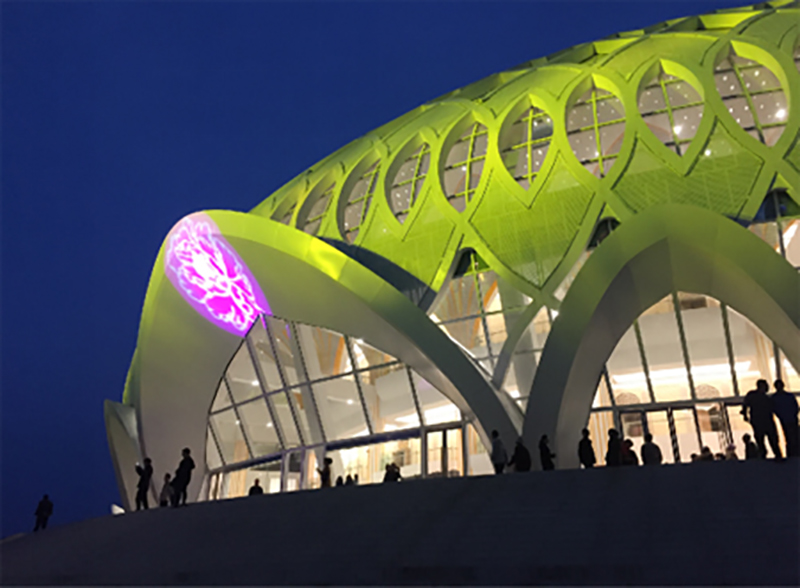 Buildings and dazzling structures have been unfolded along the Daxia riverside, just as a magnificent scroll painting. These are the architectural complex that have been built in the past two years. Among them, the blossom-shaped building is Lingxia Grand Theater.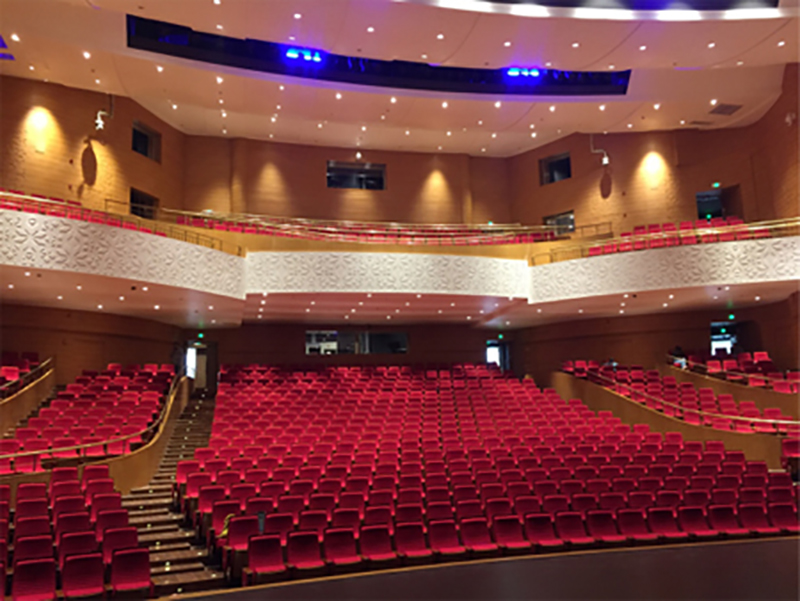 With a large amount of local cultural factors absorbed in its unique building shape, Lingxia Grand Theater will be taken as the main conference venue for the Lingxia 60th anniversary celebration.
In June 2016, the Culture, Radio&TV administration has opened a bid for the digital voting system for the theater. GONSIN has won this bid, due to its excellent brand reputation, high-quality products, and rich conference project experience.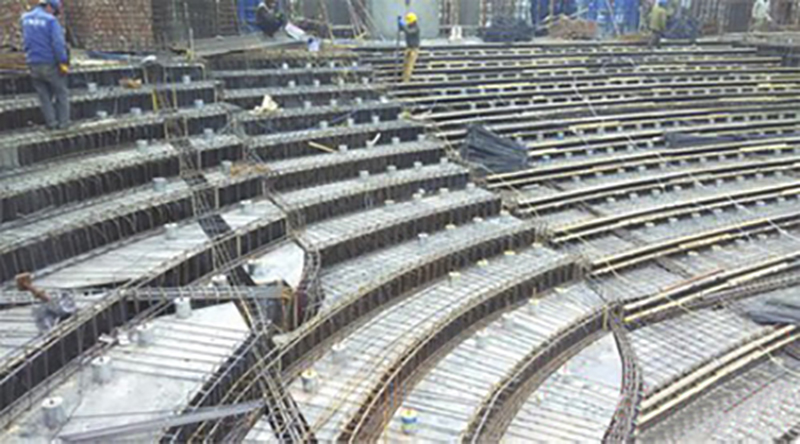 You will be totally amazed by the grand theater as you walk inside. The theater is a four-story concrete frame steel latticed shell structure with 42 meters high concrete main body and 88 meters max diameter. The second floor is the main floor which contains the auditorium and stage with 31.6-meters in height. The auditorium has 1041 seats, which are comprised of 836-seats installs and 205-seats in balconies.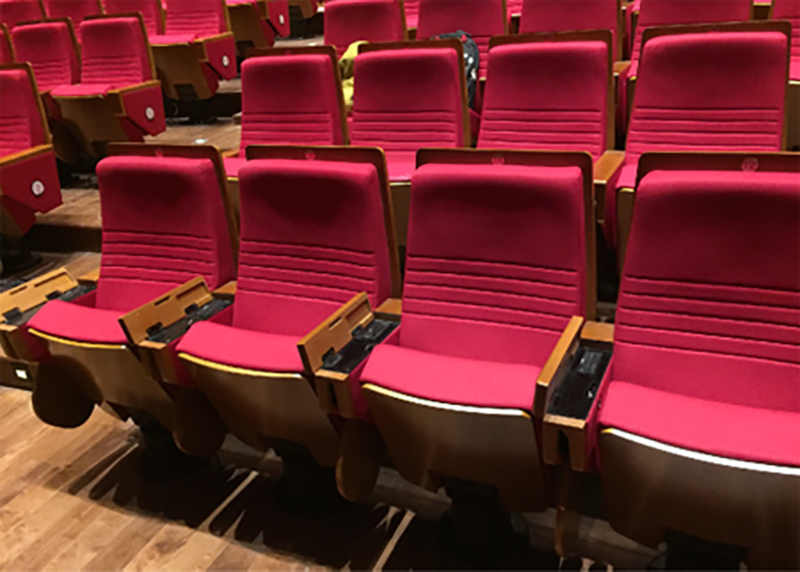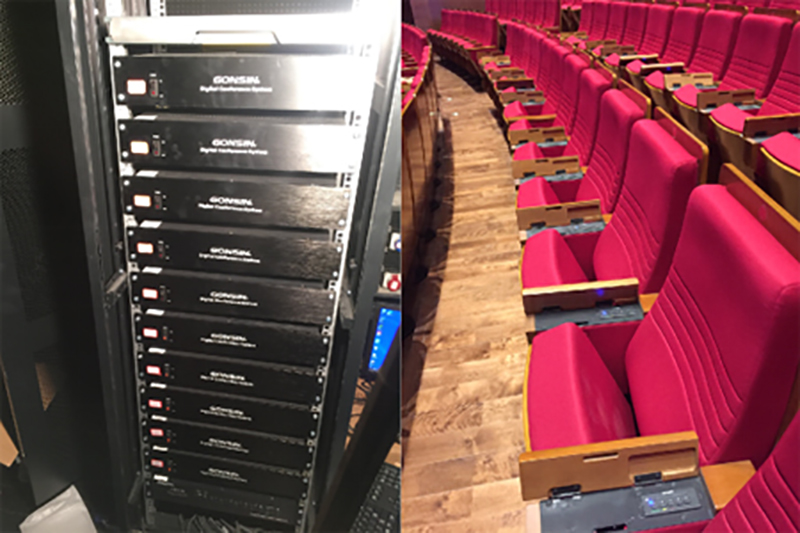 This project need to consider how to combine auditorium chairs and conference system as a whole set. Therefore, GONSIN provides a complete set conference solution with 50 seats GONSIN BJ-04-W desktop wireless voting system and 407 seats BJ-Q5600 flush-mounting voting system. The combination of wired and wireless conference voting systems offers an efficient, convenient, stable conference environment for users.
BJ-04-W Desktop Wireless Voting System
BJ-04-W utilizes wireless digital communication mode; The unique technology, which is wireless on-site environment online detection and frequency selection, ensures the system away from interference; Low power consumption and low emission power comply with the global electrical design and communication design standard; Besides, it has other good features: an LCD display screen, human-friendly interaction; Lithium battery or AAA battery, real-time detection of battery level, dynamic display, low battery alarm; Automatic memory of voting result when power cut off; two registration ways, key pressing or inserting card; software can turn off all voting units together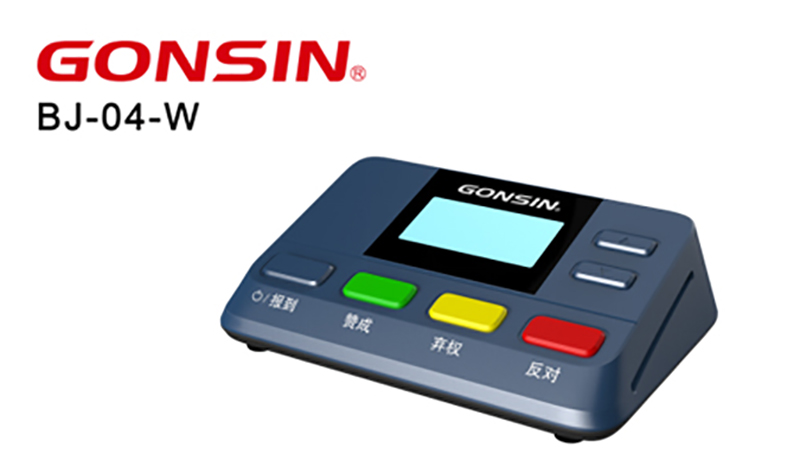 5600 series flush-mounting combined digital conference system
GONSIN TL-5600 series is a flush-mounted digital conference system with combined functions, including five function modules: namely basic discussion module, simultaneous interpretation modules, voting module, extended handheld voting module, and loudspeaker. All these modules can be separated or flexibly combined to use, easy setup according to conference requirements.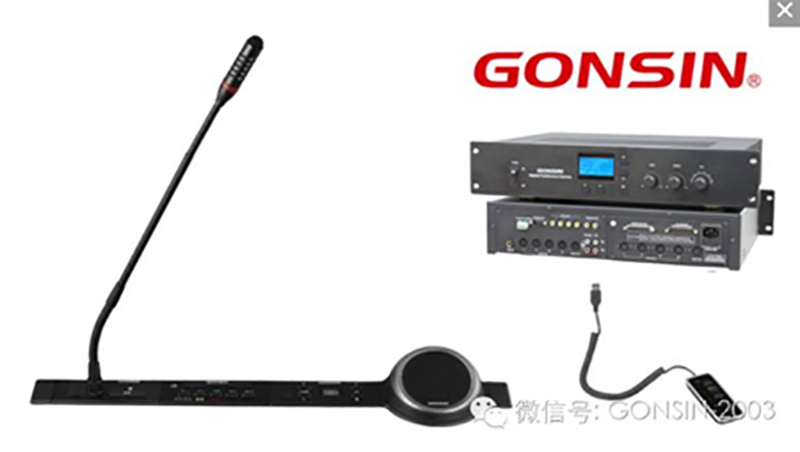 Inquiry: https://www.gonsin.com
Or scan WeChat QR code: