GONSIN debut at Prolight+sound Guangzhou Exhibition 2023 (PLSG).It was held on 22-25 May in China Import and Export Fair Complex.



GONSIN showcased a variety of new products of 20th-anniversary at this grand and influential show in the AV industry. We warmly invite you to join us and experience our brand-new intelligent conference solutions.

We provided a remote VR display for customers who could not visit the exhibition in person. By scanning the QR code, you can visit our booth online.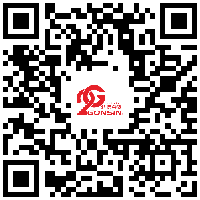 20th Anniversary Featured New Products

Model O Intelligent Noise-cancelling Array Microphone



This microphone provides professional-grade AI product solutions for the common sound pickup problems in conference rooms. It is equipped with Tencent Ethereal Audio , intelligently recognizes more than 300 common noises, and solves stubborn sound mixing in the environment. It features a 360-degree, 10-meter diameter pickup range, ensuring uniform audio capture even over long distances.

New Desktop Paperless Conference System


The new desktop paperless conference system realizes functions such as simplifying a large number of paper documents, sharing documents on the same screen, fast voting, leaving traces of meeting results, remote conferences, etc., and supports optional NFC Module, high-definition camera, fingerprint module, wireless electronic ink back screen, expandable intelligent speech recognition system, real-time display of speech subtitles.

This exhibition displayed the overall solutions of conference system, including Paperless Conference System, 10000N Series Seamless Compatible Wired and Wireless Conference System, Conference Management System and others.




现场直击