Blast of trade war between China and America has caused new changes in global economic situation. Under such circumstance, on 4th July, Midterm Vietnam Business Forum 2018(VBF) was held in Hanoi, Vietnam, with the theme---linkages between domestics and FDI businesses toward common goals.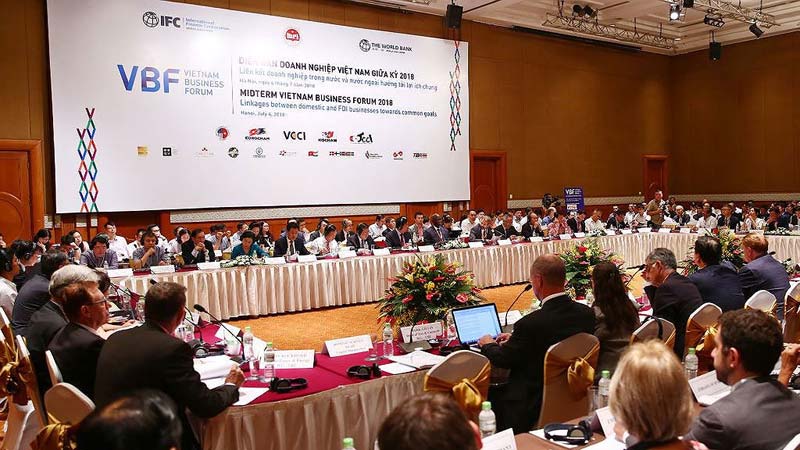 This forum was held by Vietnam's Ministry of Planning and Investment, the World Bank, international financial organizations and VBF Alliance Council. A number of symposiums have been held during this forum, including Marching Up the Value Chain, Solving Technical Challenges and Achieving A Sustainable Growth in Human Resource Service in Finance Sector. GONSIN was in charge of the conference system project of this forum. To ensure a successful conference, GONSIN team has made relative security schemes, and assisted the client from the beginning to the end.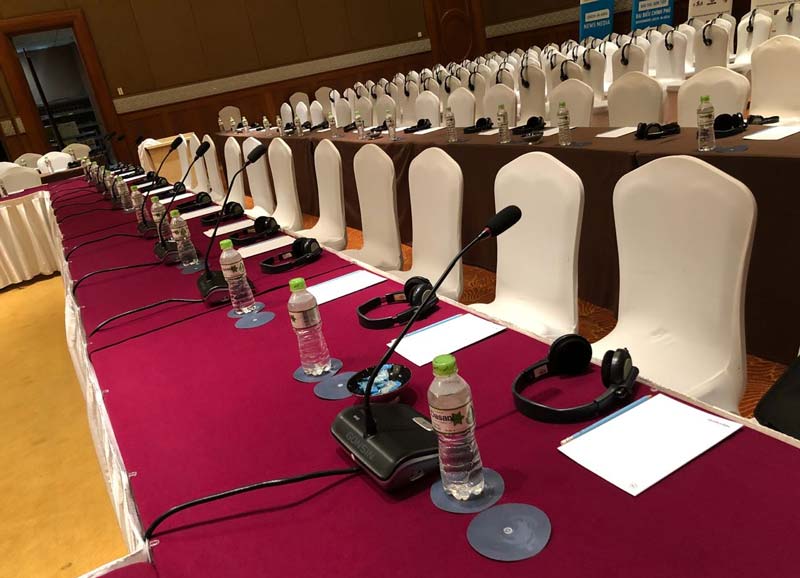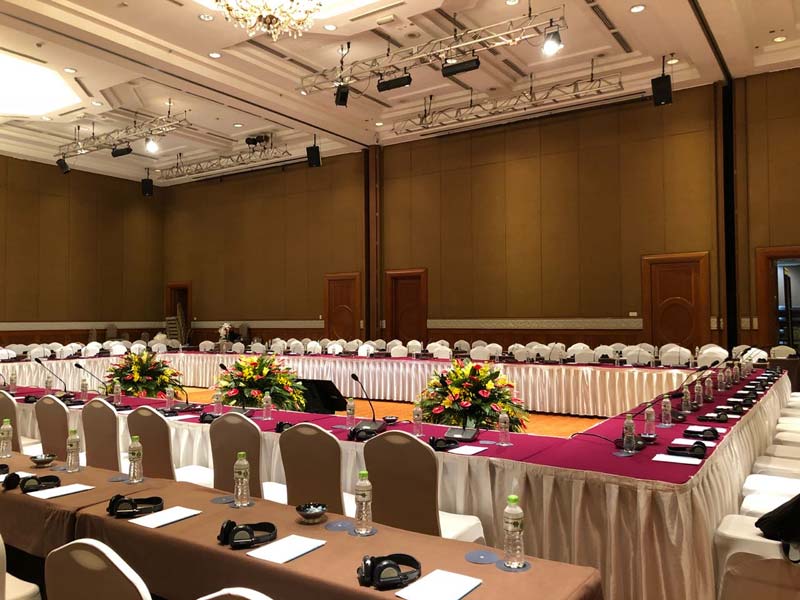 The agenda of the conference was extremely tight, and various parties delivered proposals and reports. The forum was well organized., and every detail reflected the intention and attention of the organizers to the summit. GONSIN has lived up to expectations. The GONSIN 3300 series desktop digital conference discussion system used in the main venue has a rich timbre and excellent performance. The team has won unanimous praise from Vietnam's leaders for its high sense of responsibility and professional support ability.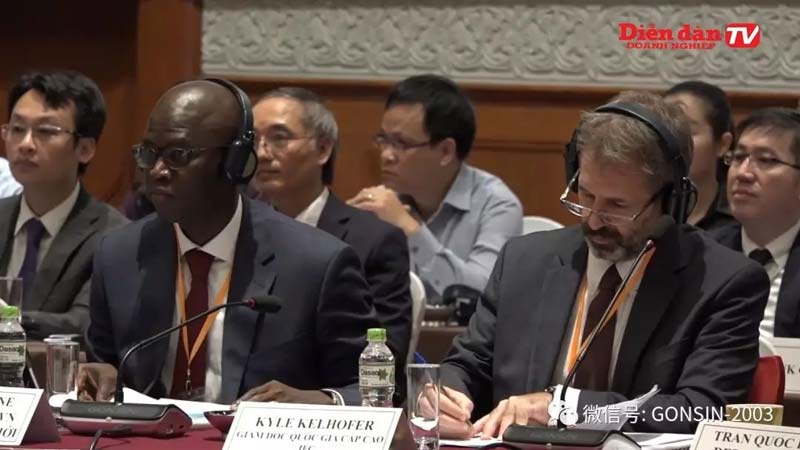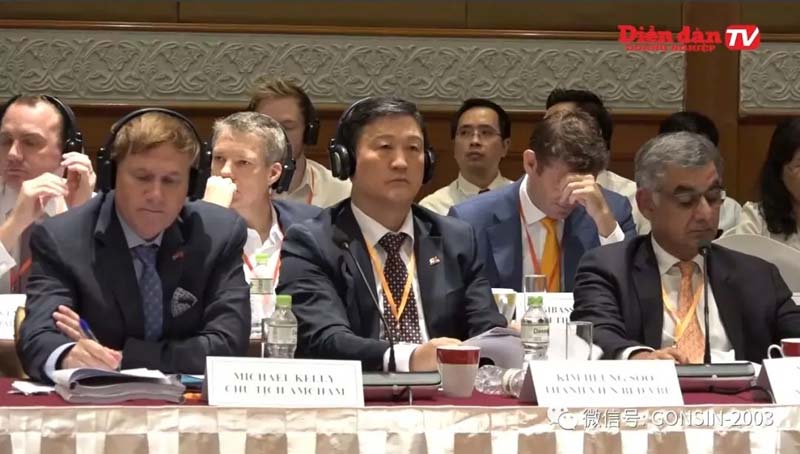 Product Feature:
GONSIN's 3300 series desktop digital conference discussion system has been one of the most popular star products since its launch in 2015. It has been applied to many important projects at home and abroad, including the Community of Latin American and Caribbean States-EU Summit, the Fifth Community of Latin American and Caribbean States (CELAC) Summit, the Chernobyl Nuclear Power Station in Ukraine, the Office of the Colombian Prosecutor, the Ministry of Agriculture and Industry of the Jiangxi Provincial Party Committee, etc.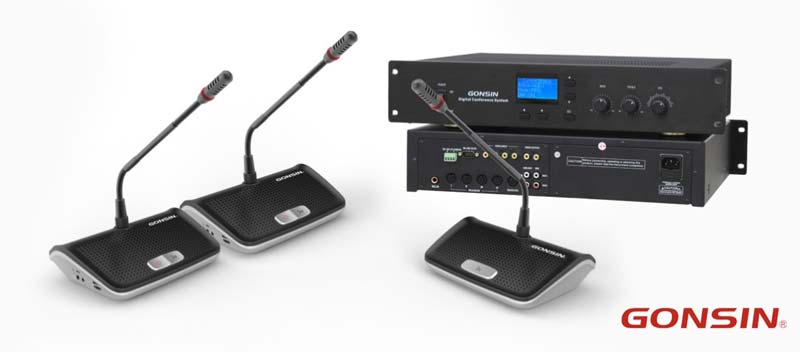 As a leading conference system integrated solution provider, through ten-year rapid development, GONSIN has not only boasted advanced R&D, production and testing technology, and excellent industrial design capability, but also has established a perfect after-sales service guarantee system and registered its trademark in more than 60 countries and regions worldwide. GONSIN's products are exported to more than 140 countries and regions, becoming the globally well-known digital conference equipment integrated solutions provider.