Algeria is a predominantly Muslim country of North Africa, which depends on oil and natural gas export. As the international oil prices continue to fall, its currency has depreciated sharply, exposing the country to severe challenges. In order to stimulate economic growth and improve the investment environment, the government has adopted a series of preferential policies in the fields of trade, investment and engineering, hoping to attract more foreign capital to participate in its economic construction.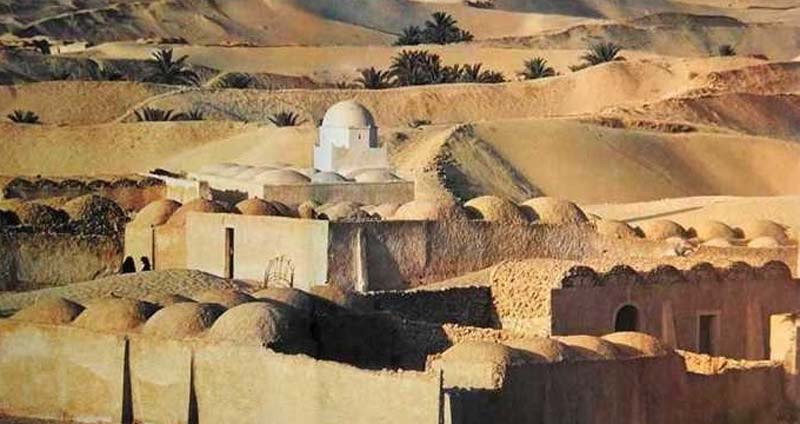 In this project, GONSIN team comes to El-Oued, the largest town of the Souf Oases in northeastern Algeria. This town lies in the northern Sahara, some 50 miles (80 km) west of the border with Tunisia. It sits in the midst of the oasis and has narrow, winding streets, with cube-shaped buildings of clay-stone topped by cupolas. Houses here are clustered, creating the image of a "Town of a Thousand Domes," so-called by the French writer-adventuress Isabella Eberhardt (1877–1904). Such special landscape also make El-Oued a attractive tourism destination.

In order to effectively improve work efficiency and ability of communication and coordination, the government of El-Oued has made great efforts to renovate the conference facilities. At the very beginning of this project, the government has discussed about which conference system solution provider they should choose. In the end, GONSIN Conference has stood out, being selected as its provider.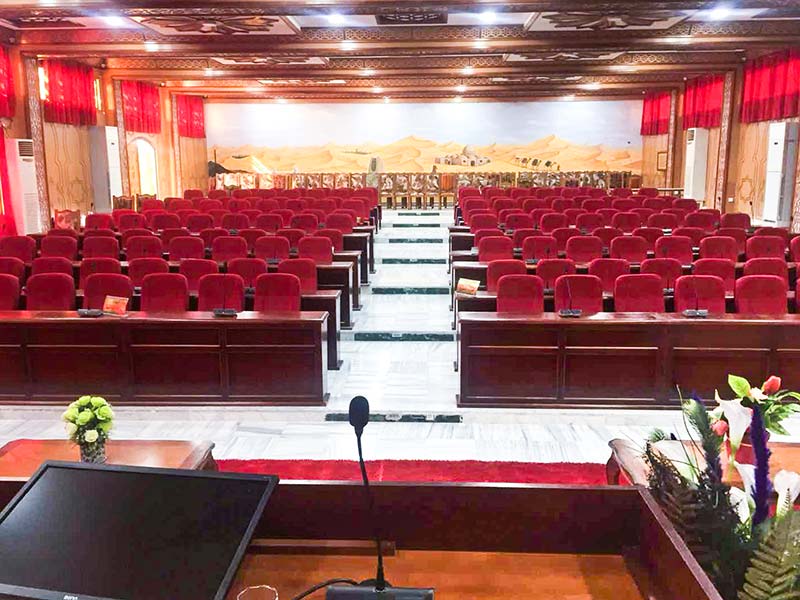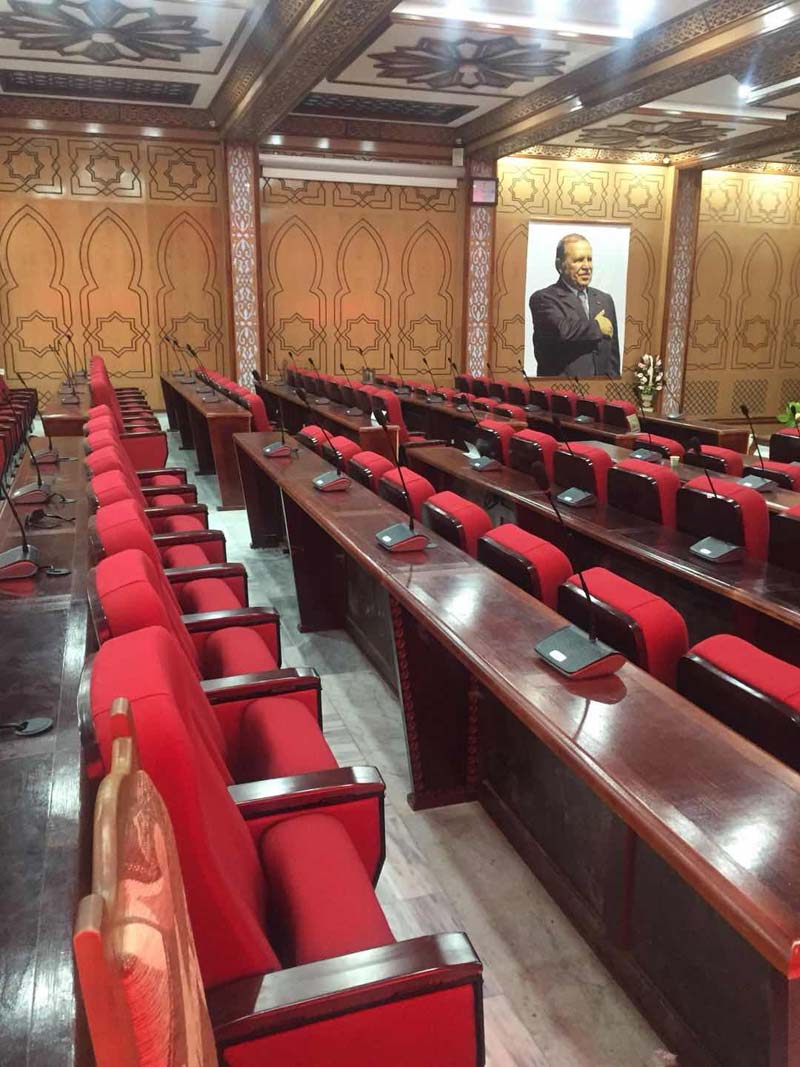 Through detailed communication with the relevant people, the project engineer designed a set of integrated solution plan with GONSIN 3300 series desktop digital conference discussion system as the core, equipped with auto camera tracking system.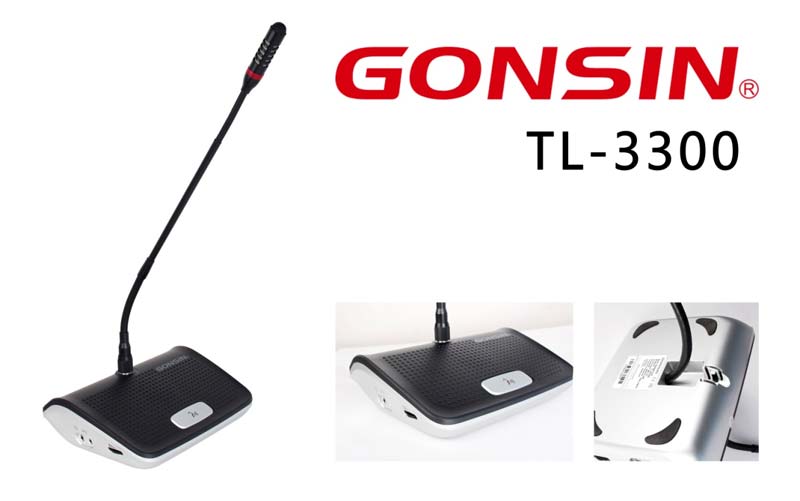 GONSIN 3300 Series desktop digital conference discussion system is economical, practical and cost-effective. On the basis of the mature digital audio processing technology, GONSIN team has improved the sound quality of the microphone. This system is easy to operate, exquisite in design, affordable and cost-effective. Since its launch, this system has been deeply loved by customers.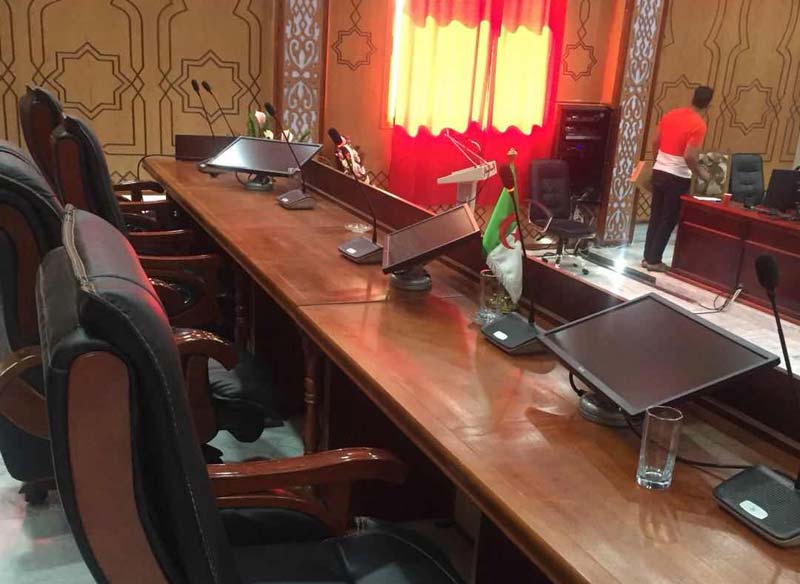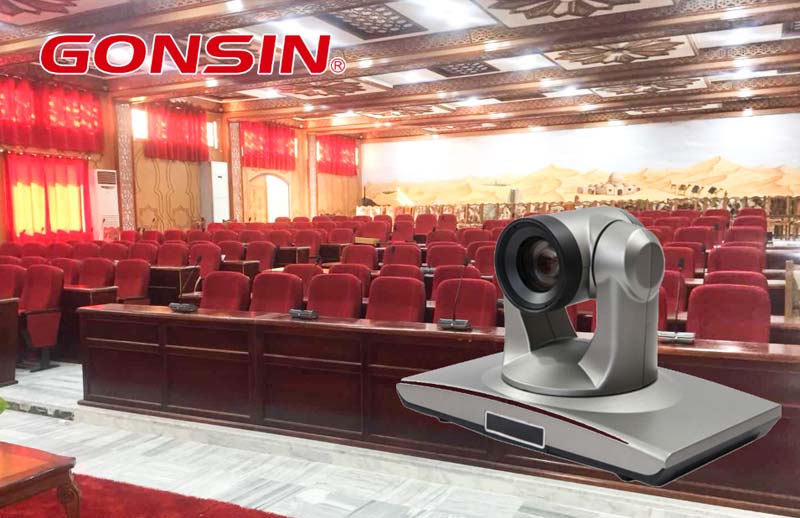 In order to timely deliver and display conference scene images, GONSIN design team has added automatic camera tracking. During the speech process, the speaker can be automatically tracked and photographed, so that the audiences can communicate with the speaker synchronously. GONSIN's control unit supports the expansion of HD video tracking function. With the built-in 4 *1+1 SD video matrix, even when offline, one can start automatic video tracking by adding camera balls; by adding video camera tracking matrix, conference HD video cameras and video signal converter, one can start HD video tracking, delivering high-quality and smooth tracking video image.