Background
In recent years, Guangxi Financial Vocational College has actively developed its foreign exchange work with"One Belt and One Road" initiative, and has cooperated with a number of national universities, such as the United States, Belarus, Poland, Sri Lanka, Thailand and Brunei. Therefore,"One Belt and One Road" Cultural Exchange Center integrated modern construction thinking was set up in the college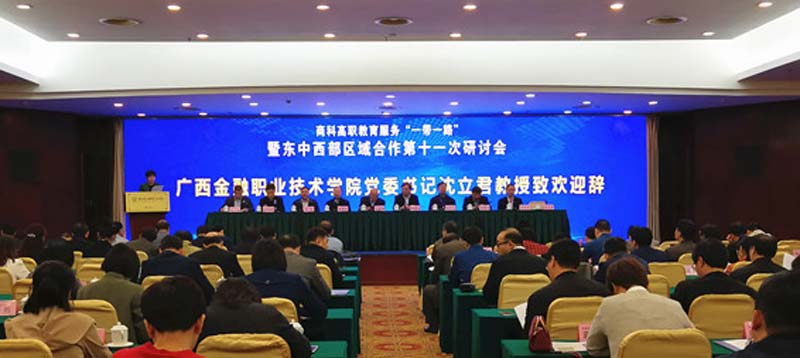 Customer Requirement
According to the design of the conference room, require a scientific, applicable, environmentally friendly and efficient overall conference solution, equip with Conference Discussion System, Paperless Conference System, Video Tracking System, PA System and Integrated Management System.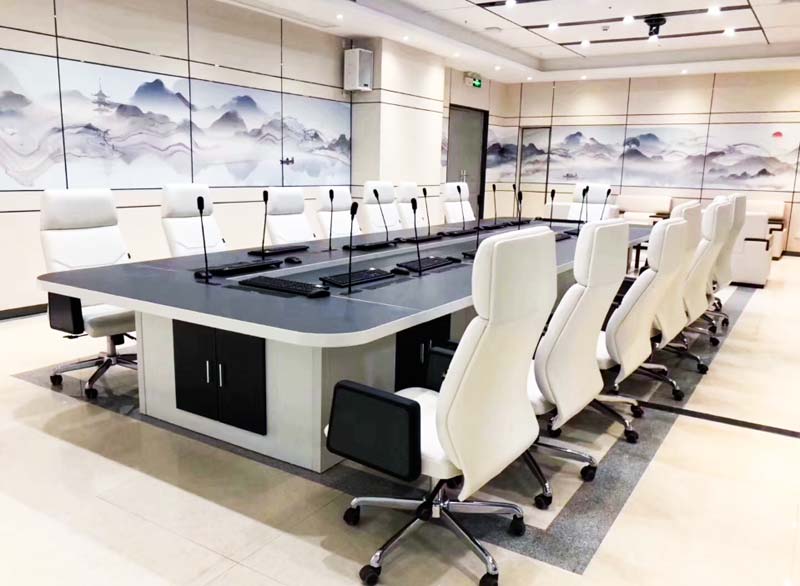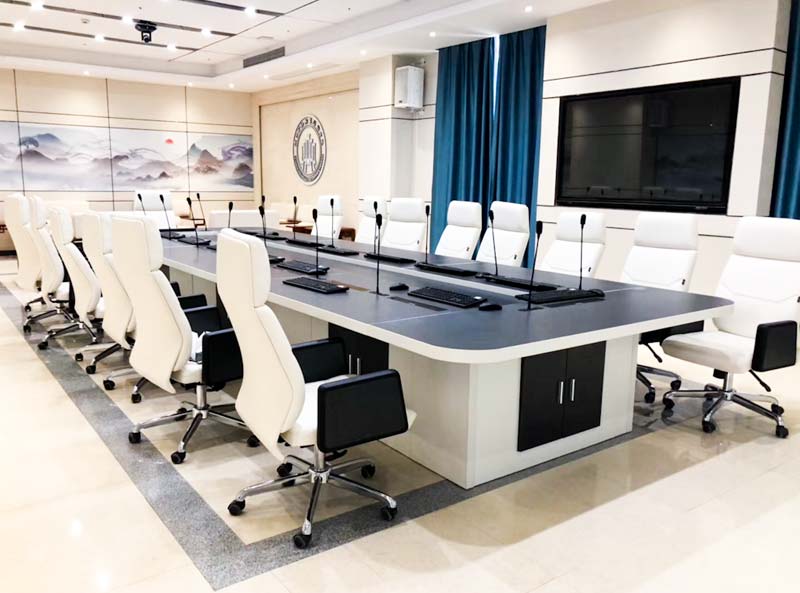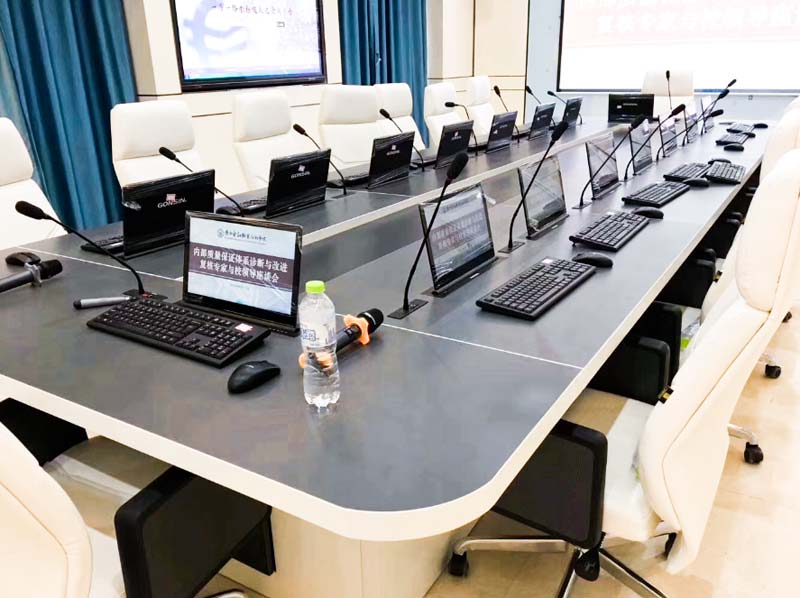 Achievement
The simple electronic data takes the place of paper documents by the whole system, reducing the work of papering paper documents, and enhancing the technicalization of campus management with the application of equipment. The conference microphone and paperless system work together to realize the functions of discussion, automatic video tracking, paperless multimedia, and to create an information exchange platform.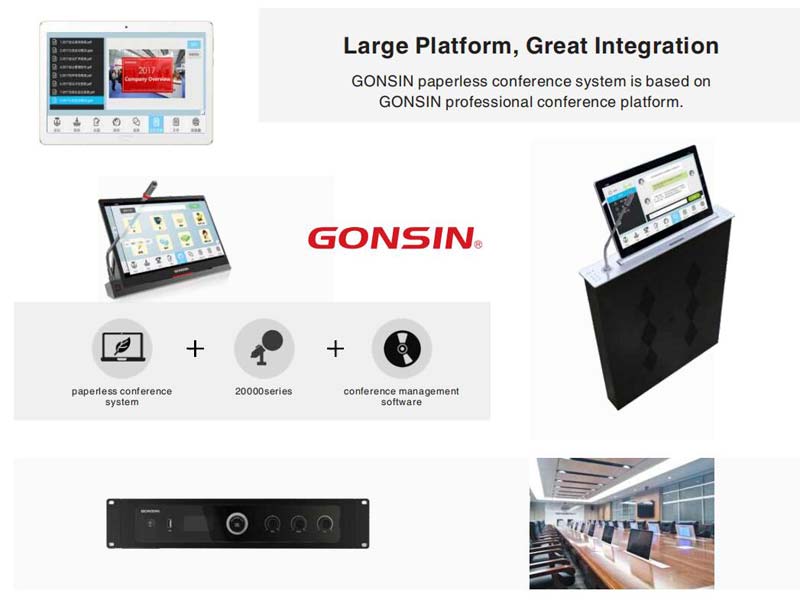 In the field of education, GONSIN is working with many universities or colleges to improve the educational mode and provide strong support for modern education.
Successful project sharing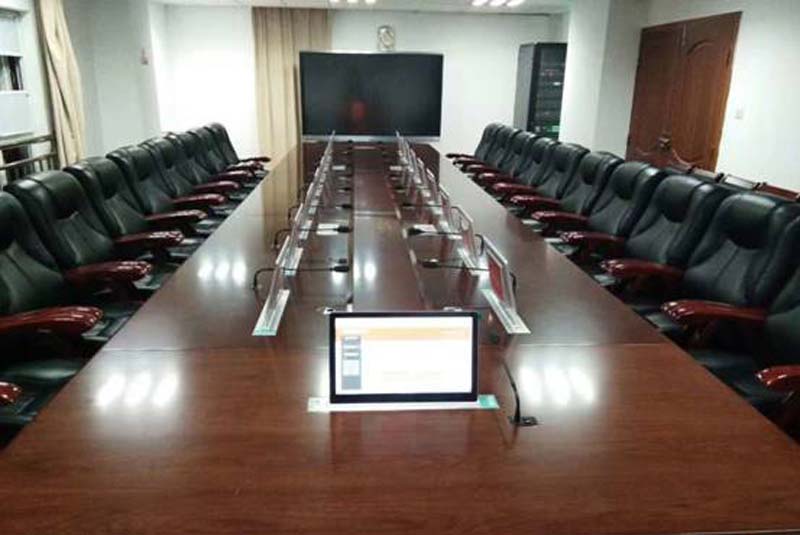 Kunming Medical University, Yunnan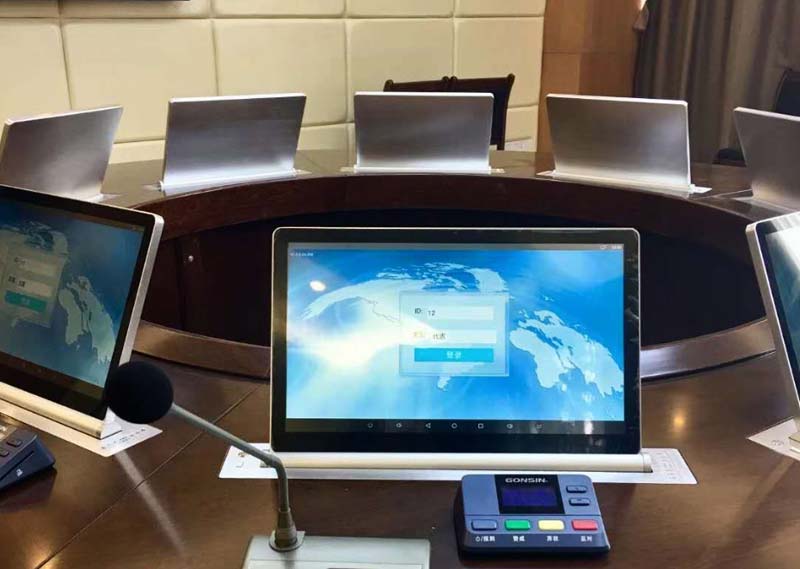 Chengdu Agricultural College