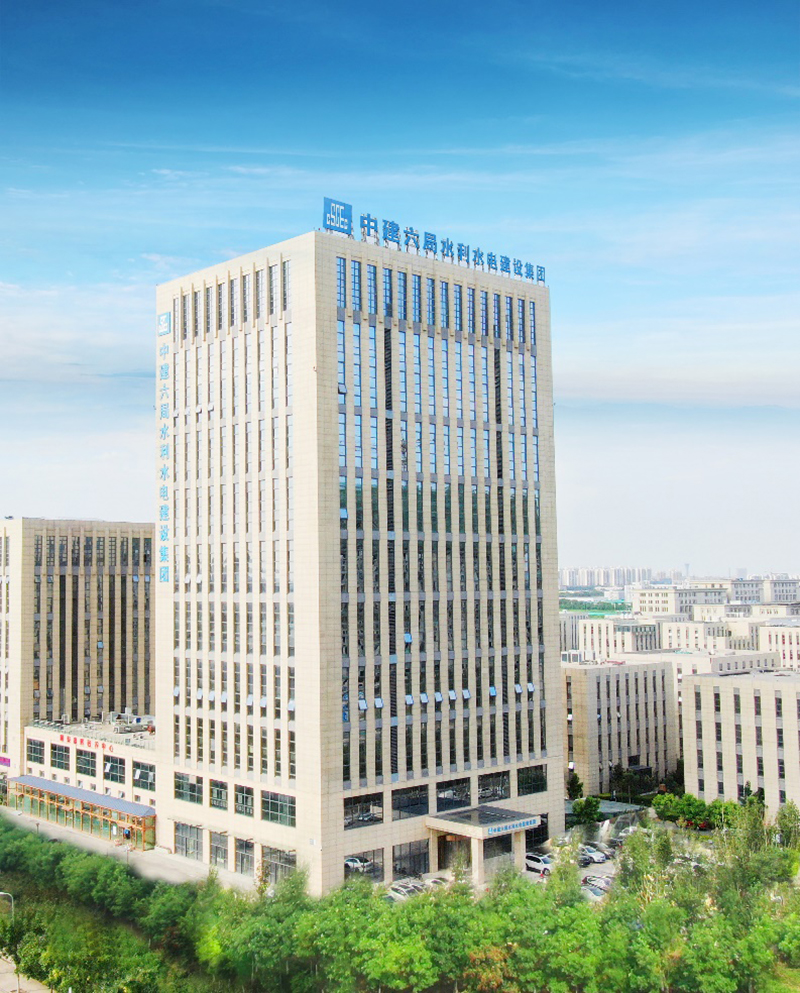 As an outstanding enterprise in the field of infrastructure construction in China, China Construction Sixth Engineering Bureau Hydropower Construction Co., LTD under CSCEC(China State Construction Engineering Corporation)has successively undertaken more than 100 important projects in provinces and cities, such as the middle route of South-to-North Water Transfer, supporting projects in Tianjin and Haihe River embankment reconstruction projects, covering more than 10 provinces, autonomous regions and municipalities directly under the central government.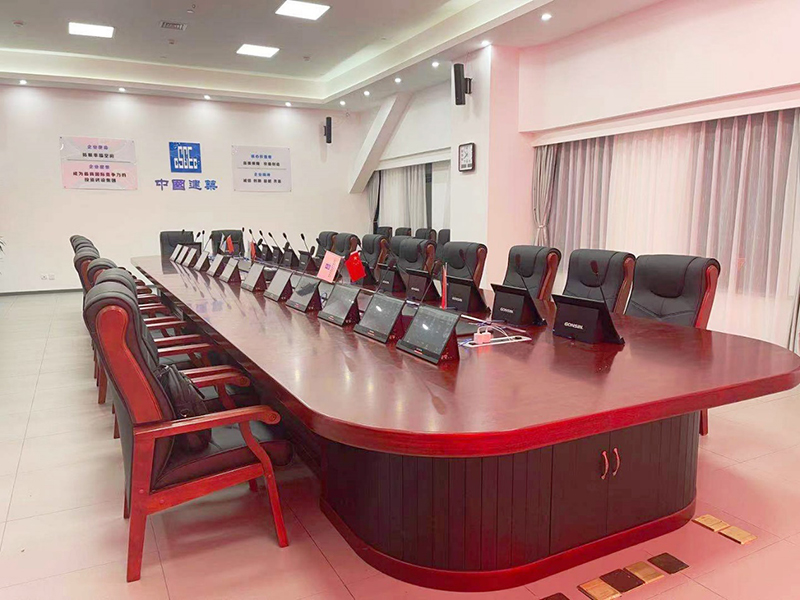 In daily work meetings, a large number of technical drawings, texts, and video materials are needed. In the discussion process, sharing documents is needed in real-time, and making the modifications is needed to be recorded and saved. Therefore, GONSIN Paperless Conference System was applied to realize the above function requirements, which can effectively improve the efficiency of meetings. And at the same time, it is more in line with the requirements of low-carbon, environmentally friendly green development.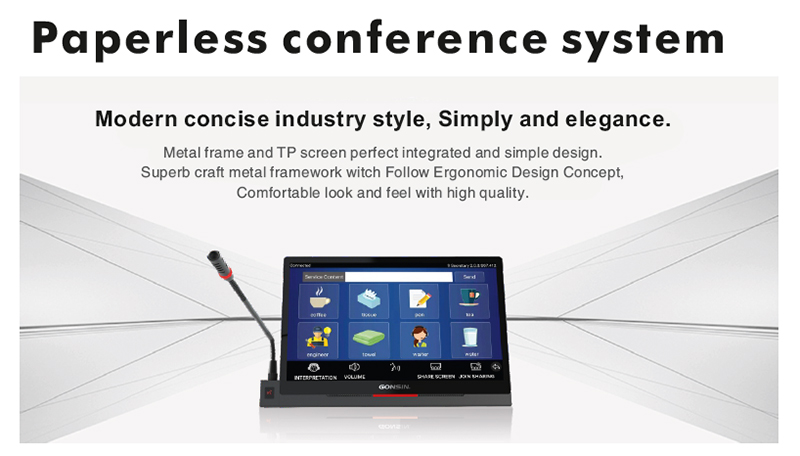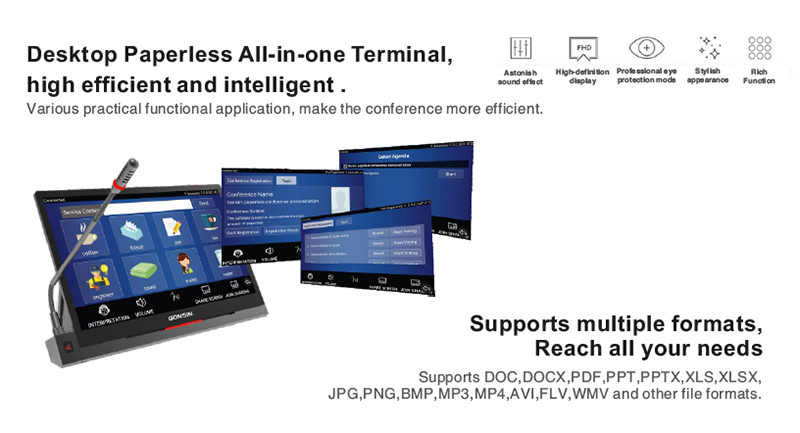 After the system is put into use in China Construction Sixth Engineering Bureau Hydropower Construction Co ., LTD, the user doesn't need to carry paper documents before the meeting, and they can upload and download the documents through the device; during the meeting, it is convenient to annotate documents, read the files, make a vote, initiate discussion, screen sharing and make meeting minutes; after the meeting, the record can be saved. Through the conference authority management function, the download of conference materials is controlled, ensuring the security of information.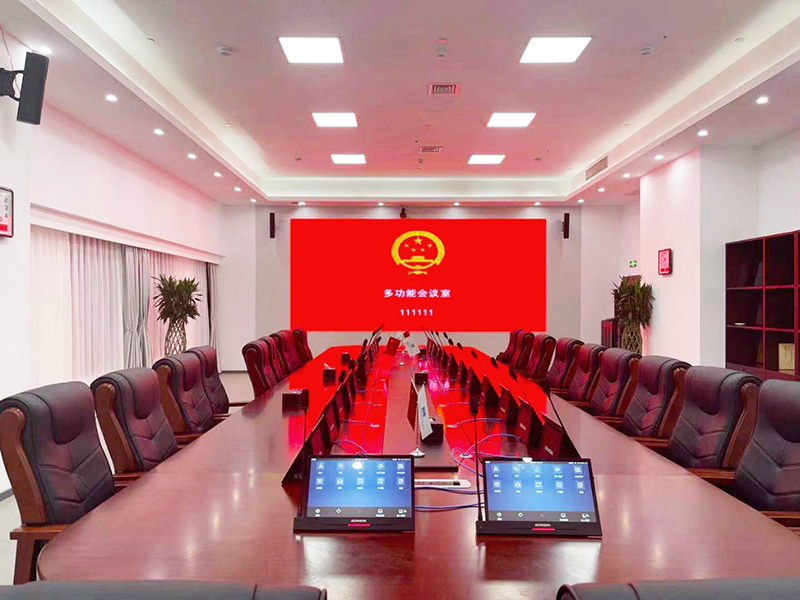 What's more, the upgraded design of the desktop paperless system better enriches the application functions, which makes the customers can freely choose the expanded modules, like face recognition module, fingerprint recognition module or intelligent IC card module.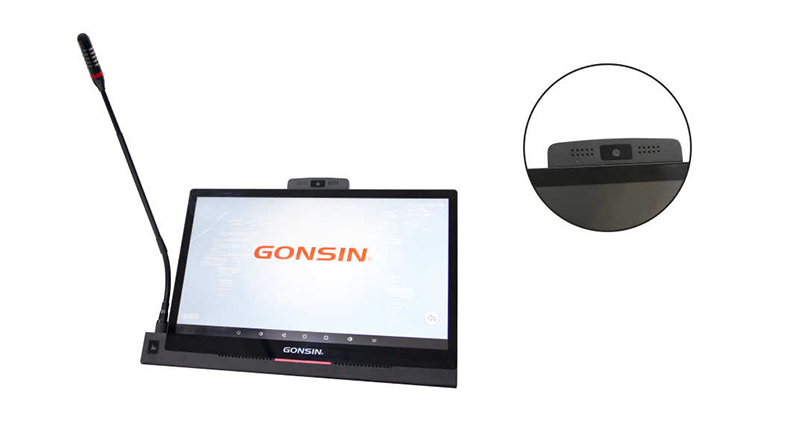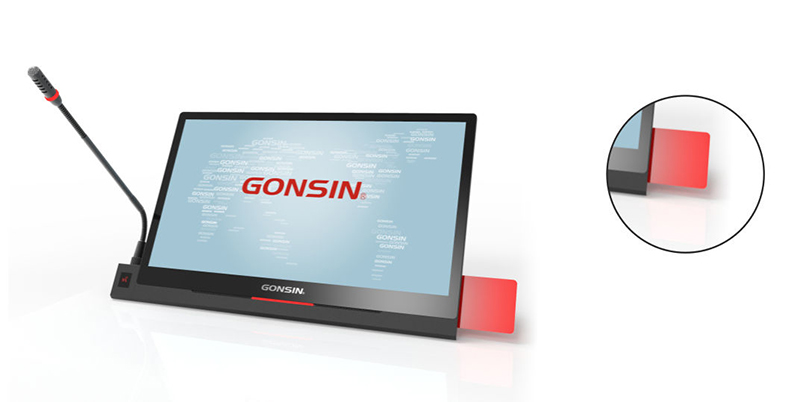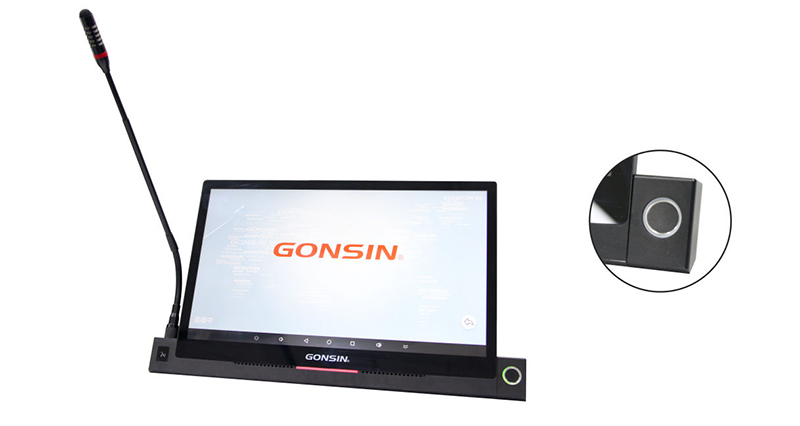 GONSIN Paperless Conference System also can be integrated with Automatic Speech Recognition System(ASR) to realize real-time, complete, and orderly text transcription from sound, and ensure the text corresponds to each delegate's speech. GONSIN ASR System has three deployment modes to choose from, which are suitable for different fields and achieve a better human-computer interaction mode. In application scenarios such as government and business meetings, technical seminars, and lectures, it can effectively enhance the effect of the meeting and enrich the meeting experience of the participants.