From 21st to 24th August, the Prolight+sound Guangzhou 2020 Exhibition (PLSG) was successfully held, and GONSIN as one of the exhibitors, has displayed our latest products and integrated conference solutions. Being a leading corporation among professional conference equipment industry, GONSIN has been working hard on audio and video technology improvement. Thanks for all your attention and participation.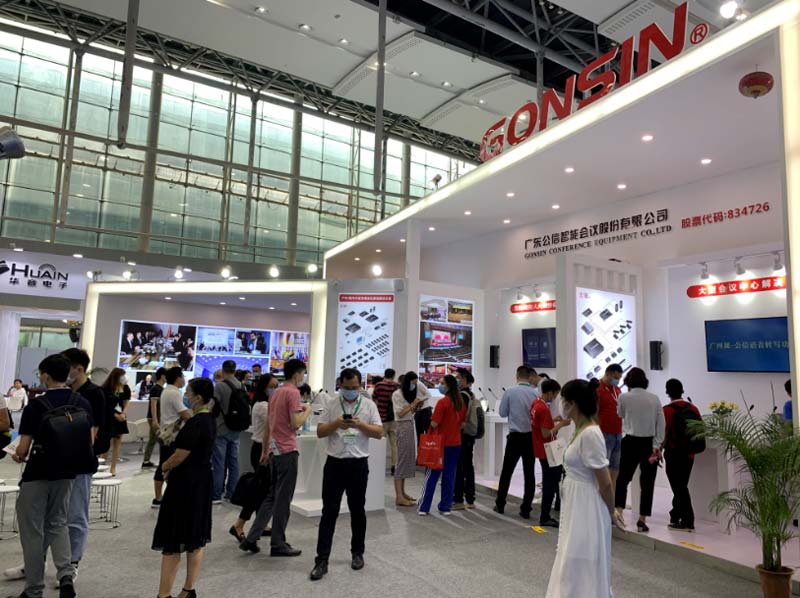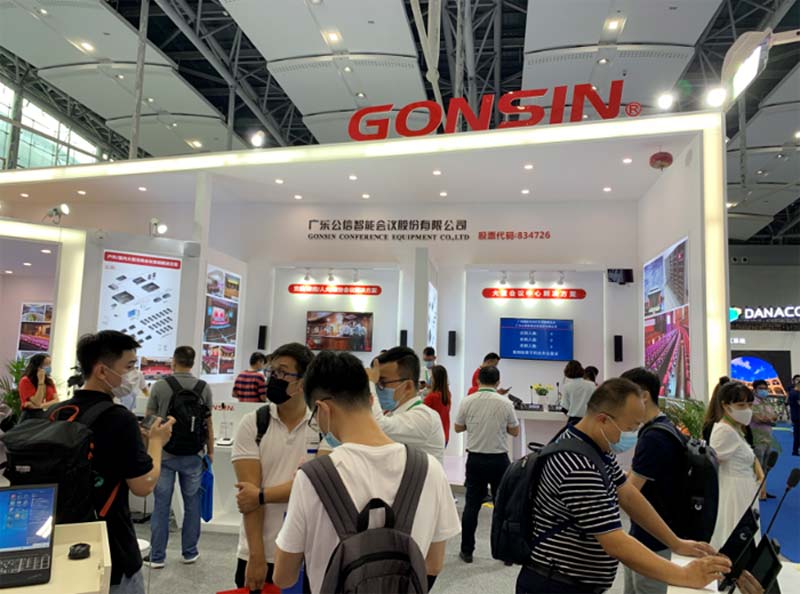 The following pictures will show you the uniqueness and charm of GONSIN at the exhibition.
Numerous exhibitors stopped by and stayed for our latest product— ASR Automatic Speech Recognition System, which can achieve real-time, complete and orderly text transcription from sound, and ensures the text corresponding to each delegate's speech.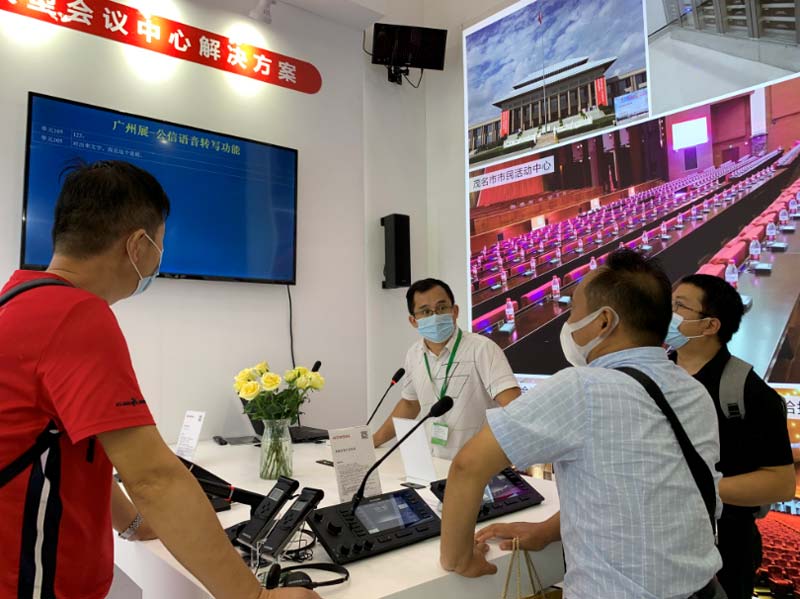 Moreover, customers and partners visiting our stand, all have taken a look at the Paperless conference System, because the new and upgraded functions impressed them a lot. It can be equipped with optional modules: camera module, IC card module and fingerprint identification module, which can realize the functions of face recognition registration, camera and video, speech camera tracking, IC card plug-in registration, fingerprint registration, to meet the needs of different conferences.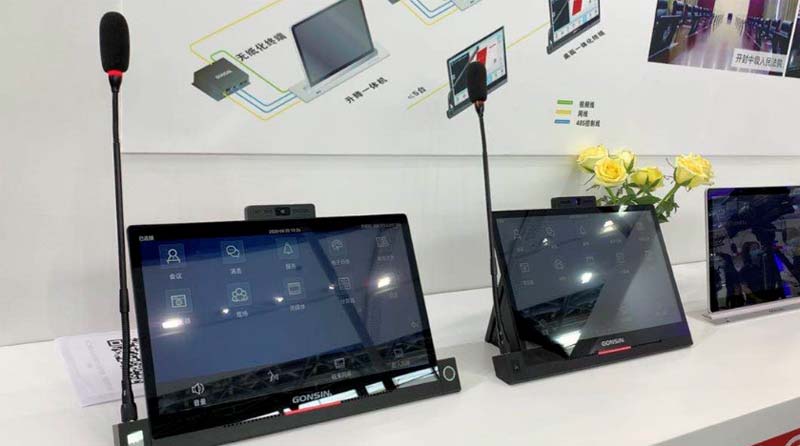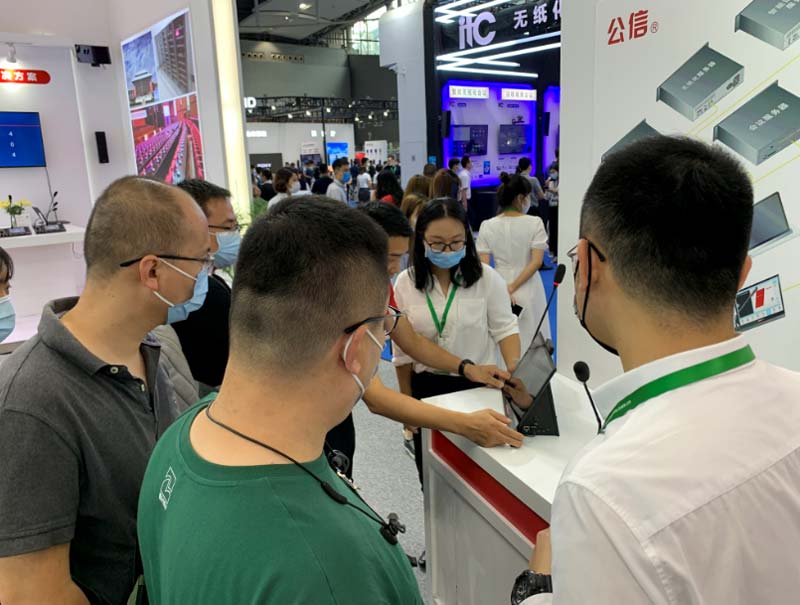 What's more, one of the highlights of the exhibition, was holding the live event of broadcasting the exhibition online, so that the overseas customers can have the virtual tour of visiting the exhibition in their countries.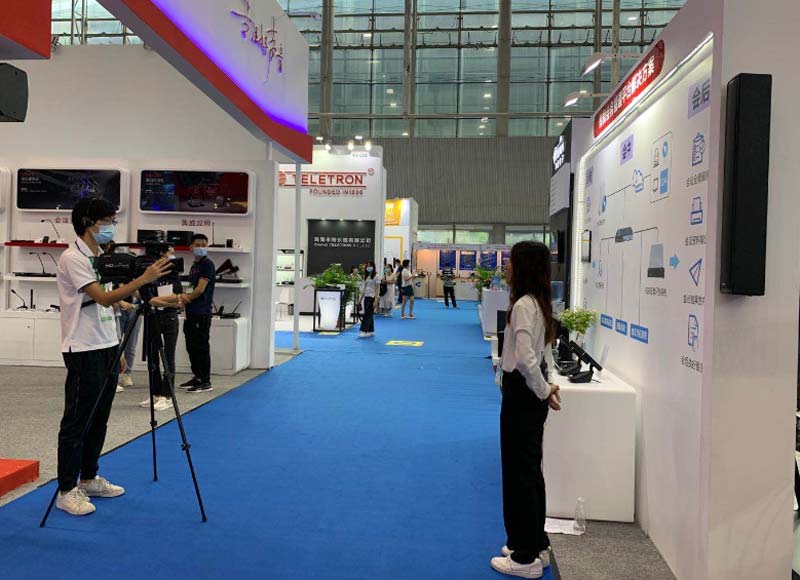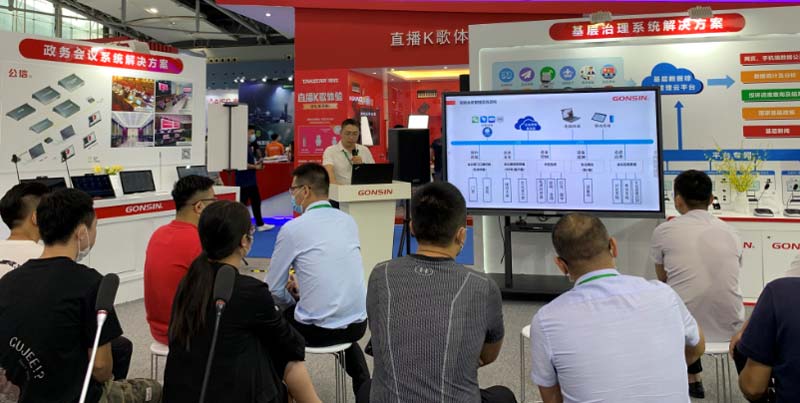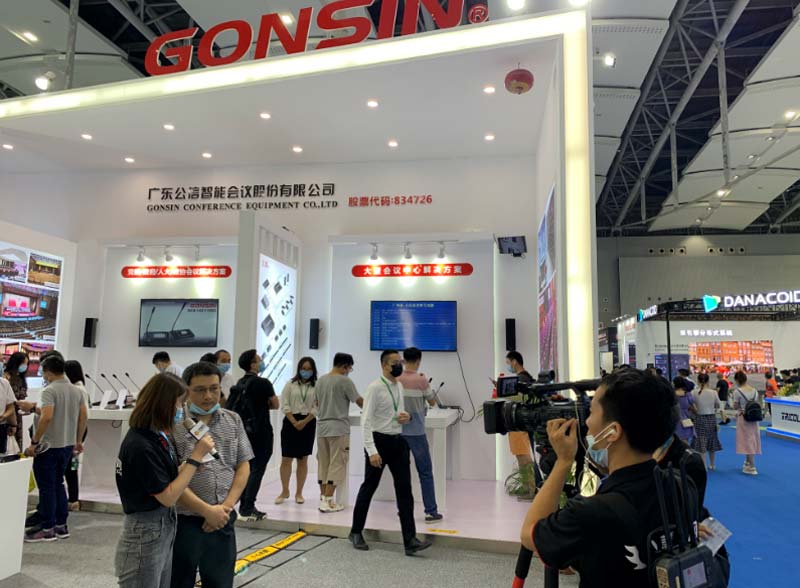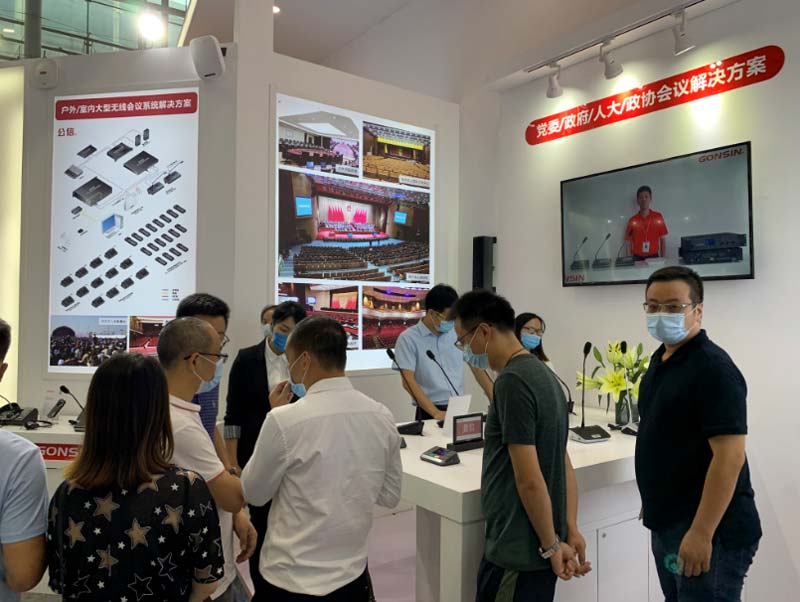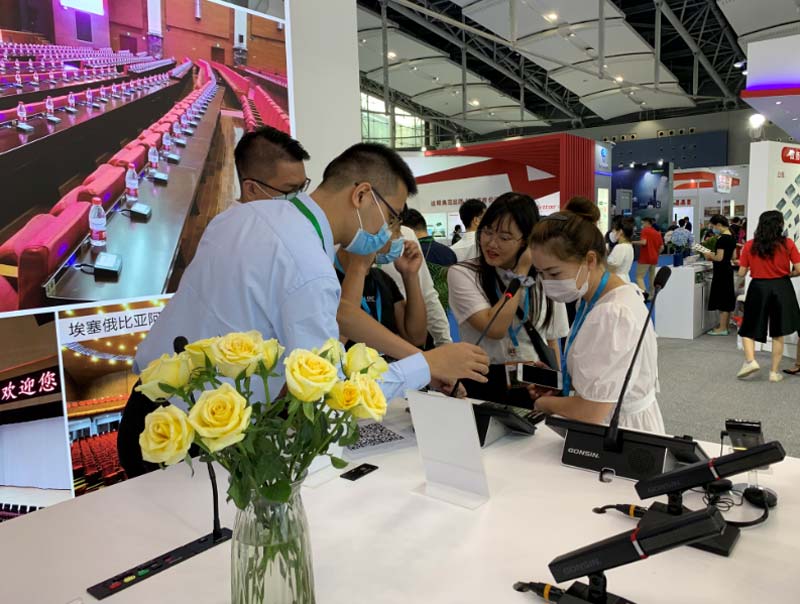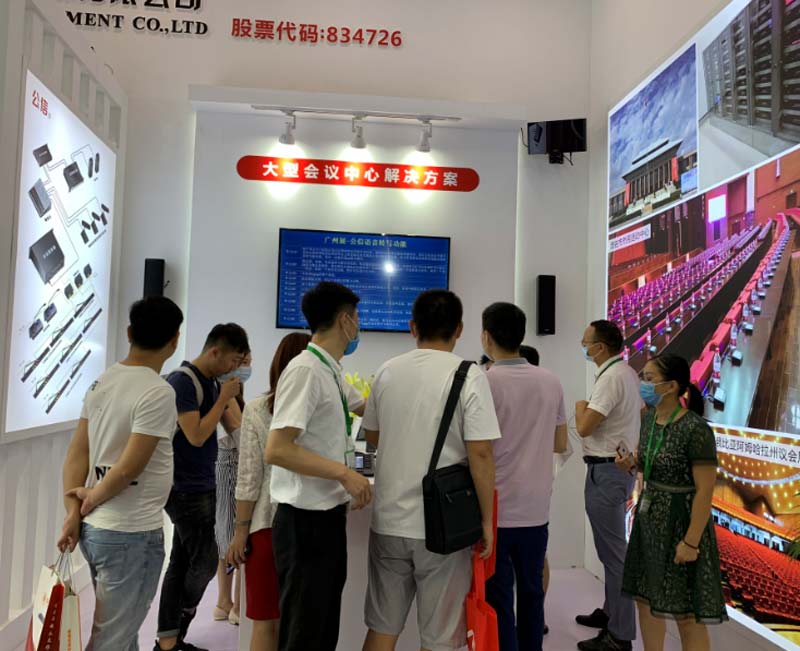 Thanks again to the customers who always support GONSIN, and we will keep offering the best products and services in return.