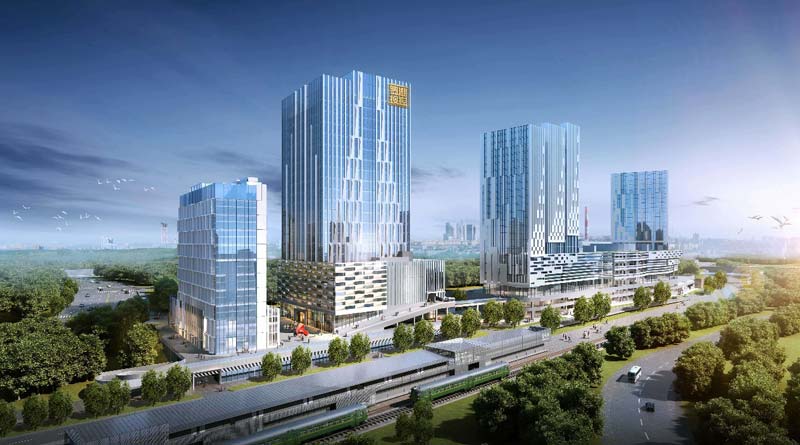 Luohu Investment Holdings Building is the first artificial intelligence industrial park purchased and built by the Luohu District Government. It is located in the Sungang-Qingshuihe Logistics Park in the north of Luohu District, Shenzhen. It covers an area of 20,000㎡ and a total construction area of 120,000㎡. Taking smart park management as the core, the building customized the smart park management platform for information business application.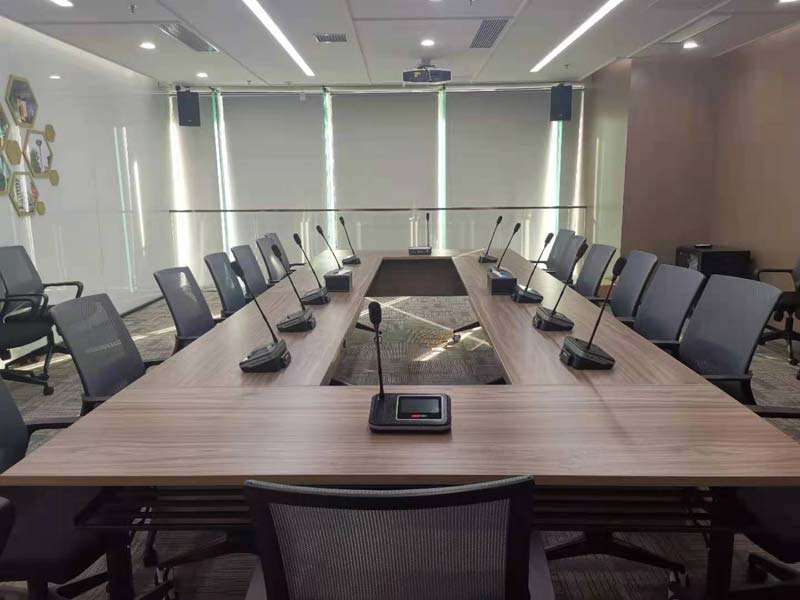 GONSIN used in Luohu Investment Holdings Building, Shenzhen
Based on this background, Luohu investment holding building has selected GONSIN as the provider to build a smart park, so as to upgrade the conference equipment in the building, improve work efficiency and enhance conference experience. Therefore, GONSIN has designed an overall audio and video conference solution for it, integrating wireless conference discussion system, automatic camera tracking system and conference PA system.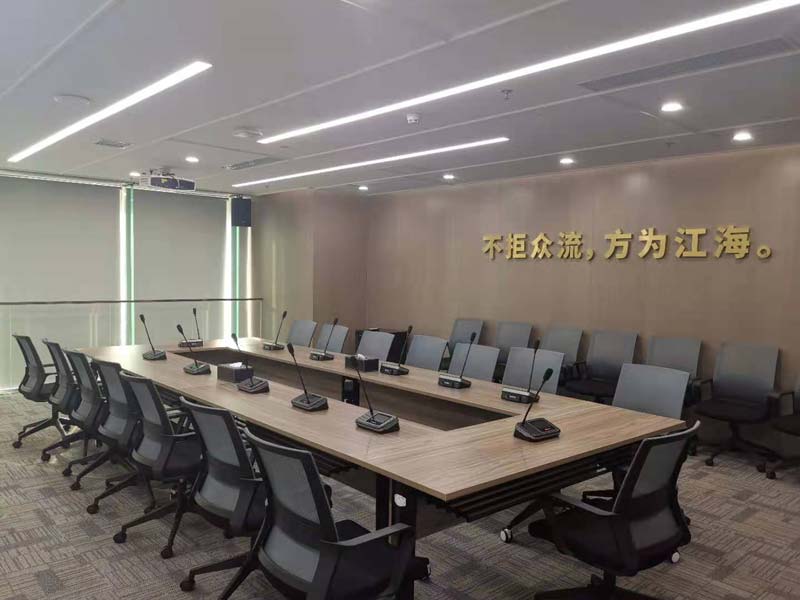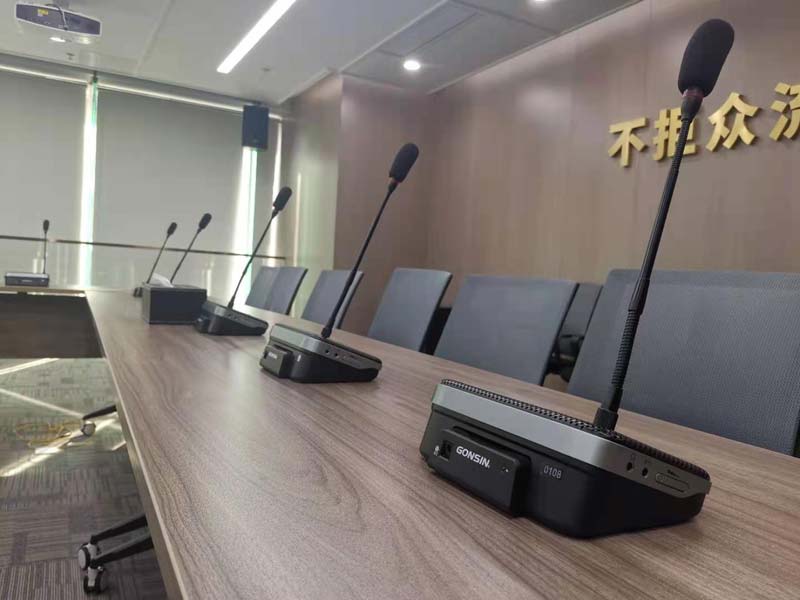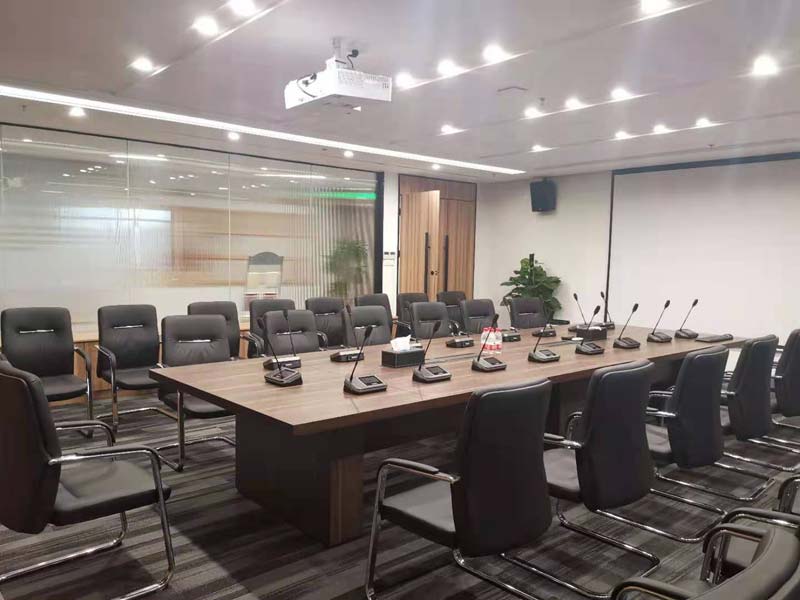 GONSIN 10000s series triple-band wireless conference system was applied into the building, which supports 2.4g/5.2g/5.8g triple-band communication. It is currently the only conference discussion system in the industry that can switch freely in triple-band . Free switching between frequency bands ensures that the system can perform stably in a complex wireless environment. Besides, its mature and stable technology, rich and practical product functions, and nice appearance design are recognized by customers. And it is suitable for multi-functional venues, temporary venues and venue renovation projects.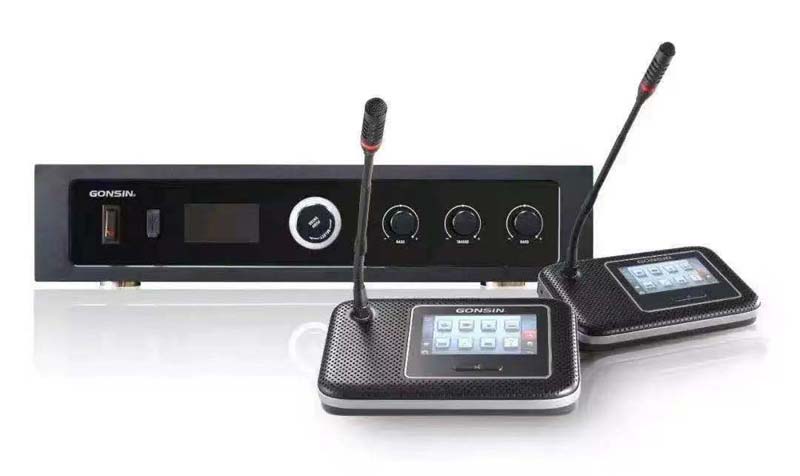 ▲GONSIN 10000s series triple-band wireless conference system

With the Automatic Camera Tracking System, the automatic camera tracking function can be realized for the speakers. In addition to hold the local meetings, it can also support local audio and video access to remote video meetings, providing more flexible conference modes for Luohu Investment Holdings Building and making it simple to hold a remote conference.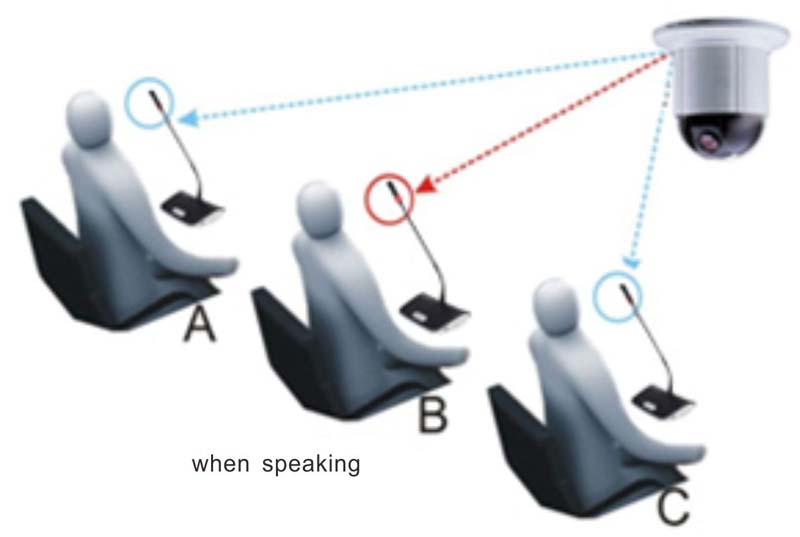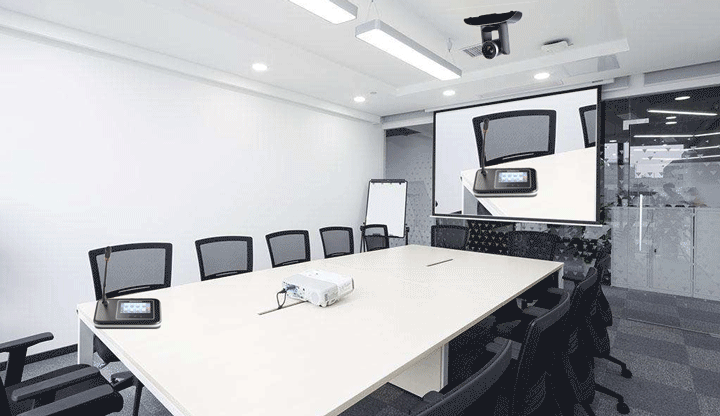 ▲IR Camera Tracking Demonstration
GONSIN PA system has multiple series, such as multi-function speakers, PA column speaker, monitor speaker, subwoofer speaker, ceiling speaker, box speaker line array, etc., which can be selected according to different needs in the venue. And it has stable power output, clear sound, strong penetrating power, and extremely high sound pressure level. Moreover, GONSIN power amplifier unit is equipped with an all-copper toroidal transformer, high-power, low-noise amplifier circuit, to provide sufficient power supply for the system. With good transient response effect for high-power output, it provides an excellent conference experience for the building.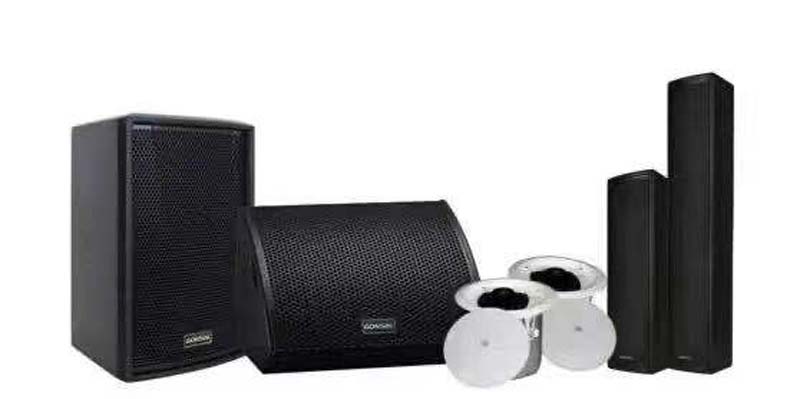 ▲Conference PA system


More cases of upgrading the conference equipments of the building
with GONSIN 10000s series triple-band wireless conference system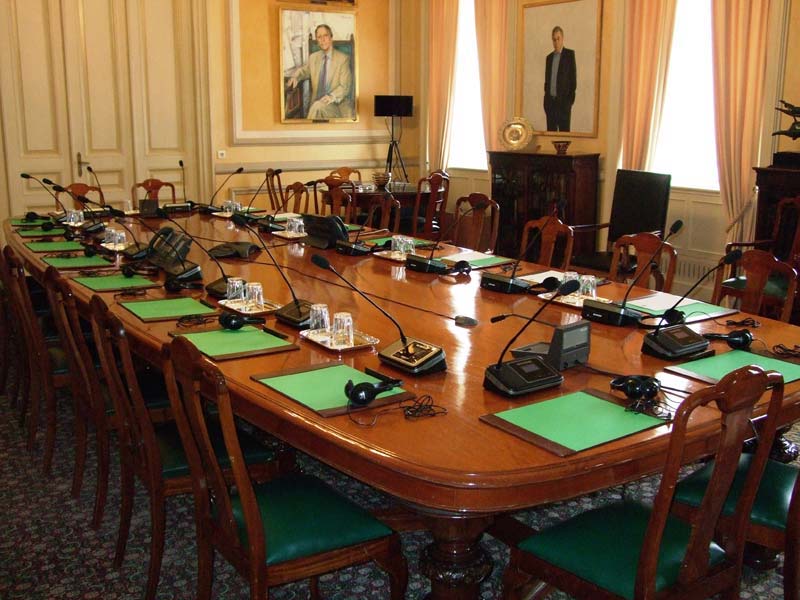 The building of Greece National Bank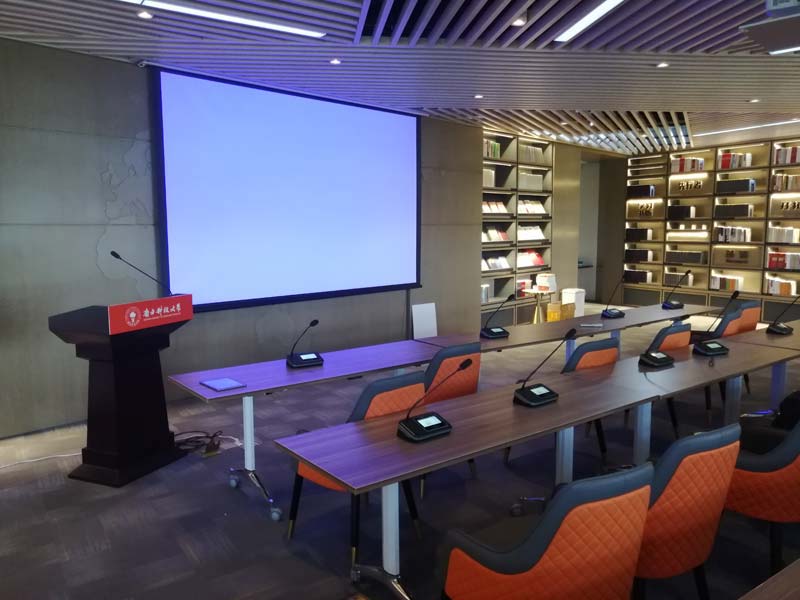 Southern University of Science and Technology