Today, wireless communication technology has been used in different files of the world. With the continuous breakthrough of wireless technology in recent years, wireless conference system has become the mainstream product in the field of professional conference equipment. It includes wireless discussion system, voting system, simultaneous interpretation system, paperless system, etc. GONSIN has been committed to the R & D and production of wireless products, adhering to the principle of "five wireless coverage". As a classic product of GONSIN, 30000s series has been widely used all over the world.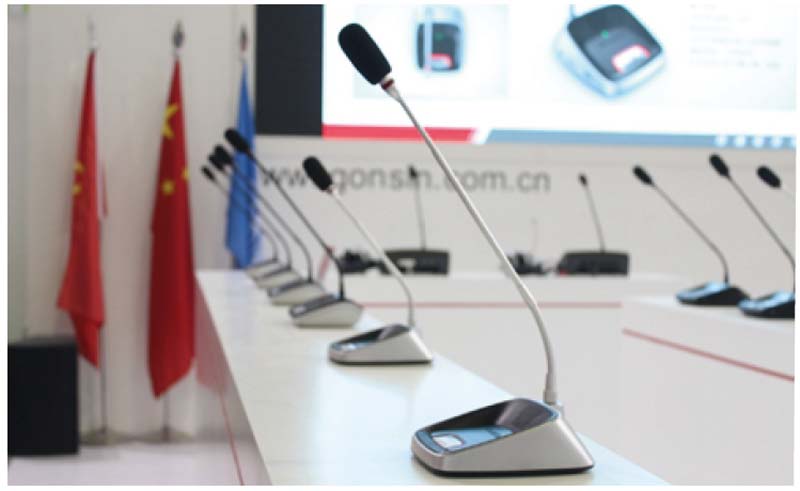 Frequency hopping communication technology is a common spread spectrum communication technology which is widely applied to various wireless communication fields. GONSIN has developed the unique FS-FHSS based on this communication technology. The new technology can monitor and select the undisturbed frequency band and ensures the stability of the communication. It is applied to GONSIN wireless conference system, that implements the discussion, simultaneous interpretation, voting and others comprehensive conference application functions.
Since the launch of GONSIN DCS-3021 wireless conference system, with its strong anti-interference ability, lightweight design and perfect communication backup mechanism, it has achieved excellent performance in the fields of government affairs, commerce, education and leasing. GONSIN products have won the unanimous recognition of the industry for its leading technology, stable performance and excellent quality.
Project of educational academic exchange
GONSIN DCS-3021 wireless conference system has no wire constraints, and microphone placement can be flexibly adjusted. GONSIN has accumulated many years of experience in the overall solution of AV conference system in educational institutions. From Kunming Medical University, Bowen College of Management Guilin University of Technology, Yunnan Normal University Business School, Universidad de la Rioja, Spain and Riyadh Colleges of Dentistry and Pharmacy in Saudi Arabia, it can significantly improve the conference efficiency and communication effect of educators, and promote the construction of educational informatization.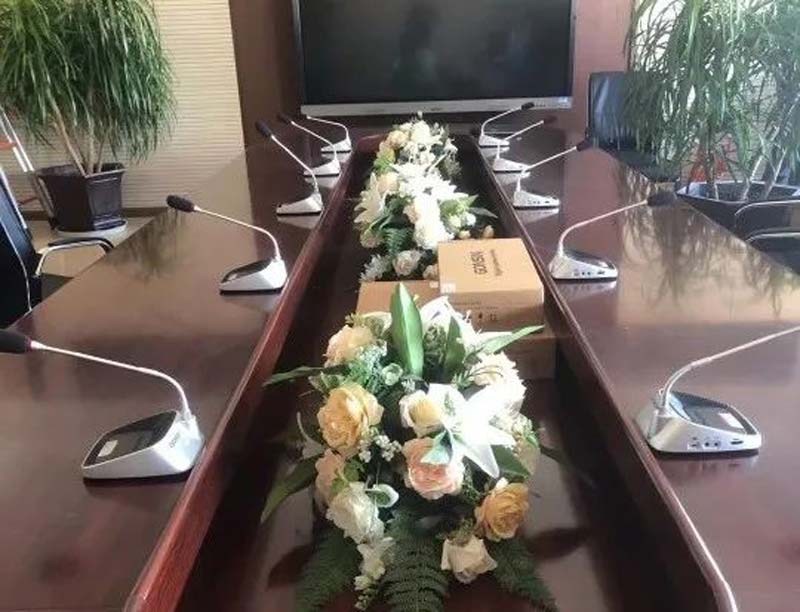 Kunming Medical University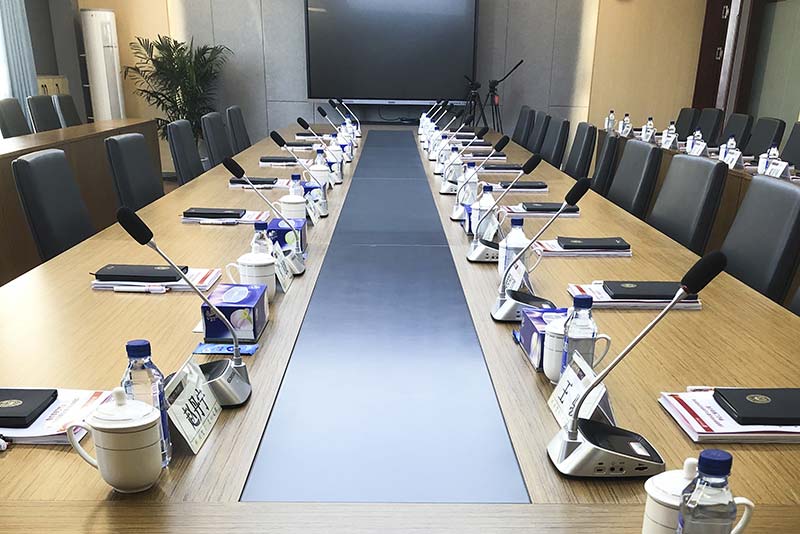 Yunnan Normal University Business School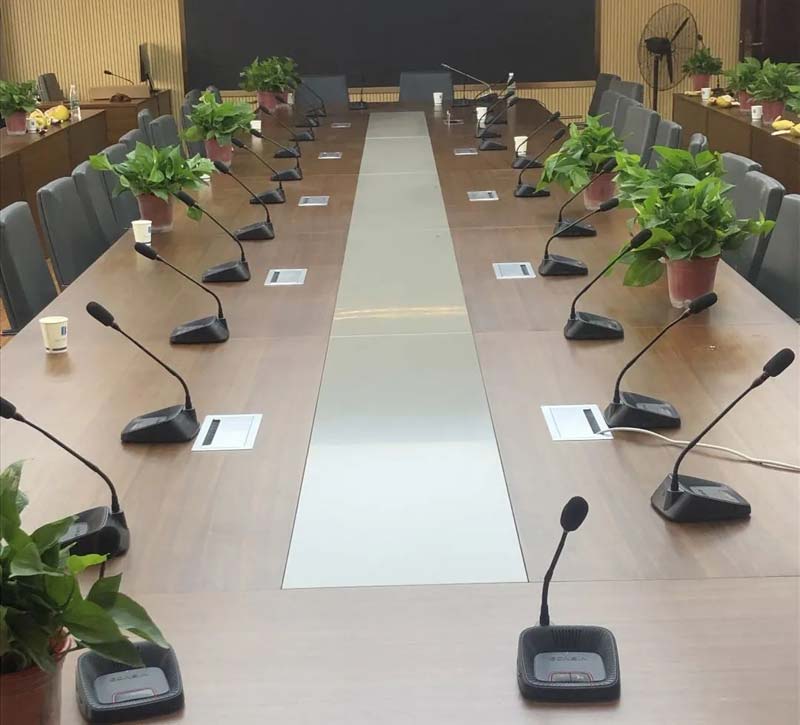 Bowen College of Management Guilin University of Technology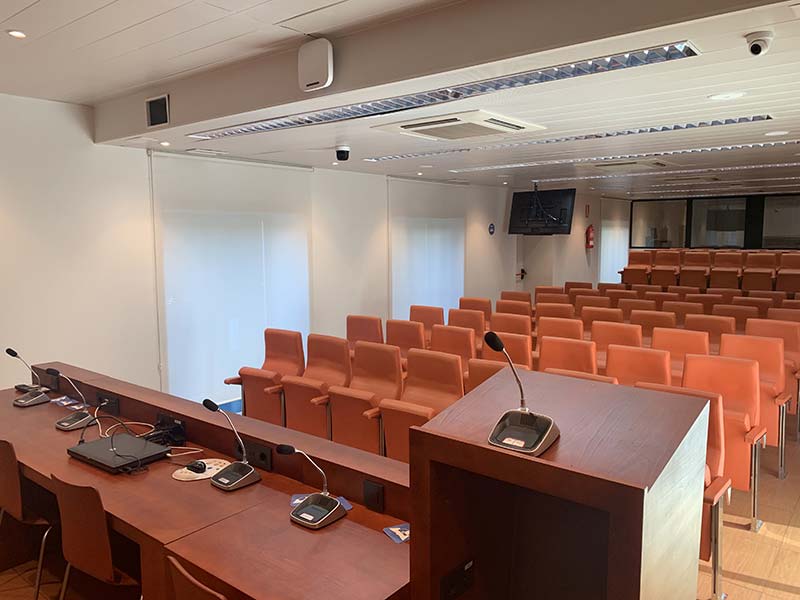 Universidad de la Rioja, Spain
Project of conference room renovation of government affairs
For the government conference room renovation project, the design of DCS-3021 has the advantages of weak engineering, wireless, intelligence, and overall management, which can avoid the trouble of conference room renovation, and use it whenever you want, which greatly reduces the amount of work in the installation process. It has been widely used in the National Court in Colombia—a total of 1,839 meeting rooms with 10027 seats have been reconstructed.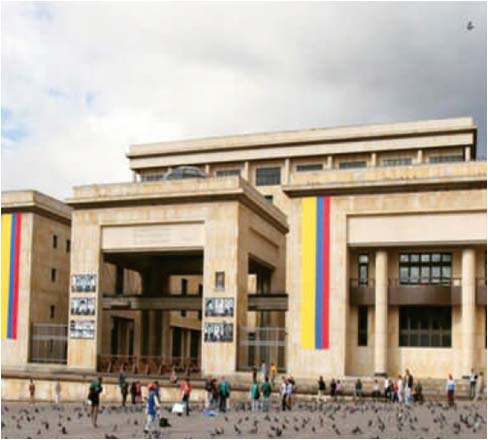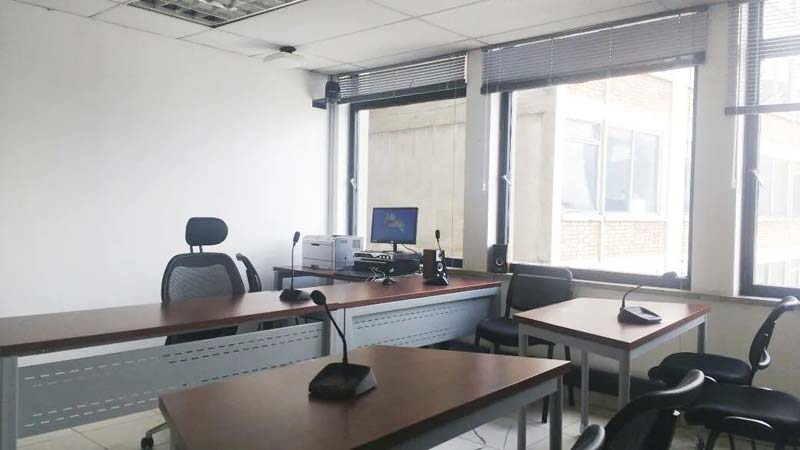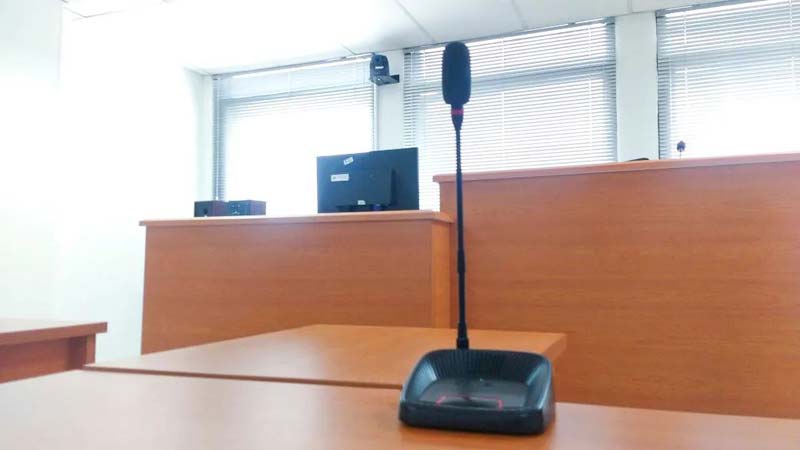 the National Court in Colombia
European Union Delegation to Myanmar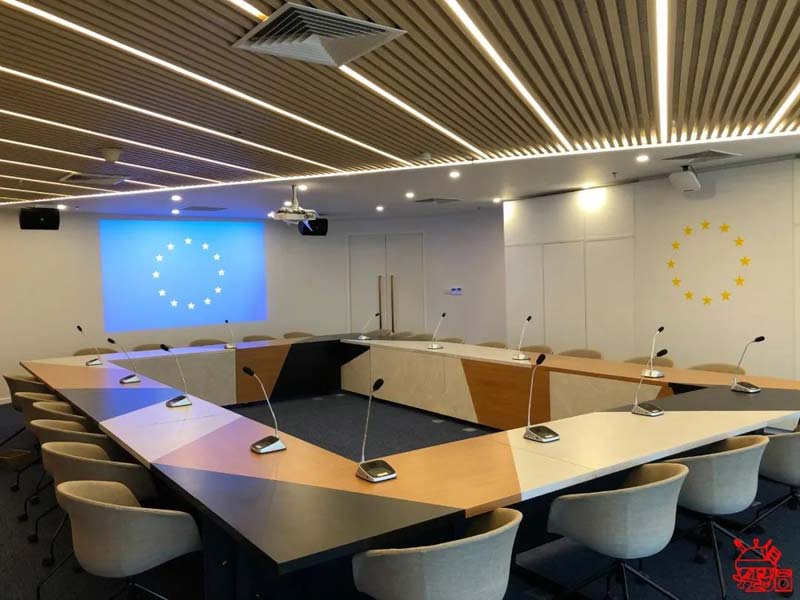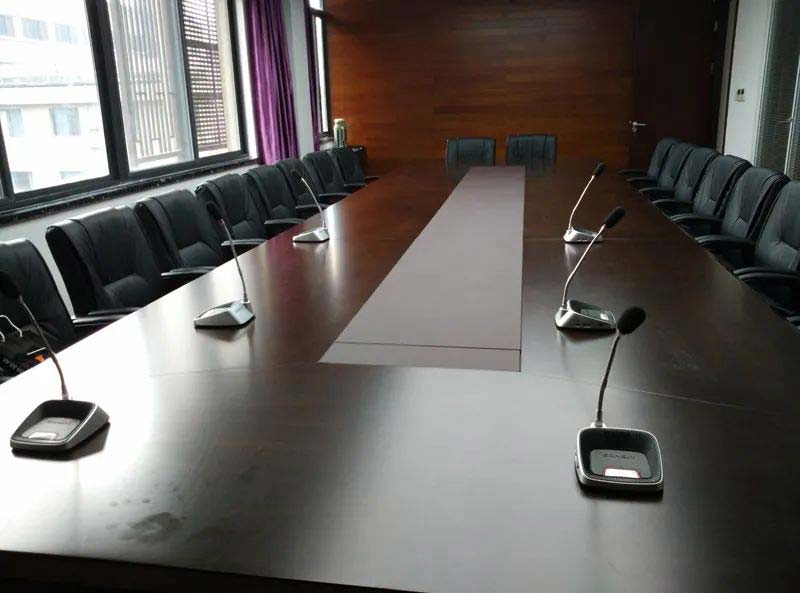 Zhejiang Provincial Public Resources Trading Center
The project of non-fixed venue and rental
For use scenarios such as single meetings without fixed venues, hotel venue rentals, conference service company equipment rentals, etc., weak engineering, ready-to-use, centralized equipment management, and convenient equipment storage and transportation are very important. DCS-3021 is with a lightweight body design, and its package is equipped with a special shock-proof and anti-riot transport air box with universal pulleys, which is very convenient for the storage and transportation. At the same time, the intelligent charging management system ensures that the charging process is safer and more reliable. And the charging circuit adopts an independent modular design, with automatic battery detection function. Therefore, it can truly achieve the energy-saving design principle of low power consumption, and greatly reduce the workload of conference affairs.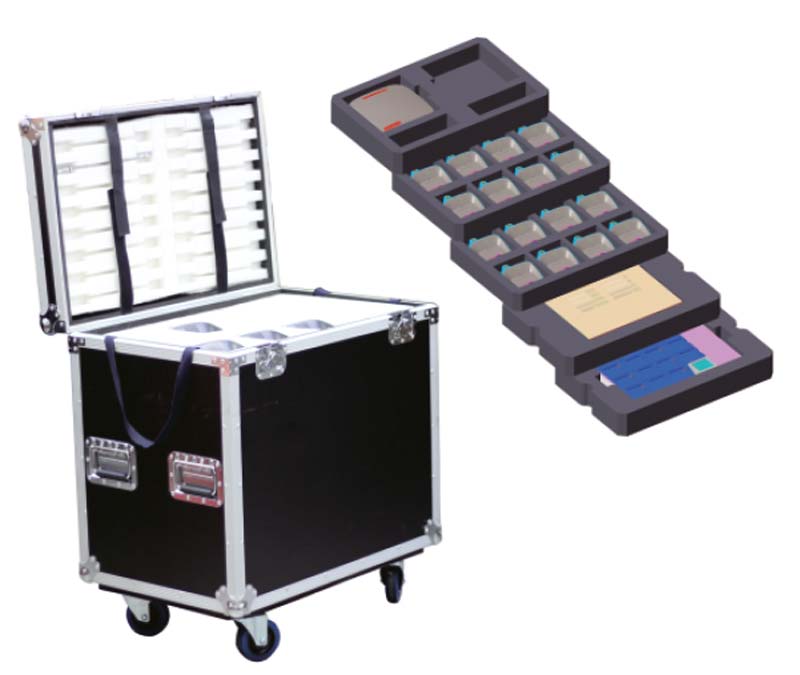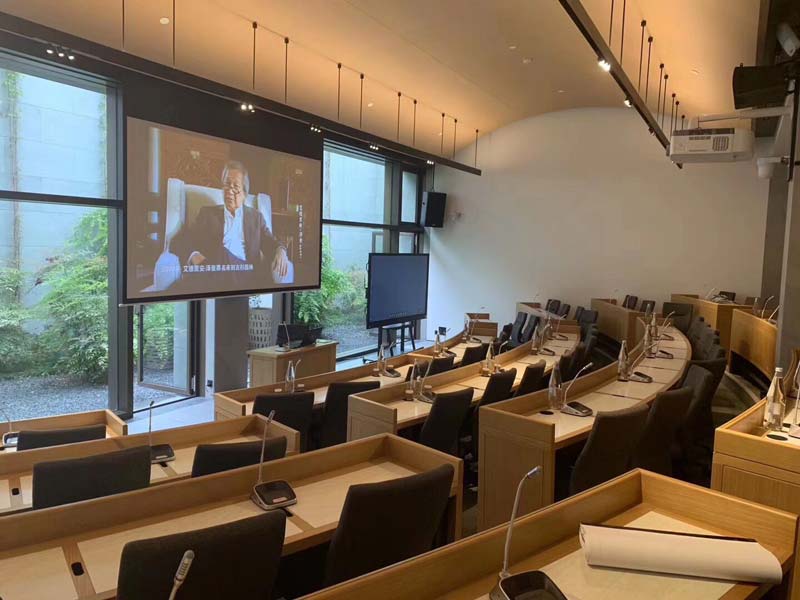 Shanghai Amman Hotel