Paperless conference system is an intelligent conference interaction system based on local area network, private network or mobile Internet. It uses communication technology, audio technology, video technology and software technology to realize paperless conference through electronic exchange of documents. Scenario applications are mainly public security, public security, government, finance, education, enterprises and institutions, etc.
1. Basic features of paperless conference system
It is characterized in that: file transmission is networked, file display is electronic, file editing is intelligent, and file input and output are controllable.
The forms of paperless conference terminals are diversified: there are LCD lift conference terminals, flip LCD terminals, tablet paperless, desktop conference terminals, etc. The ultra-thin LCD lift-type paperless conference system terminal has become the mainstream and high-end.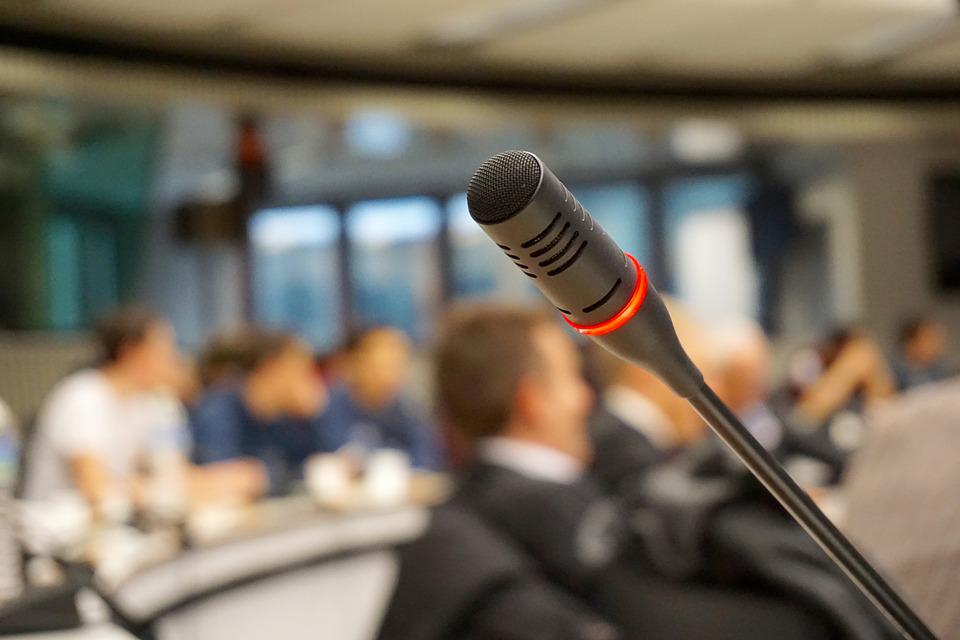 Ⅱ. Functions of paperless conference system
The core functions are mainly to realize conference check-in, person name guidance, file distribution and upload, file synchronization demonstration, voting, handwritten annotation, call service, voice subtitle display, remote video conference and other functions. Windows, IOS, Android cross-system platform interactive applications have been realized.
Ⅲ. The composition of the paperless conference system:
1. Large-screen display system: An important function of the paperless conference room is to perform multimedia playback, so a large-screen display system is required. Composed of projector + electric screen or touch integrated machine, multimedia video system is the basic means of modern information exchange.
2. Conference speech system: The fully digital transmission channel is used to transmit information such as voice, opening and closing of the conference microphone, and signal indicators. This is different from the traditional speech system in which the analog microphone is directly connected to the mixer or the mixer.
3. Sound reinforcement system: The paperless conference system mainly amplifies and transmits the sound during the conference process, and requires that the speaker's voice can be clearly heard at all positions.
4. Peripheral supporting system: The construction of the network basic support platform plays a basic supporting role for the efficient operation of the paperless conference system. Each equipment node in the conference room should reserve network information points corresponding to the number of equipment nodes. Six types of network information points should be reserved. Shielded copper cables are connected to the central computer room.
Ⅳ. The advantages of paperless conference system
1. Safe and efficient
Avoid time-consuming pre-meeting preparations, difficulty in document recovery and confidentiality after the meeting, paper materials that are easily dampened and aged, and difficult to preserve. While improving the high-end quality, scientific management and advanced use of meeting rooms, it can effectively improve meeting efficiency.
2. Fast and efficient file transfer
Electronic signature guarantees security, pre-conference document uploading is safe and convenient, mid-conference document delivery is efficient and safe, simultaneous screen review at appropriate time during the meeting, and post-conference document return is easy to manage.
3. Environmental protection and saving
The paperless conference system is used in conferences that consume a lot of paper, have strong procedures, and have many types of documents, such as roundtable conferences such as government affairs, business, academia, and review. A blank in the field.
4. Relieve eye fatigue
Long-term use of computers and tablets can cause astringent and dry eyes. Electronic paper protects eyes and reads, protects eyesight and prevents eye diseases.