Introduction: Recently, GONSIN has successfully upgraded the multifunctional conference system in China Mobile Anyang Branch. Established in 1999, China Mobile Anyang Branch has six sales departments and is responsible for business operation and after-sale service in the rural area and five counties.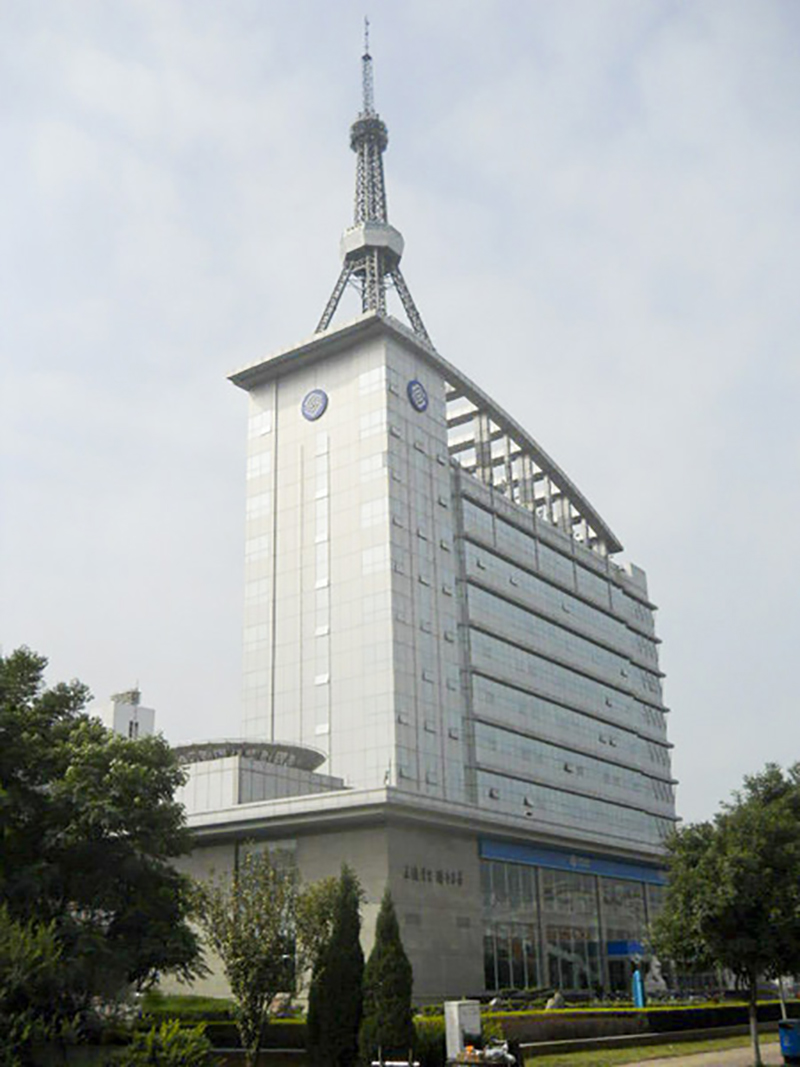 With the rapid yearly-expanding business covering more regions, the Anyang branch has preliminarily established the advanced intelligent mobile communication network. In order to improve the service quality and strengthen internal communication and coordination, the Anyang branch has upgraded the multifunctional conference system in six sales departments.
Project: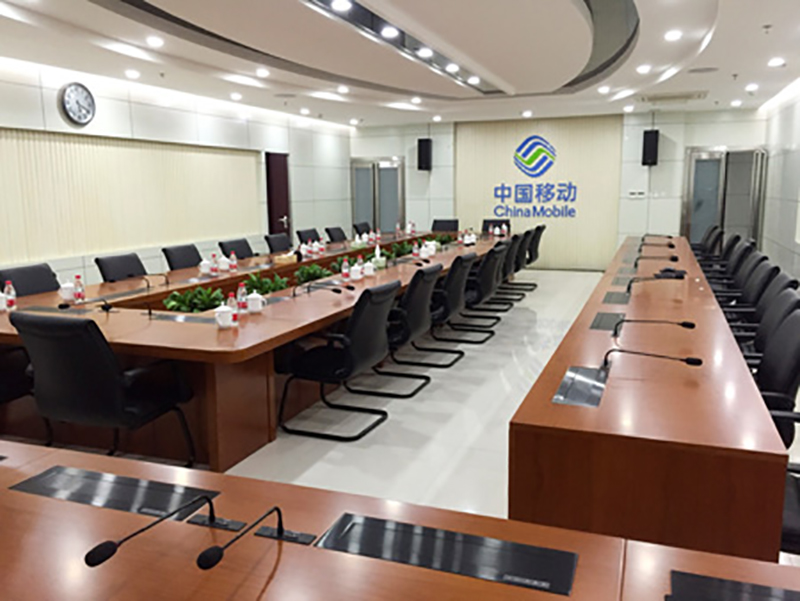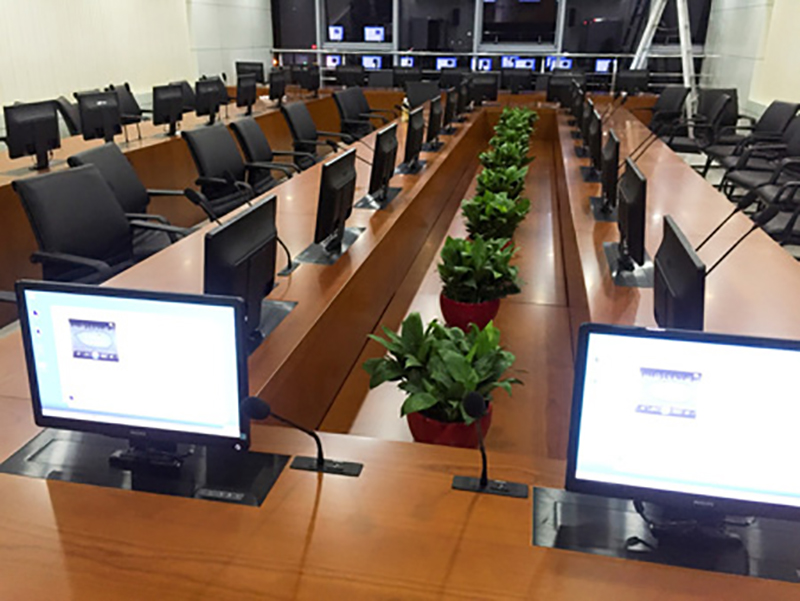 China Mobile, Anyang Branch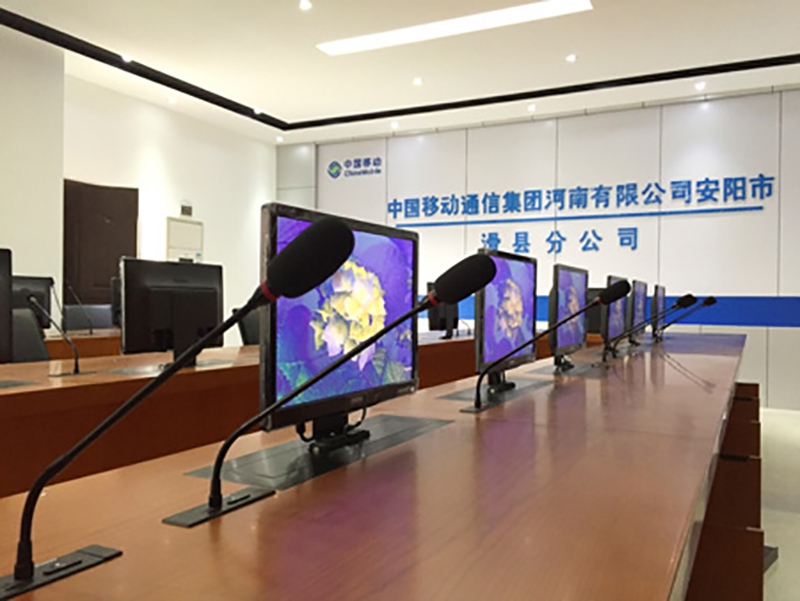 Hua County Branch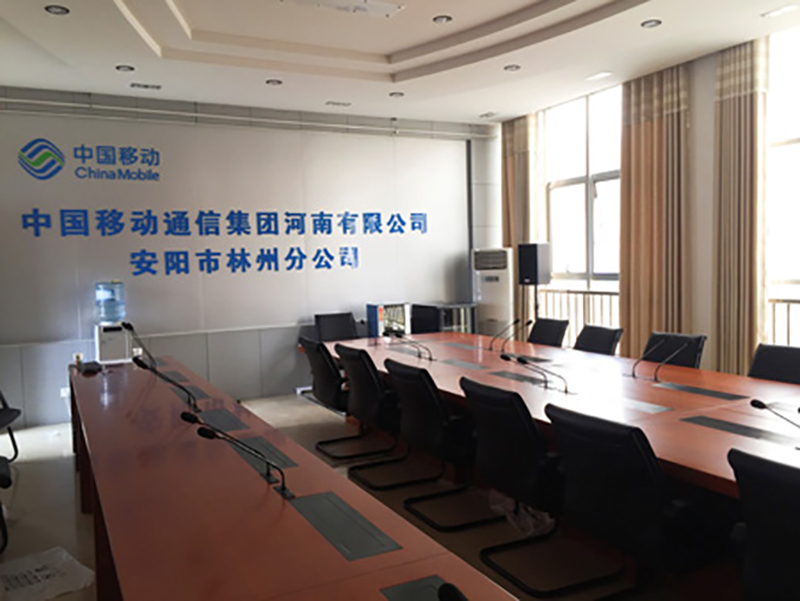 Linzhou Branch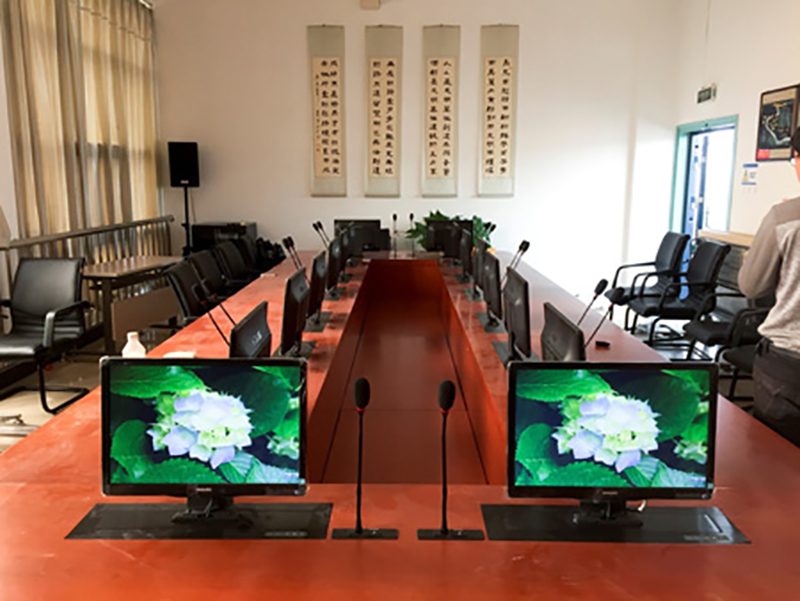 Neihuang branch
Customers' requirements:
1. Embedded installation, in harmony with venue design
2. Extendable for more functions, ensure potential function requirements
3. Stable and reliable performance, easy to operate and maintain
4. High cost-effective
5. Excellent performance for amplifier system, without poor sound effects such as distortion, mixing, echo
6. Power amplifier system ensures stable power output
Product Selection:
Conference Discussion System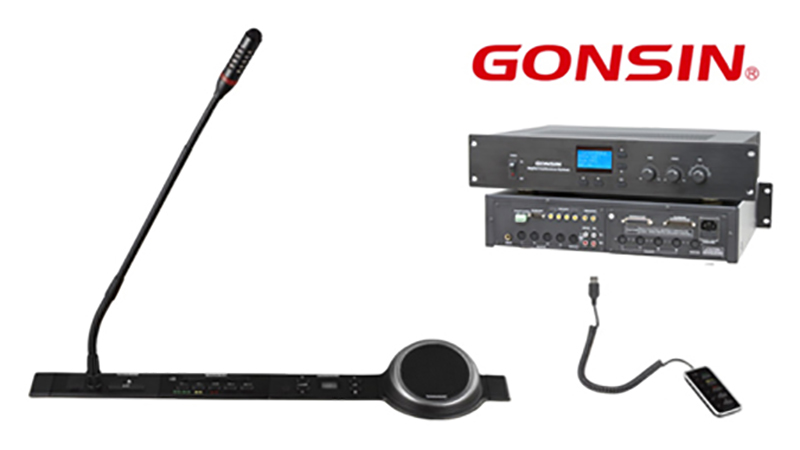 According to Anyang branch requirement, the GONSIN design team provides a combined solution of TL- 5600 series conference system, flush-mount design. GONSIN 5600 series is a flush-mount, module-combination system, including five function modules: basic discussion module, simultaneous interpretation module, voting module, extended handheld voting module, speaker module. All these separated modules can be flexibly combined, which is easy to increase or reduce the functions. The powerful equipment can also fulfill future function expansion.
TL-5600 discussion module can realize speak, request-to-speak, auto camera tracking function. The simultaneous interpretation module can realize wired interpretation for 6 channels, participants insert headphones to select and hear the translation, and adjust channel volume; the voting module fulfills registration, voting, election, evaluation, grading functions; loudspeaker module can be added according to venue requirement; the discussion module comes with an extended interface, which is for the plug-and-play handheld voting module for registration, voting, election, evaluation function; the system can be voice-activated. In voice-activated mode, the microphone can be auto-activated when users speaks into mic; the sensitivity of voice-activated is adjustable, which makes it more user-friendly for normal users and visually impaired people.
Conference PA System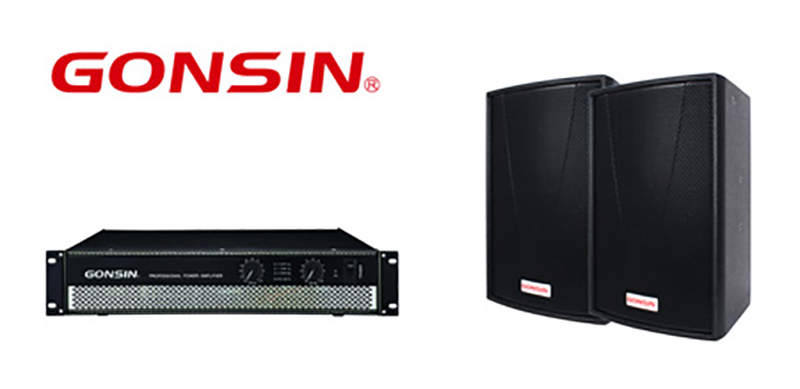 GONSIN PA1002 PA system utilizes a multifunctional TRS&XLR integrated socket, convenient for signal input. The circuit structure is H type circuit with high heat emission efficiency; Stereo, parallel, bridging for signal output; the system utilizes power soft start, DC protection, short circuit protection, overheating protection, and overload protection; LED indicator for all kinds of functions
GONSIN GX-SP1010 PA system comes with built-in 10 inches built-in two-way full-range speaker, applies three-point product-o-rial system, suitable to various conference venues. There is environment black water paint in the appearance with high abrasion resistance.
As the business grows, the Anyang branch makes good use of a multifunctional digital conference system for multiple-sides communication, which improves the whole coordination of the company. GONSIN insists on building a conference bridge for customers and helping every customer to establish an efficient team to create more wealth.
Inquiry: https://www.gonsin.com
Or scan WeChat QR code: