Recently, the launch ceremony of AIR CHINA Hubei Branch's new office building has been held at the Wuhan Aviation Enterprise Headquarters.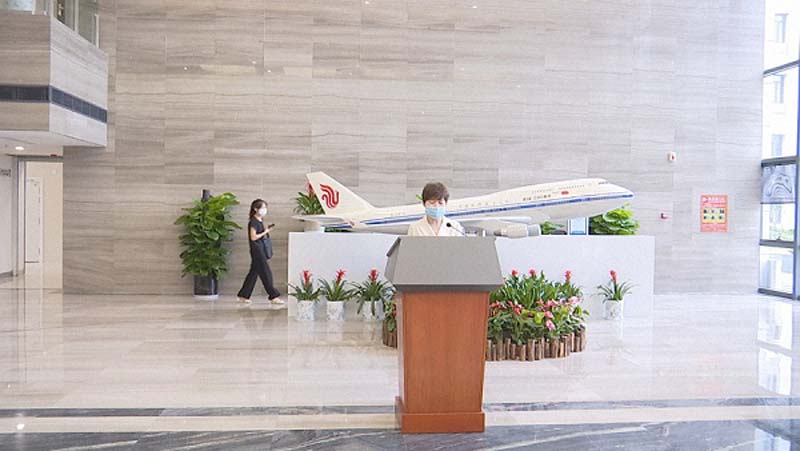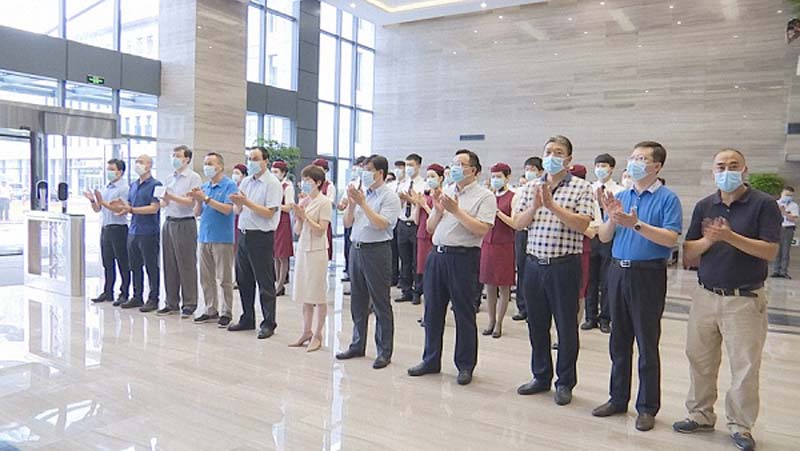 In order to realize the transformation of AIR CHINA operation to digital integration, sharing and collaboration, Hubei Branch of AIR CHINA introduces the GONSIN full digital conference system, which provides strong support for building a highly digital collaborative work platform.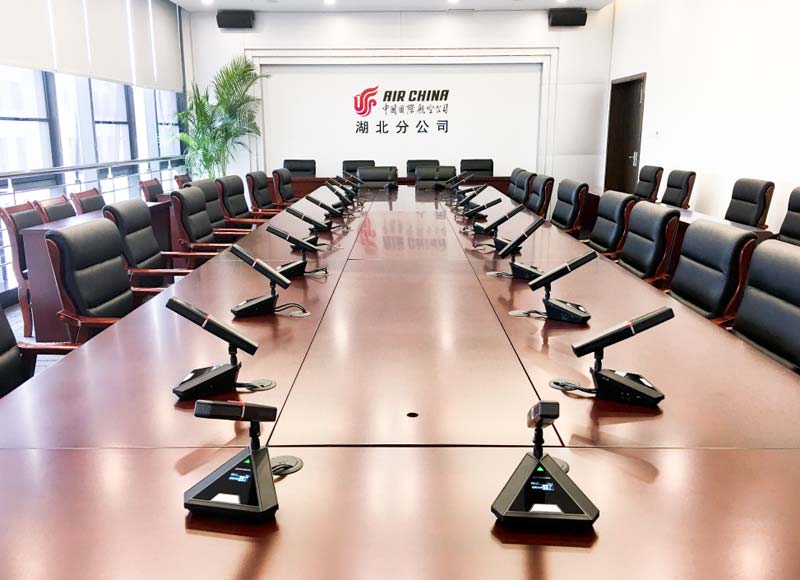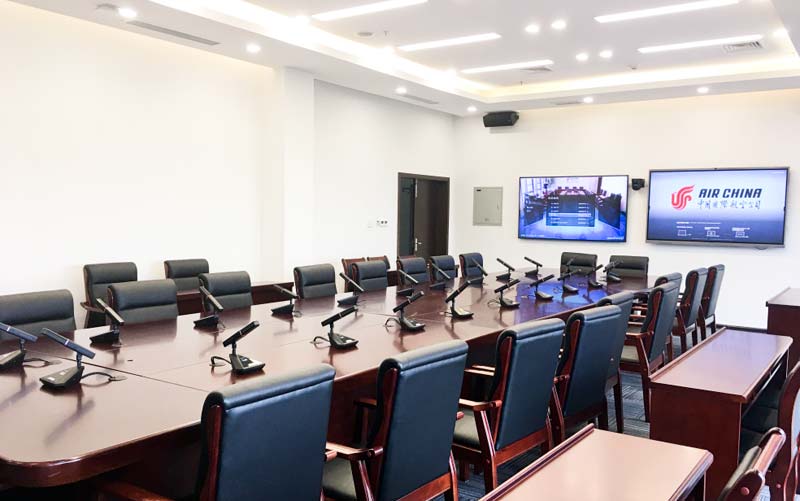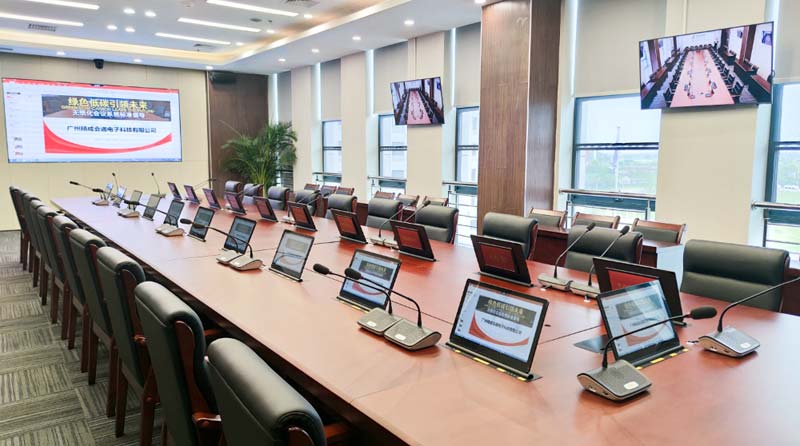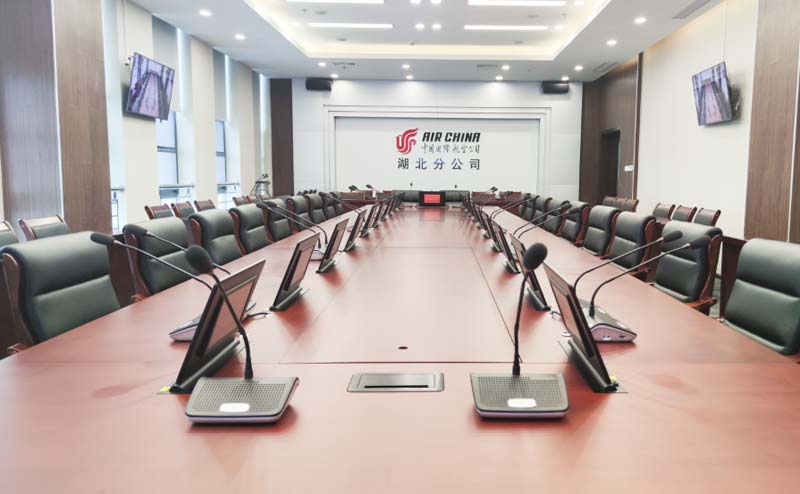 According to the different functions of conference rooms, 2043 dual chain conference system, 1022 Triple-band wireless conference system and 3300 discussion conference system were applied into the new office building. GONSIN discussion conference system is developed based on digital audio technology and digital control architecture. It integrates high-performance processing, high compatibility and high-tech, which enriches the conference application function of Hubei Branch of AIR CHINA.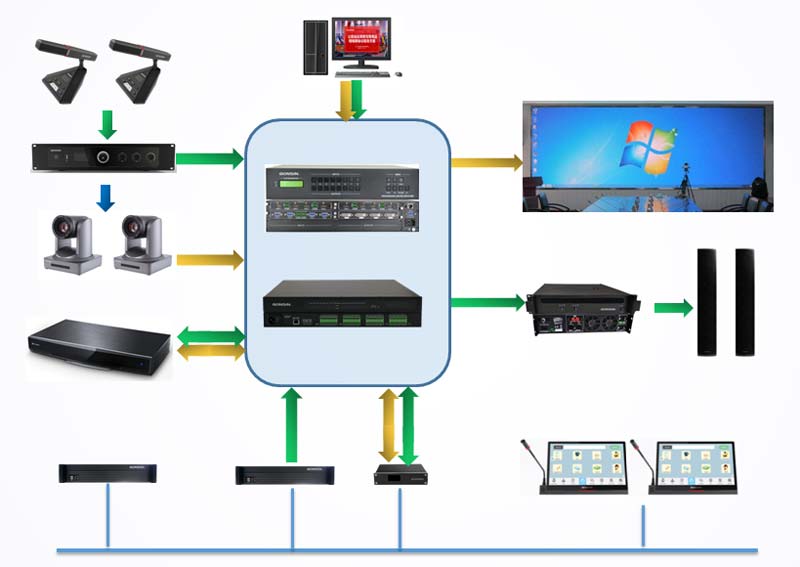 GONSIN digital conference system can be integrated with remote video conference system, effectively responding to emergencies, and effectively enhancing the processing ability of multi department collaborative work.
It can also be combined with paperless conference system to realize multi-media conference functions such as document browsing, same screen broadcasting, electronic whiteboard, large screen display, conference registration, voting and evaluation, so as to provide an efficient, convenient and practical conference platform for participants.
With the flexibility of triple-band wireless conference system, the best overall conference effect can be achieved by scheduling the agenda of each conference room.
The deep integration of Hubei Branch of AIR CHINA and GONSIN products has realized the efficient operation of the enterprise, and also satisfied the development direction of customers towards information digitization, communication coordination and intelligent service, giving full play to the advantages of the Internet, providing help for its innovation driven, transformation and upgrading, and helping to create the first-class aviation service in China.