Technology and Engineering Center for Space Utilization, Chinese Academy of Sciences (CSU), as the headquarters of the utilization system, takes the functions of technological support, reliability assurance, and service, resulting in the outreach of the utilization system. And it is responsible for the management and coordination of the system, as well as the system design, integration, testing, reliability assurance, in-orbit technical support, in-orbit payload control, data acquisition and service, etc.
For the conference room equipment construction, there must be a customized solution that matches its positioning, needs, and application scenarios.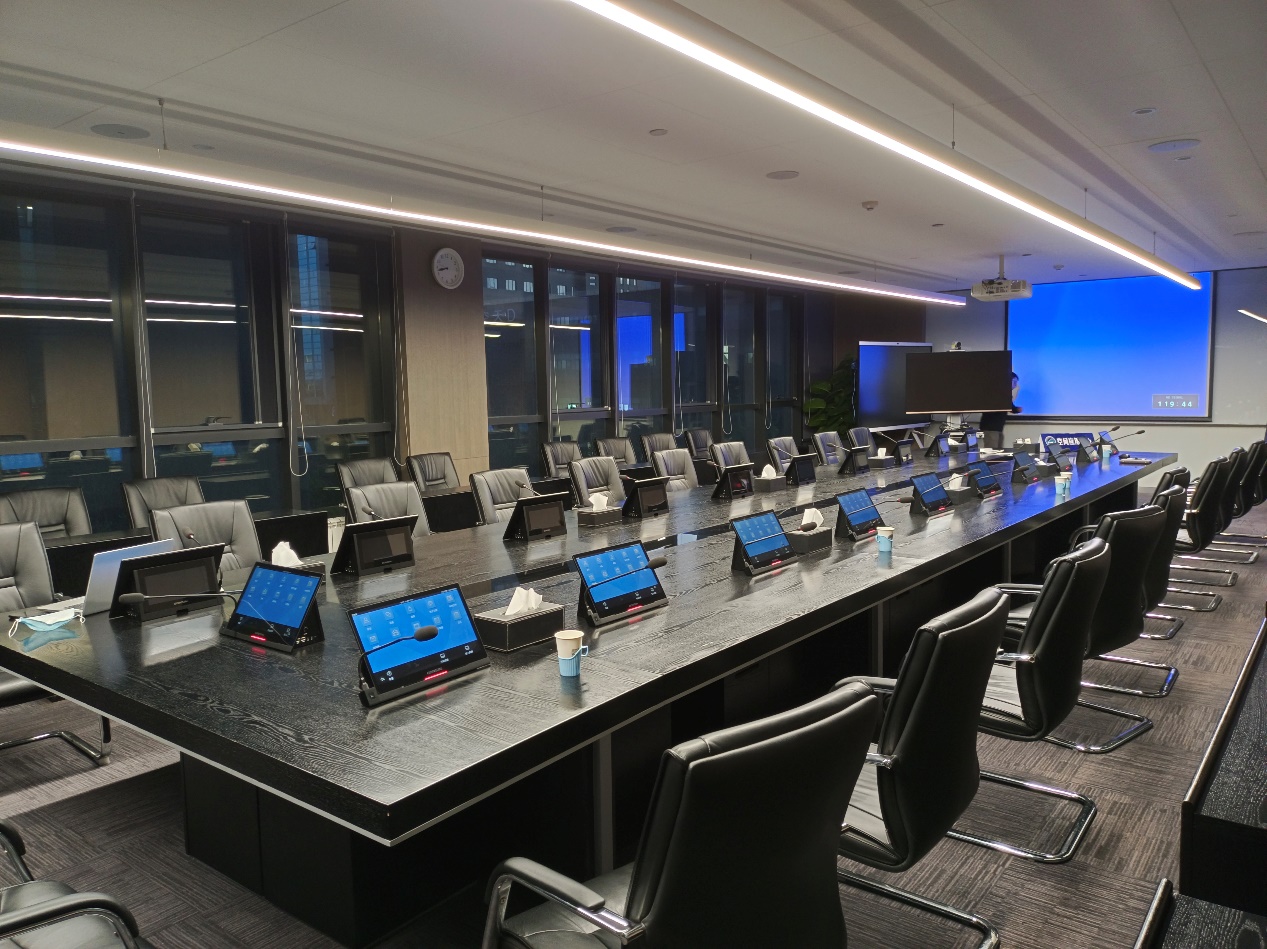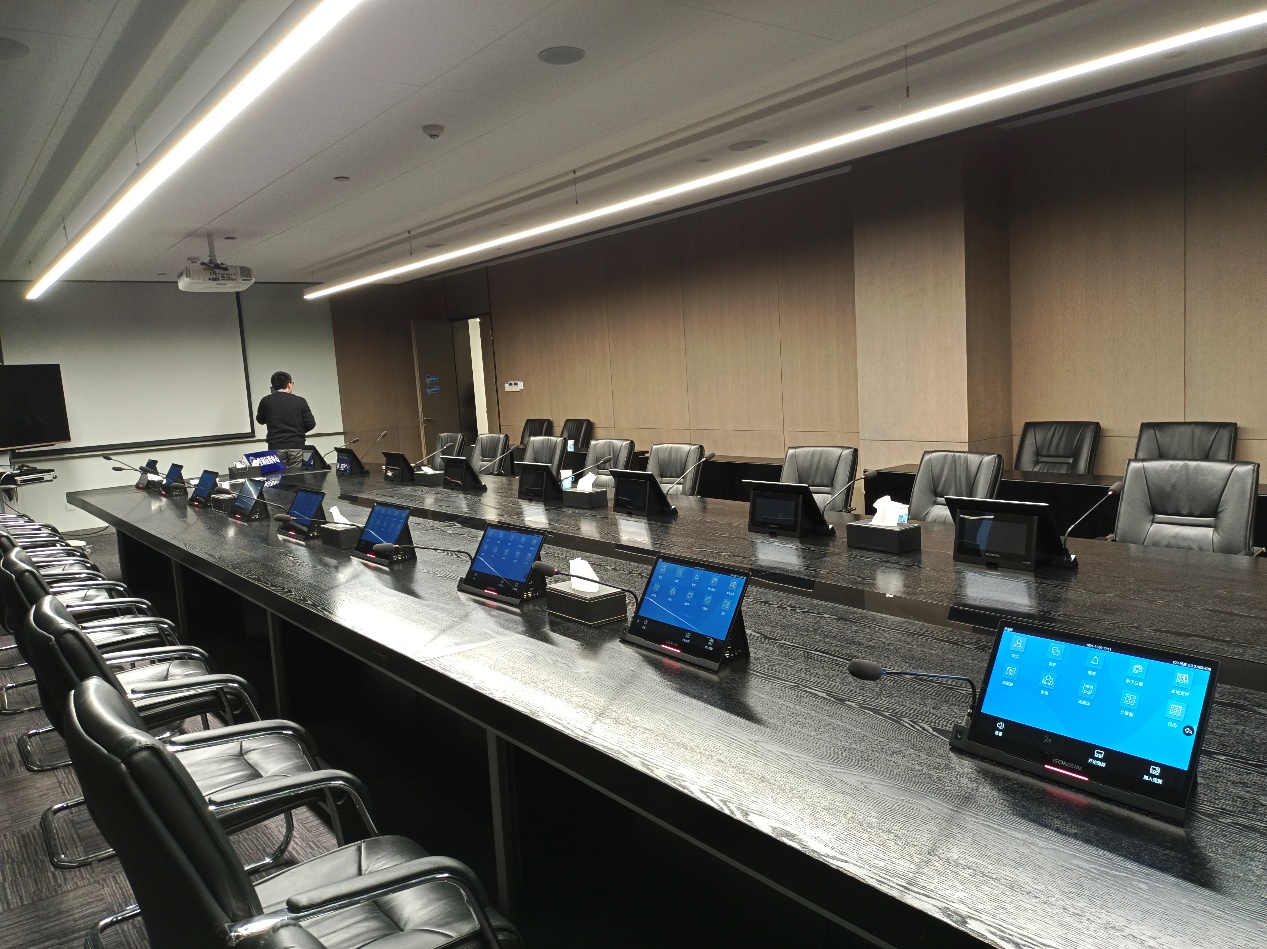 As a leading professional R&D and manufacturer of overall solutions for conference equipment, GONSIN has accumulated profound technology for many years. Relying on its unique technology, GONSIN design team has provided a set of professional conference system solutions centered on desktop paperless conference system for the conference room of CSU.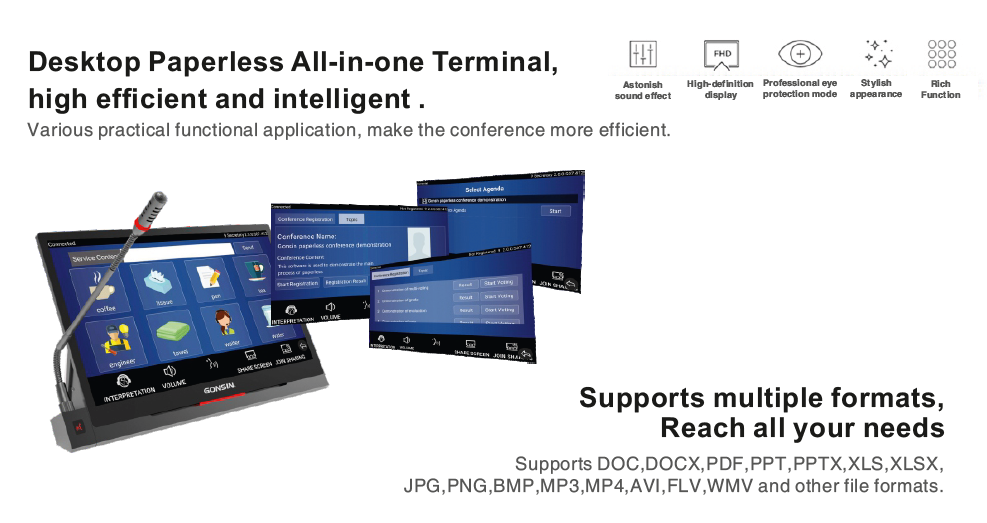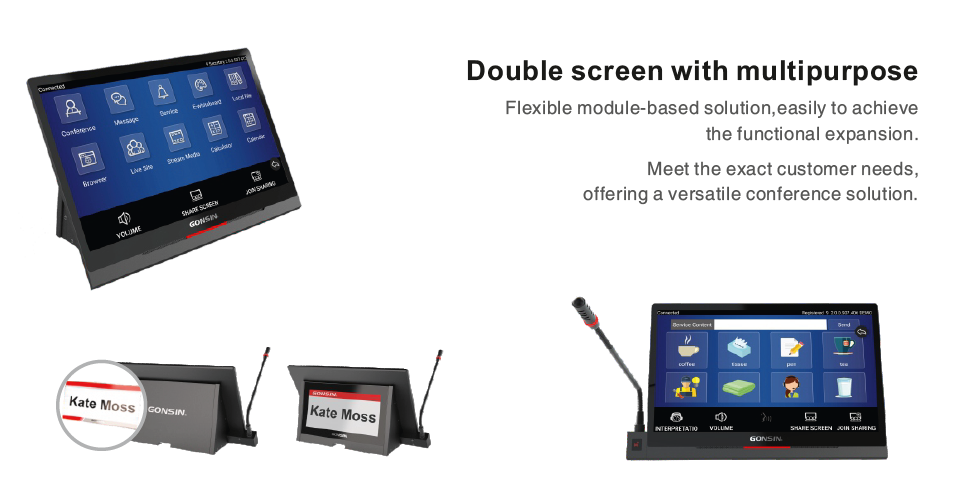 After the desktop paperless conference system in the meeting room of CSU is put into use, participants will no longer need to carry paper documents and materials. The documents, forms, PPT, audio, and video involved in the meeting are all distributed through the network. It is convenient to make a meeting note, read case materials, initiate voting, initiate discussions, share screens, share electronic whiteboards, and make meeting minutes. Besides, it can sort out meeting documents after the meeting. What's more, the downloading of meeting materials can be controlled through the meeting authority management function, which ensures information security.