Recently, the GONSIN conference system has been installed in Maharashtra Chandrapur Council Hall. Maharashtra is the second largest state in India, which locates in the midwest part of India facing the Arabian sea with 112 million residents. The capital of Maharashtra is Bombay. The total industrial output value of the state takes up to one-fifth of India.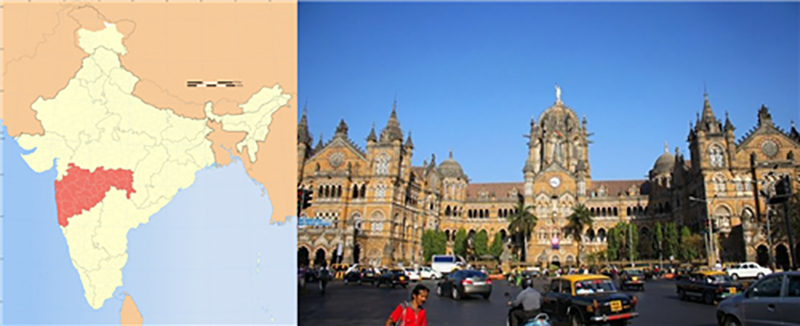 The modern parliament system of India begins in the British colonial period and grows with the awakening of the Indian patriotism idea. At the beginning of the 19th century, parliaments of all levels were built gradually. Aimed to the parliament application, GONSIN has designed a set of conference system solutions based on the TL-4200 digital desktop conference discussion system.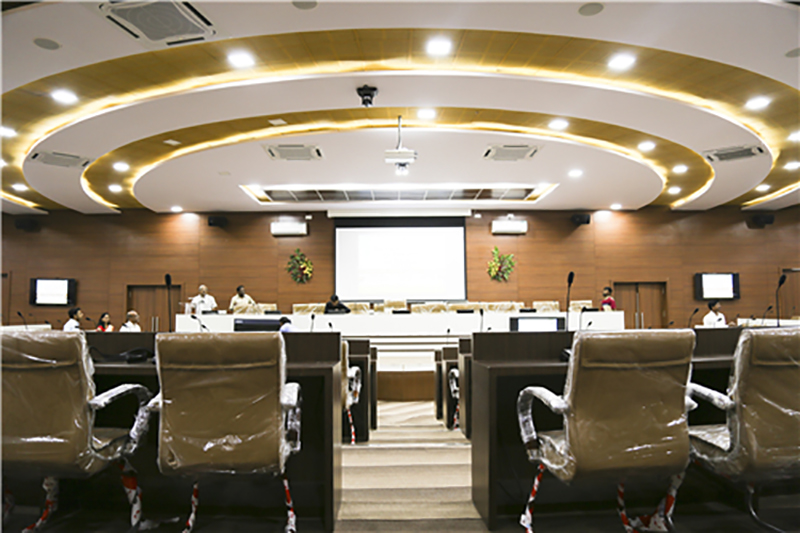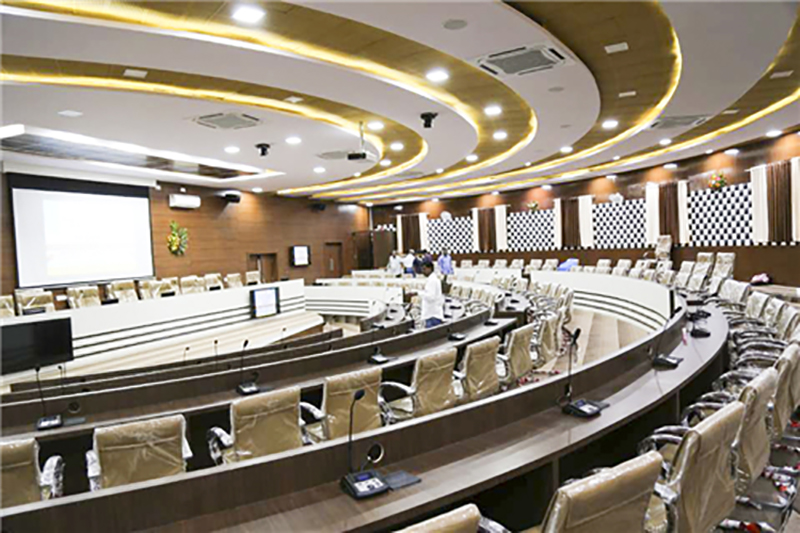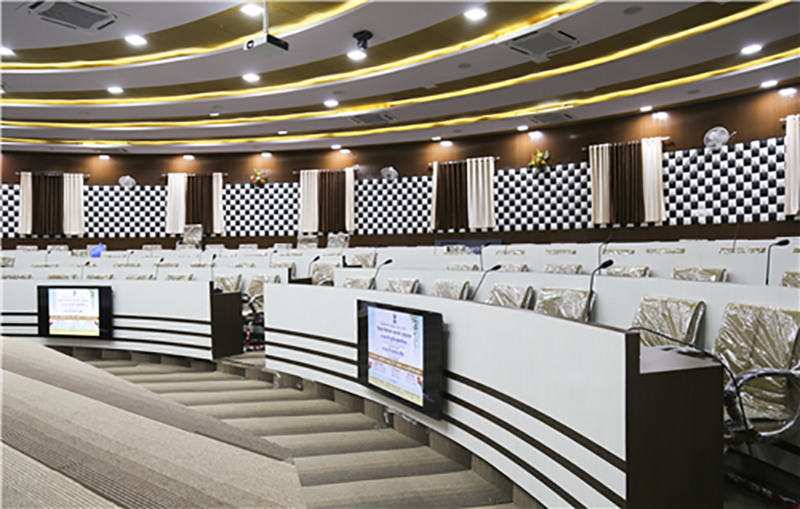 4200 series desktop digital conference discussion system is the classic product of GONSIN. Since it is launched into the market in 2010, it has been applied to the National Assembly of Ecuador, Parliament of Congo, Business Department of Inner Mongolia Province, and another high-end conference venue. Stable operation, clear sound, and versatile functions of the TL-4200 conference system make holding the conference smooth.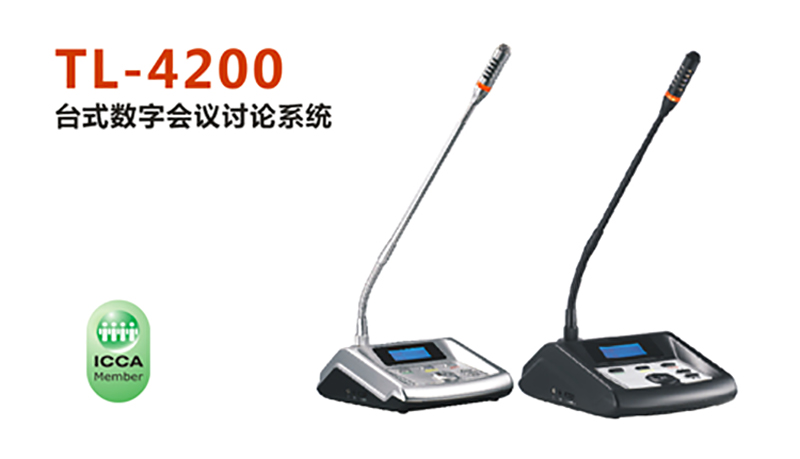 GONSIN 4200 series desktop digital conference discussion system not only meets the basic conference demand but also offers multiple unique functions. TL-4200 basic discussion unit supports auto video tracking function. When users use TL-4200 to speak, the system will automatically capture the images of speakers and transmit the signal to another display device; It also supports attendance registration, voting, election, evaluation, simultaneous interpretation functions by extending the corresponding functions.

Notice!
In September India
In the Same Maharashtra
Bombay
GONSIN Upcoming Show