Zhongan United Coal Chemical Co., Ltd. (hereinafter referred to as "Zhongan united") located in Huainan City, Anhui Province, was established in December, 2010. It is a large-scale integrated coal and chemical company established according to the strategic cooperation agreement between Anhui provincial government and Sinopec Group, which is jointly established by Sinopec and Wanbei coal-electricity.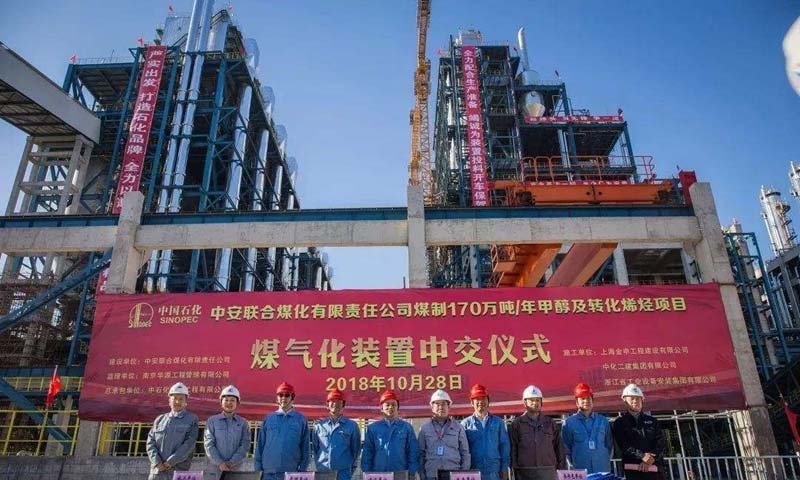 In order to improve the efficiency of conference communication, Zhongan United requires to improve the audio and video equipments from the single meeting room to the multiple conference rooms.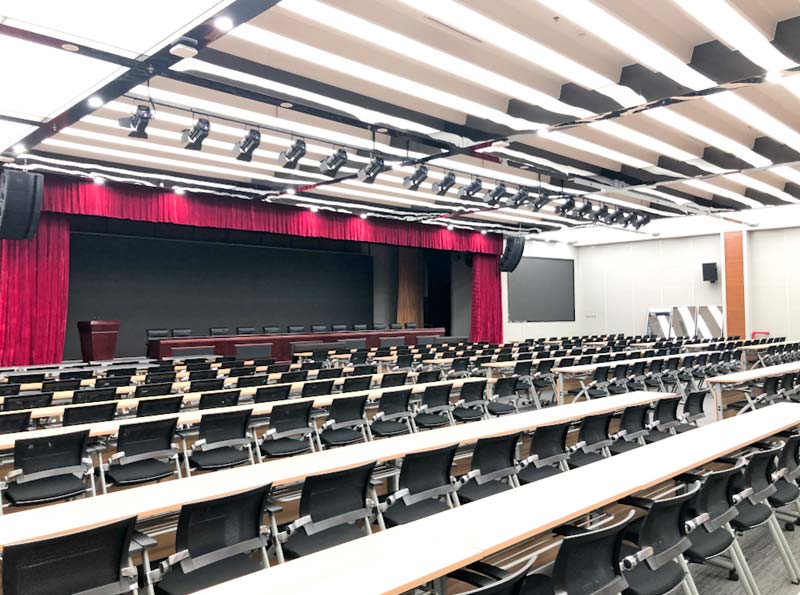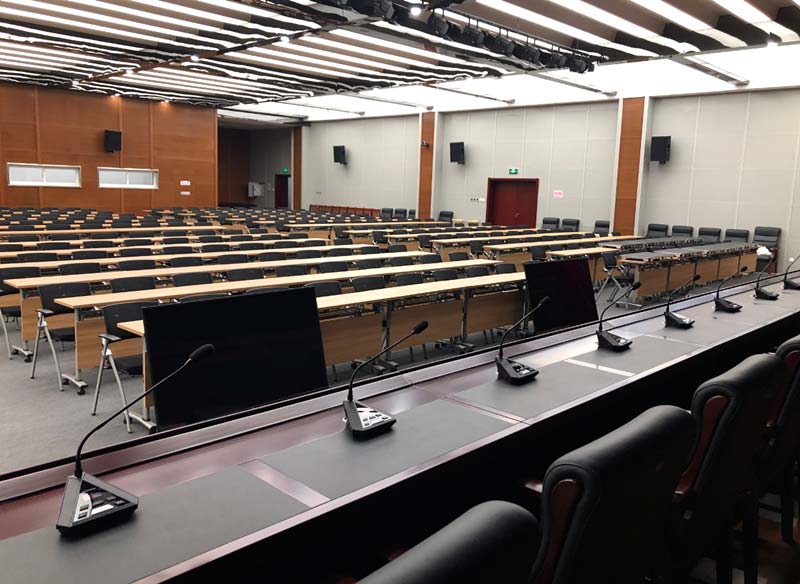 With rich experience in audio and video industry, Gonsin successfully won the project from many solutions. According to the requirements of customer, Gonsin has designed a complete solution with discussion system, voting system, paperless conference system, central control system and matrix system.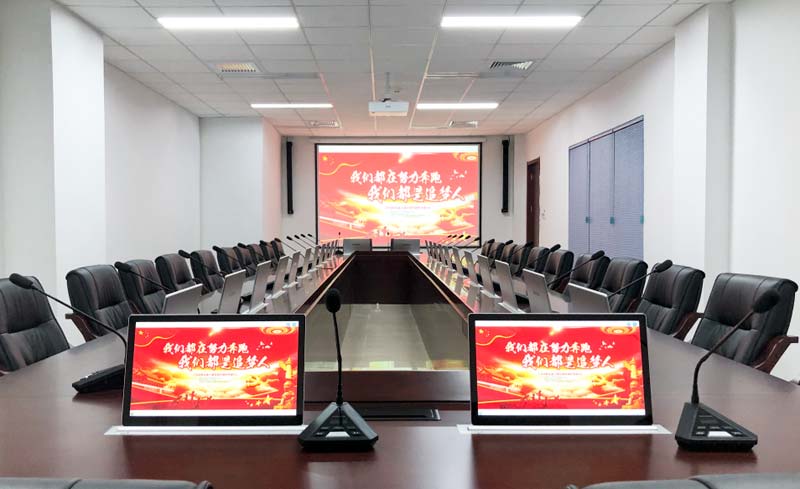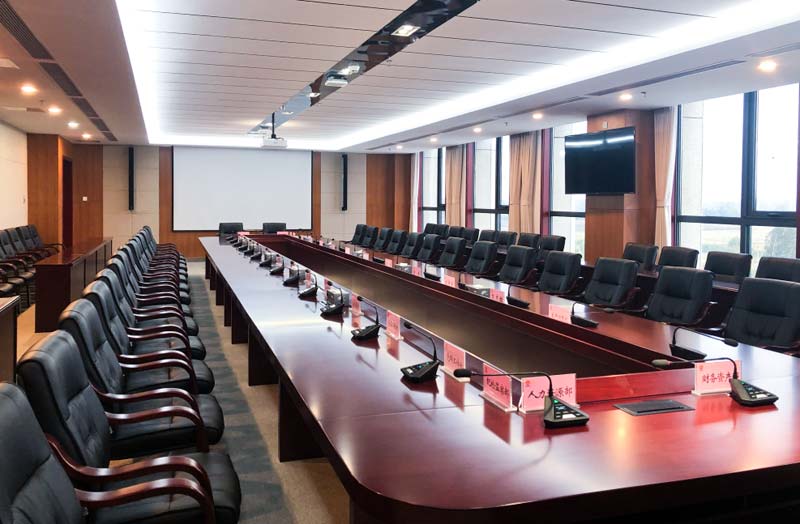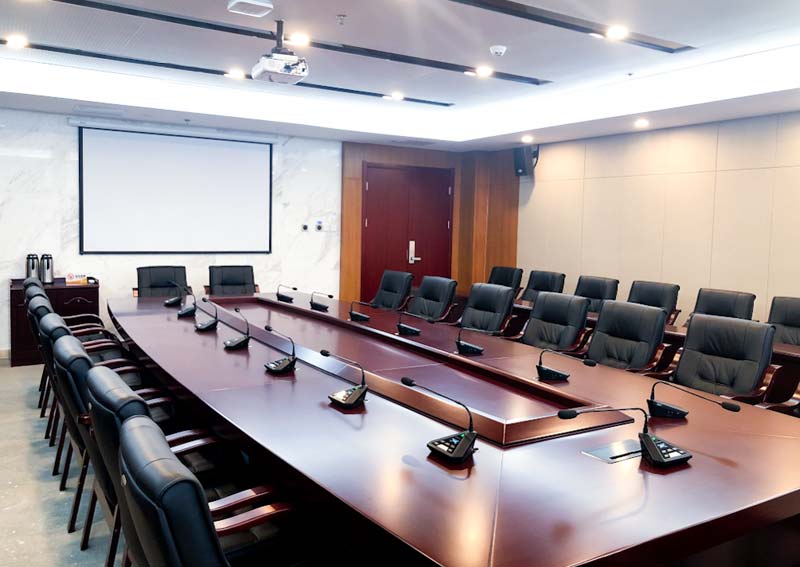 Godin's 4300 series digital conference system applied to the multiple conference room and others conference rooms with discussion, voting and interpretation function. The design of the terminal TL-4300 was based on the simple lines of geometric elements, which made the product more exquisite. The built-in double loudspeakers solve the problem of sound reinforcement in small venues, providing different meeting experience for participants. What's more, it can realize the simultaneous interpretation function with 6 channels.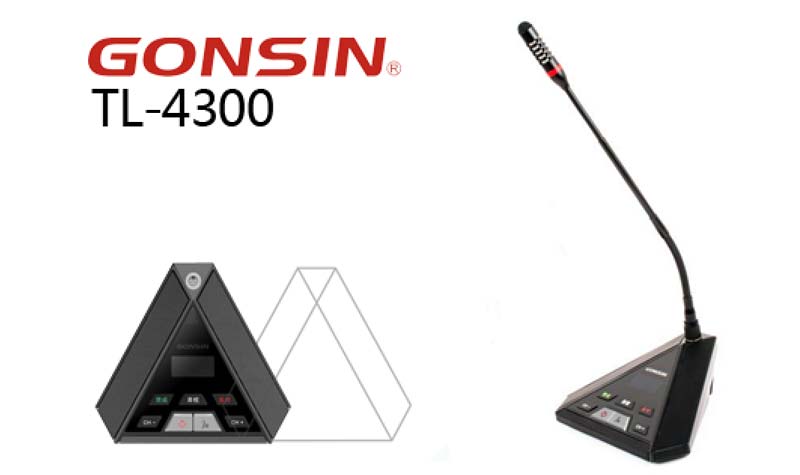 Paperless conference system conforms to the Zhongan United's tenet of "green, low carbon, clean and healthy", reducing the cost, increasing working efficiency, ensuring information security and improving the conference quality—bringing a new conference experience for participants. At the same time, the expansion interface is reserved, which can realize the expansion function by adding corresponding modules when upgrading.

GX-CLOUD710S central control server is based on cloud network communication technique, supporting cloud automatic system diagnosis, cloud backup and restore capability, remote control, remote commissioning during installation and remote appointment and remote debugging after installation. It applies multi-functional interface design, all serial ports and IO ports can be customized, which meet the demand of various engineering applications; Open and modular user programming interface allows user to control various devices and complicated programmatic interfaces with highly flexible programming language; the system can be expanded by wireless or wired method, a single system expansion is up to 65,535 bus devices.

GONSIN Modular Matrix supports signals conversion in various interface formats, including HDMI, DVI, VGA, VIDEO, YPbPr, SDI and optical fiber. Leading full-digital signal processing technology without distortion ensures the best image is sent to the display side. The flexible and changeable plug-in modular structure design perfectly solves the compatibility problem of too many signal sources and coexistence of digital and analog signals in video projects. Each signal card supports 4-way signal input or output, saving the investment costs and reducing the difficulty of construction. It is convenient to expand upgrade and maintenance.