Bao'an Administration of Shenzhen Transportation Bureau, as the manager of the transportation industry under its jurisdiction, keeps pace with the times under the new trend of modern transportation industry development, adheres to promoting the standardization of traffic management by means of informatization, takes the construction of standard system as the guarantee, solidly promotes the innovation of information technology, and realizes the new breakthrough of informatization construction.
Combined with the information construction project of the Ministry of Transport, the center has been comprehensively upgraded with large screen display system, video conference system, discussion conference system, PA system, central control system, electronic table card system, etc., so as to further improve the overall operation ability of supervision and cooperation.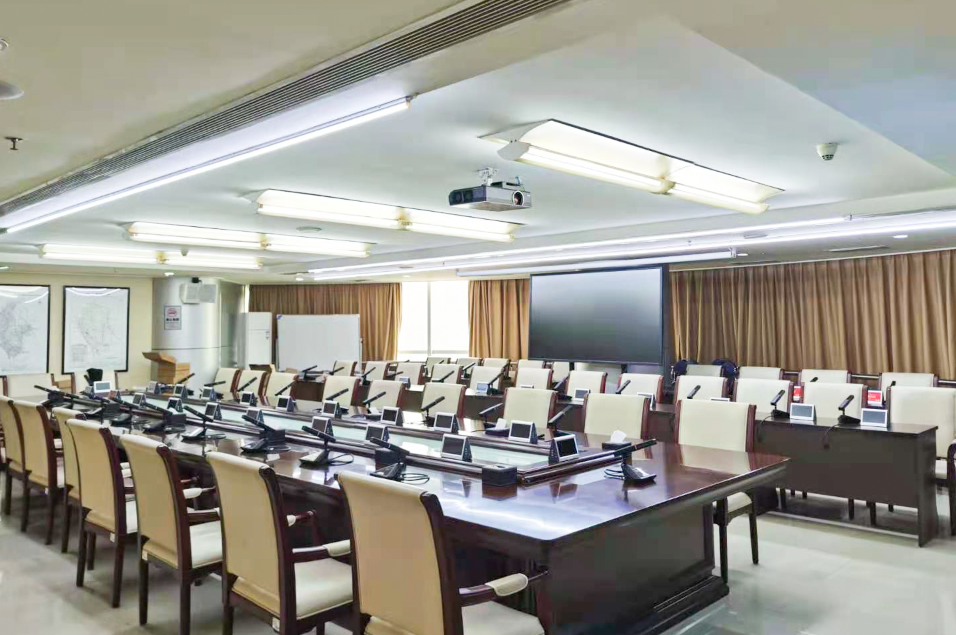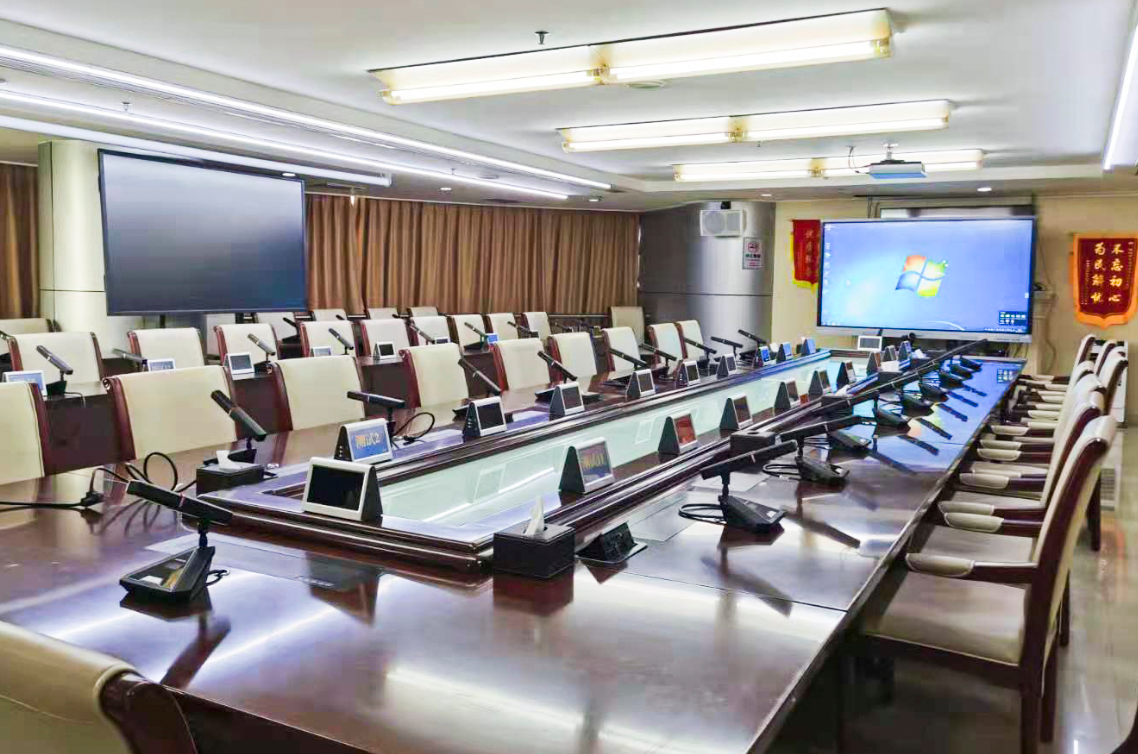 By putting into use the overall solution of GONSIN conference system, the management application has achieved remarkable results, realized the digitization of the consultation and information interaction of the transportation management department, enriched the content and form of the conference, improved the quality of the conference, and improved the overall business informatization and resource sharing ability.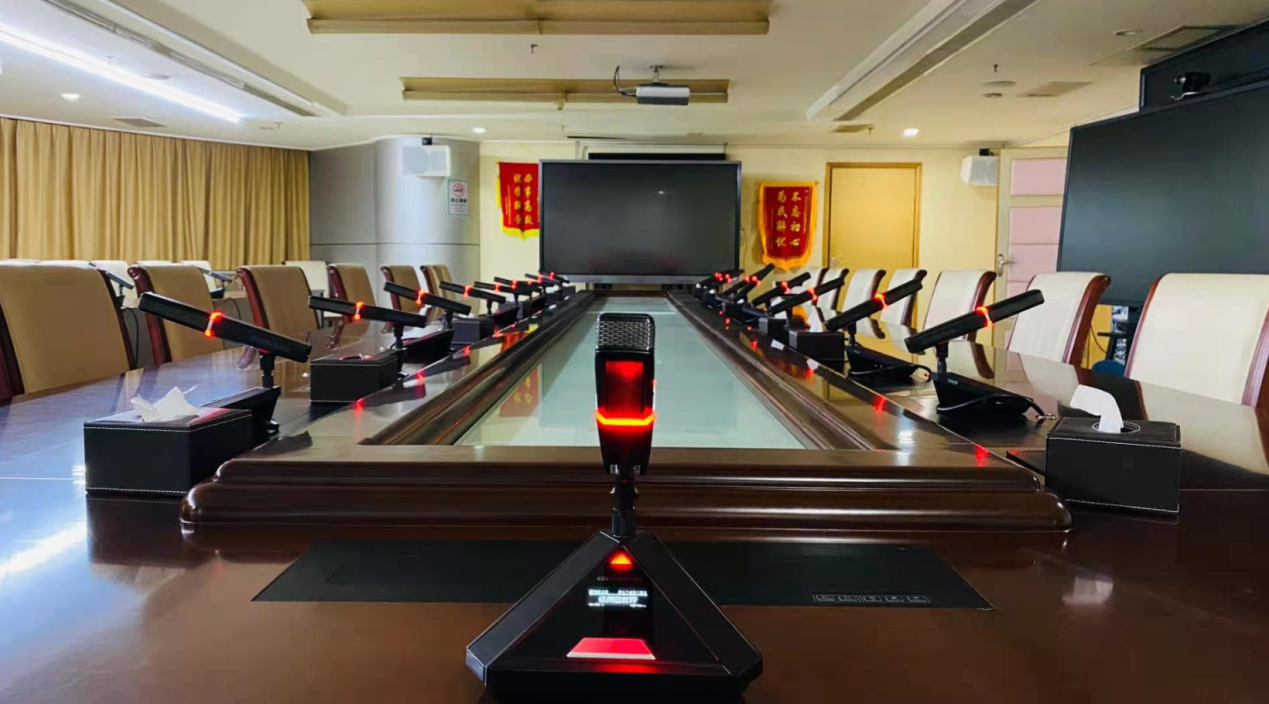 In the center, GONSIN dual-chain backups conference system is equipped with original invention patent technology, advanced digital audio processing, built-in high-speed DSP digital audio processor, which can filter out invalid low frequency components in the sound, improve the overall sound pickup effect, and ensure excellent sound quality. Besides, it can realize remote video conference , and can realize richer multimedia functions with paperless conference system. What's more, used with GONSIN intelligent electronic table card, it can display multiple information such as the working status of the microphone terminal.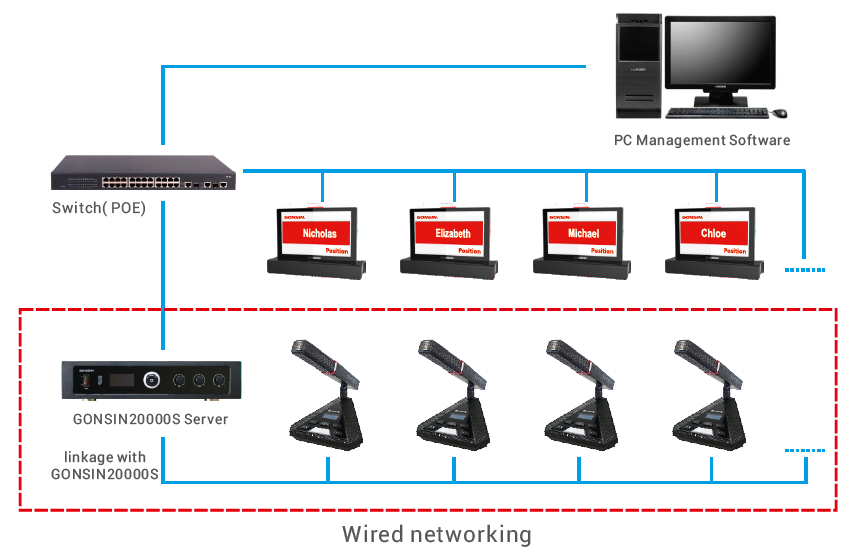 Based on Android operating system, GONSIN intelligent electronic table card system can be managed by APP , supporting connect to the Bluetooth automatically by scanning the code. The terminal adopts full metal shell design, with 7.5-inch electronic ink and dual screen, which can synchronously display the attendee information, logo, background image and color. Besides, it can quickly call the pre stored row, complete the rapid updating of table card information of all participants, and solve the use needs of different meetings, different participants, different seat arrangements, etc.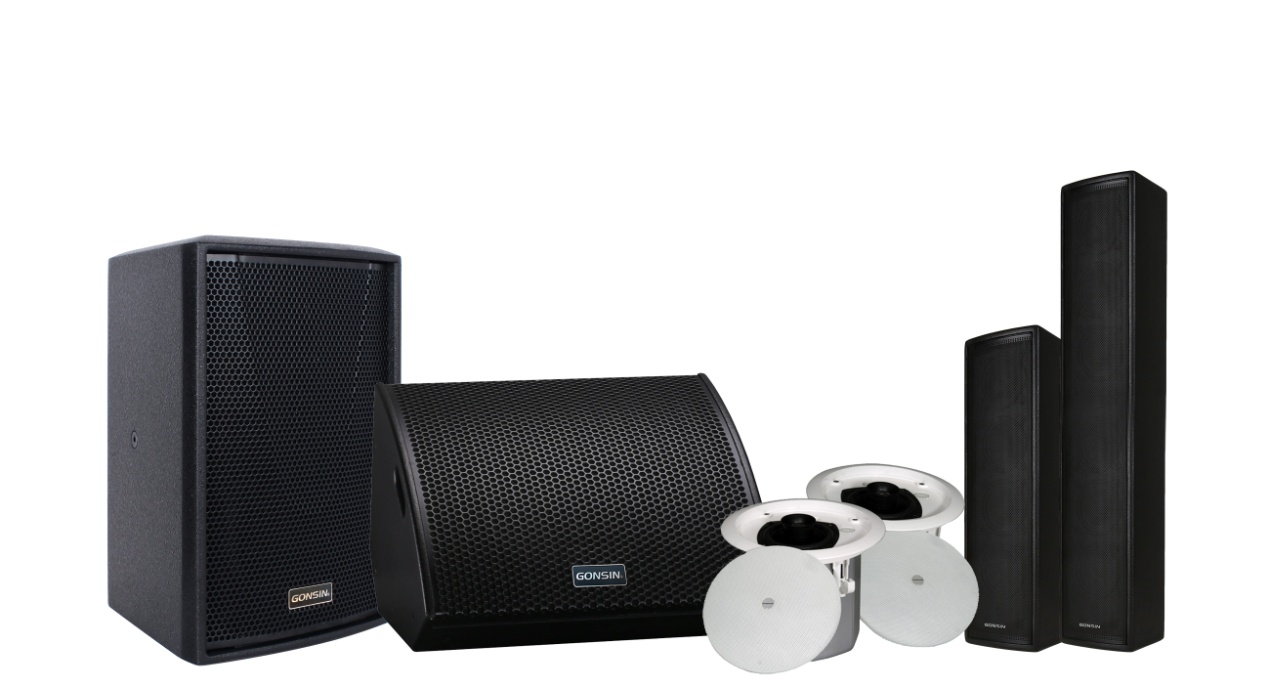 GONSIN PA system has multiple series, such as multi-function speakers, column line array speakers, monitor speaker, subwoofer speaker, ceiling speaker, box speaker line array, etc., which can be selected according to different needs in the venue. And it has stable power output, clear sound, strong penetrating power, and extremely high sound pressure level. Moreover, GONSIN power amplifier unit is equipped with an all-copper toroidal transformer, high-power, low-noise amplifier circuit, to provide sufficient power supply for the system. With good transient response effect for high-power output, it provides an excellent conference experience for the center.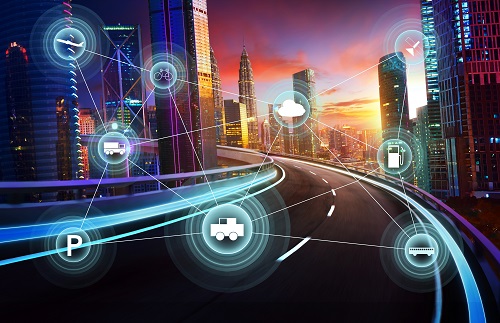 The informatization construction promotes the integrated application of high-tech information technology, forming a safe, open and compatible "digital highway", and making the good effect for the transportation center.