The five-day 124th Canton Fair comes to a close on 19th October. This fair has set up 51 exhibition areas based on 16 categories of products, including 59,647 booths. 24,947 enterprises have taken part in this fair, with 8,735 in the first session.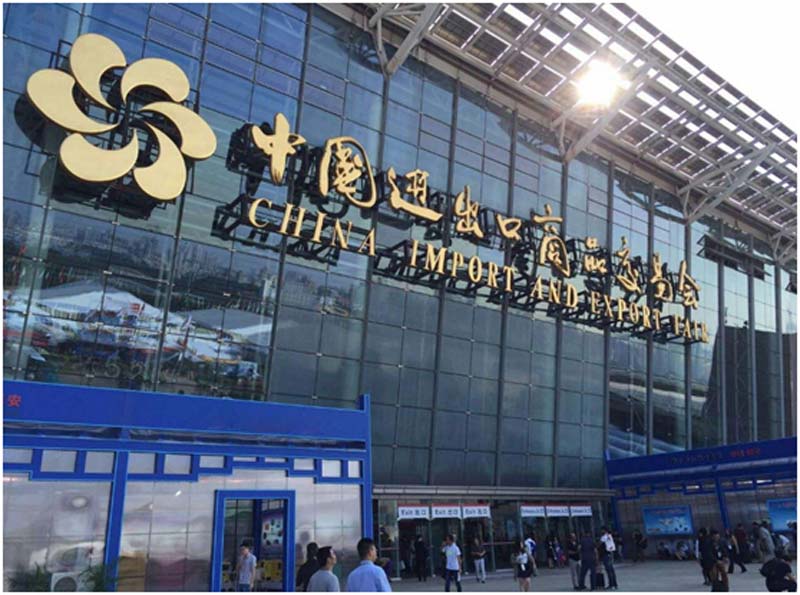 Together with well-known brands at home, GONSIN has presented itself in the Canton Fair. Buyers from all over the world come to our booth in constant streams.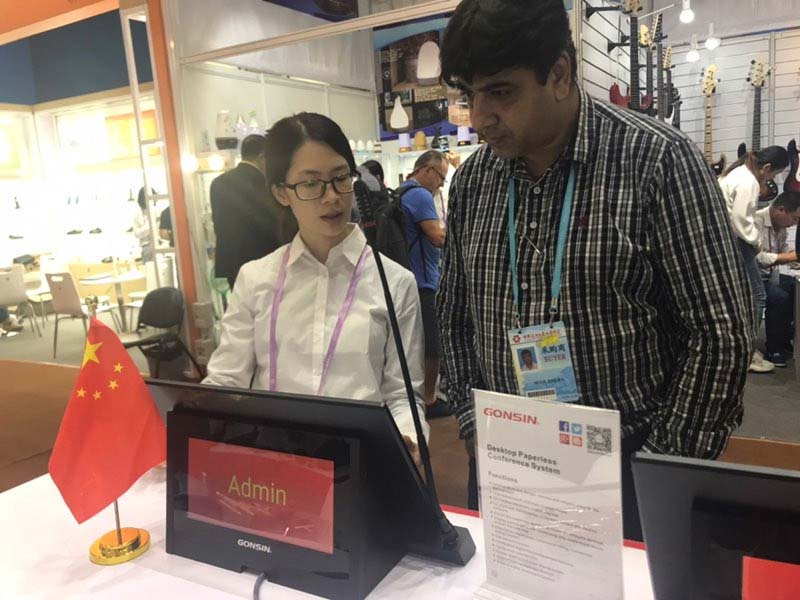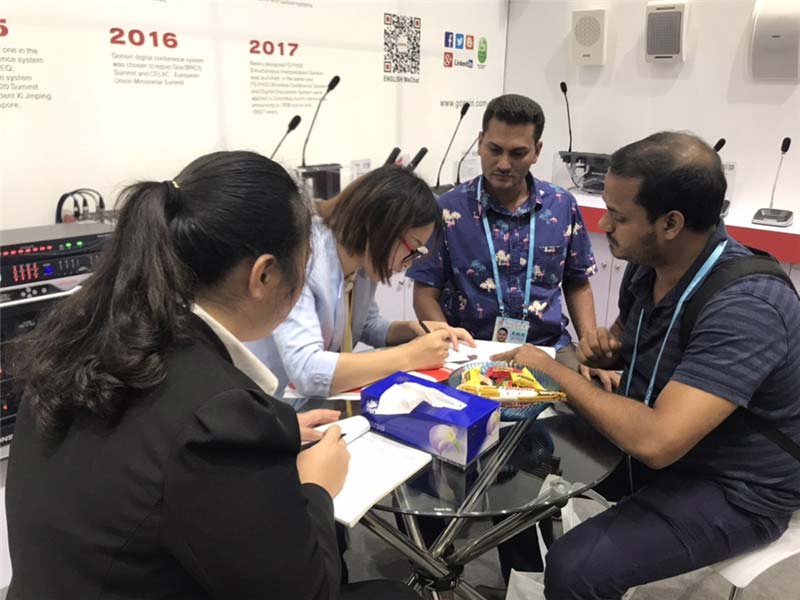 GONSIN's booth is surrounded by foreign purchasers asking for information of our products on display. Although in different skin color and specking various languages, they are all attracted by GONSIN's products, which in return reflects GONSIN's good international image.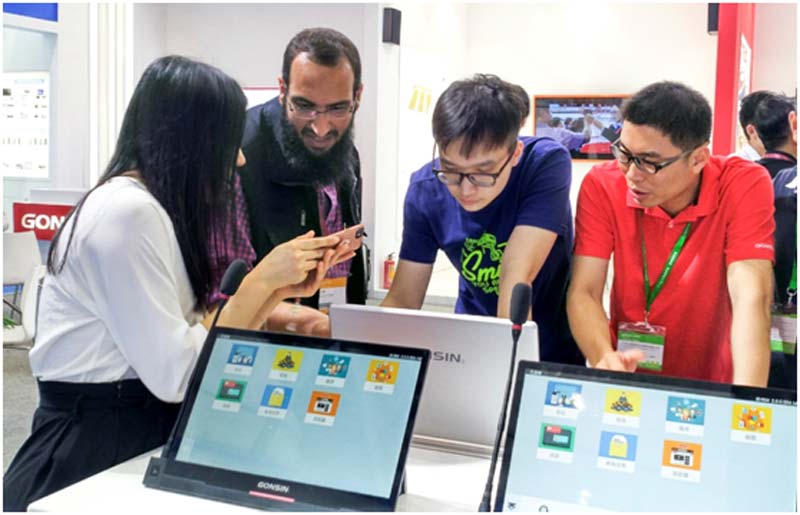 Among all products those purchasers inquiry for, GONSIN's new Desktop Paperless Terminal is one of the most attention-worth products. A lot of buyers expressed strong interest in GONSIN paperless DCS-2062. In recent years, the concept of paperless has swept the world, and further promoted the development and application of paperless technology. As a leading domestic conference equipment provider, GONSIN Conference has launched a variety of terminal forms, such as tablet paperless, LCD lifting paperless, desktop paperless integrated machine, providing more quality options for different customers, and has also undertaken paperless conference system projects in many countries around the world.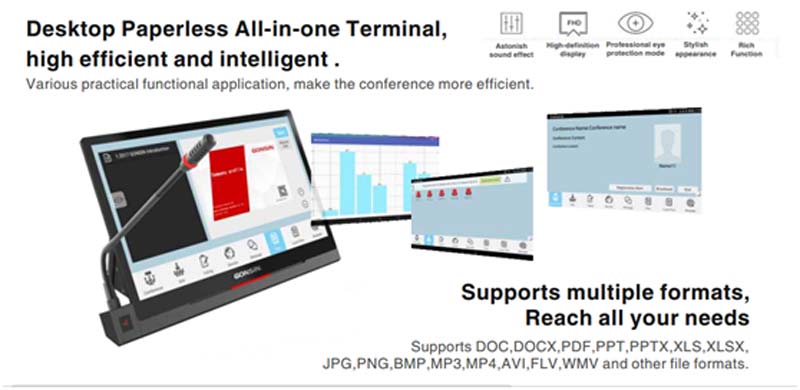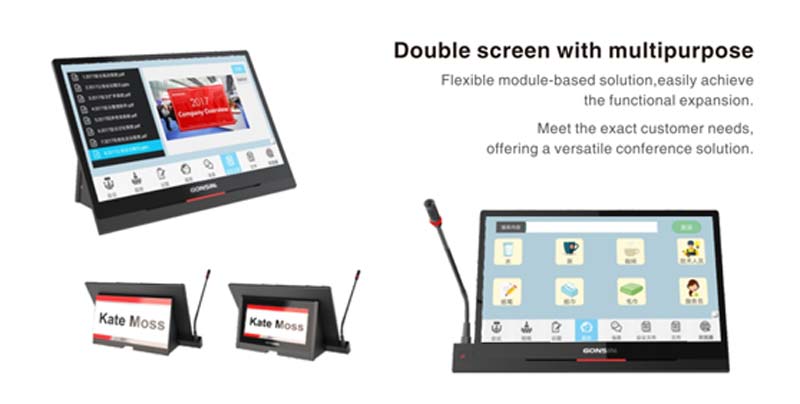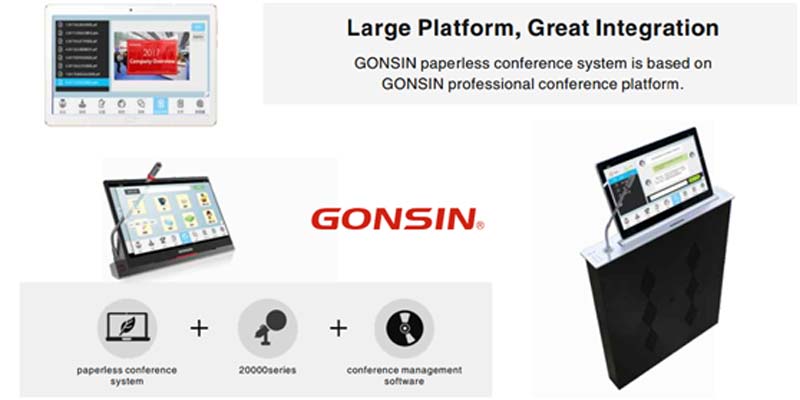 GONSIN paperless conference system, has been advocating the concept of efficient and convenient meetings, and committed to fundamentally address the shortcomings of the meeting, so that the meeting can become more convenient, smarter and more stable.