Adhering to the concept of low-carbon development, GONSIN paperless conference system has the features of efficiency, energy-saving, environmentally friendly, and low-carbon, bringing a more intelligent and efficient conference experience to the users.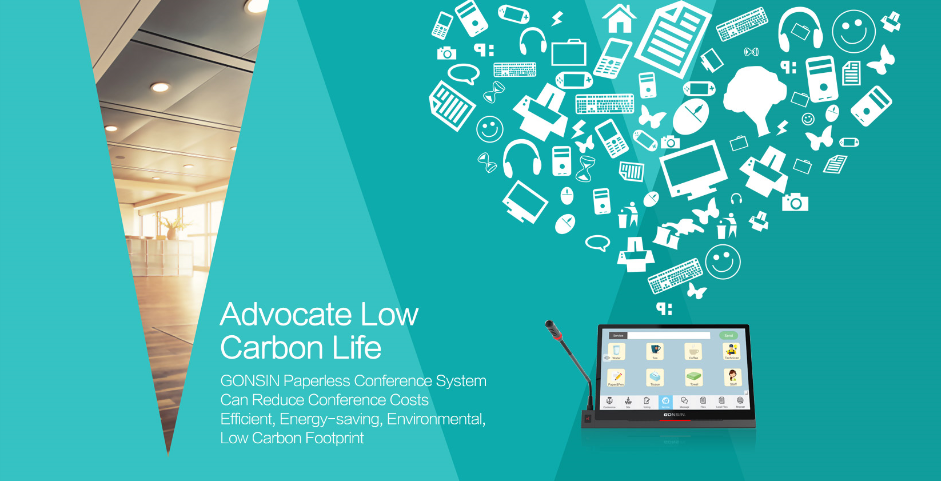 The new project of the Command center of Shanghai Ferry Company was adopted GONSIN Lifting Paperless Conference System. The LCD screen and microphone stem adopt an independent lifting design. The panel buttons individually control the lifting of the LCD screen or the microphone stem. It is flexible and easy to use. It easily solves the problem of equipment hiding and storage and keeps the venue clean and tidy. The product has an excellent performance in many aspects such as function, appearance, structure, mute design, and other aspects.
The core functions of the paperless conference system cover the meeting agenda, topic materials, file browsing, USB files reading, temporary files, electronic whiteboards, message sending, call services, conference registration, voting, remote video, screen sharing, large-screen display, electronic table card, document comments, etc.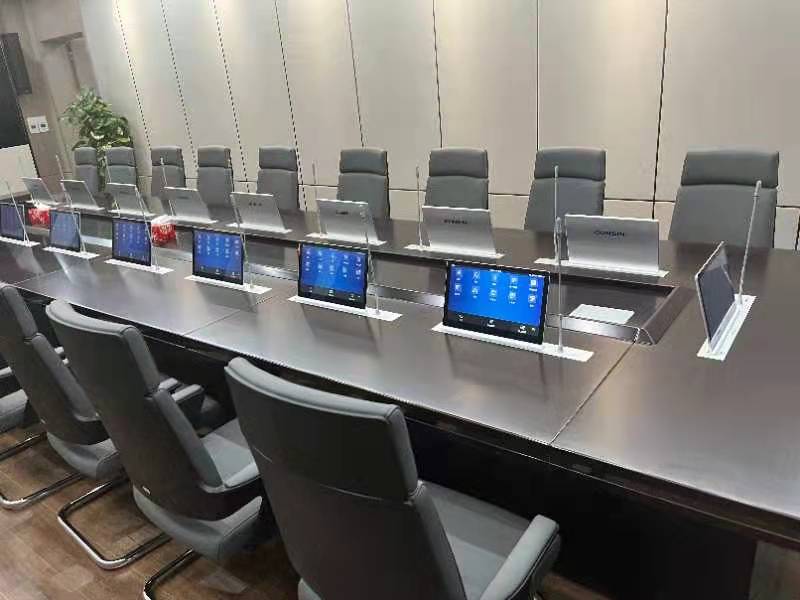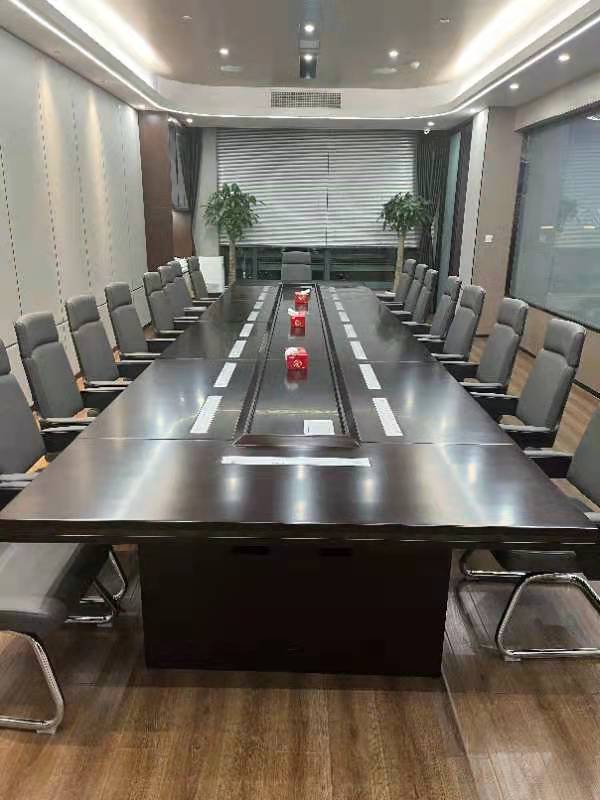 GONSIN Lifting Paperless Conference System integrates a variety of intelligent communication technologies, audio technologies, video technologies, and software technologies into the pre-meeting, mid-and post-meeting. Through the electronic exchange of documents, it will provide users with a convenient and efficient meeting experience. The form of electronic file sharing and exchange greatly reduces the consumption of paper and meets the low-carbon requirements of energy conservation and environmental protection. Moreover, the paperless conference system is far more than helping users realize the electronification of conference documents, it also satisfies the functions of free interaction and interconnection of various signals in the traditional multi-functional conference room.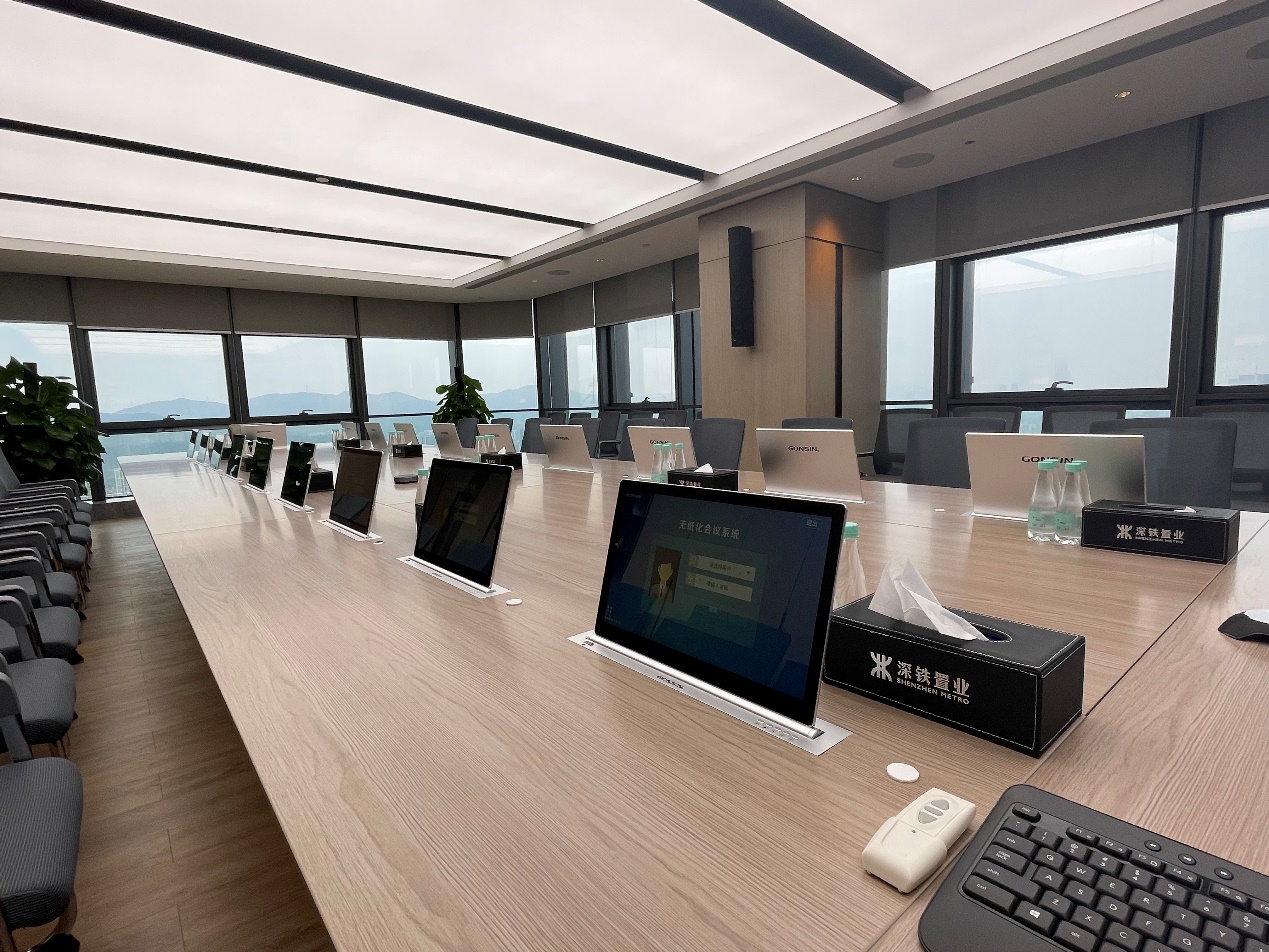 Shenzhen Metro Property Building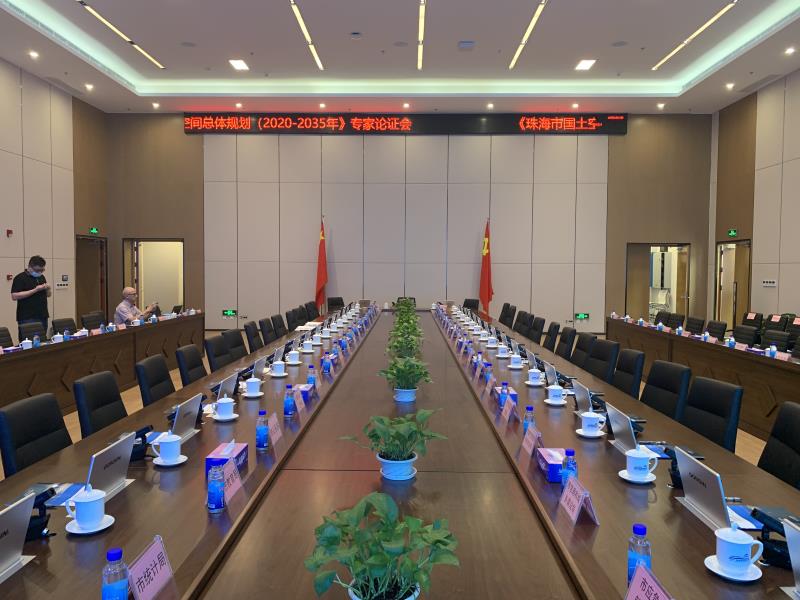 Zhuhai Museum & Urban Planning Exhibition Hall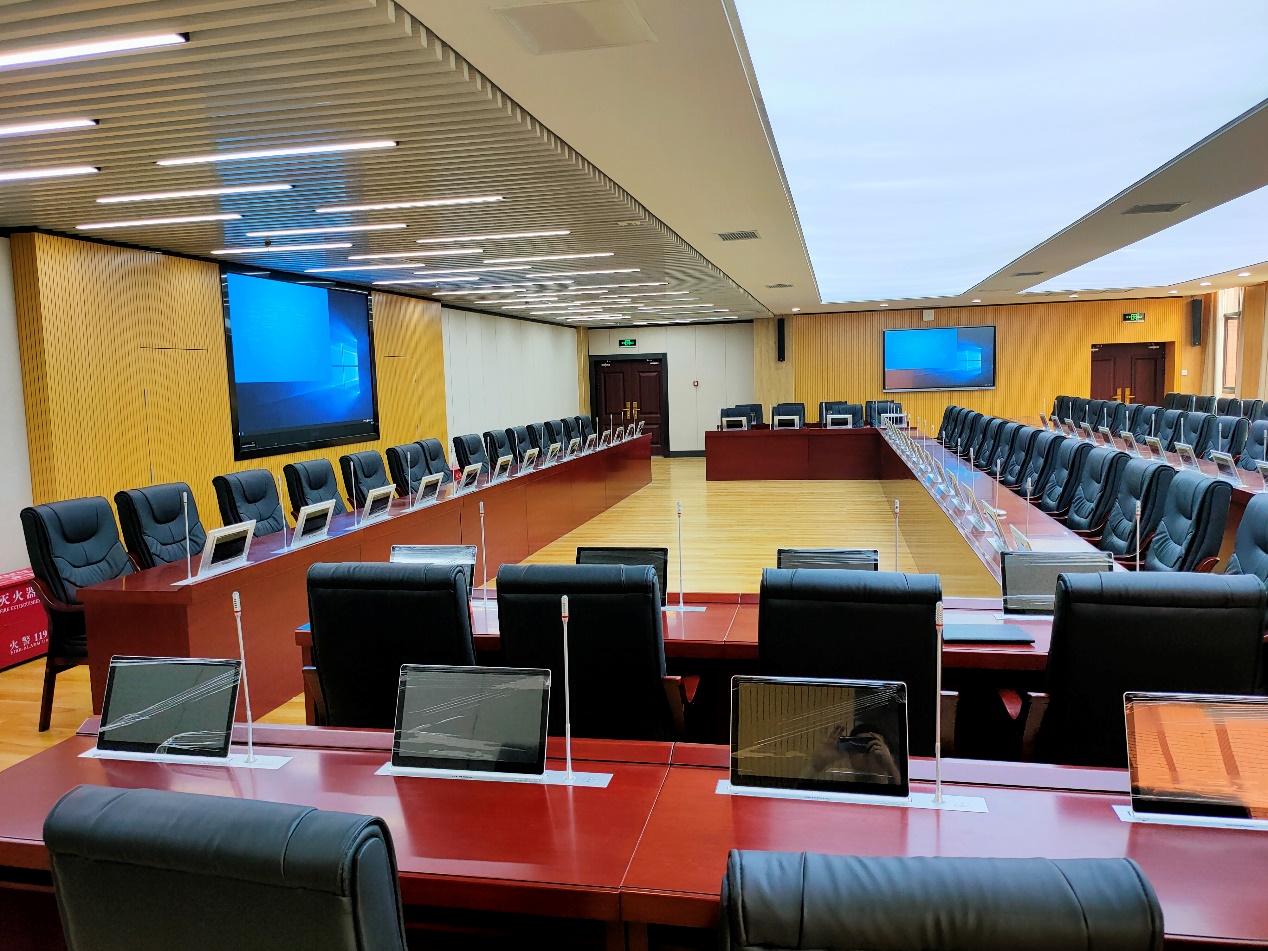 Southwest Minzu University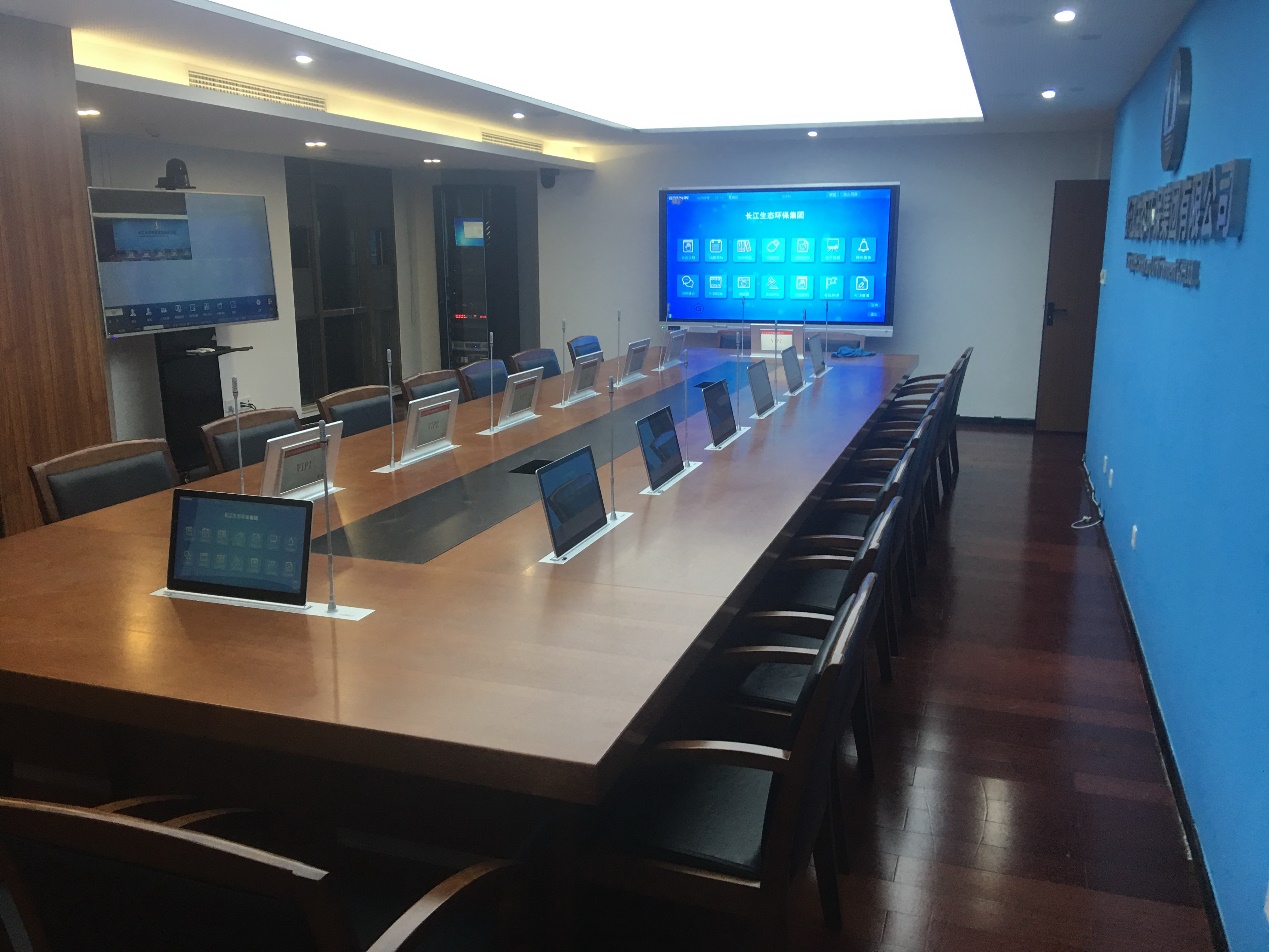 Gonsin Paperless Conference System Yangtze Ecology and Environment Co., Ltd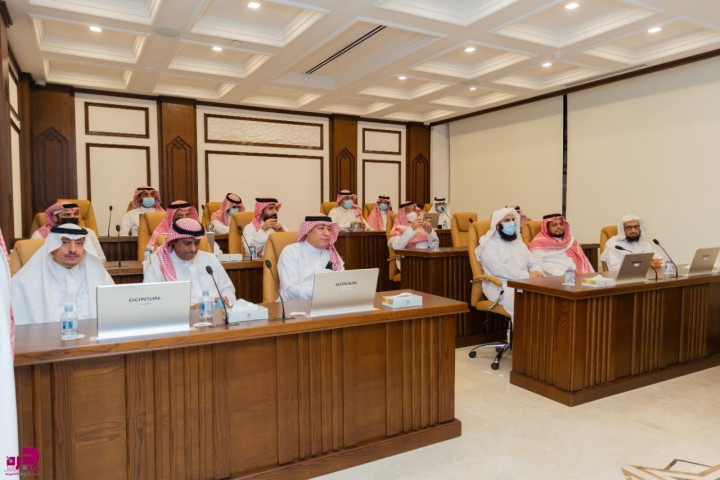 Makkah Chamber, Saudi Arabia