The Makkah Chamber of Commerce & Industry (MCCI) is a semi-government organization that regulates and serves the business community in Makkah, Saudi Arabia. Since Saudi Arabia established diplomatic relations with China in 1990, the two countries have enjoyed friendly cooperation, have had a frequent communication and have expanded the cooperation fields increasingly.
GONSIN, as the industry's leading provider of overall solutions for AV conferencing systems, after receiving the needs of MCCI, designed specific overall solutions, including Discussion System, Paperless Conference System, automatic camera tracking system and PA system.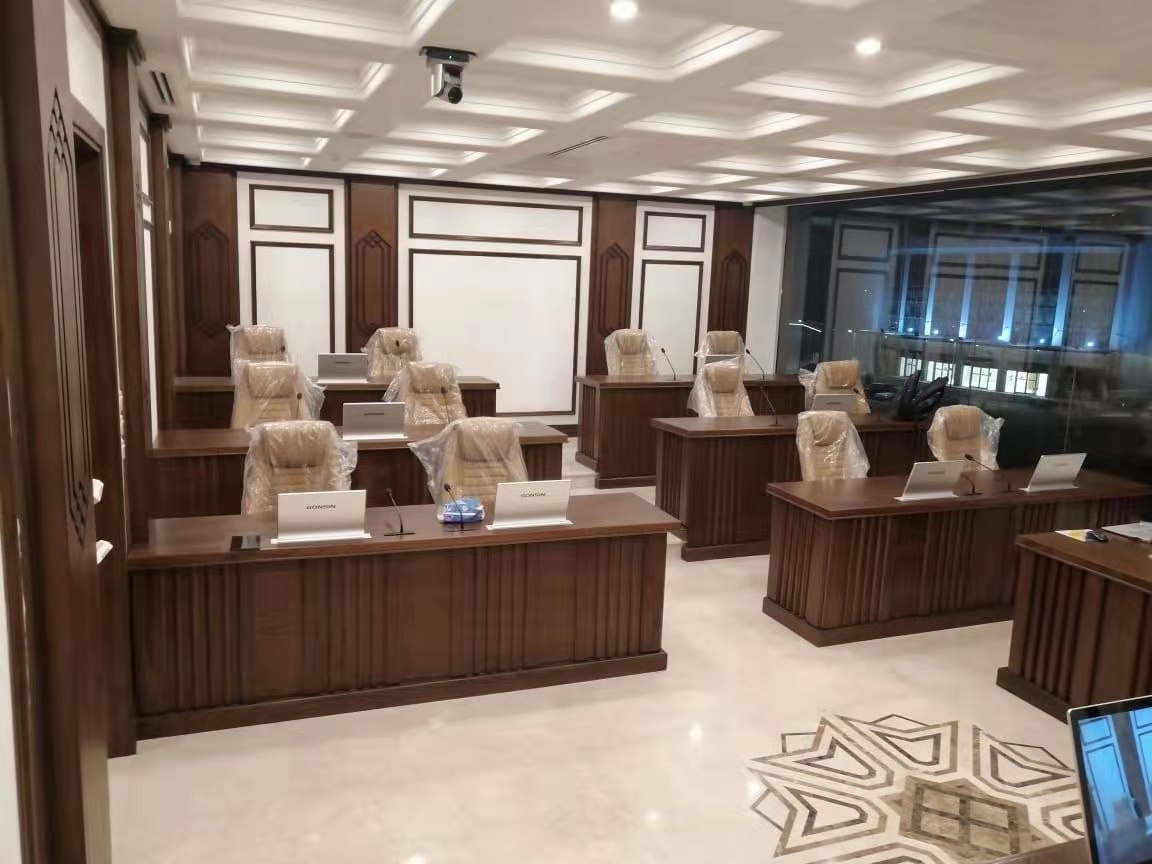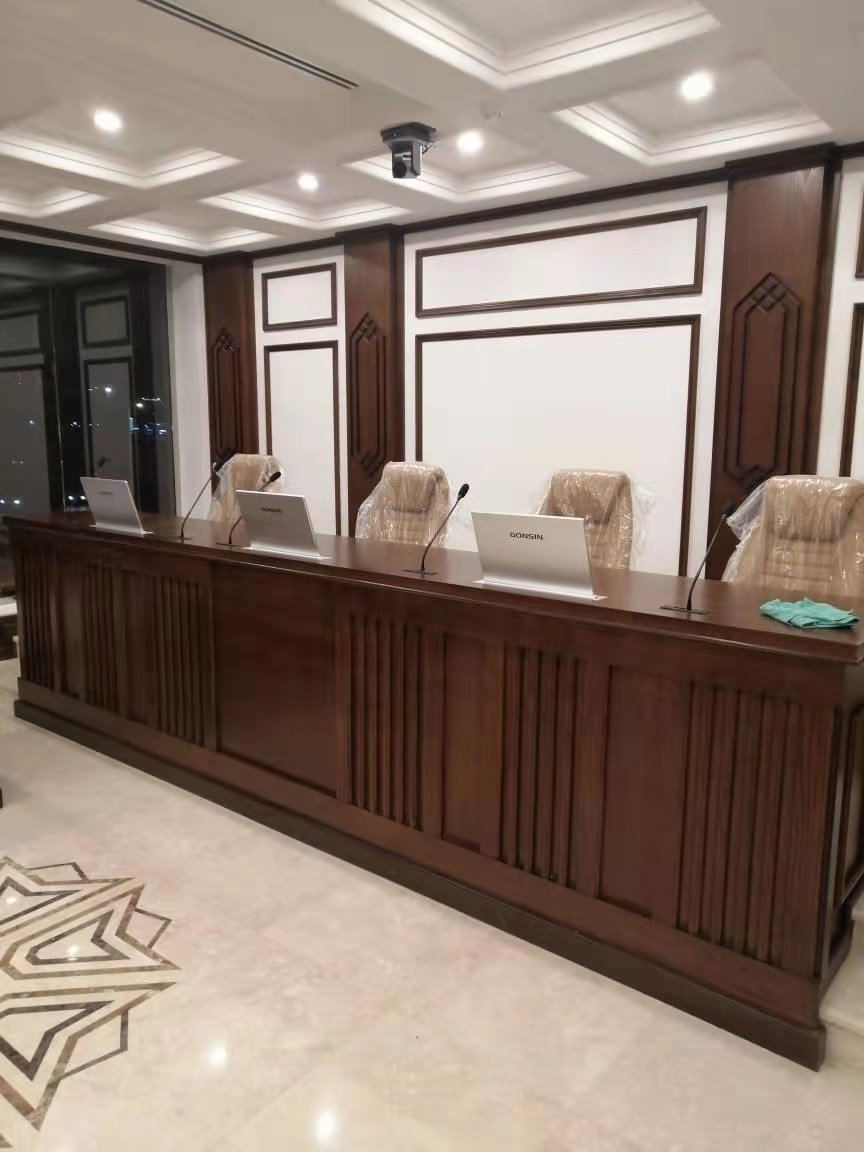 The conference room of MCCI
Regard to the conference room of MCCI, GONSIN paperless conference system and 5600 series embedded digital conference discussion system were applied in it. By using the combined system, it can realize powerful functions, such as meeting recording, screen sharing, file sharing and so on. What's more, it supports the expansion of the ASR system, which can generate meeting minutes, training records, real-time speech subtitles, interview records transcription, real-time court trial records, etc.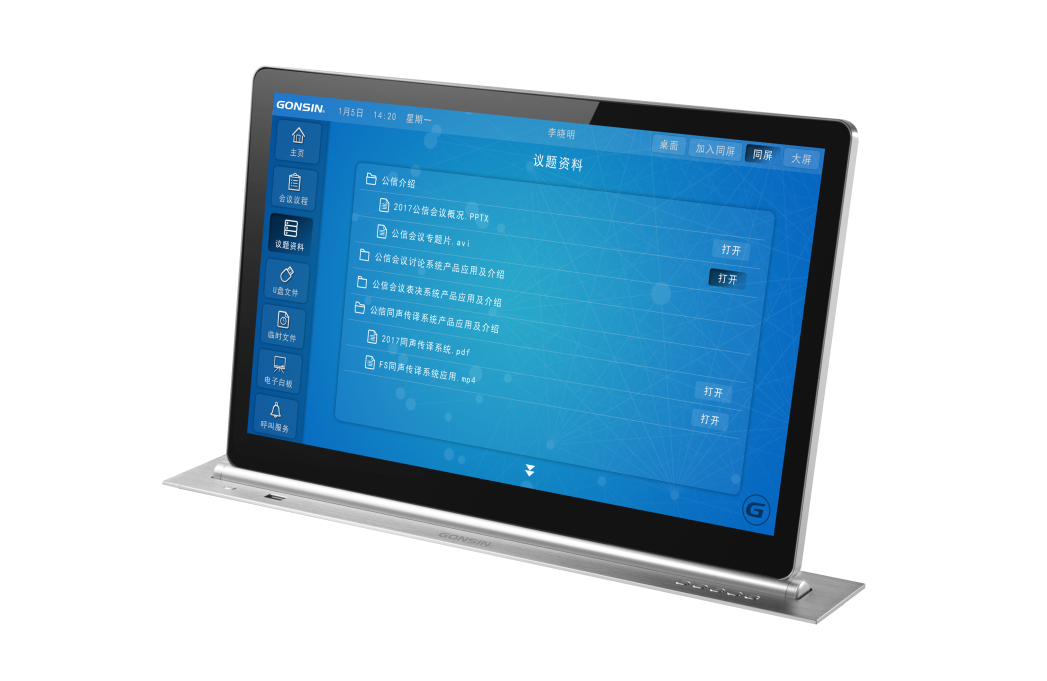 The lifting paperless conference terminal
GONSIN PA system has multiple series——multi-function speakers, PA column speakers, monitor wedge speakers, subwoofer speakers, ceiling speakers, box speaker line array, etc., which can be selected according to different needs. Moreover, it has stable power output, clear sound, strong penetrating power, and extremely high sound pressure level.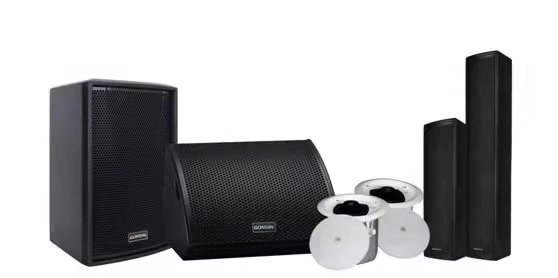 As for the unit of PA, it is equipped with an all-copper toroidal transformer, high-power, low-noise amplifier circuit, to provide sufficient power supply for the system. So the high-power output and the good transient response provide the a good conference experience.
While meeting the basic requirements, it was also applied with the HD camera tracking system, which can realize automatic camera tracking function when making a speech. In addition to used in the local meetings, it can be also used for the remote video meetings, providing the flexible meeting modes.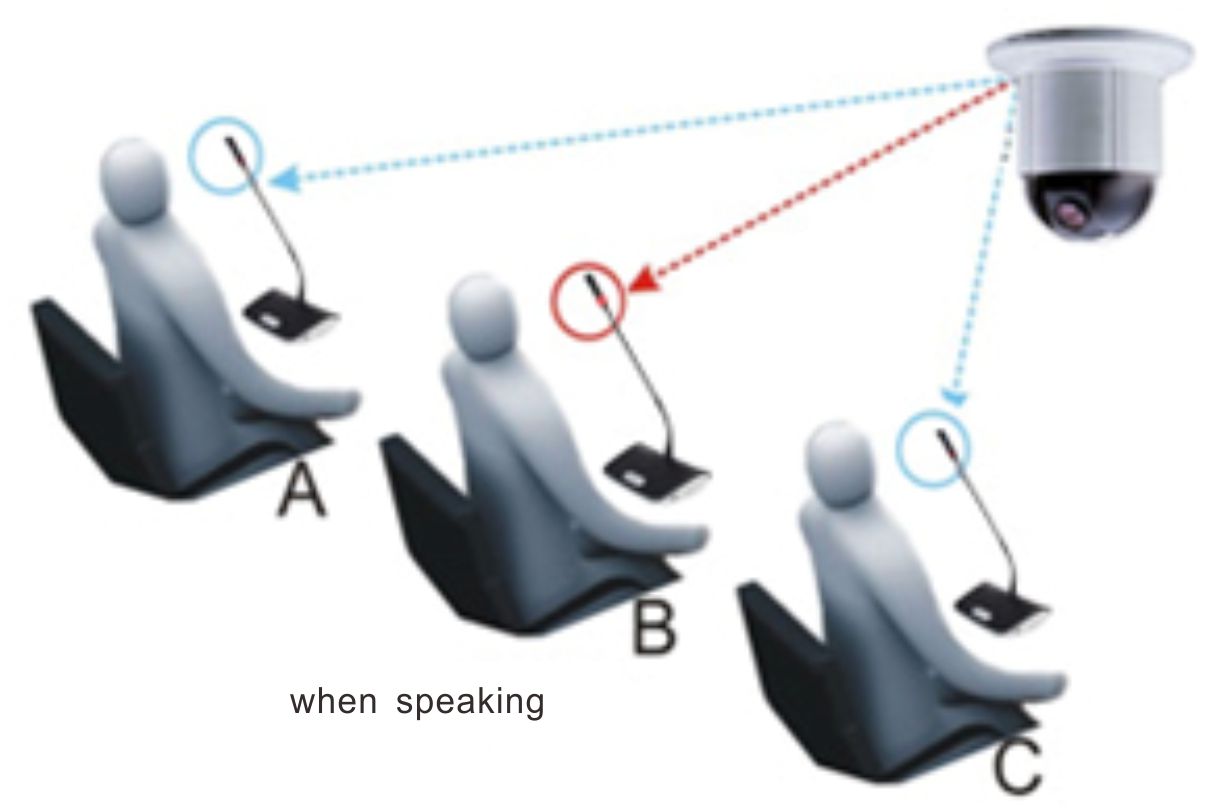 By using GONSIN paperless conference system, the high-quality information exchange platform, it improves the work efficiency for MCCI.
More cases in Saudi Arabia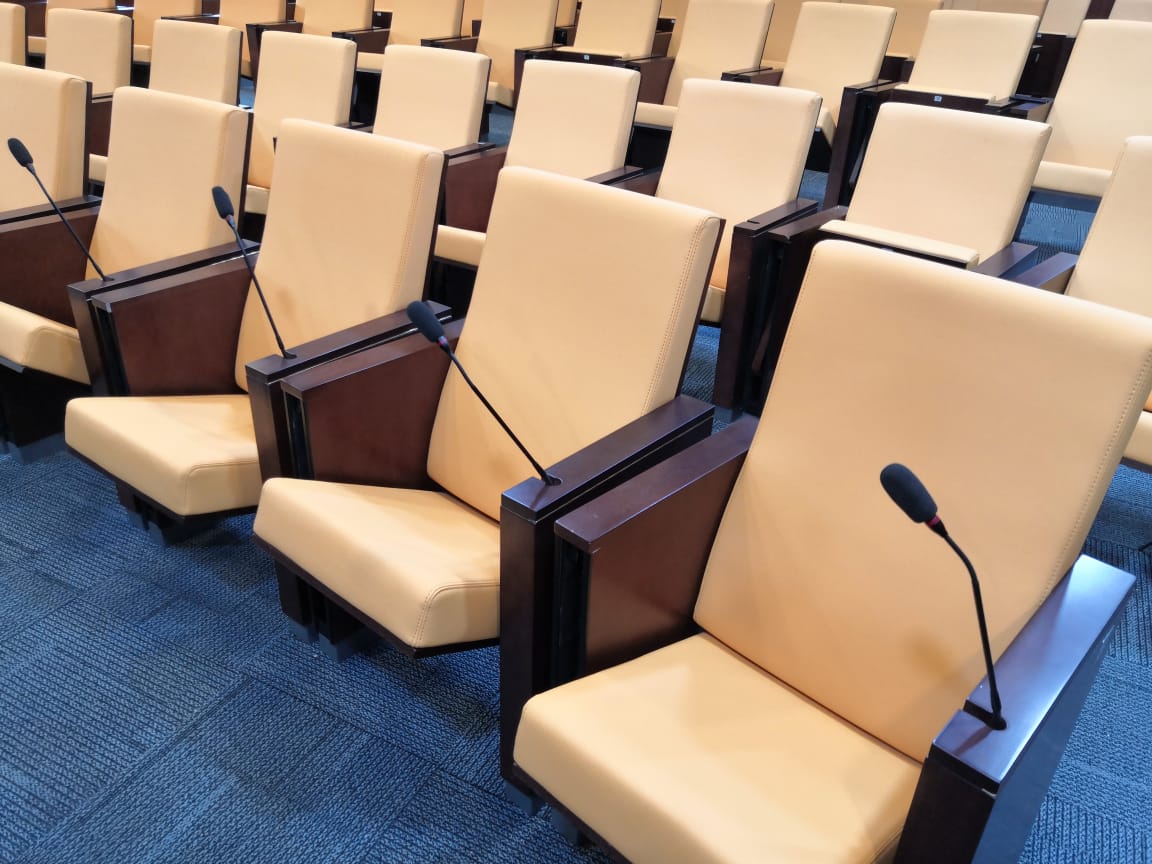 Flush-mounting Digital Conference System TL-5600
King Abdulaziz University in Jeddah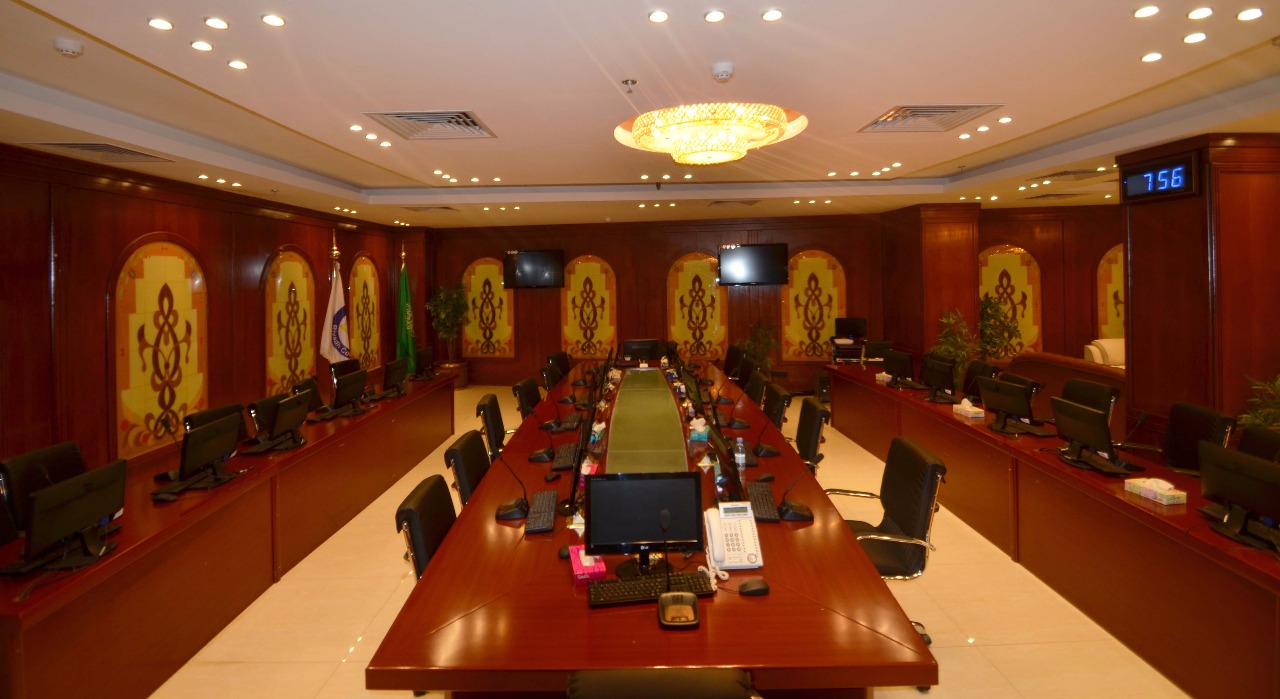 FS-FHSS Wireless Congress System DCS-3021
Riyadh Colleges of Dentistry and Pharmacy in KSA