The 2018 Canton Fair Design Awards Ceremony and Design Innovation Forum has been held in the Canton Fair Exhibition Hall on 24th Oct. With the theme "Innovation and Development; Transformation and Upgrading", this forum intended to explore a road for China's enterprises to innovate design, upgrade and transform, to guide enterprises to take the road of innovation and development, and to show the charm of "China's Creation" and "China's Design" to the world.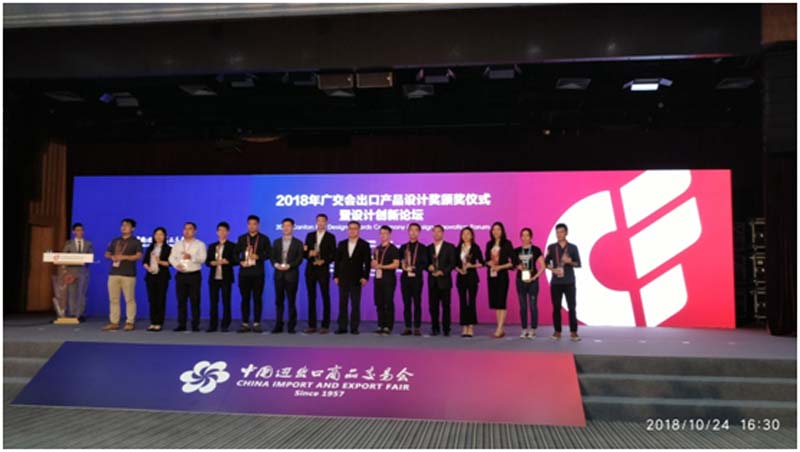 A total of 1214 products from 629 enterprises have participated in the competition this year. GONSIN's conference discussion terminal DCS-2043 has stood out from many high-quality products, and won the CF Bronze Award. This is the second time for GONSIN to get this prize.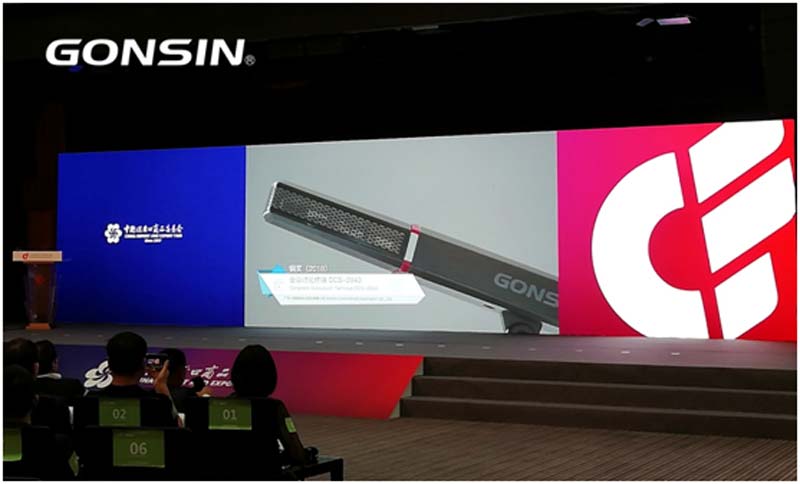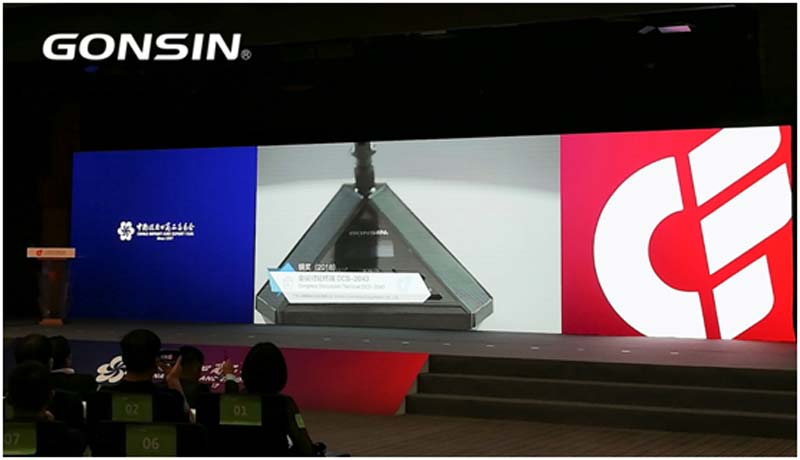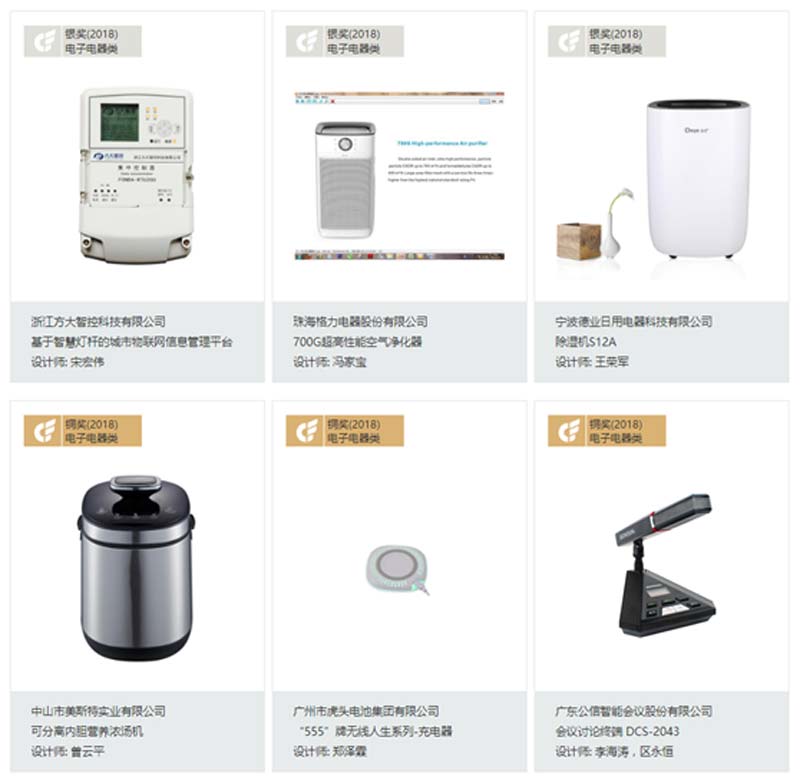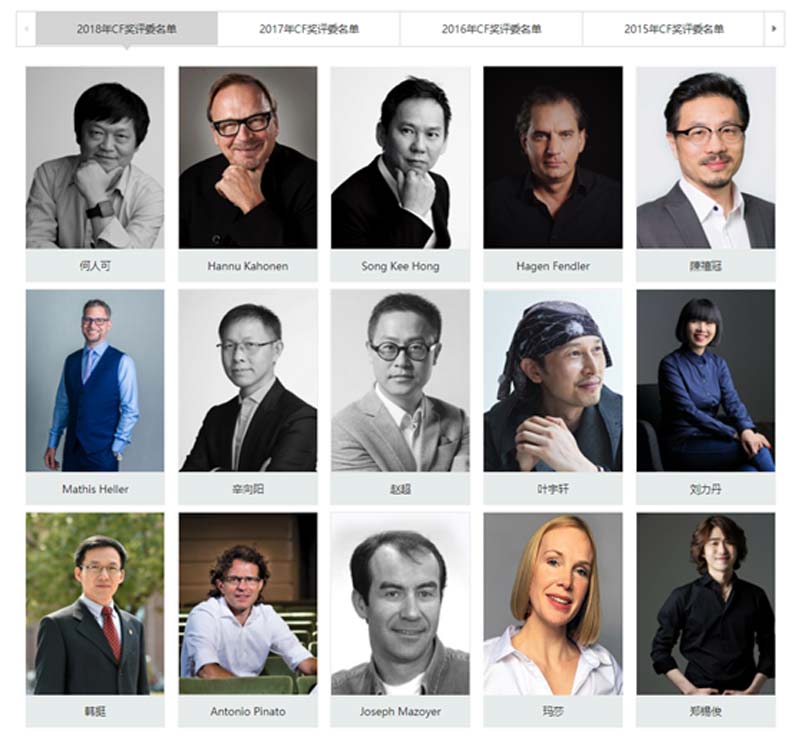 As one of the important carriers of the high quality development of the Canton Fair, CF Design Award has been insisting on high standards, high requirements, authoritative profession, openness and transparency since its inception. GONSIN has won the CF prize for two times in a row, which is the affirmation of GONSIN's product design. The Canton Fair is one of the most authoritative platform, with the help of which, we can publicize GONSIN's products, so as to gain more market recognition and transaction, and set up a benchmark for innovative enterprises in the field of the conference system, showing the charm of GONSIN's products to buyers from all over the world.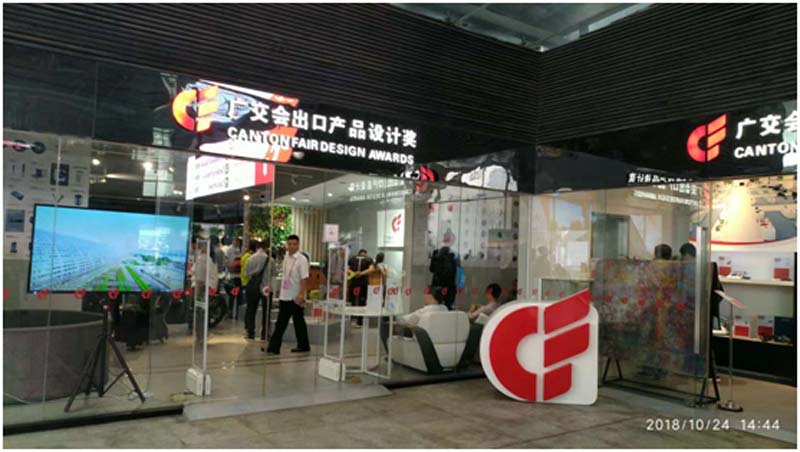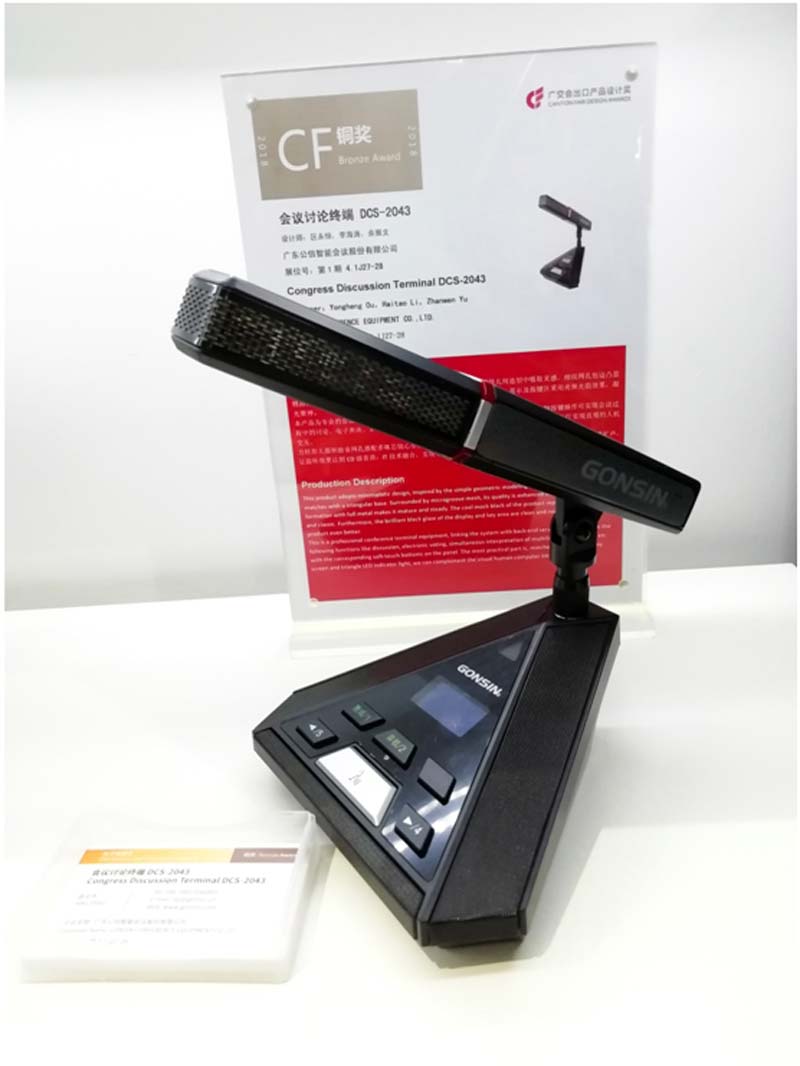 The award-winning DCS-2043 digital conference discussion system is the brand new masterpiece in 2018. It adopts concise and lively modern industrial design, fashionable and brilliant. With the design of multi-head, hyper-cardioid directional electret microphone, as well as the optimization of acoustic design, the sound quality has been greatly improved. Combined with the GONSIN's paperless conference system, it can provide users with a variety of functional upgrades.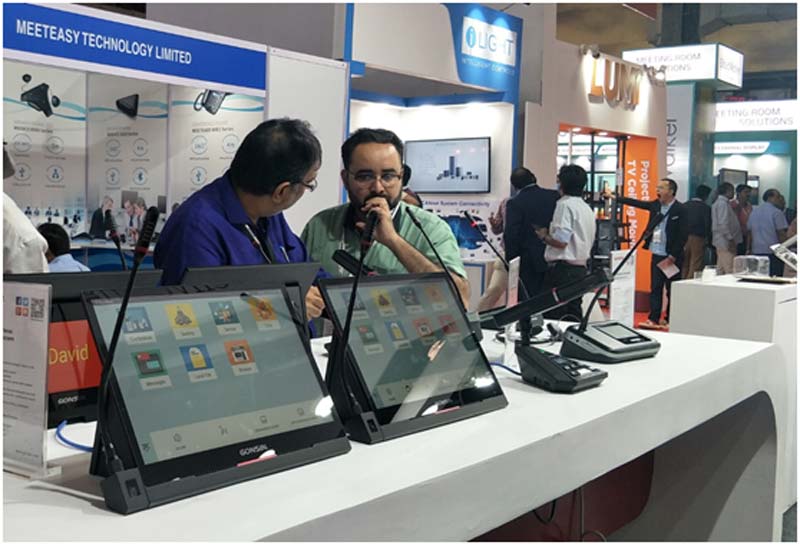 Following the trend of innovation and development in China, we get to know—only through innovation can we will have a future. More than ten-years development has served GONSIN with a sound innovation system. Through continuous investment in R&D and design, optimizing enterprise structure, and actively embracing the Internet, GONSIN is stepping to a new height in the audio and video conferencing industry!