In the recent GDP list of 25 provinces, Guizhou is one of two provinces that economic growth is more than 10 percent. For the last 14 years, Guizhou province has kept a rapid development rate, optimized its economic structure, improved its people's well-being.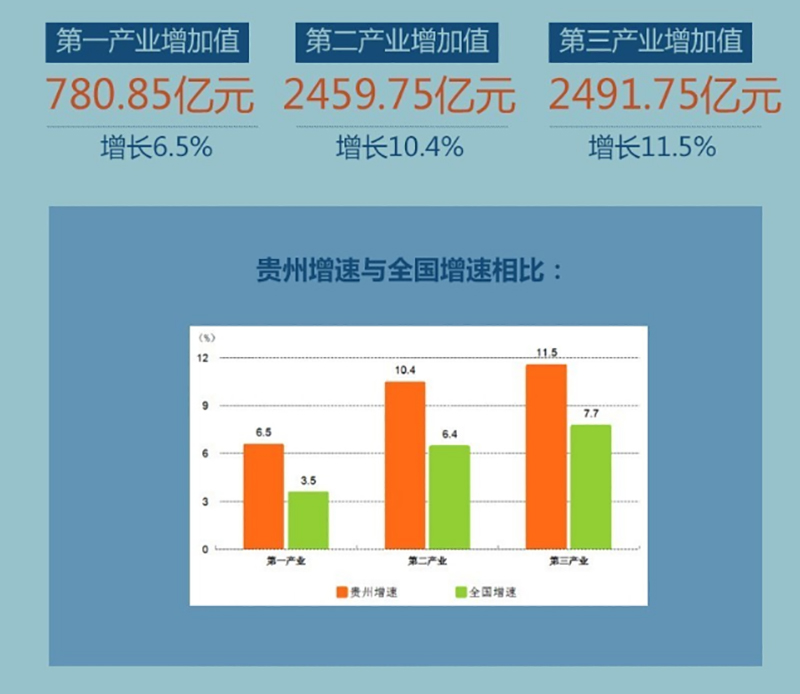 The rapid development is the result of a joint effort of Guizhou people and the people's congress at all levels. In order to improve their working efficiency, the people's congress standing committee of Yuping county has reached out to the demands for its conference system that will be installed in the conference hall.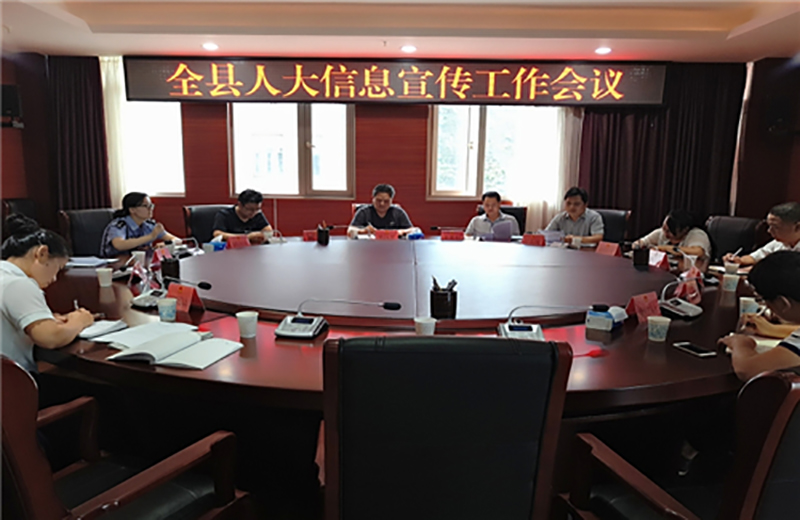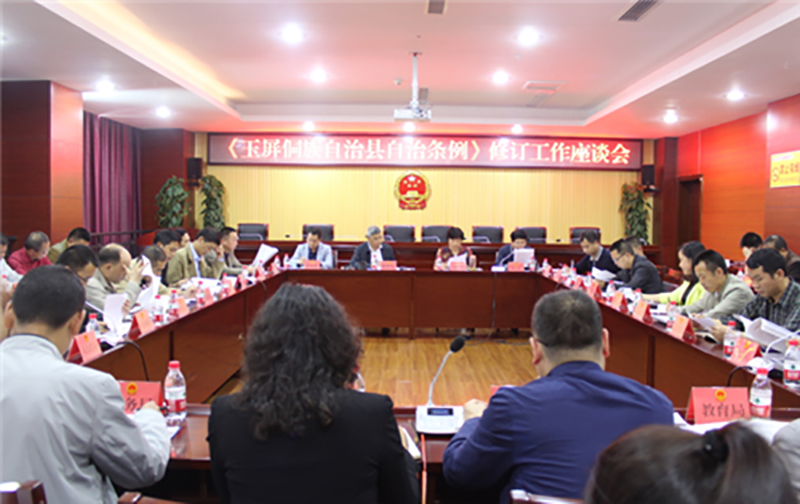 1.Conference Discussion System
A. There are several conference halls with 208 seats in the building, which requires daisy-chaining connection, stable data transmission, easy to operate, excellent sound quality. Besides the chairman and vice-chairman, 4 delegates can talk at the same time. With the approval from the chairman host, the microphone enters the speak mode. Speaker can turn off the microphone after speaking.
B. Chairman, vice-chairman units can override or mute the delegate units and can be activated at any time.
Moreover, it comes with more than 3 speaking modes.
2. Voting
A.The voting process complies with the official Chinese voting Laws and regulations.
B. Voting results will automatically be counted by software and displayed on the big screen.
C.Voting options: Yes, No, Abstain. First keypress voting or Final keypress voting is allowed.
D. Conference unit will indicate the voting status on the LCD.
E. Voting results will be saved as files automatically, supporting result review or printing.
3. Conference Attendance Registration
A. Attendance registration: pressing a key or inserting a card
B. Real-time display registration status on the display device with software
C. Unregistered participant is not allowed to speak, vote ant, etc.
4. Conference management software
Easy to operate with multiple functions
Allow the voting result to be displayed on the display device
Support participants' data management, flexible data recalling
Support devise, seats, conference agenda management
5.Multi-media function:
A. Support video and audio recording of the conference
B. Support auto camera tracking of the speaking delegate with display control
C. Viewing angle can cover the whole conference venue
D. Support SD/HD auto-tracking camera.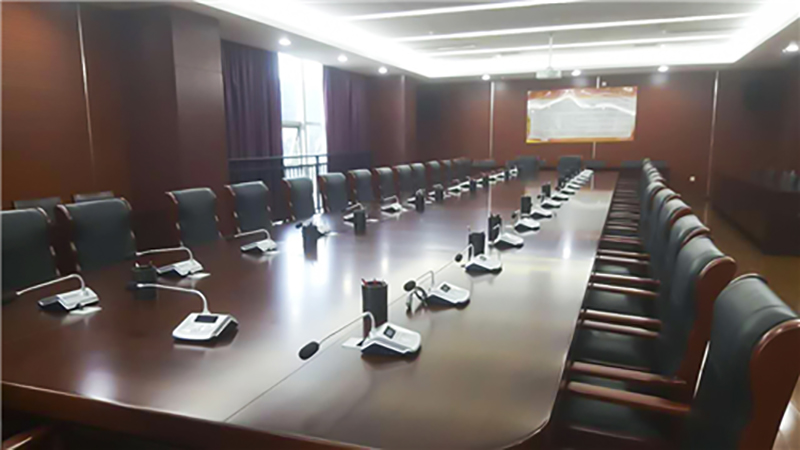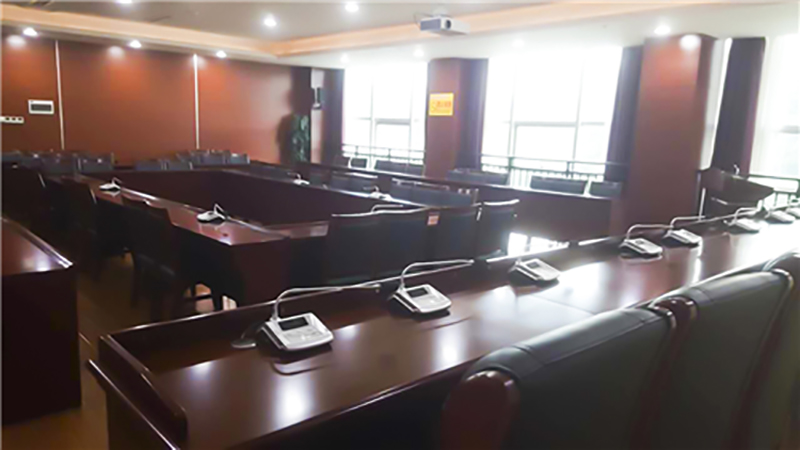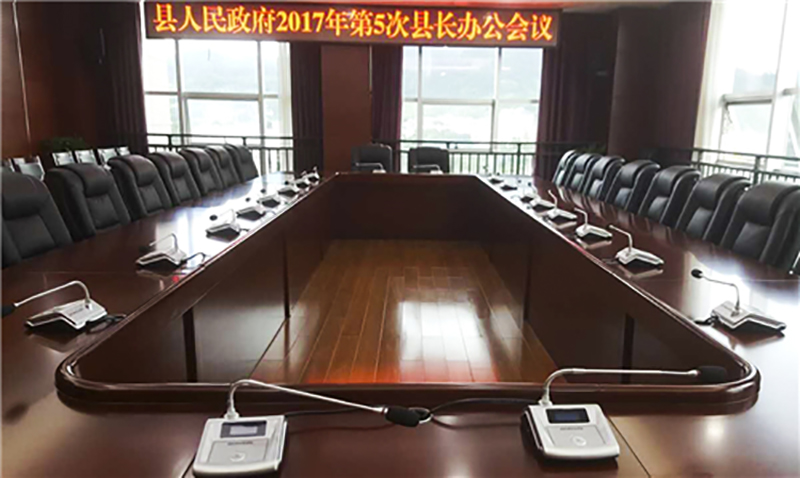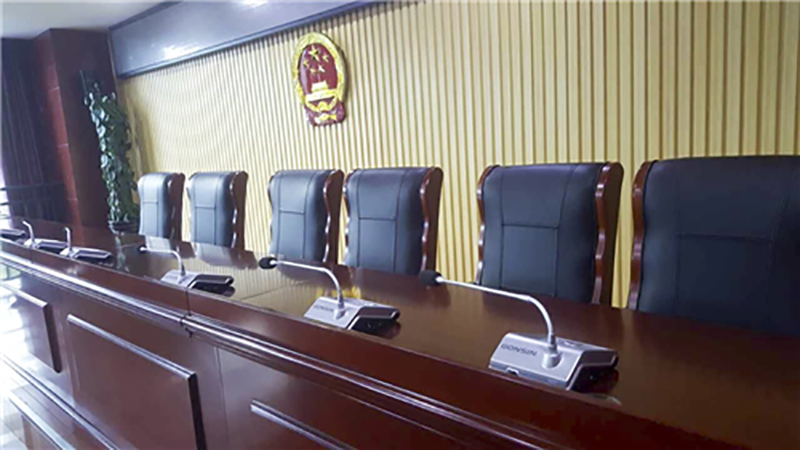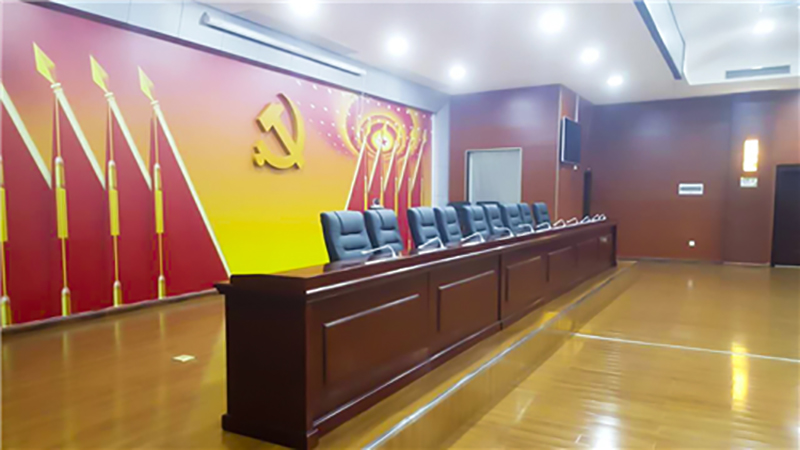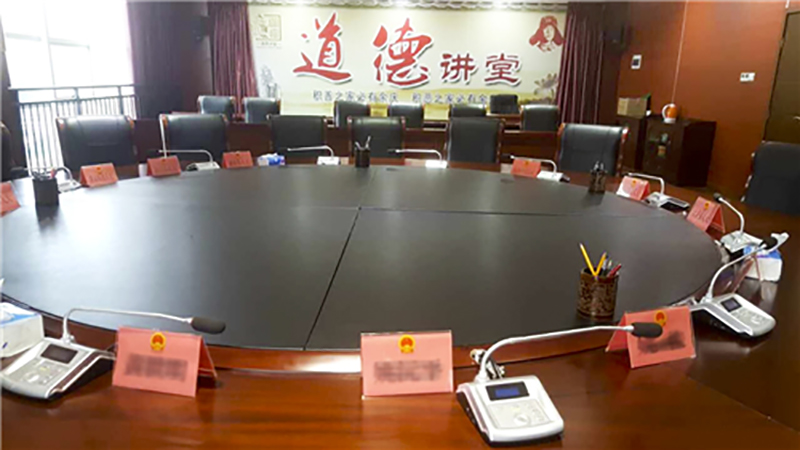 Solution:
According to the demands, GONSIN has provided it with 4200 series desktop digital conference discussion system.
Configuaration list:
| | | | | | |
| --- | --- | --- | --- | --- | --- |
| No | Device | Type | Brand | Quanity | Unit |
| 01 | Central Control Unit | TL-ZB3 | GONSIN | 10 | Unit |
| 02 | Chairman Unit | TL-VXB4200 | GONSIN | 10 | Unit |
| 03 | Delegate Unit | TL-VDB4200 | GONSIN | 208 | Unit |
| 04 | Conference Management Software | V5.0 | GONSIN | 4 | Set |
GONSIN 4200 desktop digital conference system not only meets the basic conference demand but also comes with multiple functions. TL-4200 basic discussion unit has the video camera tracking function, which could be activated automatically when participants use TL-4200 to speak. As participants use TL-4200 to speak, that function could be activated automatically; the dome camera could recognize the picture information, capture the speaker's image and transmit the image signal to display equipment; by the extended function, it comes with the corresponding attendance registration, voting, election, evaluation, and simultaneous interpretation function; the system has the voice-activated function; with VOX, the microphones would be activated as participants speak, and the sensitivity of the voice-activated is adjustable. It is convenient for normal users, meanwhile, it also provides convenience for visually impaired people. It has two kinds of appearance color, black or silver.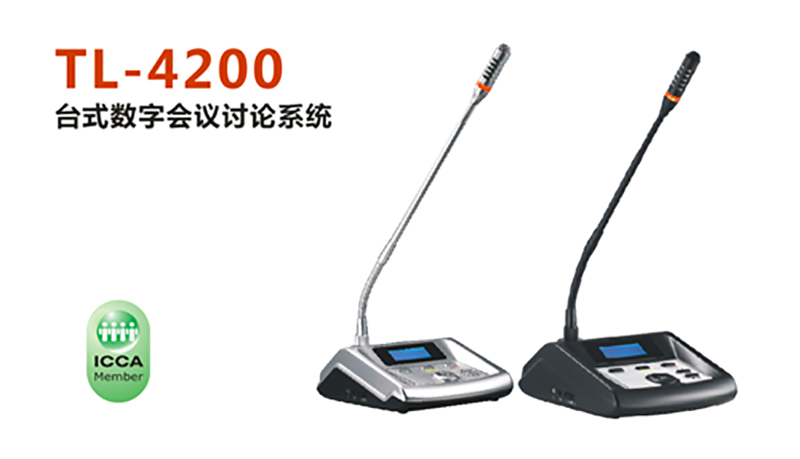 System Functions
Microphone discussion: push to talk or request to talk. AUTO/FIFO/OPERATOR/VOX modes are available for microphone management


Unlimited chairman units and vice-chairman units are allowed


System supports hot-plugging


Six kinds of detachable gooseneck microphone stem


Attendance registration with software: pressing a key or inserting the card


Speak time control with software


VOX function: in vox mode, the unit will be activated as the user speaks; VOX sensitivity can be adjusted by the server ( high, middle, low); microphone time-out is adjustable ( 20-250 seconds), 1-4 delegate unit can be used except the chairman unit


Supports automatic video tracking, with a preset panoramic position


Dynamic LCD messages for voting, discussion, interpretation, and attendance registration


Units come with recording output

The chairman unit has the following functions besides functions above:
Chairman units can be activated at any time

The Chairman unit can override/mute all the active delegate units
Since the installation, the conference system has been applied to various conferences and gained consistent recognization from users. GONSIN team has offered strong technical support for them and strengthened our reputation in users' minds.
Inquiry: https://www.gonsin.com
Or scan WeChat QR code: