In recent years, with the breakthrough of wireless technology, the wireless conference system has been the product development trend in the industry. So far, most applications and products of the conference system could be wireless. With further development of wireless communication technology and its superior flexibility and convenience, the wireless conference system wins popularity in the market and plays important role in various conferences.

The traditional wired conference discussion system conducts its signal transmission through various cables. However, it comes with complicated wiring, and bad extendibility, and other disadvantages. In contrast, without the wiring limit and any damage to the original decoration environment, the wireless conference product is able to complete the system. Put-out-and-play, it not only improves the conference quality but reduces massive operation cost, especially for temporary venues, company conference hall and others.
There are two kinds of wireless technologies, namely, RF( radio frequency) transmission and IR transmission. GONSIN wireless conference discussion system takes 2.4G/5.8G RF transmission. Since launched, GONSIN wireless conference products have gained customers' recognition with their stable technological platform, plentiful practical product functions, unique appearance design. They applied to various key projects at home and abroad. The overall performance of the products has received consistent applause from customers.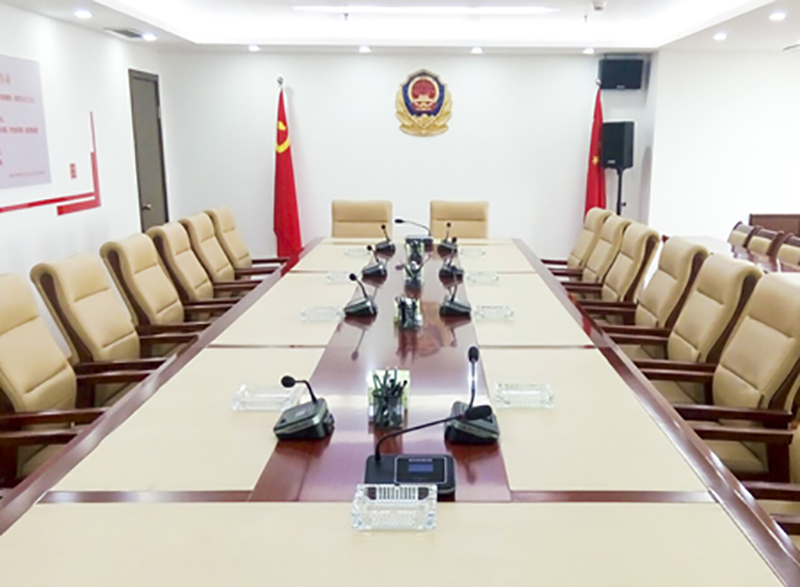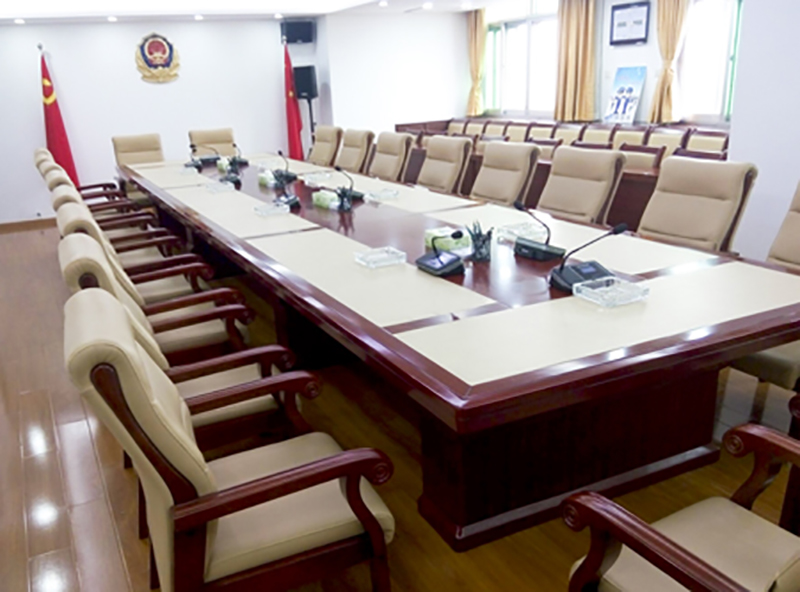 Hefei Municipal Public Security Bureau, Anhui Province
PSB( Public Security Bureau), as the key security department in the county, has a strict confidentiality mechanism, high requirements on information security, various conferences. Aiming to its demand, the GONSIN design team has provided it with a set of a complete solution. GONSIN 10000 series dual-band wireless conference system utilizes an encryption algorithm in its communication design to ensure data security; it also supports a 2.4G /5.8G dual-band communication frequency band for stable system operation. The system offers technical support for the conferences of the Hefei Municipal Public Security Bureau.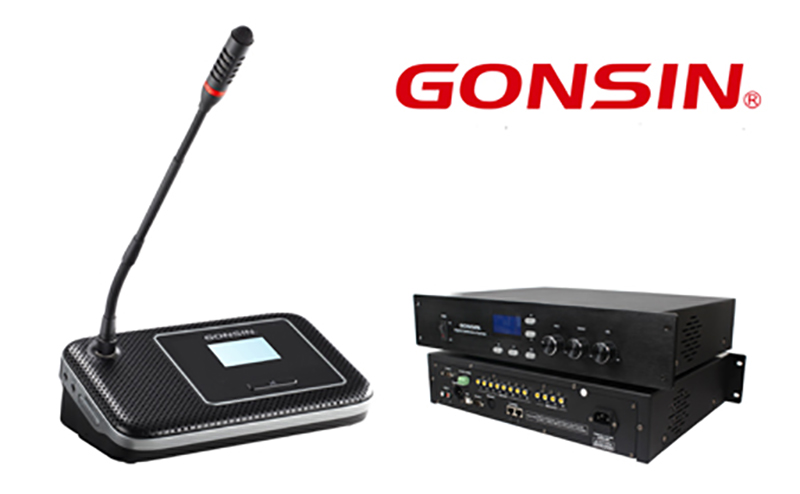 Since launched, 1000 series dual-band wireless conference system has become the eye-catcher in the market. There are mass improvements in the audio circuit board to tremendously optimize the audio quality. It is especially suitable for high-rank government or business markets, international temporary small-scale conferences, rental markets, historic buildings, and old conference room upgrading. Metal shell, high-end texture; adjustable microphone sensitivity; built-in 8-in-1-out SD camera tracking matrix, with the support of HD camera tracking; with cutting-edge technology, after the upgrade in the future, the product could be extended to paperless function.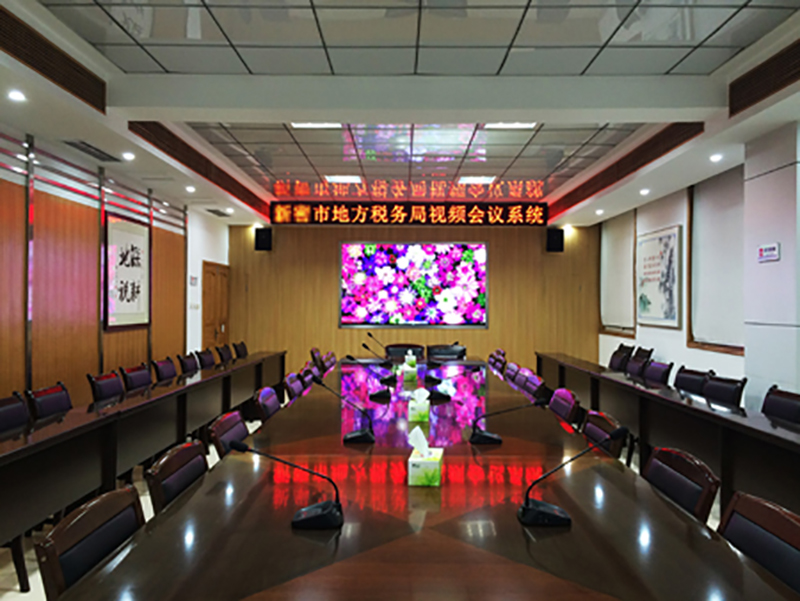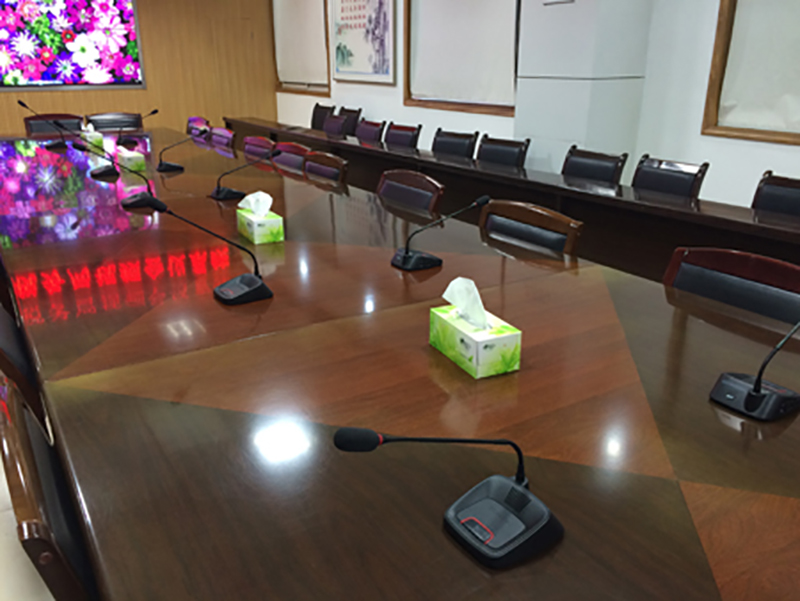 Local Taxation Bureau of Xinxi City, Henan province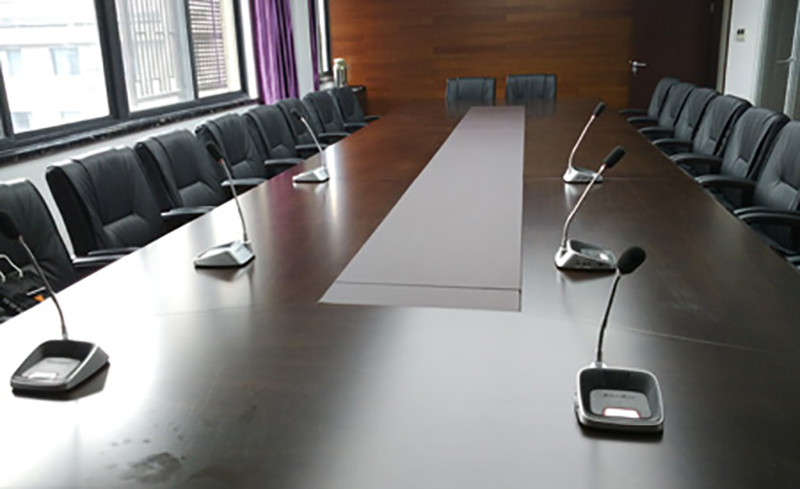 Public Resource Trading Center of Zhejiang Province
The taxation system and public resource trading center in government face to the public. As a result, conference functions in these institutes have few demands relatively but are held frequently. It puts to accent on the convenience and stable operation when it comes to product requirements. In 2015, GONSIN launched a 30000 series conference discussion system that utilized GONSIN's unique FS-FHSS technology and full digital 2.4G wireless communication technology. The system could automatically detect and select frequency bands to avoid co-channel interference. The max system capacity is 500 terminals; No installation, No debugging, No other auxiliary equipment; all-in-one package facilitates products transportation. At any time, where there is a set of equipment, there is a conference ready to be held effectively.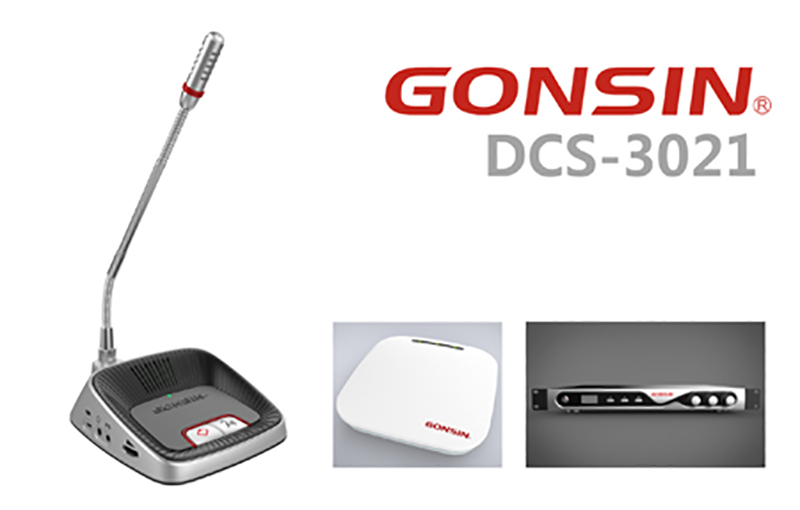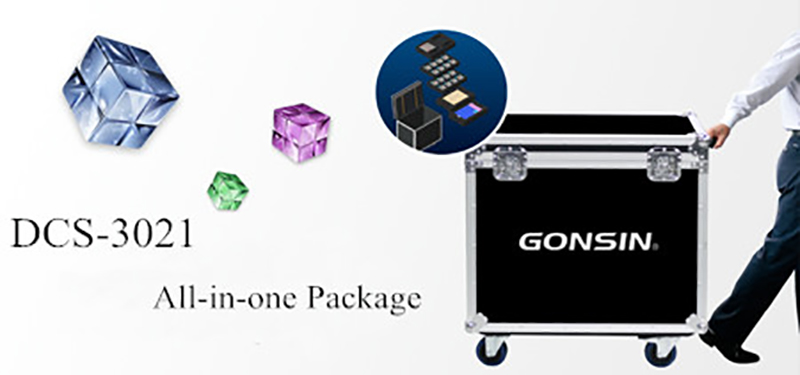 Nowadays, information technology is changing quickly. The conference system, as a kind of high-tech industry, has attracted numerous investments from manufacturers to explore the new technology field. New technological methods will define the industry standard. The cutting-edge wireless technology will drive the wireless conference discussion system to be widely applied in the market.
Inquiry: https://www.gonsin.com
Or scan WeChat QR code: